Bedroom Checklist for Couples: Vanilla to Kinky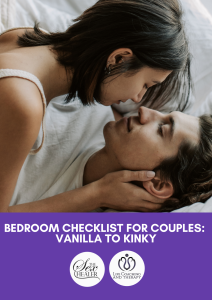 If you landed here, I hope you use our bedroom checklist for couples for your own fun. Be sure to incorporate consent, requests, negotiations, safe words, and respect!
Many couples often fantasize about spicing things up in the bedroom or outside of it, yet they feel clueless when looking for kink ideas. What is kink? How kinky should you and your partner be? These are all the questions that newbies think about when exploring this exciting new world.
Sometimes shame, embarrassment, or the idea that sexuality doesn't need to be taught actually get in the way of sex education.
It's important to keep in mind that there is no one-size-fits-all approach to sex education and that every couple can learn more about their sexual chemistry.
Live passionately,
Amanda
---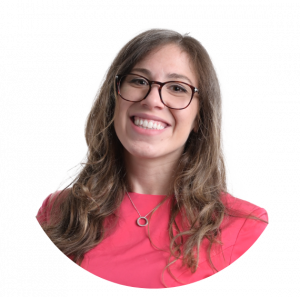 Amanda Pasciucco, PhD, LMFT, AASECT Certified Sex Therapist, has developed a How to Seduce Your Spouse video that covers several common relationship, communication, and sex-related issues that challenge couples today.
The insights Amanda provides would typically take several therapy sessions to work through. This checklist is yours to view for free because Amanda wants to make relationship and sex therapy easily accessible to everyone.
---