Mission
---
To help our clients transform their problems into pleasure in all aspects of their lives.
About
---
Life Coaching and Therapy (LCAT) knows that seeking help from a therapist isn't easy, yet we are SO happy you did!
Our staff contains licensed psychotherapists, sex therapists, and queer and kink-friendly life coaching professionals.
We also specialize in same-sex relationships, gender reassignment, and non-monogamous relationship orientations.
LCAT welcomes individuals of all identities, genders, races and ethnicities to learn and transform problems into pleasure.
Please get to know us and check out our bios.
Learn more about our founder and AASECT Certified Sex Therapist, Amanda Pasciucco, LMFT, CST
We don't stop until we help our clients get results.
Check out our 5-star reviews below.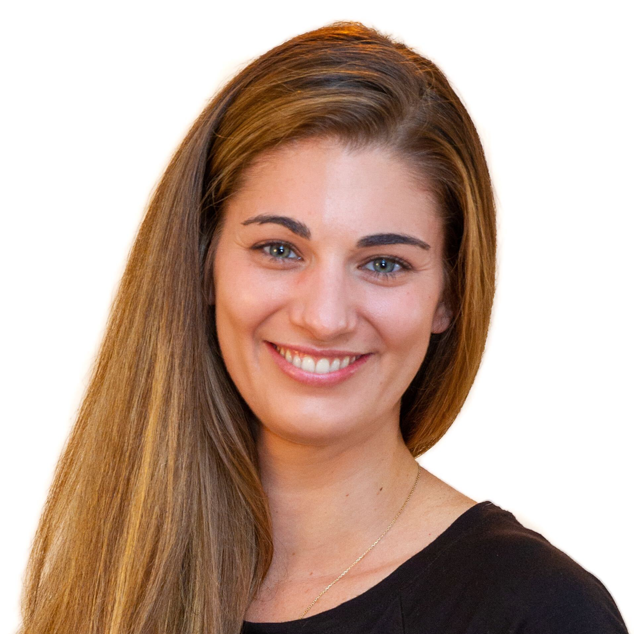 Robin Naglieri
Licensed Clinical Social Worker
Life Coaching and Therapy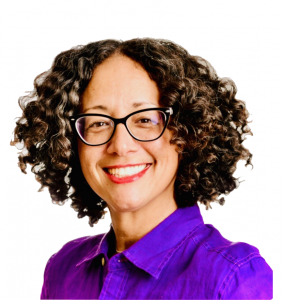 Chastity "Chas" Rodriguez
Licensed Marriage and Family Therapist
Life Coaching and Therapy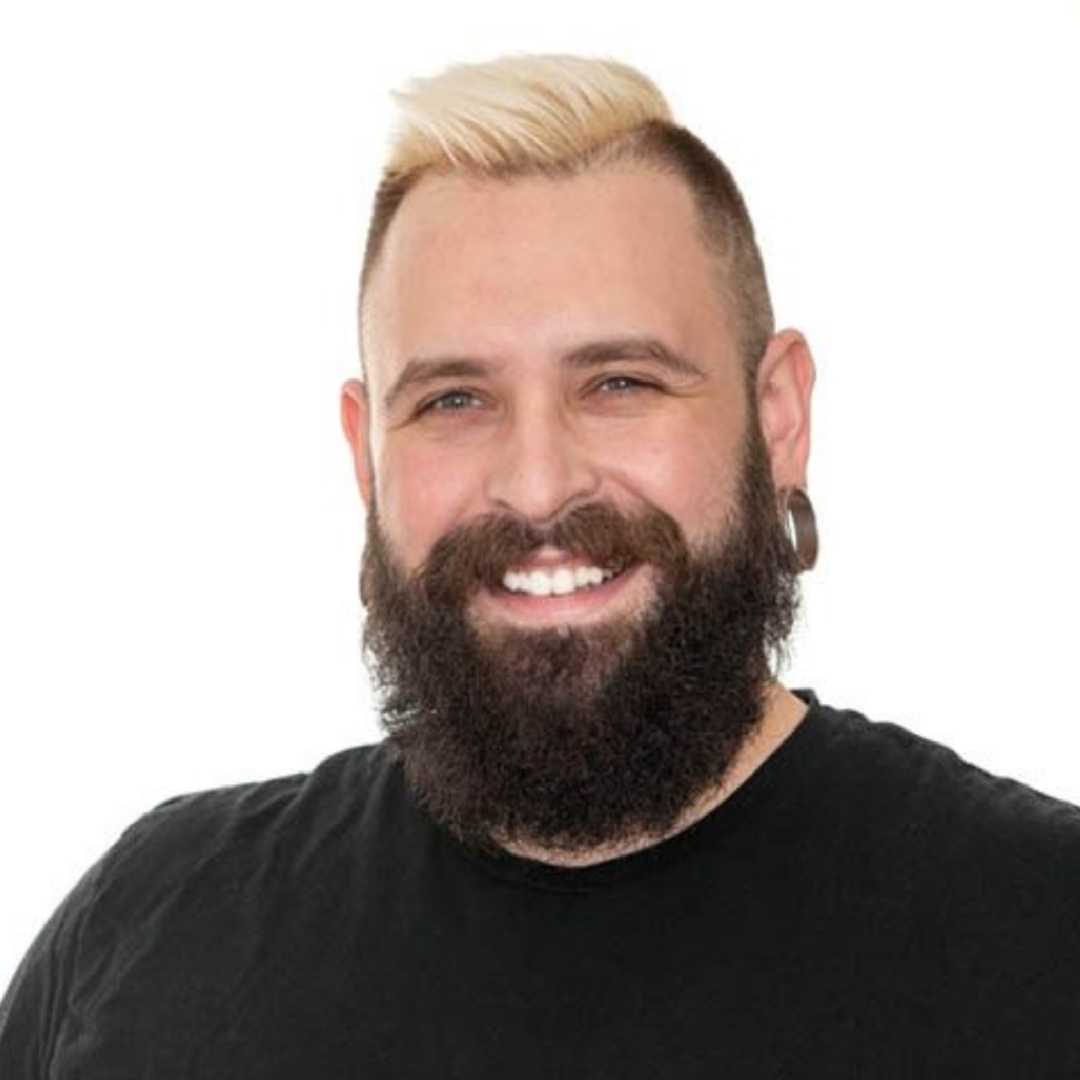 Mike Saraceno
Licensed Marriage and Family Therapist
Life Coaching and Therapy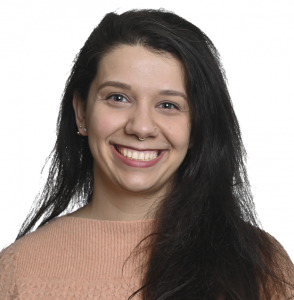 Sarah FitzGerald
Licensed Clinical Social Worker
Life Coaching and Therapy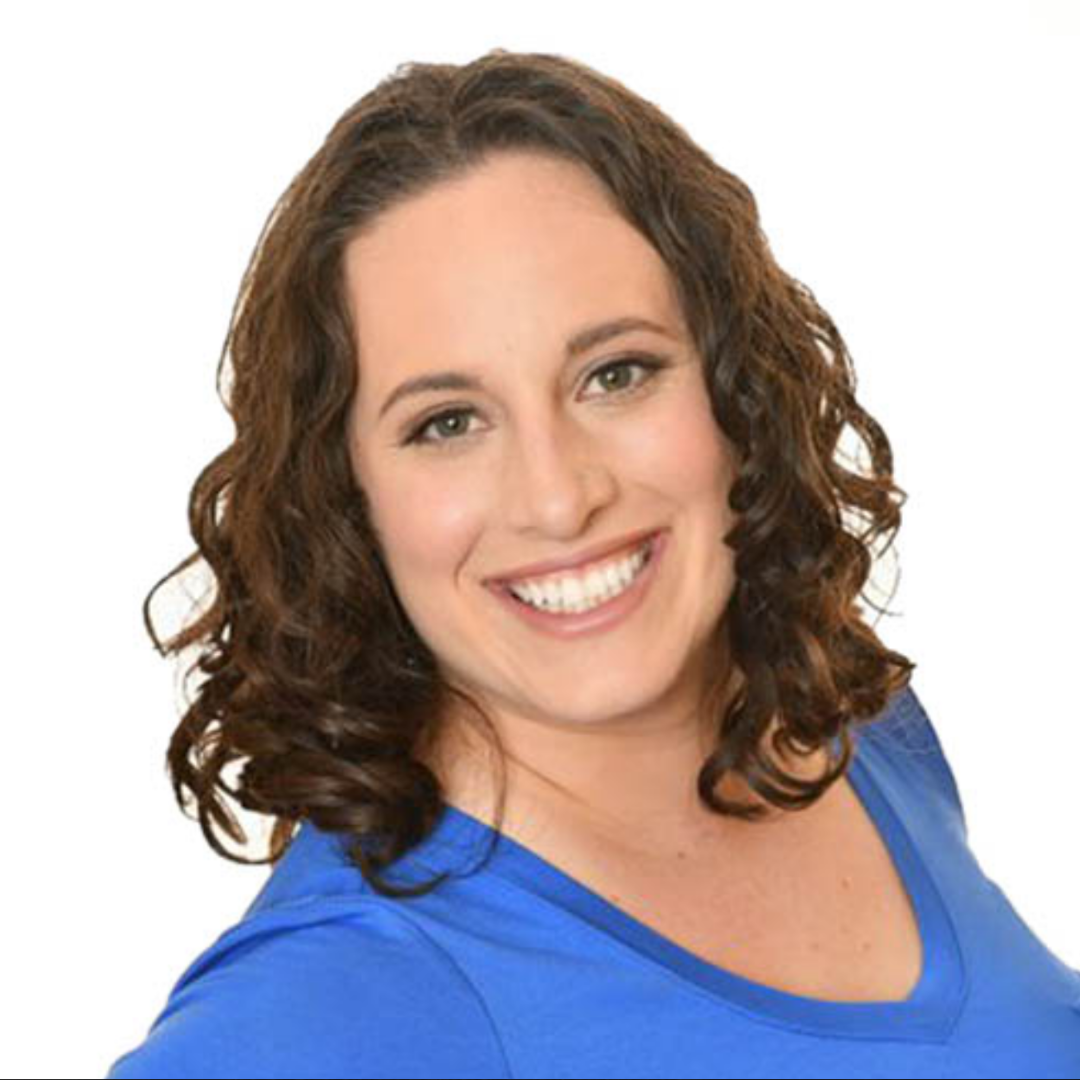 Nicole Scrivano
Licensed Marriage and Family Therapist
Life Coaching and Therapy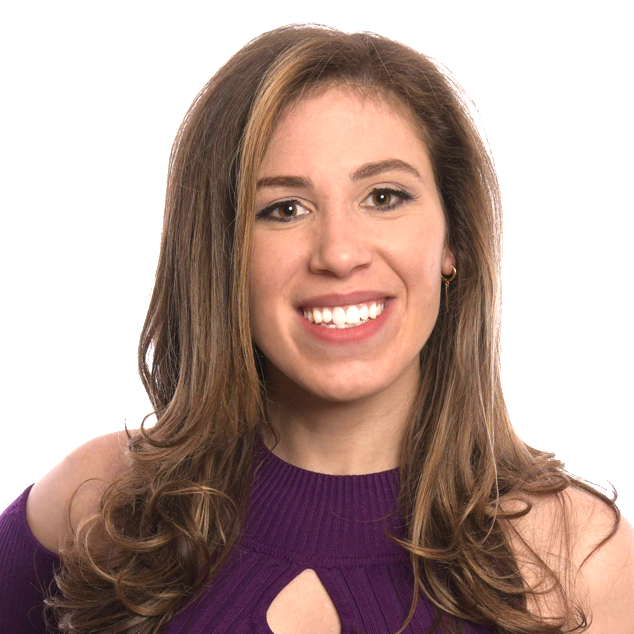 Amanda Pasciucco
Owner & Founder of LCAT, LMFT, AASECT CST, CE Provider & CST-S in Training
Life Coaching and Therapy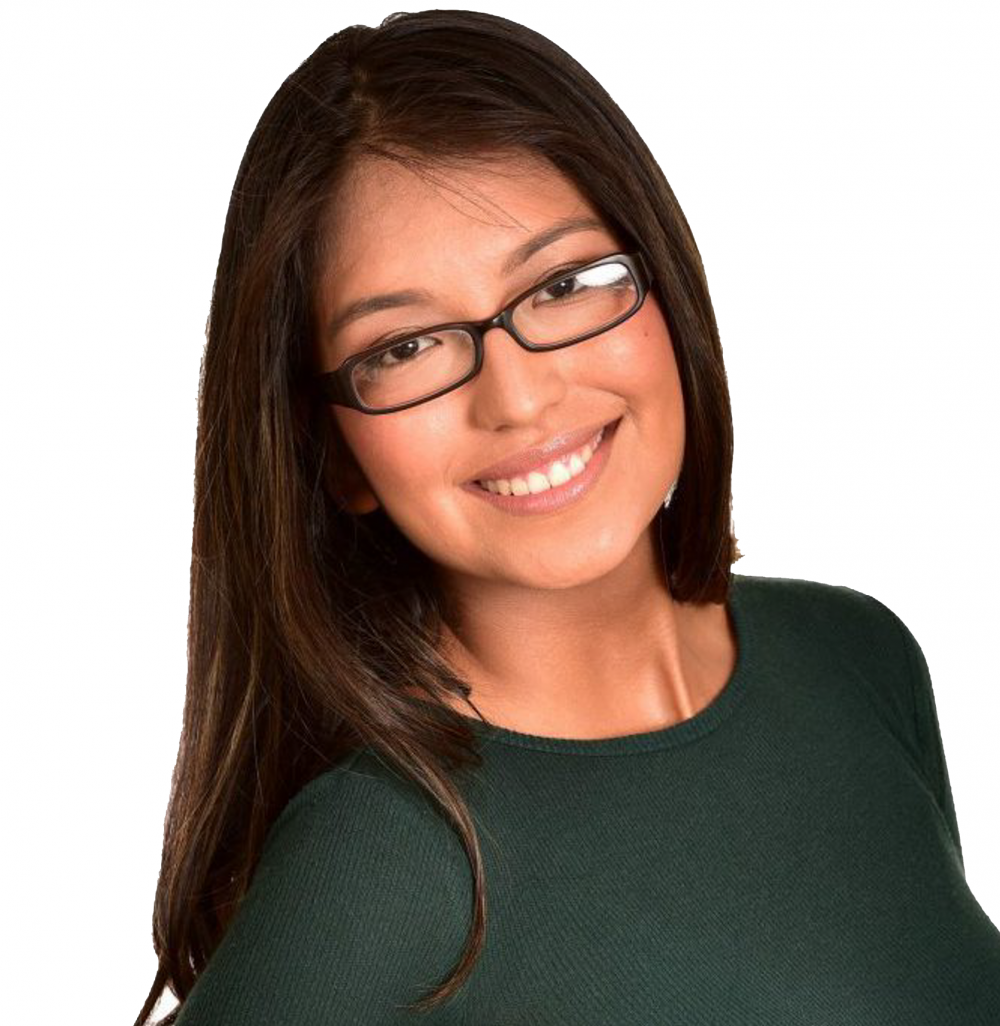 Melina Villegas
Billing Coordinator
Life Coaching and Therapy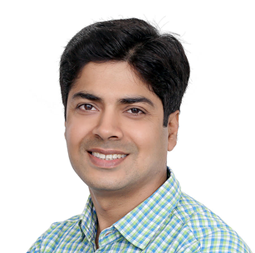 Amit Gehani
Bookkeeping & Records
Life Coaching and Therapy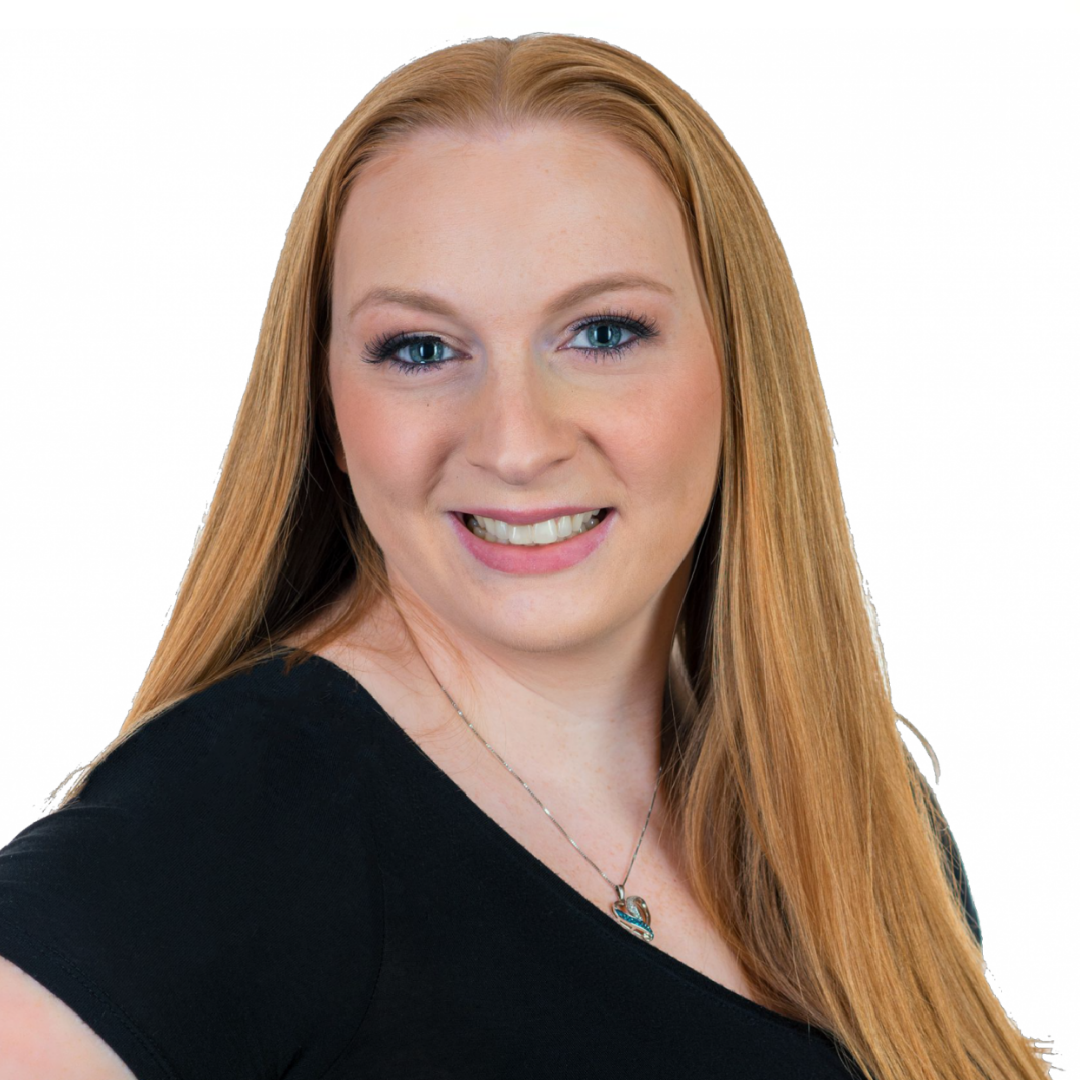 Tiffany Torok
Licensed Clinical Social Worker
Life Coaching and Therapy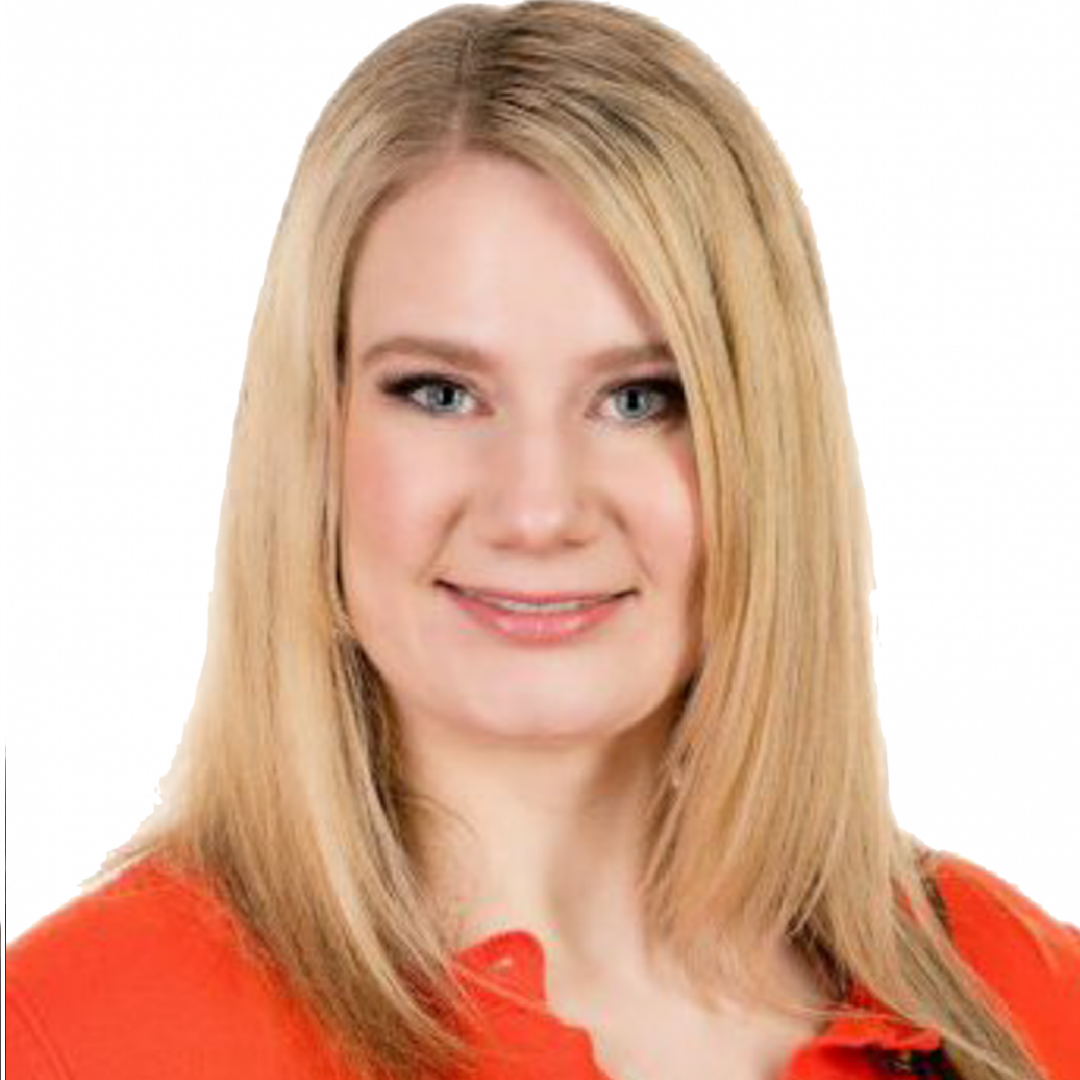 Elizabeth "Liz" Sesto
Licensed Professional Counselor
Life Coaching and Therapy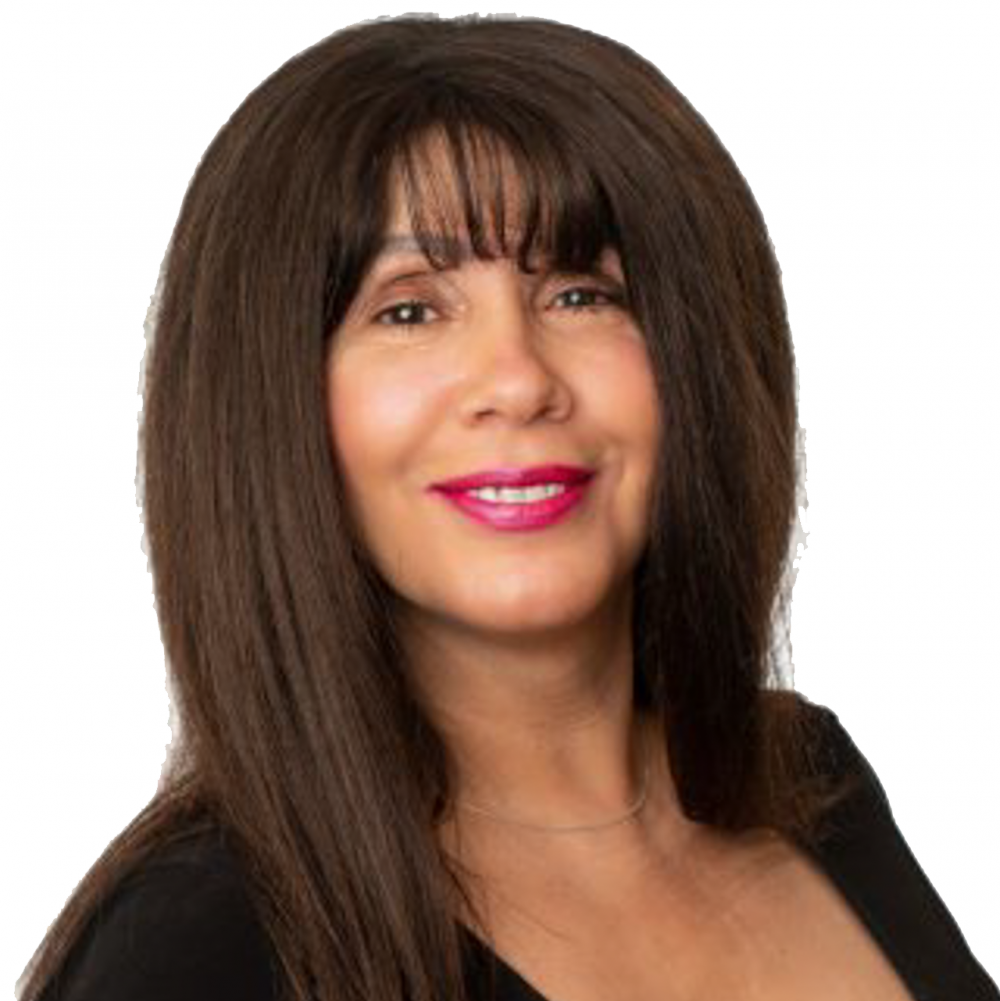 Maribel Hammer
Human Resources
Life Coaching and Therapy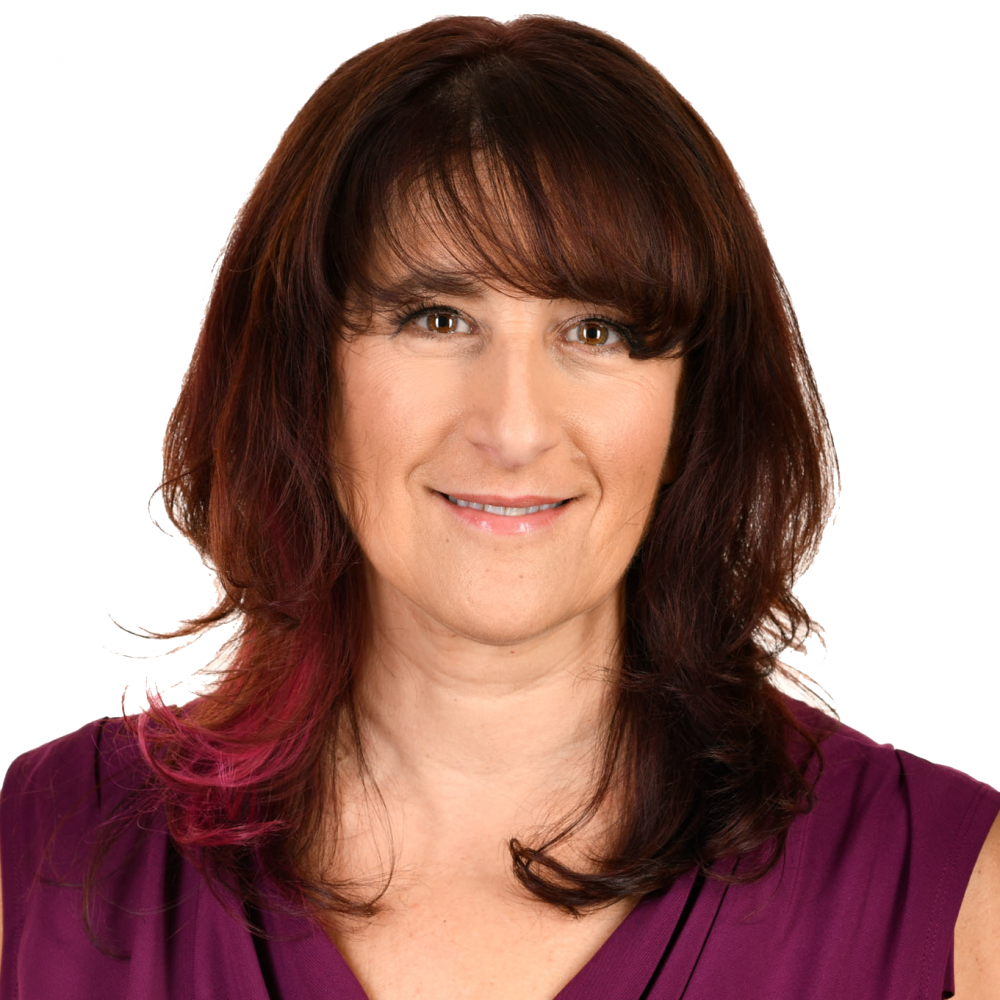 Erica Gorman
Event Coordinator
Life Coaching and Therapy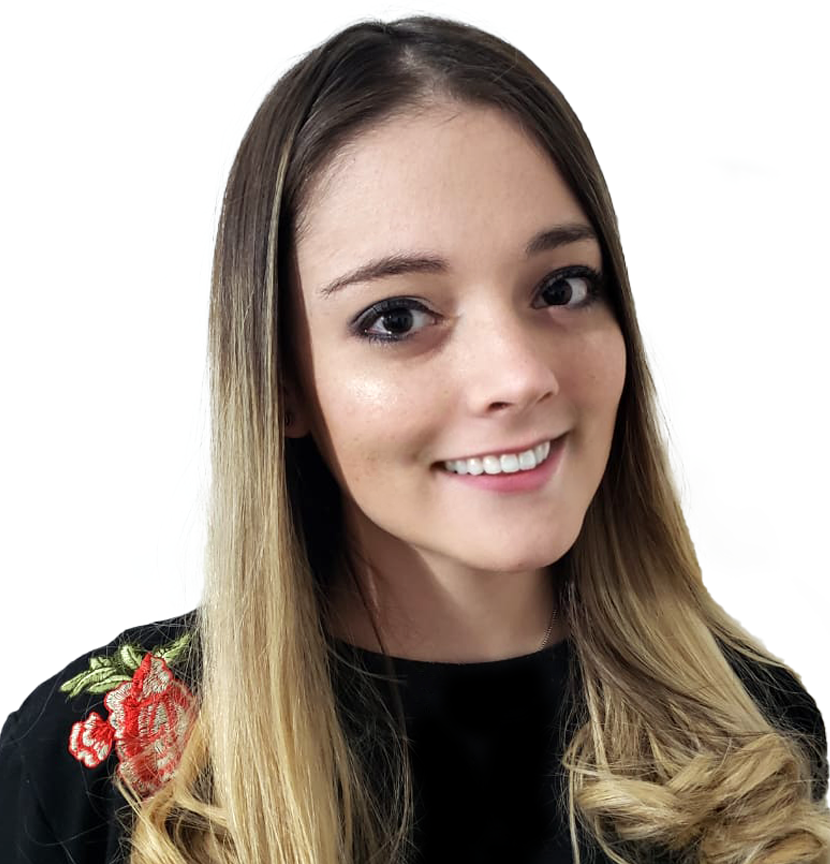 Daniela "Dany" Mesa
Executive Assistant
Life Coaching and Therapy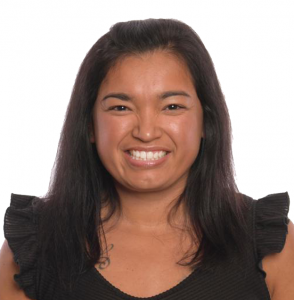 Maria Arana
Assistant
Life Coaching and Therapy
Client Reviews
---
Nicole has been a really great addition to the voices in my head. she allows a constructive space for chaos, to fall apart and together again. i came in looking for direct specific info and it wasn't til working with Nicole that i saw the picture and it's parts are far more complex than i knew.Nicole has assisted me in dissecting/processing/embracing myself and has been a kind/comical/real guiding hand to aiding me in finding more about me.i have a long way to go, but are much farther along and much better off because of her therapizationaling.

Amanda has been an amazing and wonderful couples/sex therapist. She is very relatable and easy to share with. She brings both passion for helping people and compassion for others with her every session, and I have never once felt like I was "just another client" to her. I also enjoy her flexibility in scheduling, it really feels like she doing everything she can to meet our needs. While it feels like I am talking to an old friend, she still challenges my wife and I to be better communicators and to have compassion for each other. I cannot recommend her enough!

I love doing business with Amanda a.k.a The Sex Healer. She is super dope!!! She is dedicated, loyal, and consistent. I would definitelyrecommend her and her videos to others if you are interested in mental health services!

Chastity is amazing! I lover her approach and how she connected with me as I connected with her. I am more of a person who likes the holistic approach and Chastity way of therapy is exactly what I am looking for. I've be never been excited for therapy, but that has changed. I can't wait for my next session and the sessions after!

Tiffany has been fantastic for our relationship! She was able to diagnose many patterns in our relationship that we would never have seen without her guidance. She has also provided us with certain mediation techniques for our inevitable couple disagreements.What we like most Tiffany is her demeanor. She is not clinical nor condescending, she has a relaxed demeanor that is trustworthy. Furthermore, she speaks to you in an honest and direct manner. It has been very rewarding.

Awesome! Highly recommend this team and practice!

This place is a life safer. I see Tiffany Torok and she has honestly helped me so much in the short time I've been working with her, even over zoom. She's super understanding and sincere but also challenges when I need it. She's awesome with scheduling and can usually move me around if needed. You can tell she genuinely cares about her clients.

When my partner and I came to Life Coaching and Therapy, we really didn't know what to expect. Having hit bumps in our relationship, there was a lot that we had to work out. In all honesty, seeing Amanda was the best decision we made. Not only did Amanda help me in seeing things from a different perspective, but she really validated my partner and made her feel secure and comfortable opening up. Yes, the conversations were difficult and Amanda was very blunt and in your face, but that attitude is exactly what made the sessions so effective. What's more, is that Amanda does go above and beyond by providing articles and tools to help couples along and she continues the conversation offline. Thank you Amanda, for helping us and truly making a positive impact on our lives.

I love being retired, yet I experienced several new areas in life since that milestone of retirement that I needed help with. Amanda at Life Coaching and Therapy has, and continues to make me fully enjoy these new opportunities as well as share them with my partner.I'm happy to give Amanda, and Life Coaching and Therapy the highest rating possible.Carmine

Working with Amanda has honestly changed my life. Im 25 and have an interesting work life so dating in general was tough. I worked with Amanda through her dating program and it helped me personally on so many levels and helped me be prepared and find the most amazing woman. Amanda was able to help me with personal health, self confidence, socail skills, dating skills, relationship and sexual knowledge, and any other person struggles or obstacles I had to make me feel and be better as a person so I could be ready to start a healthy and lasting relationship. Dating to me was very difficult with my age range, today's dating world, and many other obstacles and she was able to help me push through and teach me along the way and helped me find the woman i hope to marry some day. I absolutely recommend Amanda and her help and knowledge for anyone that feels like they are struggling in any area of relationships and love. I can't thank her enough

I highly recommend West Hartford Life Coaching and Therapy! They have changed my life in so many aspects. Since I started seeing Nicole Scrivano, I have been able to deal with my personal struggles and address issues my personal life and relationship. Nicole is a talented therapist and uses multimodal therapy techniques that are specifically designed to help you. I have always been amazed at the numerous techniques she is able to employ that have helped me understand myself and my relationship at a level I never thought possible before. The practice as a whole has many different therapists and all have their own unique strengths. I feel so lucky to have found Nicole and this practice and would highly recommend!!

Amanda is FANTASTIC! She is sensitive to your needs and able to help identify issues you're going through. Amanda is great to work with, has offered me insight into my own problems/ways of thinking, and has helped support me through difficult times and see the situations from a healthy vantage point. She's very perceptive and adept at meeting a person where they're at and helps identify points of growth and encourages you at your own pace. I can't thank her enough for all the issues she's helped me process and overcome!

Michael is a fantastic listener! Whenever we talked he always made me feel welcomed, understood and accepted. He never pressured me with advice or judged me for any issues "outside the norm". I would definitely recommend Mike for anyone looking for a therapist!

Nicole is REAL and helpful. She works hard to understand where we are both coming from and always figures out ways for us to come together, meaningfully, in growth 🙂


We love Nicole! We've been seeing her for three years and she's worth every penny! Being older adults (meaning set in our ways lol) it was a great way to start our marriage off on a strong foundation. Really helped with our communication skills etc. We would highly recommend.

Nicole is a phenomenal therapist. She has helped me through the most difficult experience of my life with compassion, empathy and humor (necessary!). She is thoughtful and direct, and brought clarity to me in a time I had none - and continues to do so. I would very highly recommend Nicole and West Hartford Life Coaching and Therapy to anyone.

I'm very grateful to have found Amanda. I've worked with six other therapists over the last 25 years, and Amanda has, by far, been the most helpful. Because we live in different cities, we work together remotely via video calls and text. At first, I wasn't sure if this would be less effective than in-person sessions, but it turns out it works great for us.If I had to distill our therapeutic relationship down to a single primary element, it would be Amanda's ability to attune to me so that I feel understood and accepted. This is helping me process issues about which I have had a lot of shame.She is providing me with much more than that though. I am generally a skeptical person, and the theoretical frameworks Amanda uses don't require me to suspend disbelief. The concepts she uses have organically become part of my worldview. For example, the Parts Psychology framework is helping me integrate different features of my personality – the scared toddler, the angry adolescent, the caring uncle, the demanding Dom, and many others. I contain multitudes, and Amanda has taught me to welcome each of my parts with curiosity instead of suppressing the ones that don't fit a rigid model of what I should be.During our time together, I always feel I have Amanda's full attention. I greatly value the feedback she gives me. She has taught me how to better attune to others' feelings, which has improved my communication with my friends, family, and fiancé. In session, we strategize on dealing with specific challenges, like setting boundaries in a problematic friendship and planning romantic surprises for my fiancé.Though I sometimes fall short of the goals we set for me, Amanda hasn't shown disappointment or frustration, which is very liberating. I think a lot of people are hungering for that kind of acceptance, and for me, finding it has been really empowering. I'd encourage anyone struggling with self-acceptance and/or interpersonal problems to reach out to Amanda or one of her colleagues for support.

I have know Amanda for two years she is a exceptional therapist and a amazing human being. I feel better just knowing there is someone to listen to me . I was very unsure how I would feel about talking to a stranger about my feelings but she has helped me . I'm comfortable now she is very down to earth and I appreciate her.

I have known Amanda now for quite a few years and she is an outstanding therapist and an even better person. She has been and continues to be a pivotal person in my life helps me to grow was a person. Not only is she a great therapist but she has hand picked two other therapists in her practice that are life changers. Nicole and Mike, are amazing people and therapists and you are lucky if you get the chance to have any 3 of these people as your therapist. I promise you they will guide you, and give you all the tools you need to become a better person, spiritually, mentally and physically in all areas of your life. Thank Amanda, Mike and Nicole you for all that you do!

I am so grateful that when I was stressed out and scared that West Hartford Life Coaching was there for me. I was able to be heard and to learn strategies to help myself. Thank you Amanda and Nicole

Nicole Scrivano has helped change my child's life. It's a work in progress but she's always positive and encouraging. Don't know what we'd do without her!!

LCAT has been an integral part of our lives for the past 3 years. The therapists there are warm, nurturing yet make you do the work to get to your goals! The therapists are up on the newest technologies to make your visits with them as easy as possible. Highly recommend LCAT.

Nicole is the best therapist I've had so far!! She knows how to do her job and helps in a way that actually contributes to getting better and growing!!

Nicole Scrivano is honestly one of the best therapists I have ever been to. She is very down to earth and truly understands how to help with so many issues such as trauma, anxiety and depression. I can say my communication skills have gotten so much better thanks to Nicole!

What would I do without Amanda ? Amanda has helped me via phone, text, and in person. Not only has she helped my relationships, but she has helped my entire family ! Very grateful for having her as my therapist . Definitely recommend her

I've spent the better part of a month writing and rewriting a review for Amanda. I had such a hard time because there is no way to describe fully the impact she has had on my life. My partner and I came to Amanda to help us figure out how we got to such a low point in our relationship and how to get the spark back. She showed us how to open up doors we didn't even realized were close and lit us back on FIRE. Our relationship is better than it was way back in the beginning so many moons ago. What I wasn't expecting was the total personal transformation I experienced and how many parts I had been neglecting in myself. I am alive, depression veil lifted, eyes fully open to the joy and beauty in the world. Do you think that's over the top? That's my tamed-down and edited review, she is MAGIC.

I had the pleasure of working with Mike Sarasceno, and I couldn't have asked for a better experience. Mike worked with my tricky schedule, and created a safe, non-judgmental space for me to work through some challenging stuff. The space is warm and welcoming. And Mike's the best. Highly recommend.

Anyone who's familiar with the therapy world will tell you that the key to successful treatment (well, one of them) is finding the right professional to work with. I can't say I know who the right therapist is for anyone other than me but I can tell you that you've found a really, really good one. I've seen dozens of therapists over the years but Amanda was the first I actually saw results with. She believed in me when (it felt like) no one else did and especially when I didn't believe in myself.She helped me improve the toxic, destructive relationship I had with myself (I was suffering from a basically non-existent sense of self-worth and a dangerous eating disorder) and the relationships I have with other people. She had the skills, experience, and heart to help me maneuver the complicated web of poly (and other alternative lifestyle) relationships.Also, since it's pride month when I'm posting this, I'd just like to add for anyone who may identify as LGBTQIA+, that I have always felt respected and safe to be 111% myself here. :)I literally cannot say enough wonderful things about Amanda and her team. You should definitely call them.

I've been seeing Amanda for about 4(?) years for anger issues as well as other things, and I feel like I have progressed so much more as a person thanks to Amanda's guidance. I feel very comfortable talking about everything and anything with her. She is definitely the therapist I'm going to stick with for a long time.

After an upsetting breakup back in 2015 (with a person I had been reluctant to date to start with!) I was having a lot of emotions and decided I needed to talk to someone who wasn't my family or close friend. At the time, I found Amanda on a website with a list of local therapists. It took one visit for me to realize that Amanda was a godsend.It was a turning point in my life. Over the next few years, I experienced a lot of "aha" moments and Amanda guided me through them all. I've gained so many valuable lessons on: self-esteem, the the ability to receive, confidence, letting emotions out, intimacy, communication, languages of love, knowing your value and much more. My relationship with myself, my family, and romantic partners have all benefited. These lessons don't come naturally in everyone's life and there is no shame in seeking out assistance.Amanda's technique was exactly what I needed. She is compassionate and helps you explore your situation and feelings, but she will be honest with you and challenge you in ways that will help you grow if you are open to it.Currently in a healthy relationship, I am practicing everything I've learned but I still like to check in with Amanda periodically because life likes to keep you on your toes and you never stop growing!P.S. I love supporting a strong, female entrepreneur like Amanda. I'm always impressed with the ways she and her team continue to innovate on ways they can reach and help others.

If you are just starting out in a relationship and want to build a solid foundation of love or you want to rekindle the flames of love that seem to be smoldering.Then you need Amanda Pasciucco.Amanda has all the skill knowledge and more than that a passion for her work.She can bring you to high level of communication through gazing exercises. You'll get a feeling of what it's like to look into your lovers heart and soul.Through breathing exercises Amanda can teach how you can accomplish the feeling of oneness in your relationship.If you're struggling with communication or problems with intimacy what ever it is their is no one better or as skilled as Amanda.A few sessions with Amanda and you will feel blessed for the opportunity to work with her.If your looking for love in the dating sites without a doubt she can help.She helped me find the love of my life who I now call my wife.If you want the best call Amanda Pasciucco! The Sex Healer

I've been in therapy for years, but it wasn't until I started seeing Amanda that I was finally able to address the basic issues that were causing larger, more complicated issues. I've never felt more comfortable with a therapist, and she genuinely cares about her clients. 10 out of 10 would recommend


Hands down Amanda is an amazing therapist! She has helped me through some of the most difficult situations in life. She is very down to earth. She engages in conversations versus making her clients feel like clients. With Amanda she makes you feel welcomed and cared for. Amanda has literally enhanced my life overall and has taught me some of the most valuable coping techniques one could ask for. I have and do highly recommend her!

I am so grateful to have found Amanda! She truly stands out among therapists and will do everything in her power to help her clients. She uses a very realistic approach which I have found immensely helpful, and I cannot recommend her enough!

Amanda has literally saved my marriage. Before Amanda, I was scared our relationship was going to fail. I now KNOW that we not only are going to make it through but also ENJOY our relationship. I don't even want to think about where my husband and I would be without her. #besttherapistever

Amanda is an extremely generous person that I am very thankful for. I have seen her for counseling for an Eating Disorder for a couple years. She has taught me different coping methods and options to overeating. She is not only caring, but such a compassionate, empathetic therapist. I always know that she's rooting for me and just a phone call away. We have worked on many issues over the years and I've really gained a lot of knowledge from Amanda. I highly recommend you reach out to her.