Sex Therapy Videos – By a Sex Therapist
Life Coaching and Therapy (LCAT) has several sex therapy videos for couples and individuals wanting to improve intimacy, connection, pleasure and sex techniques.
These low-cost videos (see below) are perfect for people who want to work on issues immediately.
It's so easy to get the help you need right now!
LCAT founder, Dr. Amanda Pasciucco, has developed innovative online therapy programs and sex therapy videos that get results.
Need video therapy help with other issues such as body image, or anger management?
Why Trust LCAT?
Evidence-Based Practices
Culturally Competent
LGBTQI+ Inclusive
5-Star Customer Ratings
Solutions for Erection and Ejaculation Issues
Methods for Improving the Female Orgasm
Couples Communication Strategies
Tantric Sex and Breathing Best Practices
Kinky Sex: How to Get Started for Beginners
Kinky Sex 2.0: Escape Boredom in the Bedroom
Sensual Meditation: Strategies to Fall in Lust
Sex Therapy Videos Testimonials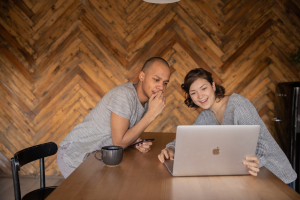 "This video has information that I didn't know I needed about my body." – Married man in his 40's
"It's refreshing to remember that simple tools can help. With the video, I don't have to ask my partner for reminders on what was said in sex therapy." – Partnered man in his 60's
"This was really helpful to do on my own at the start of my journey. It was straightforward and practical." – Single man in his 20's
The most important thing I've learned is that pornography is not real and I'm comparing myself! I found it to be helpful that the material was presented in both a visual and an auditory style.  – Married woman in her 40's
I have been to therapists before, yet this information was more informative and helpful than other therapies I have experienced. It also helped to not have to wait for a specialist in this area. I really liked how I could use this information and get results quickly.  – Single woman in her 30's
Meet Dr. Amanda Pasciucco (she/her)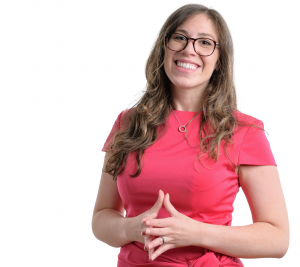 Dr. Amanda Pasciucco (pronounced Pa-shoe-ko) is a licensed marriage and family therapist (LMFT) and certified sex therapist (CST) and a catalyst for igniting passion within romantic and sexual relationships. Over the last 10+ years, she's helped thousands of individuals and couples transform their sex lives with Amanda's charismatic and no B.S. approach to sex & relationship therapy which combines elements of healthy communication, tantric techniques, sex therapy and somatic experiences.
Amanda, lovingly known as "The Sex Healer" by her clients and colleagues, brings discretion and care to all she serves, many of whom include high-profile clients such as celebrities, musicians, reality TV stars, public figures and olympic athletes. As a proud Latina, international clinician & inspiring speaker, she's been featured on CNN, TLC, Psychology Today, Women's Health, Playboy, Cosmopolitan, Men's Health, Good Therapy, and so many more!
Check Back Often to See Our Latest Sex Therapy Videos!
801 Farmington Ave, Second Floor
West Hartford, CT 06119
Email: info@lcatllc.com