Description
Couples Communication Strategies for a Thriving Partnership
Are you yearning to be heard and truly understood?

Sharing openly or working through challenging and difficult topics can be tough, even for the best of couples.

Imagine a relationship where every word, every touch, every gesture strengthens the bond between you and your partner.

Sometimes we all need a little help with our communication skills.

Dr. Amanda Pasciucco, sex therapist and relationship expert helps couples navigate the intricate world of communication and explains how to harness the power of the Five Love Languages. The love languages are the ways we prefer to express and receive love in a relationship. They include: Gifts, Words of Affirmation, Physical Touch, Acts of Service, and Quality Time.

Amanda's video "Connect: Love Language and Communication Strategies" provides tools and techniques to help you explain your desires, ask for what you want, and work through challenging discussions. Applying new communication strategies can take your relationship to new heights of passion and understanding.
Discover the Secrets to Effective Couples Communication:
Communicate More Effectively and Compassionately: Gain invaluable insights into the art of expressing your desires and needs. Learn how to navigate challenging discussions with grace and empathy.
Decrease Stress and Anxiety: Uncover practical techniques to dissolve tension and reduce anxiety in your relationship. This paves the way for a more harmonious and peaceful partnership.
Learn Tools to De-escalate Heated Arguments: Acquire proven strategies to defuse intense conflicts, ensuring that disagreements do not escalate into damaging confrontations.
Understand How to Utilize the Five Love Languages: Unlock the key to your partner's heart by mastering the unique language that resonates with them most deeply. Witness the profound impact it has on your connection and intimacy.

Don't just take our word for it. Here's what others have said…

"This video helped me understand my partner on a whole new level. Our relationship has reached heights we never thought possible." – Elizabeth, Married for 12 years

"We have completely transformed the way we communicate. We're now closer than ever before, and our love continues to grow every day." – Mark, Married for 15 years
Start improving your communication and connection today! Get the video "Connect: Love Language and Communication Strategies."
What You Get:
45-min video with Dr.

Amanda

Pasciucco
Proven techniques to improve communication
BONUS: 3-page cheat sheet of key topics and recommendations to continue progress
You will receive an email with a link to the video after the purchase is completed.
This video is part of our comprehensive collection of sex therapy and self-help resources. It's time to reignite the spark and experience the love and passion you desire.
Related Blogs:
Couples Communication Exercises Using the Inner Aspects Model
What are the 5 Love Languages Sexual Satisfaction?
Video Sample:
Meet Dr. Amanda Pasciucco (she/her)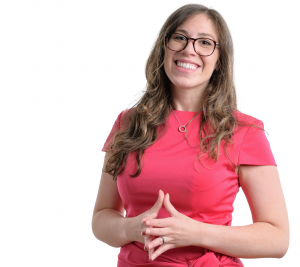 Dr. Amanda Pasciucco (pronounced Pa-shoe-ko) is a licensed marriage and family therapist (LMFT) and certified sex therapist (CST) and a catalyst for igniting passion within romantic and sexual relationships. Over the last 10+ years, she's helped thousands of individuals and couples transform their sex lives. Amanda's charismatic and no B.S. approach to sex and relationship therapy combines elements of healthy communication, tantric techniques, sex therapy and somatic experiences.
Amanda, lovingly known as "The Sex Healer" by her clients and colleagues, brings discretion and care to all she serves. Many include high-profile clients such as celebrities, musicians, reality TV stars, public figures and olympic athletes. As a proud Latina, international clinician and inspiring speaker, she's been featured on CNN, TLC, Psychology Today, Women's Health, Playboy, Cosmopolitan, Men's Health, Good Therapy, and so many more!