Text Therapy – For Couples and Individuals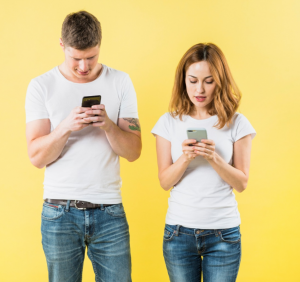 Life Coaching and Therapy (LCAT) has developed a cutting-edge text therapy program that utilizes a HIPAA-compliant texting application.
The programs are designed specifically for text-driven counseling, coaching and communication.
LCAT's text therapy programs include assessments, coaching, daily check-ins and homework.
All text communication between the client and therapist is private and secure.
When conducted by a licensed therapist, text therapy is an effective way to quickly address a broken relationship or harmful, addictive behaviors.
Text therapy is ideal if a couple or individual need immediate and intensive therapy. Often times, it is challenging for a client to get on-site appointments with therapists due to busy schedules, and therapists are usually booked up weeks in advance.
Text therapy provides counseling and coaching when you really need it from ANY location.
You also have a history of your texts in your phone so you can quickly review prior conversations.
Text Therapy is Right For You if You:
Are on the verge of divorce
Are tired of living like roommates with your partner
Don't trust or respect your partner, because of an affair, addiction or some other negative behavior
Have intimacy and connection issues, because of stress and anxiety that comes with work, kids, health or financial issues
Feel like you made the wrong partner choice, but want to give it another chance
Have a desire for a healthy, vibrant relationship where you both can help each other grow
Like texting
This program does not replace typical daily texting between you and your partner.
LCAT's app is meant only for working on relationship issues with your therapist.
Text Therapy – For the Individual
If you like the convenience and frequency of text therapy to work on your best self or specific issues, please let us know what you would like to work on, and we will determine how we can help with a customized text therapy program.
Texting that is customized for those who are looking to better their lives as far as making healthier choices, understanding their sexual identity, communication skill sets for success within interpersonal relationships, processing body image insecurities, shame and / or trauma around intimacy.
Text Therapy Program – How it Works
Each week you learn and implement new skills to help you:
Improve communication and connection
Rebuild trust and mutual respect
Reduce anxiety
Gain strategies to overcome bad patterns and habits
Increase awareness about intimate pleasure techniques
Regain intimacy and sexual desire
Increase self esteem and self confidence
Create a NEW way of living and loving
"I guarantee that we can make a positive impact in your interpersonal communication and sexual satisfaction within 90 days, or I will refund your money."
– Amanda Pasciucco, LMFT, AASECT Certified Sex Therapist, and Founder of Life Coaching and Therapy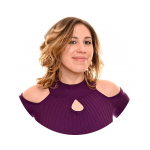 Meet with your therapist to review current issues, implement new goals and develop optimal strategies for long-term success.
Agree on texting timeframes. Your therapist will respond quickly. You can choose the amount of time you spend texting per week, and cancel at anytime.
Using our HIPAA-compliant online chat text therapy page, you will get immediate access to a text therapist and a record of your conversation! Does not delete texts until you delete them!
Learn new skills, practice, and receive coaching each week. Your therapist checks in daily via texts.
See What Our Text Therapy Clients are Texting About the Program
Sign Up to Learn More About Text Therapy!