We don't stop until you love yourself.
---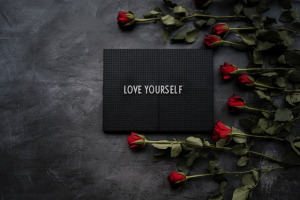 People are complex, confusing creatures! Who we are biologically combined with our societal interactions has shaped us into who we are today.
At Life Coaching and Therapy, we enjoy unraveling and understanding those pieces to help make you a better you!
Helping people come alive in their bodies, deepening interpersonal relationships, expressing their desires, and overcoming anxiety and depression is truly TRANSFORMATIVE!
We are here to bring you the results you have been looking for when it comes to passion, desire, connection and growth.
Through flexible, multi-technique approach (DBT, CBT, EMDR) and pleasure skills training (tantra and sensate focus techniques), our team of licensed therapists transforms our clients' lives!
We offer a variety of therapy and coaching channels, which include on-site or video appointments, text therapy, on-demand videos and live webinars.
Transforming Problems into Pleasure is What We Do!
Life Coaching and Therapy (LCAT) welcomes individuals and couples of all identities, genders, races and ethnicities.
LCAT is a VA Community Care Provider for veterans suffering from PTSD.
Let's address any concern you might have about pleasure, sexual functioning, intimacy, couples therapy or bedroom activities. We embody a sex-positive philosophy and are fully welcoming to all lifestyles, genders, kinks, relationship styles, and more. We can teach you sensate-focus techniques to reboot the feeling of lust for your partner.
We know that LGBTQIA2+ individuals experience unique circumstances in life. We work to support LGBTQIA2+ individuals, as well as their families, while recognizing other intersecting identities. We specialize in same-sex relationships, asexual and aromantic / ace aro relationship need discrepancies, gender affirmation and transition, and identity-affirming care. Similarly, we have a place for those in non-monogamous relationship dynamics and in alternative lifestyle practices.
We do love and we do it right. It is our goal to give you the relationship of your dreams. Desire discrepancy? Don't worry about it. Through skills-building and intimacy enhancement activities, we help you figure out what you need to enhance your connection and reignite the spark.
New to couples counseling or sex therapy? Need to focus on a particular issue? Our videos are low-cost and convenient way to learn new skills. Improve couples communication, orgasm, sexual boredom and male performance issues. Check out our latest videos.
Not where you want to be in life? Not anymore. We will help you discover your authentic self and achieve your dreams. Through life coaching strategies you will improve your personal, romantic and professional relationships and fall in love with your life.
Even before COVID-19 we were doing secure text therapy for those that need intensive and frequent therapy. This method works well for those that enjoy texting, plus you can refer back to your texts for coaching and skills training advice. Learn more about text therapy.
Save your marriage with our couples counseling cure! Our team is trained to provide daily support for 90 days to restructure your life, negative behaviors and relationship. Get the push you need to transform your life.
Love the person you see in the mirror again. We specialize in disordered eating and body dysmorphia. Whether you are struggling with restriction of calories, excessive exercise, or overeating, we can help you gain control of your life again. Get our body positivity video!
Feeling distracted? We understand the struggle and can give you the tools to take control. No matter if you have a lack of focus, are disorganized, impulsive, or restless, we work to get your life on track.
If you need a new approach to dating we can help you find and keep the right person through confidence-building, communication strategies, optimizing online dating profiles, understanding what is holding you back and much more. Learn how.
Been through hell? We help with PTSD therapy. Trained in emotion regulation and distress tolerance, EMDR, and TF-CBT, we work with clients who have gone through traumas such as military combat, shootings, sexual-related assaults, abuse and violence. LCAT is a VA Community Care Provider.
We have proven methods to help you identify your unique triggers and use strategies to work through them. Don't let your thoughts and emotions control your life and impact relationships anymore. You can learn to think and act differently.
DEI Coaching for Organizations
Organizations need DEI coaching, because often times after DEI training, employees are often overwhelmed by big emotions leading to inaction. Change takes time and requires a consistent focus on releasing old and negative patterns of thought so you can integrate new information and act on it.
Learn More
.
Divorce and break ups are defining moments that can profoundly shape you. Whether you are considering separating or already have you may feel scared, depressed, anxious, angry or uncertain about your future. We can help you get through this difficult time and move forward.

Continuing Education for Therapists and Counselors
Earn continuing education credits through AASECT for therapists and counselors that want to learn how to expand their training in order to help their clients with sex therapy and relationship issues. This can create new service and revenue opportunities. Learn about the Inner Aspects Method.
View and subscribe to Amanda Pasciucco's (a.k.a. The Sex Healer) short and sweet free videos on YouTube for great tips and advice on a wide range of sex, relationship, communication, body and intimacy topics.
801 Farmington Ave, Second Floor
West Hartford, CT 06119
Email: info@lcatllc.com