Amanda Pasciucco, Founder of Life Coaching and Therapy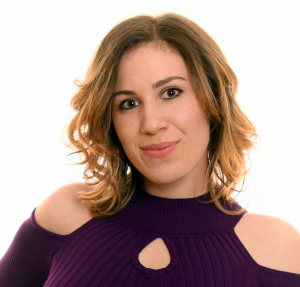 Amanda Pasciucco (pronounced Pa-shoe-ko) is a catalyst for igniting passion within romantic and sexual relationships!
Over the last 10 years thousands of individuals and couples have transformed their sex lives with Amanda's help.
Because of this success, she has become known as "The Sex Healer" by her clients and colleagues.
Her charismatic, no B.S. approach combined with tantra, sex therapy and somatic techniques motivates and propels people forward.
As the founder of Life Coaching and Therapy, LLC in West Hartford, CT in 2013, Amanda and her team of therapists see clients on-site as well as through video chat and text therapy.
Through flexible, multi-technique, sex-positive approaches, clients improve their sexual lives and this carries into a whole life transformation.
She believes that "pleasure is healing". This combined with her energy and expertise enable Amanda to help clients achieve their goals.
Amanda earned her Bachelor's from Providence College, and Master's from the University of Connecticut in Human Development and Family Studies. She is a Doctoral Candidate in Clinical Sexology.
As a Licensed Marriage and Family Therapist, and an AASECT Certified Sex Therapist, Amanda has more than 15,000 client hours of experience. She has helped hundreds of distant couples reignite their erotic spark after only a few sessions.
She is a national educator, speaker and is featured in CNN, Playboy, Men's Health, Maxim, Daily Mail and more!
Amanda Pasciucco's book: Playtime: A Guide To Sexual Conquests For Women is available on Amazon.
She has helped transform the intimate lives of those struggling with infertility, sexless relationships, low-desire, arousal, orgasm, and penetration problems.
Amanda Pasciucco's Specialization Areas:
Intimacy skills and intimate relationship dynamics
Sexual pain, penetration problems, and difficulty with orgasm
Desire discrepancy, lack of desire, difficulty achieving or maintaining arousal
BDSM and Kink (Bondage/discipline, Dominance/submission, Sadism/masochism)
Sacred Sexuality and Tantra
Sexual anatomy and physiology
Sexual considerations for Veterans