BLISS: Proven Methods for Improving the Female Orgasm
For many, it may seem that the female orgasm is an elusive experience, yet sex therapy can provide proven methods for improving the female orgasm. 
Recent research suggests that women orgasm in heterosexual relationships only 64% of the time, compared to 95% of the time for their male counterparts. (source)
If you want to improve your skills and offer a more satisfying sexual experience for your partner, this female orgasm therapy video will help get you on the path to fulfilling their desires with every interaction.
Guided by The Sex Healer, Dr. Amanda Pasciucco, this video will demystify the female orgasm and provide proven techniques and tools to enhance intimacy, connection, and pleasure.
After watching this video, you will feel confident in your ability to offer pleasure to another.
This therapy video is for adults (18+).

Female Orgasm Therapy Video Outcomes and Benefits:
Discover the anatomy of a female orgasm
Learn emotional and physical techniques to create a more satisfying sexual experience for your vulva-owning partner
Explore several different types of female orgasms
Develop communication tools that reduce anxiety and stress and help to create the sexual experiences you desire
Build confidence in your ability to provide pleasure for another

Experience Bliss with Our Female Orgasm Therapy Video:
50-min therapy video with Dr. Amanda Pasciucco
BONUS: cheat sheet of key topics and recommendations
Proven techniques to improve the female orgasm
You will receive an email with links to materials upon purchase.


Client Reviews
The most important thing I've learned is that pornography is not real and I'm comparing myself! I found it to be helpful that the material was presented in both a visual and an auditory style.  -Married woman in her 40s

I have been to therapists before, yet this information was more informative and helpful than other therapies I have experienced. It also helped to not have to wait for a specialist in this area. I really liked how I could use this information and get results quickly.  -Single woman in her 30s

Related Blogs and Articles:
Female Masturbation And Orgasm – Hands-Free Techniques
Female Orgasm: Seven Areas of Pleasure

Meet Dr. Amanda Pasciucco (she/her)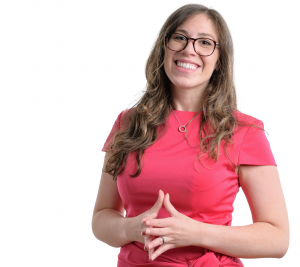 Dr. Amanda Pasciucco (pronounced Pa-shoe-ko) is a licensed marriage and family therapist (LMFT) and certified sex therapist (CST) and a catalyst for igniting passion within romantic and sexual relationships. Over the last 10+ years, she's helped thousands of individuals and couples transform their sex lives with Amanda's charismatic and no B.S. approach to sex & relationship therapy which combines elements of healthy communication, tantric techniques, sex therapy and somatic experiences.
Amanda, lovingly known as "The Sex Healer" by her clients and colleagues, brings discretion and care to all she serves, many of whom include high-profile clients such as celebrities, musicians, reality TV stars, public figures and olympic athletes. As a proud Latina, international clinician & inspiring speaker, she's been featured on CNN, TLC, Psychology Today, Women's Health, Playboy, Cosmopolitan, Men's Health, Good Therapy, and so many more!