How Females Use Edging to Supercharge Orgasms
How Female Edging Supercharges Orgasms
Sex is fun, yet female edging can make it better! 
Every once in a while, though, we need something more to mix things up and explore a little bit. 
That's not to say things get boring, yet sometimes you just have to juice things up.
Intimacy is also all about exploring. Finding more ways to please yourself and your partner. Trying new stuff out should be fun, and make sex more interesting.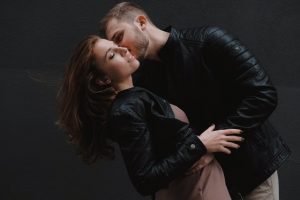 Edging refers to when you stay just on the edge of orgasm. It's a great way to intensify your orgasms and improve your sexual awareness. Read on to hear more about edging and what you can get out of it.
Take Me to the Edge
Whether you're masturbating alone or having a partner get you there, edging involves all of the foreplay and sexual buildup you normally experience on your way to climax. Once you're there, though, you pump the brakes and let things rev down a bit, holding back climax.
If you've never tried it before, edging can offer a lot of sexual benefits, one of them being stronger, longer-lasting orgasms.
I hope you've noticed the difference between a great orgasm and a normal one before. There are times in our lives when we just need to climax to relieve some stress or we're not up for marathon lovemaking sessions. That's fine.
However, if you've ever had a mind-blowing, bury your face in the pillow screaming orgasm before, you know what it takes to get there. Those orgasms take time and a lot of foreplay. You likely engaged in some manual stimulation, oral sex, and some other awesome acts to get you to that place. Not to mention you're probably doing it with someone you're wild for.
Edging is similar in that the longer you wait and the more often you edge and retreat, the more incredible the final climax will eventually be. It's worth the work, trust me.
Practice Makes Perfect
Edging isn't easy. Many women who have a hard time orgasming feel like it's climbing a mountain to simply get there, why would I want to slide back down and do it all over again?
That's a concern, so the right technique is important to keep you on or as close to the edge as possible.
If you're flying solo, it's a good idea to use a vibrator and other toys to keep you stimulated. Just as you're about to climax, stop any stimulation and pause, letting your blood flow ease a bit.
You'll feel your orgasm slipping away; however, you don't want to wait until it's disappeared.
When you feel like you're just on the other side of climaxing, resume whatever you were doing, whether it's pressing your vibrator against your clitoris or using your hand. Work to get right back to the edge and rinse and repeat.
Soon, you'll be getting goosebumps and your entire body will tingle as you play on the edge with your orgasm.
Female Edging Will Help with Sexual Awareness
Understanding your arousal cues will help you and your partner have better sex. A lot of people are concerned with their female partners' sexual satisfaction. 
There is a reason so many of us have faked orgasms before. Some of them are pleasers in bed, and a lot of partners revel in a feeling of sexual prowess when the female they're with experiences orgasm.
Female edging is a wonderful way to get your partner attuned to your orgasm ladder and what it takes to get up there. If you do it enough and your partner is paying attention, pretty soon they'll know a bit of what turns you on.
When you edge with a partner, it can be even more fun because you can tease each other, and it adds to the sexual dynamic. 
There's a bit of power play as your partner edges you close to orgasm and then moves it away. 
You can't climax unless they "let" you, and some people love that feeling of submission and domination.
Your partner will be laser-focused on your breathing, the sounds you're making, and the way your body moves in response to touch that elevates the sexual experience for both of you. 
Both of you will be engaged in a careful intimate interplay with greater connection and pleasure.
Using Female Edging with Masturbation
A lot of the time, you just need a one on one quickie. You've got to get to work, the kids will be up soon, or a million other things hinder your ability to take it slow when you masturbate.
That's not the time to try edging. You'll likely just end up frustrated.
However, when you have some decent alone time set aside, break out the toys and some lubrication and settle in for some you time. 
Female edging while you masturbate may help you overcome obstacles that you face when it comes to partnered sex.
You can learn to better control your arousal, speeding and slowing down as necessary. You can experiment with different levels of pressure, vibration cadences, and simultaneously touching your clitoris and tease the opening of the vagina to see how your arousal changes.
A Little Taunting Can Be Sexy!
Some individuals enjoy one orgasm, and then lose interest in longer sexual encounters. Female edging adds a playful element that can keep you interested by playing on the edge of climax. 
Once your partner has you in that edging zone, they'll love the power they have to play with your body and tease you with the thought of orgasm.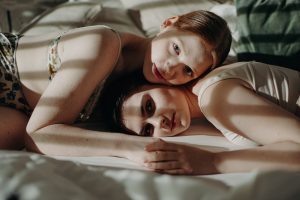 One second, they're pressing a vibrator against you, and the next they're pressing their tongue or fingers against your clitoris, going back and forth at just the right speed to make sure you don't go over the edge.
When the time is right, when you can't stand it anymore, you're definitely in for a treat. The prolonged foreplay and lengthy stimulation will deliver an incredible orgasm that's better than most you've ever had before.
Are you ready to learn more and unlock a more satisfying experience?
Are you ready to learn more and unlock a more satisfying experience?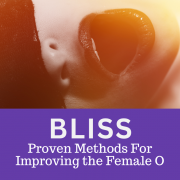 About Life Coaching and Therapy
Life Coaching and Therapy (LCAT) is a therapy and coaching practice that transforms our clients lives through our flexible. Multi-technique approach and pleasure-skills training provided by systematically-trained and licensed therapists!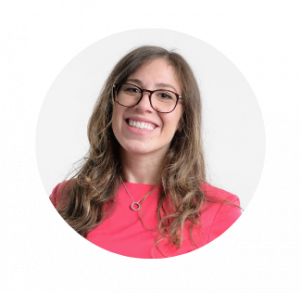 Get to know our founder and owner, Amanda Pasciucco, (a.k.a. The Sex Healer) PhD, Licensed Marriage and Family Therapist (LMFT), and an AASECT Certified Sex Therapist (CST) that has developed innovative therapy programs and therapy videos that get results.
Our team of compassionate, licensed therapists and certified sex therapists help all clients who visit us for a variety of personal, relationship, intimacy and sex problems.
LCAT provides on-site appointments, as well as video chat and text therapy programs.
Learn more about how LCAT can help improve your life at What We Do. 
https://lifecoachingandtherapy.com/wp-content/uploads/2020/03/female-edging.png
312
820
Amanda Pasciucco
https://lifecoachingandtherapy.com/wp-content/uploads/2020/12/logo-purple-horizontal.gif
Amanda Pasciucco
2020-03-16 08:26:20
2023-08-30 12:55:31
How Females Use Edging to Supercharge Orgasms