5 Things To Know About Your First Lesbian Relationship 
Being in your first lesbian relationship can be a beautiful time of growth and self-acceptance. It can also be a vulnerable time and bring up intense feelings. Your first lesbian relationship can be an opportunity for you to learn about yourself, your boundaries, and how you show up in your relationships. 
Your first lesbian relationship can be a time of self-discovery and acceptance 
Coming out can be beautiful and bring you closer to your authentic self. Many people feel more connected to themselves after understanding their sexuality and identity. Meaning, coming out gives many queer people community and understanding.  
Prior to coming out, many people in the LGBTQIA+ community "mask" or hide their true identity in order to survive. It can be a deeply liberating experience to share your identity with your loved ones and the world. In addition, when experiencing your first lesbian relationship, you finally get to experience attraction and love in the way that you may have yearned for in failed relationships with men. 
Your first lesbian relationship is a time to openly communicate with your partner and learn about each other's boundaries. 
Your first lesbian relationship is a perfect time to practice relational skills such as open communication and boundaries. It can be very easy in the "honeymoon phase" of your first lesbian relationship to fall hard and fast. However, we need to be clear about where our boundaries lie around things like PDA, being shown on social media, and consent. 
Because of the unique intensity of a first lesbian relationship, this is especially important. Sit down with your partner, ask what their boundaries are, and have an open dialogue. This can make a world of difference in your relationship. 
Your first lesbian relationship may feel more intense than other relationships you have had in the past. This makes sense, as you may have only dated men whom you do not find attractive. Because of this, you may find yourself falling in love quickly and intensely. This is something to be mindful of before making long-term decisions after only knowing someone in the short term. 
"Uhauling" is a term used frequently in lesbian discourse that refers to the idea that lesbians will fall in love very quickly and move in with one another almost immediately (hence the "uhaul"). This term is often used in a humorous manner, but it is a real phenomenon that happens in lesbian relationships. 
Gender roles look different (or don't apply)
If you are in a lesbian relationship for the first time, you may find yourself perplexed about navigating a relationship without gender roles. In queer relationships, gender roles are not as strictly defined. You may find yourself unclear about what tasks your partner expects of you and what you expect of them. This is another opportunity to get to know each other better by figuring out what works for you as a couple. 
Some lesbian couples will take on more traditional roles where one partner is the homemaker and the other partner works. Some couples will split things up more evenly around the home so that they can both prioritize their careers. It all depends on what works for you and your partner. 
Now is the time to build a support system
Navigating your first lesbian relationship can be emotionally challenging, and it is extremely important that you have people in your life who can help support you through this time. Friends and family who are safe and affirming can be integral steps to healing. It is very important to not solely rely on your partner to support you emotionally so that you don't become isolated within your relationship. 
Many people in the LGBTQ+ community will find other people in the community to lean on at this time. 
One final thought
There is not nearly enough representation in the media for lesbians, and if you are struggling to navigate your first lesbian relationship, you are not alone. Consider seeking out an LGBTQ+ affirming therapist to help you navigate your emotions and connect you with others in your community. 
About Life Coaching and Therapy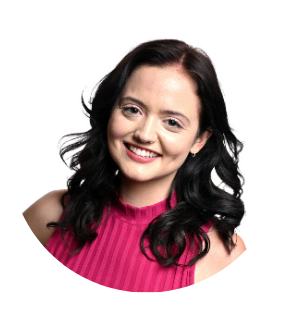 Life Coaching and Therapy (LCAT) is a therapy and coaching practice that transforms our clients lives through our flexible. Multi-technique approach and pleasure-skills training provided by systematically-trained and licensed therapists!
Get to know Melody Atkinson, LMFT-A by making an appointment. Her pecialization is in trauma-informed practices, alternative methods to explore ADHD, LGBTQIA+ relationships, and identity.
Start your journey here with Melody.
Our team of compassionate, licensed therapists and certified sex therapists help all clients who visit us for a variety of personal, relationship, intimacy and sex problems.
LCAT provides on-site appointments, as well as video chat and text therapy programs.
Learn more about how LCAT can help improve your life at What We Do. 
https://lifecoachingandtherapy.com/wp-content/uploads/2023/10/First-Lesbian-Relationship.jpg
1066
1600
Melody Atkinson
https://lifecoachingandtherapy.com/wp-content/uploads/2020/12/logo-purple-horizontal.gif
Melody Atkinson
2023-10-09 07:21:34
2023-10-04 13:21:56
5 Things To Know About Your First Lesbian Relationship