Your Guide On How To Flirt Over Text With A Girl
Learn how to flirt over text with a girl if you are tired of sending awkward texts to the person you like. We know flirting can be difficult, especially if you are uncomfortable.
Do not worry—practice can improve it. There are numerous methods for successfully flirting with a girl. You are not required to change your personality or do anything that makes you or her uncomfortable. All you have to do is find your signature in text-based flirting, and you will see results very quickly.
Everything you need to text flirt with a girl you like is here. Take notes, memorize, and practice!
Why Is Flirting Over Text So Hard?
The art of flirting via text is not always easy to master. Am I going to come off as cheesy? Will my message be understood? It may be difficult to flirt with someone who cannot hear or see you. Nevertheless, many quick fixes can make flirting over text considerably less complicated.
Text flirting is a great way to show someone you are thinking about them. Start talking to this person you like, and hopefully you will go on a date soon. Additionally, sending flirtatious texts can revitalize a relationship and rekindle passion.
Flirting Over Text Tips
It's one thing to know you like a girl and completely another to flirt with her over text. What do you say? How do you say it? What is too much? What is boring? A subtle flirtatious text can be tricky to write. It requires you to show confidence, intrigue, and playfulness while avoiding the pitfalls of coming across as overly assertive.
Although it may seem difficult at first, learning how to subtly flirt over text with a girl is simpler than you may imagine. Before you begin writing your flirtatious texts, keep in mind the important points listed below.
Keep it short and sweet is one piece of advice we can't stress enough when it comes to flirting over text. Consider this: Would you be intrigued if someone approached you in a bar and started chatting with you for a continuous ten minutes? Not really. 
The same is true with flirting over texts. It should be short, interesting, and attention-getting. And if you receive a short message as a response, don't misinterpret it as a bad sign. She might be as good or even better at flirting than you. 
There is always a narrow line to walk while flirting over text. The crucial word here is subtly, so be careful not to overdo it when writing your first text. That doesn't imply you can't speak with confidence; however, try to hold back from going overboard with it. The ideal message will be in the middle, right between the overly assertive and shy texts. 
Open, fun questions are a fantastic way to start flirting over text with a girl. Questions help to engage the person you're texting and demonstrate that you have a genuine interest in them, whether you're thinking about sexy, flirty, or other questions to ask a girl. Again, keep things straightforward and make the question as compelling as you can to provoke a response.
Maintain a positive attitude. 
When it comes to flirting over text, positive vibes are essential. You should keep it positive, happy, and humorous. When writing your message, avoid talking about complicated topics such as politics, religion, or asking for intimate information that might destroy the mood.
Compliments, in addition to positivism, are the essential elements of a subtly flirtatious text. Consider the qualities you appreciate most about her when thinking of compliments. If you're flirting with someone you've just met, choose anything about them that immediately drew your attention and utilize that as the basis for your message.
Keep in mind their love language. 
If you're flirting with someone you've only recently connected with online, this advice might not be as applicable. Whether you're wondering how to flirt with a girl over text, keeping in mind the many love languages can be quite helpful in helping you choose the best course of action.
Before writing your flirtatious text, discover her love language if you haven't already. A softly tempting sentence might be the best course of action if they are more responsive to physical touch, for example.
Flirty Text Examples to Win a Girl's Heart
You might be wondering what it truly looks like to flirt over text now that we've covered the fundamentals. In other words, there isn't a single, effective way to send a flirtatious text. Your approach and plan will determine how the message is presented, yet to inspire you, take a look at some of the best examples.
Question-Opening Texts
Can I share a secret with you? 

Could you explain to me why you are so cute?

Do you like it when someone makes the first move?

What would you say if I asked you to go out on a date with me?

Which emoji makes you think of me?
Compliment-Based Texts
I love breaking rules, and I'm breaking the one about "waiting three days" right now. 

Seeing your name on my phone screen is my favorite thing of the day. 

Everything around me makes me think of you.

From the moment I saw you, I couldn't stop thinking about you. 

The more I get to know you, the more I want to spend time with you. 
Text with a Common Interest or Goal
I remember you're also into rock music. There is a great concert in my favorite pub. Want to join me?

I just read the book you were talking about. I really wasn't expecting that ending; how did you feel about it?

You're so good with fashion. I'm horrible; would you help this poor guy make better fashion choices by going with me to the mall?

OMG, I just realized that the math exam is next week. Do you want to study together?
After-First-Date Texts
Our date was so much fun! I can't wait to do this again with you. 

Well, it's official: I'll get fired because I can't get any work done. Please get out of my head!

This is just a text telling you that you looked beautiful yesterday. 

I think our first date was a success. I'm wondering if the next one will be even better.

I'm replaying bits of our date yesterday. Thank you for such an awesome night!
About Life Coaching and Therapy
Life Coaching and Therapy (LCAT) is a therapy and coaching practice that transforms our clients lives through our flexible. Multi-technique approach and pleasure-skills training provided by systematically-trained and licensed therapists!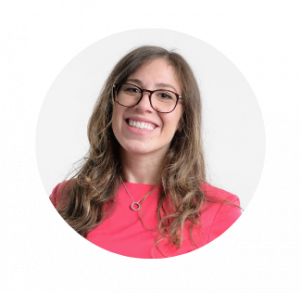 Get to know our founder and owner, Amanda Pasciucco, (a.k.a. The Sex Healer) PhD, Licensed Marriage and Family Therapist (LMFT), and an AASECT Certified Sex Therapist (CST) that has developed innovative therapy programs and therapy videos that get results.
Our team of compassionate, licensed therapists and certified sex therapists help all clients who visit us for a variety of personal, relationship, intimacy and sex problems.
LCAT provides on-site appointments, as well as video chat and text therapy programs.
Learn more about how LCAT can help improve your life at What We Do. 
https://lifecoachingandtherapy.com/wp-content/uploads/2023/10/How-To-Flirt-Over-Text-With-A-Girl-scaled.jpg
1707
2560
Amanda Pasciucco
https://lifecoachingandtherapy.com/wp-content/uploads/2020/12/logo-purple-horizontal.gif
Amanda Pasciucco
2023-10-20 06:22:56
2023-10-20 02:24:15
Your Guide On How To Flirt Over Text With A Girl