Alternatives to Online Dating
Alternatives to Online Dating
It might be difficult even to recall what was the alternatives to online dating. Do you remember how we used to meet people before swiping right on them? However, swiping becomes frustrating when you have no luck on dating apps, leaving you to question how to date without turning to online dating.
Let's face it, folks today have incredibly hectic schedules and little free time. While discovering a possible partner online is easy and handy, many people need help finding it. After all, not everyone is eager to meet up with a stranger they met online, regardless of how attractive they may be.
If you're one of them and think online dating isn't for you, keep reading to learn about the better options and why they are preferable to meeting someone online or through a phone app.
Reasons to Avoid Online Dating
If you had shared fifteen years ago that you discovered your partner using a dating app that instantly displayed hundreds of possible partners, people would have thought you were insane. Today, those who are interested in dating and socializing have access to an endless number of profiles on online dating apps and platforms, allowing you to choose those who seem to match your preferences. 
Many people are used to opening an app or logging online daily to sift through hundreds of people. It's one of the most common methods for American couples to meet. The drawback is that some people give up on conventional dating entirely. That said, there are still many people who dislike interacting with others online for various reasons, such as:
It's difficult to show emotions through text.

Misunderstandings are common in online communication.

People find it almost impossible to feel intimate because of a lack of face-to-face communication.

Online dating can often feel overwhelming. 

There are too many rude and mean people, not to mention scammers. 
Alternatives to Online Dating
Bars, clubs, social circles, and things like that are ideal if you wish to take a more conventional path. However, several less typical and interesting options are gaining favor. 
It's crucial to understand that you can meet people anywhere. If you're bold enough, you can do it at the grocery store, beach, or street. Therefore, keep yourself from the options listed below. And everywhere you are, if you see a good chance, approach someone you find appealing.
Bar, Clubs, Concerts & Similar Venues
The mainstay of conventional dating takes place in these and comparable locations. They're excellent because there are plenty of people there, nice music is playing, and typically booze.
You'll have lots of chances to have fun if you put all of the stuff together. You should concentrate on having fun if you want to meet someone at these sorts of places. People who see you will think you are more appealing, and occasionally they may even approach you.
Enrolling in a hobby class is another option for dating websites and internet applications.
 Classes in amateur theater, improv, cooking, ceramics, book groups, and running are all excellent options. Even better are yoga, dance, group hiking, and team sports classes.
Select a pastime or class you like to meet new people and advance your skills. Additionally, everyone there will have their shared interest, making mingling and conversing easy. However, you'll also enjoy the activity with new acquaintances you may date or include in your social group.
Although it might seem like speed dating is a thing of the past, it's fantastic and is quite similar to "real-world Tinder." In essence, you get to sort through a LOT of folks to determine whether you click or if there is any chemistry.
Only 30 seconds of talking time are permitted at certain speed dating events before you must rotate. Some people allow you a minute or two to see if you can find anything useful to discuss with the other person. Whatever your opinion on speed dating, I strongly encourage you to give it a shot if you don't enjoy internet dating.
Professional Networking Events
Various networking events for your industry are a fantastic location to meet a prospective love interest. It doesn't even have to be something related to your industry if you're bold enough. However, you should still be informed about the subject.
You'll not just get to know people who might greatly boost your earning possibilities. However, you'll also have plenty of chances to talk with people who work in the same field as you do.
Powerful relationships are frequently formed in this area. Not to mention that some people became billionaires due to finding love in the same field and starting a business together after getting married. Consider also trying networking apps like Meetup.com, which offers various work-related and free-time activities. 
Single Groups and Activities
Joining a singles adventure club or other gatherings restricted to singles is another method to meet plenty of singles in your neighborhood. The issue is that it could be challenging to locate them. Ironically, Facebook and Telegram groups are still the best resources for finding and organizing one today.
In essence, you choose one that interests you, read the prerequisites, look at the member list if one is available, and then choose whether or not you want to attend. These organizations frequently revolve around various hobbies, including music, film, fashion, etc. And even science, math, coffee, wholesome cuisine, and sports.
They resemble hobby courses in some ways, albeit frequently free, and no teacher is present. Everyone is there for their shared interests rather than to get specialized knowledge.
Explore the World 
Online dating apps will often shrink our perspective on the options available. There are so many options to meet new people, and online dating will remain the same. Besides the above-mentioned ideas, you can go to a park if you have a dog, go to your favorite bar for drinks, be more present while on public transportation, work in your favorite coffee shop, etc. If online dating is not your thing, just pretend it doesn't exist. Seriously, do things you enjoy, and you might find the right person for you in a random place!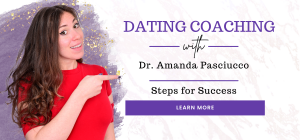 About Life Coaching and Therapy
Life Coaching and Therapy (LCAT) is a therapy and coaching practice that transforms our clients lives through our flexible. Multi-technique approach and pleasure-skills training provided by systematically-trained and licensed therapists!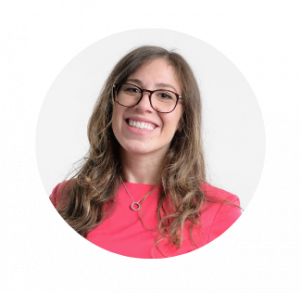 Get to know our founder and owner, Amanda Pasciucco, (a.k.a. The Sex Healer) PhD, Licensed Marriage and Family Therapist (LMFT), and an AASECT Certified Sex Therapist (CST) that has developed innovative therapy programs and therapy videos that get results.
Our team of compassionate, licensed therapists and certified sex therapists help all clients who visit us for a variety of personal, relationship, intimacy and sex problems.
LCAT provides on-site appointments, as well as video chat and text therapy programs.
Learn more about how LCAT can help improve your life at What We Do. 
https://lifecoachingandtherapy.com/wp-content/uploads/2023/08/alternatives-to-online-dating-scaled.jpg
1706
2560
Amanda Pasciucco
https://lifecoachingandtherapy.com/wp-content/uploads/2020/12/logo-purple-horizontal.gif
Amanda Pasciucco
2023-08-28 07:42:57
2023-08-29 15:53:10
Alternatives to Online Dating