How is the Barbie Movie Symbolizing Women's Empowerment?
If you've seen the Barbie movie, you might have been surprised at first to learn how much Barbie and the women's empowerment movement have in common. Barbie was a pretty doll to play with in our childhood. The movie you have probably heard about helped us see her complexity. 
In case you haven't watched the movie yet, we've compiled several reasons we think Barbie should be on your to-watch list. 
Grab a friend, sister, niece, or partner and have a great cinematic experience while highlighting the journey of womanhood in our world.
Women Behind the Barbie Movie
To create such a heartfelt story that impacted millions of women worldwide, this movie surely needed a team of strong women. Margot Robbie's portrayal of Barbie has transformed her from a one-dimensional character to a real woman who interacts with the outside world. Greta Gerwig, who is well-known for putting women and their untold stories at the forefront of her films like Little Women and Lady Bird, wrote and directed it. Even Barbie's high-arched feet, formerly permanently molded into plastic to accommodate high heels, flatten out in the movie.
Amazing actresses like America Ferrera, Issa Rae, Kate McKinnon, Alexandra Shipp, and Emma Mackey were responsible for portraying each Barbie. Even the popular singer Dua Lipa appears as one of the Barbies. Naturally, men play Kens in the film. These were, however, supporting roles that were used to highlight the differences between the Barbie world and reality.  
How the Barbie Movie Empowers Women
"Stereotypical Barbie" and all other Barbies live in Barbieland, a matriarchal society where all women are successful, independent, and confident, according to the movie. Barbies work as doctors, lawyers, and legislators, while Kens relax at the beach. Barbie prefers her independence and time with the other Barbies, despite Beach Ken's attempts to win her over.  
Barbie claims that empowering girls and women to believe in themselves has improved the world. Stereotypical Barbie leaves the fantasy world with Ken (Ryan Gosling) after an existential crisis. They discover during their travels that the majority of the women they meet in the real world require more empowerment. They were shocked to learn that men appear to hold the majority of economic and other power. 
Why Barbie Is Still Relevant
America Ferrera, who plays Mattel employee Gloria, mentioned how men can enjoy childhood pastimes like video games and comic books as adults. However, women must mature, set aside pleasures, sacrifice for others, and perform their duties while grinning selflessly. That is why the actress played Gloria. She viewed this figure as a resilient woman who made it into adulthood without giving up her belief in the value of childlike wonder, high aspirations, or originality. 
While grieving, Gloria looks for comfort in a memento from happier times. In a way that many women can relate to, she longs for the ease of her childhood. As the film progresses, it becomes clear that Barbie was mistaken in thinking that a young girl going through an existential crisis was playing with her. Instead, it was a full-grown woman who spends her downtime at Mattel conceptualizing new Barbies. It is truly remarkable that Barbie depicted an adult retreating to the familiarity of a childhood toy in the face of hardship, despair, and confusion. 
That is why the film resonated so deeply with women. We can simultaneously take on many identities.  We can be joyful, creative, and childlike even as grown women. 
One Last Thing
Girls grow up way too quickly. We naturally assume more moral, emotional, and sexual responsibility, even if we do not try. The global women's empowerment movement aims to change that. The smartest people in the room can be playful. Without impressing others, we can dress cute or sexy. We deserve to love our childhood heroes like men do: Superman, Batman, the Ninja Turtles, and more. Yet, we love the Barbie movie.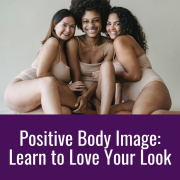 About Life Coaching and Therapy
Life Coaching and Therapy (LCAT) is a therapy and coaching practice that transforms our clients lives through our flexible. Multi-technique approach and pleasure-skills training provided by systematically-trained and licensed therapists!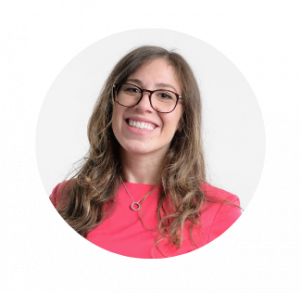 Get to know our founder and owner, Amanda Pasciucco, (a.k.a. The Sex Healer) PhD, Licensed Marriage and Family Therapist (LMFT), and an AASECT Certified Sex Therapist (CST) that has developed innovative therapy programs and therapy videos that get results.
Our team of compassionate, licensed therapists and certified sex therapists help all clients who visit us for a variety of personal, relationship, intimacy and sex problems.
LCAT provides on-site appointments, as well as video chat and text therapy programs.
Learn more about how LCAT can help improve your life at What We Do. 
https://lifecoachingandtherapy.com/wp-content/uploads/2023/09/pexels-criativa-pix-fotografia-17037716-scaled.jpg
2560
1707
Amanda Pasciucco
https://lifecoachingandtherapy.com/wp-content/uploads/2020/12/logo-purple-horizontal.gif
Amanda Pasciucco
2023-09-08 05:40:38
2023-09-08 05:47:08
How is the Barbie Movie Symbolizing Women's Empowerment?