Setting Goals For The New Year
It's time to begin setting goals for the new year and harvesting what you accomplished this year! 
Whether you want to get rid of a habit that's bothering you or add something new, it's time to begin to set goals. 
In this article, we've gathered all useful tips for setting your new year goals and ways to achieve them. 
New Year Exercise
If you're passionate about setting new goals, whether they're personal or professional, you've probably done some exercise on your own, however, this one combines all of your goals for the upcoming year, while also looking back at the year that's behind us. You can do this exercise alone, with your partner, your best friend, or anybody else you wish to share it with.
What did I Accomplish in 2022?
Start thinking about your proudest moments in the past year. Maybe you've learned a new language, made a new friend, started going to the gym regularly, began to eat more healthily, or something completely else. This exercise is about you, so whatever you think it's relevant to celebrate from 2022, point it out. To create more order in the way you'll approach thinking in retrospect, make sure you separate your personal goals from your professional goals. 
Personal goal examples:
I reconnected with extended family and had a great time with them.

I stopped overeating due to boredom and drank enough water.
Professional goal examples:
I successfully completed a project

I learned to dance which I knew nothing about before this year.
What did I WANT to Accomplish yet didn't in 2022?
When asking yourself this question, it's important to approach it correctly. You are thinking about it to inspire yourself to do it in the next year, and not to feel bad you didn't achieve it. Try to eliminate any unpleasant or negative thoughts that might arise when going through this question as it will help you understand better which of these things are still important to you. After all, if you still care about them, you have plenty of days in the upcoming year to do them.
Personal examples:
I didn't manage to go to bed before midnight and have more quality sleep.

I wanted to cook more at home yet I mostly ordered in or went to a restaurant.

I tried spending more time with friends, however, I had too many work obligations. 
Professional examples:
I wanted to learn how to use a new tool that would make my work easier and didn't do it in the end.

I tried becoming more punctual and arriving to work on time, yet somehow I was late every day.
COUPLES: What did We ACCOMPLISH in the Relationship in 2022?
This part can be done alone or with your partner. If you're going through this exercise with your partner, make sure that both of you have the space to voice your answers without affecting each other's responses or getting off track. 
When thinking about these accomplishments, you will need to think about those areas of your relationships you managed to improve in some way. Whatever you feel was an accomplishment in your relationship, celebrate it with your partner.
Couple goal examples:
We managed to spend more time together and try out new activities.

We improved our intimacy by hugging more and having sex. 

We started going to couple therapy and successfully resolved many issues from before. 
COUPLES: What did We WANT to Accomplish in the Relationship yet didn't in 2022?
Like your personal desired accomplishments, approach this question without any resentment or frustration. What were the important things for you both at the beginning of 2022, yet you couldn't do them? If they still seem relevant to you, make sure you talk about them as it might give you a better idea of how to accomplish them. 
Examples:
We tried to do more outdoor activities, yet we spent too much time at home watching TV.

We wanted to cook dinners together, and often ended up not cooking because we were too tired. 

We wanted to have more profound conversations about ourselves as a couple, yet we spent more time talking about our common responsibilities.
New Vision & Recommitment
Here, you will need to think about what you wish to celebrate by the end of 2022. Think about the things that matter to you personally and your relationship. What do you wish to start implementing in your everyday life? What are the things or habits you wish to say goodbye to? 
The great thing about doing this exercise with your partner or your friend is they will motivate you throughout the year as they will be aware of your new year goals. Also, you can invite them to hold you accountable. For instance, if you want to spend more time with your friends, your best friend or partner can encourage you to do so by reminding you of your goals. 
When talking about committing to something, think about how you will hold yourself accountable? Having the help of others is great, yet if not doing your best, it will be hard to achieve any goal you want to set for the new year. 
There are plenty of ways you can make sure your 2023 will align with your goals:
If you wish to be more active, pay an annual membership instead of monthly.

If you wish to spend more time with friends, book the times in your calendar and share them with your friends. 

If you want to be more proactive at work, talk with your colleagues and find a way that will help you to deliver more.
Whatever it is, think about the easiest way to achieve your goals. If you think about ways to do something, it will be easier to achieve it than just focusing on goals. And think big, you can do anything you set your mind to. Happy new beginnings!
Check Out All Our Additional Therapy Video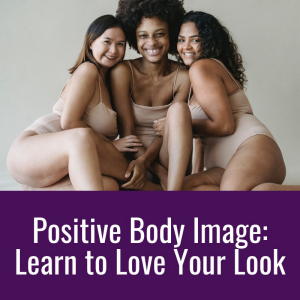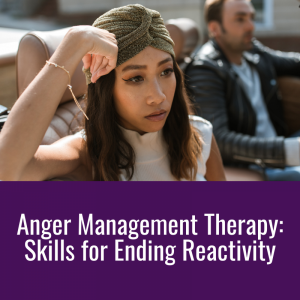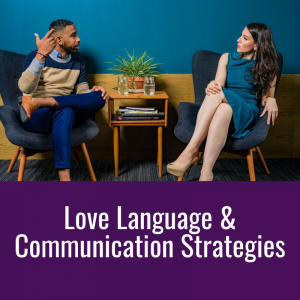 About Life Coaching and Therapy
Life Coaching and Therapy (LCAT) is a therapy and coaching practice that transforms our clients lives through our flexible. Multi-technique approach and pleasure-skills training provided by systematically-trained and licensed therapists!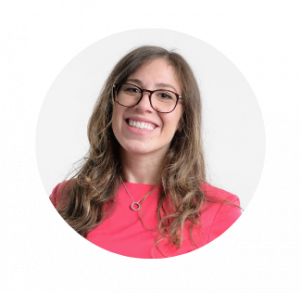 Get to know our founder and owner, Amanda Pasciucco, (a.k.a. The Sex Healer) PhD, Licensed Marriage and Family Therapist (LMFT), and an AASECT Certified Sex Therapist (CST) that has developed innovative therapy programs and therapy videos that get results.
Our team of compassionate, licensed therapists and certified sex therapists help all clients who visit us for a variety of personal, relationship, intimacy and sex problems.
LCAT provides on-site appointments, as well as video chat and text therapy programs.
Learn more about how LCAT can help improve your life at What We Do. 
https://lifecoachingandtherapy.com/wp-content/uploads/2022/12/pexels-cottonbro-studio-3171815-scaled.jpg
1710
2560
Amanda Pasciucco
https://lifecoachingandtherapy.com/wp-content/uploads/2020/12/logo-purple-horizontal.gif
Amanda Pasciucco
2022-12-16 06:04:17
2022-12-16 06:04:17
Setting Goals For The New Year