The Inner Aspects Method (IAM):  A Methodology to Improve Communication and Satisfaction in Couples
The Inner Aspects Method (IAM): A Methodology to Improve Communication and Satisfaction in Couples
No one can make you do anything as an adult, unless there is physical force. Don't believe it? Think about it…
Now is an intense time; locally, domestic violence is up 20%.
It's time to learn a new way to teach others how to communicate.
Using the Inner Aspects Method changed my life and revolutionized how I practice with my clients. 
If you are desiring to dive deep into therapeutic practices with your online or in person clients clients,  using the inner aspects model, created by Francesca Gentille, will help!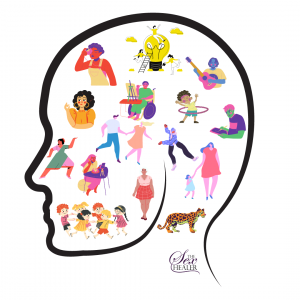 There are many couples counseling techniques: 
Imago Therapy

Gottman Method

Emotionally Focused Therapy (EFT)

Narrative Therapy

Couple-Based Cognitive Behavioral Therapy (CBT)

Internal Family Systems (IFS) for Couples
The problem with these models is that it misses the pervasive cultural trauma that most of us have. So, if you aren't looking at  childhood traumas and cultural conditioning of romantic relationships within the media, you are missing out on how to help couples. 
Actually, the problem is in the interaction with others, and specifically the systemic dynamic within the romantic partnership.  
We compare ourselves to what we see online, hear in music, or watch. We believe that other romantic relationships are going better and that they are having a more passionate intimate life, so then we begin to justify our learned behaviors (yelling, shaming, avoiding, and criticizing). 
Even if the best intentions in romantic relationships are acted out of fear, resentment, judgment, scarcity, or rage, these strategies for connection do not result in long-term positive outcomes for individual success or relationship sustainability. 
However, empowered strength with compassion, learning boundaries, and working on building new skill sets is what the Inner Aspects Method can help you model. 
For Counselors and Therapists
When you counsel your clients, do you wonder how clients justify the shaming, blaming, and yelling? Or, do you question that they criticize their partner or relatives in front of you? 
When in a "child" part of us, we believe that our only option is verbal violence, or even physical aggression. 
Even though our clients often assume that they know why someone said or did a certain thing, that is not true and is often a sign of black and white thinking patterns – the thinking of a young internal wounded part of ourselves, and even an inner rebellious streak we have. 
Refresher! 
No one can know for certain what is in the heart and mind of another. 
Most of us were not trained in how to listen with care and compassion to the variety of our own Inner Voices and diverse feelings and intentions. Even in graduate programs, sometimes, the nuances of working with the inner psyche is not addressed. 
This model helps clinicians uncover for themselves, and their clients, new skill sets! 
Collaborate for wins

Make requests that get responses

Express a boundary with compassion and firmness

Find the solutions to problems that trauma in childhood may leave behind
Conclusion
In this model, we can teach our clients to give empathy and compassion while holding compassion for their partner. Therefore, we can look for the win-win.
The most inspiring couples in therapy collaborate in uncovering, discovering, and recovering the many INNER ASPECTS that they have on the inside. Learning to bring love, understanding and compassion to themselves as a foundation for how they interact with their beloved.
If you want to learn more about these techniques to apply to your own life and your practice working with individuals and couples, please click this link to learn more.
If you have any questions, or for clients hoping to take their intimate lives to the next level through personalized sessions on YOUR terms, learn more about our Text Therapy Program.
Life Coaching and Therapy (LCAT) is a relationship coaching and sex therapy practice that transforms our clients lives through our flexible, multi-technique approach and pleasure-skills training provided by systemically-trained and licensed therapists!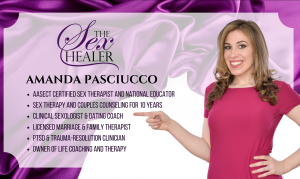 Our team of compassionate, licensed therapists and certified sex therapists help Millennials and Baby Boomers alike who visit us for a variety of relationship, intimacy and sex problems. 
Learn more about how LCAT can help improve your life at What We Do. 
https://lifecoachingandtherapy.com/wp-content/uploads/2021/03/The-Inner-Aspects-Method-1.png
720
1280
Amanda Pasciucco
https://lifecoachingandtherapy.com/wp-content/uploads/2020/12/logo-purple-horizontal.gif
Amanda Pasciucco
2021-03-15 08:32:41
2021-03-15 08:32:41
The Inner Aspects Method (IAM):  A Methodology to Improve Communication and Satisfaction in Couples