Kink Therapist: Get the Right Sex-Positive Support
Although reaching out to therapists is becoming more popular as an effective way to get help in areas of our lives that are bothering us. Certain forms of it remain taboo, such as seeing a kink therapist. That is why finding quality information online about kink therapy is challenging. And most people looking for sex-positive support are left to wander. If you enjoy the kink lifestyle and everything that is not vanilla, this article is for you.
Find out when to choose a kink therapist over a general sex therapist. And what to expect from this type of therapy. Dive into sex positivity with us as we're spilling the beans about everything you wanted to ask about kink therapy!
What Is Kink? 
Any "non-conventional" sexual behavior, dream, or desire is typically referred to as "kink." Many assume that kink is the same as BDSM (bondage, discipline, dominance, submission, sadism, masochism). Still, kink is more of the concept that a person's sexual conduct "bends" compared to more "vanilla" or conventional sexual encounters.
BDSM is now just a catch-all term for any actions, thoughts, or situations that involve a transfer of power that both parties agree to. It refers to a set period where it is acknowledged that one individual has more power over another. The partners agree in advance on what they will do. It could entail restriction, physical restraint, sensory deprivation, discomfort, humiliation, etc. Everything that is normally forbidden may feel wonderful in kink. Actually, it's something that many people simply dream of doing.
There are a lot of similarities between kink and rough sex, but the main goal of kink is to create an environment where people can try out sensations. Simply stated, kinky sex means engaging in more sensual and sensuous acts. 
What Is a Kink Therapist?
In kink therapy, your way of life will be acknowledged and welcomed. You'll be welcomed just as you are. When you visit with a kink therapist, you are free to talk about this aspect of your life without worrying about criticism, humiliation, or shame. Maybe even more important, your sexual preferences or the way your relationships work won't be seen as "the problem."
Your sexuality, desires, or relationship structure doesn't have to change throughout your treatment unless you want it to. For instance, if you're in an open relationship and practicing BDSM, your kink therapist will not try to convince you of other sex and relationship lifestyles. Your therapist won't attempt to correct or "change" your sexual identity or the type of relationships you want. 
Instead, they will try to get rid of any feelings of guilt or shame you might have about kink and help you incorporate it into your life and relationships. Let's face it, there may be a lot of shame attached to being less traditional in a culture that continues to stress and support monogamous partnerships and "normal" sexual habits.
Areas that Kink Therapy Treats
Assuring that you and your partner(s) feel heard, supported, and comfortable enough to start exploring, your sex-positive therapist may also assist in setting up a place where you and your partner(s) can talk about sexual wants and relationship dynamics. When exploring kink, it's important to communicate and set boundaries. As well as negotiate conditions and stand up for your needs. A healthy relationship, or "kink scene," or "exploration," will be exactly what you want and not what you don't want if all partners feel valued and appreciated.
The ability to distinguish between their interests and those of their clients is another trait of kink therapists. Instead of attempting to stop or change specific sexual practices, they will meet you where you are and prioritize your needs.
As long as it is done in a safe and consenting manner, every one of you has a unique and healthy way of expressing yourself sexually and in a relationship. When you go to therapy, the therapist must make room for the entire you, both as a person and as part of a partnership. This covers those of you who are already kinksters, are considering becoming kinksters, or are in or want to be in a non-traditional relationship. This type of treatment validates your sexual identity and relationship style.
How to Find a Kink Therapist
Getting in touch with several counselors is best, so you can try a variety of therapists. Kink therapists will be open to this, just as it is okay to ask questions before paying for any other service.
It might not be comfortable to talk about your kink with a stranger; if you don't want to. Just ask whether they are kink-positive or have expertise dealing with BDSM-related topics. If communicating through email is more convenient than speaking on the phone, you could also do that. It's also OK to wait until you've established a relationship with your counselor and feel at ease talking about kink with them before bringing up this topic.
It is not always a personal judgment if a possible therapist is unwilling to deal with you. Many counselors have minimal training in sexuality and may view kink as something outside the scope of their expertise or training. They might be able to suggest another doctor if you ask them. It may take some time to find the right counselor because it is sometimes seen as a specialized field. Still, it is worth the effort because it can be constructive for everyone interested in kink. 
In Final Words
Therapy may be frightening, and kink therapists are here to help you. Therapy, where you address sensitive subjects like sex, can be even more so. Kink therapy is the place to start if you want to explore your needs and desires, deal with feelings of guilt or shame, communicate your sexual fantasies to your partner, set boundaries in your relationship so that all partners feel accepted. Or figure out how to fulfill your desires in a way that is safe, healthy, and consensual. 
Although there is still a lot of stigma around kink and BDSM, everyone deserves therapy if they feel they need it. A therapy relationship based on trust and mutual understanding can be healing and help you enjoy your life even more. Many great kink therapists are very good at helping with kink-related problems, and attitudes are getting better in the counseling and psychotherapy fields. Finding one may be pretty worthwhile if you have the resources to do so.
If you still need to, you could always explore text-based therapy and seek someone with experience. Ultimately, we all have the right to enjoy our lives to the fullest. So why not provide yourself with everything you need to be happy?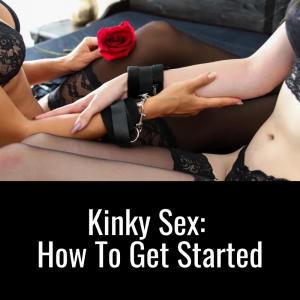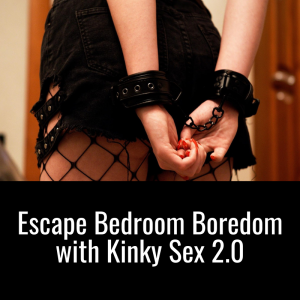 About Life Coaching and Therapy
Life Coaching and Therapy (LCAT) is a therapy and coaching practice that transforms our clients lives through our flexible. Multi-technique approach and pleasure-skills training provided by systematically-trained and licensed therapists!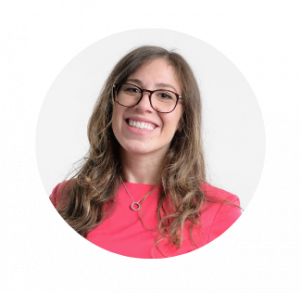 Get to know our founder and owner, Amanda Pasciucco, (a.k.a. The Sex Healer) PhD, Licensed Marriage and Family Therapist (LMFT), and an AASECT Certified Sex Therapist (CST) that has developed innovative therapy programs and therapy videos that get results.
Our team of compassionate, licensed therapists and certified sex therapists help all clients who visit us for a variety of personal, relationship, intimacy and sex problems.
LCAT provides on-site appointments, as well as video chat and text therapy programs.
Learn more about how LCAT can help improve your life at What We Do. 
https://lifecoachingandtherapy.com/wp-content/uploads/2023/04/kink-therapist-scaled.jpg
1707
2560
Amanda Pasciucco
https://lifecoachingandtherapy.com/wp-content/uploads/2020/12/logo-purple-horizontal.gif
Amanda Pasciucco
2023-04-14 08:05:19
2023-04-14 08:05:19
Kink Therapist: Get the Right Sex-Positive Support