Do You Have A Rigger Kink? Learn The Ropes in Bondage
Do You Have A Rigger Kink? Learn The Ropes in Bondage
Have you heard of a rigger kink or rope bondage before? 
Sometimes known as the art of kinbaku or shibari. Those that have a rigger kink fantasize about tying up a partner in rope. 
Shibari or rope bondage is one of the most artistic forms of sensuality, intimacy, and surrender. 
Imagine the rope as a tool to express connection and attunement between those involved. The rigger (the person tying) and the rope model / rope bottom or guided (the person getting the rope on their body) explore the notion of give and take while embodied into one connective medium of rope. Immediately, non-verbal communication and cuing of body language comes into play between those involved.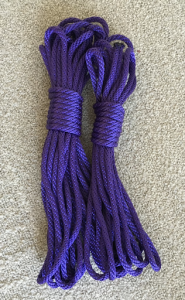 If you are the type of person who likes to learn a new skill set, if you are the type of person who wants to practice submission by physically being bound, if you are interested in the idea of trusting someone to tie you up, this may be a kink for you. 
Go to fetlife.com and look for rope / shibari dojos or who the teachers are in your local community. Although youtube videos are great for rope (I have made some myself), it is not like going into a place where someone will teach you more about the type of rope to use, the tension of rope, and beginner ties. 
When you think of a rigger kink, imagine creating something intimate for the person you are guiding. Imagine surrendering into something that feels safe and containing. 
People practice BDSM relationship styles just like others practice egalitarian lifestyles. You know how you may really look forward to getting or giving an engagement ring. A person within a BDSM relationship with a rigger may see the same amount of significance with their rope kit. 
A rope kit contains your rope (nylon, hemp, or jute), cutting shears, and all hardware you will need for the rope scene you want to do! 
When you have a rigger kink, usually you have a style of rope you enjoy receiving or being put in. 
The rope kit will get cut to your body size and shape so that when you are doing certain ties, the knots fall in places that will not harm your body. 
Some Common Facts If You Want To Be A Rigger
Rigger kink is fun…until we get to the warnings! Rope is edgeplay. You are allowed to consensually hurt one another as adults. Yet "do no harm" is an important motto for when you are getting into more serious rigger kink play. Suspensions and tying rope around certain limbs incorrectly or for too much time will cause damage. Similarly, if you are going to tie someone in rope and you have never CUT your rope, you must do this first. 
What this means is you must know how to cut the person out of the rope! If you check out the work of Lew Rubens or Georg Barkas, you will see two very different styles of rope bondage. 
Those who are riggers carry a rope kit on them, their carabiner hardware, often two (or more) cutting implements, a first aid kit with liquid bandage. A blanket for their rope bottom after the rope scene, a water bottle, a granola or protein bar. 
I strongly recommend that you take lessons privately or at least visit your local rope dojo in the beginning. If you are not tying weekly, or daily, you are significantly behind those who practice the art of rope bondage for rigger kink. 
Learn a somerville bowline and watch some of our rope videos: 
Rigger Kink Supports Your Love Languages
Practicing rigger kink can provide both rigger and rope bottom with a strategy that meets their love languages. Acts of service, quality time, words of affirmation exchanged, gift giving of rope kits, and physical touch of the bondage are all achieved in rigger kink. Rigging and rope bondage can be a great way to experience intimacy and fun with your partner.
Additional Help Available with LCAT's Sex Therapy Video:
Kinky Sex: How to Get Started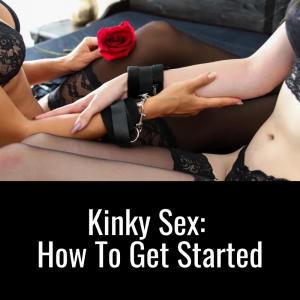 Kinky Sex 2.0: Escape Boredom in the Bedroom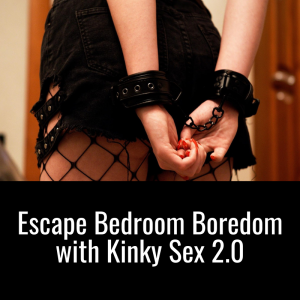 About Life Coaching and Therapy
Life Coaching and Therapy (LCAT) is a therapy and coaching practice that transforms our clients lives through our flexible. Multi-technique approach and pleasure-skills training provided by systematically-trained and licensed therapists!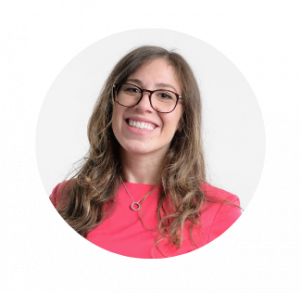 Get to know our founder and owner, Amanda Pasciucco, (a.k.a. The Sex Healer) PhD, Licensed Marriage and Family Therapist (LMFT), and an AASECT Certified Sex Therapist (CST) that has developed innovative therapy programs and therapy videos that get results.
Our team of compassionate, licensed therapists and certified sex therapists help all clients who visit us for a variety of personal, relationship, intimacy and sex problems.
LCAT provides on-site appointments, as well as video chat and text therapy programs.
Learn more about how LCAT can help improve your life at What We Do. 
https://lifecoachingandtherapy.com/wp-content/uploads/2021/10/Rigger-Kink.jpeg
662
1024
Amanda Pasciucco
https://lifecoachingandtherapy.com/wp-content/uploads/2020/12/logo-purple-horizontal.gif
Amanda Pasciucco
2021-10-07 11:36:50
2023-08-25 09:26:50
Do You Have A Rigger Kink? Learn The Ropes in Bondage