How To Get a Girl Horny: Pro Tips and Tricks
For all of you wondering how to get a girl horny, today we're sharing our best tips and ideas on how to make her panties wet. Luckily, there are plenty of tricks you can try out when wanting to get a girl very interested in being sexually intimate with you. Although you might assume that things get heated up after the penetration, you will be surprised to hear that for most girls, foreplay is key to good sex.
You will find plenty of articles online on how to improve your sex game or lead your girl to orgasm, yet very few of them talk about setting the mood for sex and upgrading your foreplay game. If you're curious to learn what works and what doesn't, continue reading this article and taking notes.
Build Up the Chemistry
Establish sexual chemistry before making any moves. Instead of admitting you like her, flirt with her verbally and nonverbally. You can flirt by casually complimenting her looks or outfit. You might also tease her a little bit by cracking a joke or two. Please keep in mind that most girls will feel attracted to someone who makes them laugh.
With nonverbal flirting, you will need to learn how to look at her in a way that makes her intrigued. You should look deep into her eyes, and when your eyes meet, do not look away. This is where the flirtation starts. You can slightly smile at her when she looks your way, even if you're already conversing with her. 
Sit Close to Her
If you're not comfortable with flirting, this one might seem awkward to you at first. Ensure that you sit extremely close to the girl you wish to get horny with the next time you see her. This will also allow you to see how she feels near you. When you're that close to her, pay attention to her signs. She might turn towards you and start a pleasant chat, decide to sit even closer to you, or show you she is not interested in sharing her space with you. 
You can show her something interesting on your phone to have her lean closer and see how she feels sitting this close to you. Or, you might show her something that is in front of you, such as a billboard sign or a parked sports car. 
Although you will be focusing on another thing, you will notice whether or not she feels comfortable with you being really close to her.
Talk about Something You're Passionate about
Many girls will become attracted to someone when they notice their passion for something. For instance, seeing a person talk about their favorite band, movie, sport, or childhood memory can really turn a girl on. Your passion doesn't have to be anything out of the ordinary. You might talk about your favorite restaurant or how you feel about your upcoming vacations. 
For someone listening, you will show a side of you they haven't seen before. This is also probably where your confidence lies, another factor girls seek in their partners. Getting immediately into foreplay or sex is not nearly as interesting as getting attracted to another person gradually and then, when things get heated up, starting with the action.
Avoid Touching
As much as physical contact can be sensual and flirty, try to avoid it until you're 100% sure the girl is interested. Think about it: a part of what makes flirting interesting is the uncertainty of the outcome—whether or not the girl will like you back. Even if you notice that she is becoming more and more interested, try to avoid touching her to get her even more excited.
After all, words can be a powerful seduction tool. Tease her and show her you're the catch. Curiosity will motivate her to continue talking to you and, when the time is right, move it to the next level. 
Let's Get Physical!
There's a reason why it takes a few steps until you can try to either touch her fingers, move hair from her face, hug her, or do anything else that naturally comes to mind. Touching someone without first determining whether or not they are interested in you will eliminate any possibility of arousing their desire. 
Once you've read all the signs right and noticed she likes having you close and there is a certain chemistry between you, you can try to show her you like her in a decent physical way. For instance, you might touch her fingers while you're sitting close and talking. Or, you might move her hair from her face after a sudden breeze. 
All of these movements will show you how she reacts to physical touch. If she touches your back or indicates that everything is well received, you are on your way to getting a girl horny. You two decide how to proceed from there. You could stop here or continue privately.
Make sure you are both okay with sex and have everything you need for the safest and most pleasurable experience. Each example is unique; some people will need weeks or months to get a particular girl horny, while others might need a few hours. There is no magic formula, and oftentimes, it will depend on factors that are out of your control. 
Conclusion
Ready to get a girl horny? If there's a person you like, why not try to put your new skills to the test? Ask them out for a coffee or a dinner; invite them to see a music concert; or ask them to work out with you in the gym. If they accept, it means they would like to spend some time with you.
When you meet, it will be up to you to see if her interest is purely friendly or if there is something more for you to discover.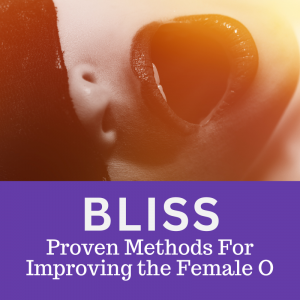 About Life Coaching and Therapy
Life Coaching and Therapy (LCAT) is a therapy and coaching practice that transforms our clients lives through our flexible. Multi-technique approach and pleasure-skills training provided by systematically trained and licensed therapists!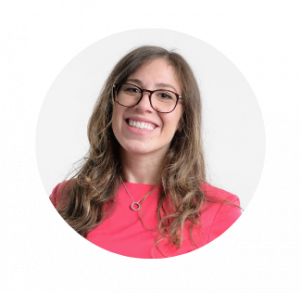 Get to know our founder and owner, Amanda Pasciucco, (a.k.a. The Sex Healer) PhD, Licensed Marriage and Family Therapist (LMFT), and an AASECT Certified Sex Therapist (CST) who has developed innovative therapy programs and therapy videos that get results.
Our team of compassionate, licensed therapists and certified sex therapists helps all clients who visit us with a variety of personal, relationship, intimacy, and sex problems.
LCAT provides on-site appointments, as well as video chat and text therapy programs.
Learn more about how LCAT can help improve your life at What We Do. 
https://lifecoachingandtherapy.com/wp-content/uploads/2023/11/How-To-Get-a-Girl-Horny-1-e1698936918587.jpg
679
1445
Amanda Pasciucco
https://lifecoachingandtherapy.com/wp-content/uploads/2020/12/logo-purple-horizontal.gif
Amanda Pasciucco
2023-11-03 07:45:01
2023-11-02 10:59:51
How To Get a Girl Horny: Pro Tips and Tricks