Best Sex Positions for Female Orgasm
Have you ever thought about the best sex positions for female orgasm? If you struggle to climax in general, the best thing you can do is learn how to orgasm on your own. You'll find it a lot more straightforward to have genuinely wonderful moments with a partner once you can orgasm on your own without any difficulty. 
For those who want pleasure during partnered sex, the best sex positions for female orgasm are found below! 
You lie flat face down, and he's on top of you, face down. After that, he/they enter you from behind. The feelings you experience are incredibly different from any rear-entry position when your bottom is up in the air or your legs are spread. 
Also, if you put your hand between the bed and your body, you can stimulate your own clitoris. Many women find it easy to orgasm in this position, even if they've never "come" in any other position. With legs closed together, this gives a sensation of ultimate arousal. 
The guy rests on their back. You sit on their penis, facing away, with your back to him. Next, in your own time, gently lower yourself until your back is completely extended on the front of your body and his penis is inside of you.
This is a truly new sense of feeling pleasure. Meaning, the fact that any partner can readily touch the clitoris is an added benefit. This position is unique and enjoyable, and everyone typically has a fantastic time.
Even though this is a couch position, it is fun! While you both sit facing the same direction, you slide your vagina onto his penis. At this time, the clitoris may feel intense pulsing feelings.
The other distinction is allowing you to use your upper body strength to rock up and down. 
In this position, you lie on one side, as your spouse lies facing the same way, penetrating you from behind. 
Although not all women find it simple to orgasm on their sides, some do. The fact that you or your partner can reach down and stimulate your clitoris is a huge advantage. 
The Female Anatomy
While stunning, the female anatomy is also intricate. The key to getting the right pleasure response is to understand how everything on the outside and inside of this body area works.
You must be well aware of what each component of the female anatomy is made of. Don't be embarrassed if you need to figure out where anything is. Even though most people refer to the female genitalia as the "vagina," this is only ONE aspect of the female sexual anatomy. The female inner lips are called the vulva. It is made up of the clitoris, the labia majora (outer lips), and the labia minora (inner lips).
Moreover, there is the vagina, which connects to the vaginal canal. During sexual activity, all of these components are active and functioning simultaneously. If she likes having other regions of her body handled, other hotspots are the anus and the perineum.
Many women feel more pleasure when they are stroked in any of these locations. Of course, it is a good idea to talk to your partner about your tastes, what you both love, and what you wish to avoid. 
Consider Sex Toys
Sex gadgets can give you the extra element you need to reach your climax. Men might use a toy on you or themselves, and you can wear a toy to stimulate your clitoral area more. Meaning, you could love trying out vibrators, dildos, and vibrating cockrings as sex toys with your partner. 
For men, also try out a ring that surrounds the penis and has a vibrating device on top. The benefit of this is that it brushes against your clitoris during sexual activity! 
The Bottom Line
While toys are great for helping you reach orgasm more often, most vagina owners want clitoral stimulation to have orgasms. Meaning, there are techniques to encourage your partner to stimulate your clitoris with their body.
Talk to your partner about the positions you are both excited to try out and set aside enough time to explore it properly.  With a partner who cares, you can make it easier for you to have an exciting and orgasmic experience.
Are you ready to learn more and unlock a more satisfying experience?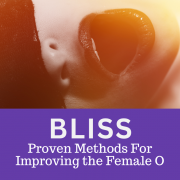 About Life Coaching and Therapy
Life Coaching and Therapy (LCAT) is a therapy and coaching practice that transforms our clients lives through our flexible. Multi-technique approach and pleasure-skills training provided by systematically-trained and licensed therapists!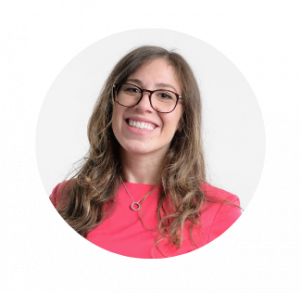 Get to know our founder and owner, Amanda Pasciucco, (a.k.a. The Sex Healer) PhD, Licensed Marriage and Family Therapist (LMFT), and an AASECT Certified Sex Therapist (CST) that has developed innovative therapy programs and therapy videos that get results.
Our team of compassionate, licensed therapists and certified sex therapists help all clients who visit us for a variety of personal, relationship, intimacy and sex problems.
LCAT provides on-site appointments, as well as video chat and text therapy programs.
Learn more about how LCAT can help improve your life at What We Do. 
https://lifecoachingandtherapy.com/wp-content/uploads/2023/04/best-sex-positions-for-female-orgasm-scaled.jpg
1707
2560
Amanda Pasciucco
https://lifecoachingandtherapy.com/wp-content/uploads/2020/12/logo-purple-horizontal.gif
Amanda Pasciucco
2023-04-21 07:54:21
2023-08-22 10:45:07
Best Sex Positions for Female Orgasm