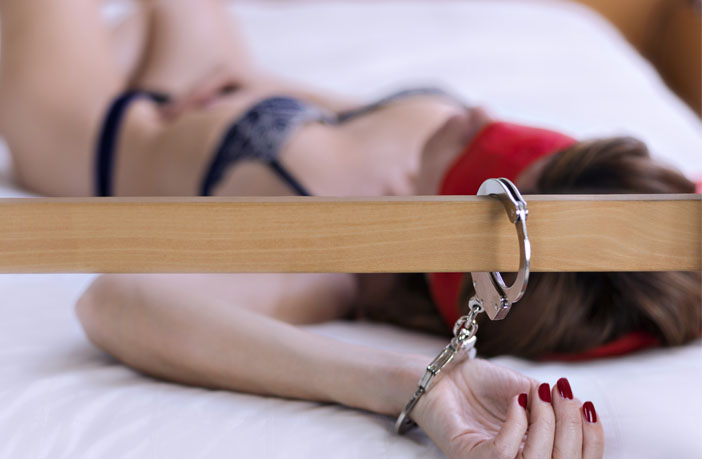 To those afraid of admitting to masochist tendencies:
For the longest time I denied that I was a masochist.  "There must me something wrong with me.  What kind of person enjoys pain?"  Ummm……me.  I do!  I enjoy a certain amount of consensual pain.  I am a masochist.  It's been a long journey to get to the point where I can "own" that statement and I've learned a few things about myself along the way.
The first step on the journey to claiming my masochism was to define it…… for me.  (Your mileage may vary).  I questioned at what point does having pain consensually inflicted upon me go from pleasure from a simple rush of endorphins to an unhealthy mental state?
To start with, I differentiated the terms "hurt" and "harm".  Hurt= good.   Harm=bad
Hurt, pain, or discomfort is a physical sensation.  It goes away either immediately, in a while, in a day, or in a few days.  Sometimes, it leaves a mark, and sometimes it doesn't.  Either way, no medical assistance is required for the body to go back to its natural state.
Harm, the way I chose to define it, means that medical intervention is required to heal it, or there is permanent, and/or long-lasting damage.  I don't want to be harmed, but I do want to be hurt.
I can think of a lot of loopholes in my definition of harm, such as my branding. It was consensual, it caused permanent damage, which was the intent, but it did not require medical attention to heal.  Hurt? Harm?  I'm okay with it.
Sometimes, the hurt leads to unintentional harm.  Yet another loophole.  I enjoyed the pain from a particular hip harness one day, but it led to nerve damage that took two years to heal and a small tear in my hip labrum.  I accepted the risk that "harm" may come as a result of the "hurt".  In my brain, I wasn't asking for harm, I was asking for hurt, so my definition still made sense as I viewed it.  I know hurt vs harm is not a perfect definition, but it feels right for me.
In order to be comfortable with the label "masochist", I wanted to understand "why" I liked pain.  This was a lot easier to wrap my brain around.  Quite simply, I like the endorphin rush that gets triggered from pain.  I learned that I really only like pain when it is in conjunction with or leading up to orgasms — piling endorphins on top of more endorphins for a super good rush that gets me to a happy place.
The last thing on my journey was learning how to communicate.  Not all pain is good pain and my tolerance to pain varies from day to day.  I like pain to start off slow and easy and then build.  This was easy to communicate.
At some point pain stops being pleasurable for me and just becomes pure pain. Communicating this type of information was way more difficult.  I learned three things about myself:
1) If my pain was really pleasing my top/partner/Dominant and it was making him happy, then not only can I tolerate more pain but I WANT more pain
2) Breathing and relaxing around the pain allowed me to tolerate a greater intensity of pain.
3) I needed to communicate in advance of play, by either arranging a code word or a signal that let my partner know before the pain went from good to bad.
The final and unexpected benefit of owning by masochism was learning the technique of breathing and relaxing around the pain and discomfort.  This skill has helped me way beyond what I ever imagined.  I now find myself using this technique frequently; for headaches, for when I walk into the sharp corner of the table, for when I smash my knee against the desk, stub my toe and a whole host of other unintended, non-consensual, self-inflicted pain that is just a general result of me being clumsy.  So, to my fellow "masochists in denial", I say figure out what's in it for you and then go embrace your masochism!
~ Shana Silver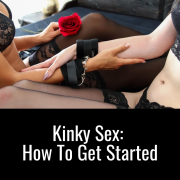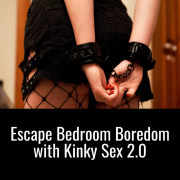 About Life Coaching and Therapy
Life Coaching and Therapy (LCAT) is a therapy and coaching practice that transforms our clients lives through our flexible. Multi-technique approach and pleasure-skills training provided by systematically-trained and licensed therapists!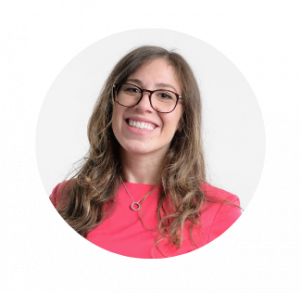 Get to know our founder and owner, Amanda Pasciucco, (a.k.a. The Sex Healer) PhD, Licensed Marriage and Family Therapist (LMFT), and an AASECT Certified Sex Therapist (CST) that has developed innovative therapy programs and therapy videos that get results.
Our team of compassionate, licensed therapists and certified sex therapists help all clients who visit us for a variety of personal, relationship, intimacy and sex problems.
LCAT provides on-site appointments, as well as video chat and text therapy programs.
Learn more about how LCAT can help improve your life at What We Do. 
https://lifecoachingandtherapy.com/wp-content/uploads/2019/04/masochism-bdsm-woman-is-handcuffed.jpg
459
702
Amanda Pasciucco
https://lifecoachingandtherapy.com/wp-content/uploads/2020/12/logo-purple-horizontal.gif
Amanda Pasciucco
2019-04-22 03:21:59
2023-08-30 16:11:53
Embracing Masochism