Your Ultimate Guide To Pregnancy Sex Positions
Your Ultimate Guide To Pregnancy Sex Positions
You will change your mind quickly once you see our list of pregnancy sex positions. There is so much to enjoy in bed with your partner, without even mentioning orgasms that are more profound, longer, and more sensual when compared to non-pregnant sex. 
Many couples decide not to have penetrative sex because they fear it will hear the baby, so it's time to debunk all these myths around pregnancy sex and give you and your partner a chance to enjoy your sexual activities without worries.
From oral and anal sex to using blankets and pillows to spice up the things in the bedroom, here is every position you'll be able to try when expecting!
1. Doggy Style
If you and your partner were never fans of the missionary positions, you will be excited to learn that sex from behind is actually the most recommended sex position during pregnancy. This position will keep the pressure off the belly, so the pregnant partner can feel more comfortable during sex.
You can also use pillows, towels, or blankets so the position feels more comfortable and experiences a better orgasm. However, while penetrating, it is vital to control its depth. It's possible that the pregnant partner feels the penis hitting the cervix which can make her feel uncomfortable and cause pain, so be sure to take it slower than usual. 
2. Get On Top!
Many women tend to feel more sexual satisfaction when they are on top of their partner as it allows them to control penetration. Imagine the feeling when pregnant! This sex position is also supported by science, so you can enjoy it without fear of hurting the baby, your partner, or yourself.
The most important thing to do is to adjust your body so it feels comfortable by widening your stance or leaning back. This will keep the belly from tilting you forward and help you manage the situation better. 
3. Doing It While Hugging Each Other!
Well, you will not only hug each other, as the spooning position is perfect for a nice and easy penetration. One partner is holding the other one and penetrating from behind while they are both lying down, facing away from each other. Regardless of the penetration, it's a good idea to touch the clitoris as that's where the center for pleasure lies. 
Of course, you can penetrate with any other sex position and then switch to spooning if your partner doesn't feel comfortable with it. The important thing is to penetrate slowly so the pregnant partner doesn't feel any discomfort or pain during the penetration and sex. 
4. On Your Back, Cowgirl!
A reversed cowgirl is another great sex position that can bring so much pleasure to both partners. The pregnant partner can do it by straddling the other person and it's also great for clitoris stimulation. Yet, if you wish to enjoy this sex position, you should make the most of it quickly as it's not recommendable when the belly gets bigger.
If you enjoy it too much and want to keep doing it with your partner, make sure you provide your body with support by positioning arms behind you and leaning back. Many pregnant women opt for this position as it keeps their stomachs from being compressed which often can affect the sex drive. 
5. On Your Feet
During your first and second trimester, you can easily enjoy an orgasm while standing and having sex with your partner. The pregnant partner will need a bit of support so it's a good idea to hold them during this position. Make sure you are on solid, stable ground and nothing can affect your balance and, potentially, cause harm. 
In the late second and third trimester, make sure you avoid having sex while standing as it will not be easy to keep your balance and enjoy sex. If at any time, you start feeling like you're losing your stability, place your palms against a wall and lean in. The later in the pregnancy, the time you spend having sex standing needs to be shorter and shorter. 
6. Oral Sex
If you and your partner enjoy giving and receiving oral sex, the good news is that you will not have to give it up during pregnancy. It is one of the sex types you can enjoy during all three trimesters, and especially during the last one. As many of the sex positions will start to feel uncomfortable as the belly gets bigger, good-old oral sex will never disappoint. 
Also, if you are worried about a pregnant partner swallowing the sperm, don't be. Sperm cannot affect the baby in any way so you can freely choose it each time you're simply not up for penetrative sex or want to use it as foreplay. 
7. Anal Sex
Anal sex might not be the first position you will think about when being pregnant, however, it's completely safe. You can practice anal sex with your partner at your rear or even while in the spooning position. So, if you usually do it the doggy style, why not change it a bit with anal penetration? 
One thing you'll need to keep in mind is that it would be good to already have experience in anal sex before pregnancy as the pregnant partner might feel too much discomfort and pain. The experience will not harm the baby, yet the woman might feel emotional stress as a result of it.
The Bottom Line
Whichever of these sex positions you will try out, you should always practice them with caution. If a pregnant partner starts feeling uncomfortable, it's time to either change the position or stop completely. Always communicate before, during, and after sex to make sure you're both on the same page. Having sex can incredibly improve your intimacy and connect you two even more during this experience. After all, you should be enjoying pregnancy sex, so do it right!

About Life Coaching and Therapy
Life Coaching and Therapy (LCAT) is a therapy and coaching practice that transforms our clients lives through our flexible. Multi-technique approach and pleasure-skills training provided by systematically-trained and licensed therapists!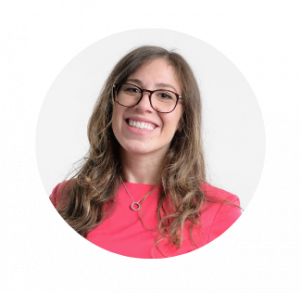 Get to know our founder and owner, Amanda Pasciucco, (a.k.a. The Sex Healer) PhD, Licensed Marriage and Family Therapist (LMFT), and an AASECT Certified Sex Therapist (CST) that has developed innovative therapy programs and therapy videos that get results.
Our team of compassionate, licensed therapists and certified sex therapists help all clients who visit us for a variety of personal, relationship, intimacy and sex problems.
LCAT provides on-site appointments, as well as video chat and text therapy programs.
Learn more about how LCAT can help improve your life at What We Do. 
https://lifecoachingandtherapy.com/wp-content/uploads/2021/11/pexels-ana-maria-moroz-1700765-scaled.jpg
1709
2560
Amanda Pasciucco
https://lifecoachingandtherapy.com/wp-content/uploads/2020/12/logo-purple-horizontal.gif
Amanda Pasciucco
2021-11-19 06:38:28
2023-08-31 04:07:13
Your Ultimate Guide To Pregnancy Sex Positions