Maximizing The Pleasure Of The Doggy Style Sex 
Maximizing The Pleasure Of The Doggy Style Sex 
There's no surprise if we say that doggy style sex is one of the most popular sex positions, right? To avoid being stuck in the missionary position or any of those you and your sex partner like to practice frequently, switching to doggy sex will provide you with so much more than just dynamics in sex, it will also provide you with incredible pleasure, regardless of whether you're a receiver or a giver in the doggy style sex.
So, to ensure you continue enjoying your favorite position and never get tired of it, we've decided to gather the most useful tips for all the fans of doggy sex to help them explore their sexual pleasures even more and maybe discover something new about it.
Don't Skip Foreplay
Sometimes, people will stop having doggy style sex because they have experienced it being uncomfortable or painful. This position is a bit more tricky than the conventional ones and sometimes it does include pain, however, preparing the body for the doggy sex will make it all go away. 
That's why this deep and often intense position might require a bit more foreplay. If you and your partner are not that into foreplay, try to massage, lubricate or kiss the penetration point so that it's less uncomfortable when the sex starts. Ideally, you would spend 10 to 20 minutes getting it on with your partner, from dirty talk to touching and kissing various erogenous zones.
Vertical Alternative
If you're enjoying the doggy sex, yet your knees feel uncomfortable or you experience pain in your back, a great alternative solution would be to do it vertically. So, dust your knees and stretch your body before going into a less challenging position – vertical doggy. If this is how you feel each time when you're kneeling on all fours, suggest your partner this position where you'll stand up and lean forward against a wall or simply bend over a kitchen table or office desk. 
Of course, if you like both of these options, you can combine them during sex as the sensation will be completely different. You can even lean forward against a mirror in the room so you can enjoy the view of each other's bodies. 
Forget About the Bedroom 
You already know there are variations to a doggy style sex, however, that's not where the options stop. You can have sex in this position outside your bed and in any place of the house or even outdoors. Try it under the shower while you support your hands with the wall and lean forward and your partner penetrates easily because of the water. 
You can also try it on your couch in the living room, in the garage against the car, or on your balcony. It all depends on what your preferences are, yet one thing is for sure – the options are limitless when it comes to choosing a spot. For those who love adventure, why not park the car in the middle of the night somewhere where it's quiet, and put down the seats so you can enjoy the good-old doggy sex?
Use a Pillow
You don't have to reach out for a pillow only when you're afraid you'll wake up your neighbors with your screaming. As you probably already know, not every doggy ends in orgasm, so it's good to look for handy tools that might help you climax better and quicker. What you will need to do is to get into the classic doggy position on all fours, and put a wedge pillow under the belly. This will enhance the external pressure of your abdomen and pelvis, providing you with incredible sensations during sex. 
Also, try to keep your hips as high in the air as possible, while also resting your head and arms on the bed. This will help your partner penetrate more easily and allow you to experience doggy style sex like never before. 
Don't Ignore the Nipples
For women who love breast stimulation, doggy is the perfect option as it allows your partner to touch them while having sex with you. If you want to surprise your partner with this idea, just grab his hands and place them directly on your breasts. Put your hands over their hands to increase the pressure and you can even show them how you want to be touched. 
Use Your Fingers
Women will usually feel most excited when touching, rubbing, and kissing their clitoris, so why not do exactly that while your partner is behind you in a doggy style position? Just use your fingers and start touching yourself. If you need a bit of help, wet your fingers before touching your clitoris for an improved sensation. 
For those who enjoy using their fingers and sharing that game with their partner, you can also put your fingers into your partner's mouth and tease them while having sex. Or, simply wait until you orgasm, and reward them with putting your fingers into their mouth when they pull out their penis. 
Use a Vibrator
When doing doggy sex, you can use as many sex props as you need, however, you will probably already have a vibrator at home, so why not use it? You can switch from vibrator to penis and have two different sets of sensations, you can use your vibrator as a part of foreplay, or you can even use penis and a vibrator at the same time.
Once your partner penetrates from behind, hand him the vibrator and guide him where you wish to feel these vibrations on your body. It might feel really good on the clitoris, your nipple, your neck, or your thighs. It's up to you and your partner to discover which areas will only make the situation more steamy for the both of you!
Are you ready to learn more and unlock a more satisfying experience?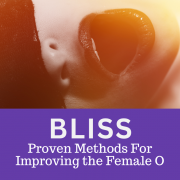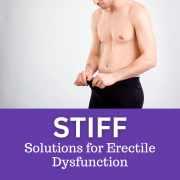 About Life Coaching and Therapy
Life Coaching and Therapy (LCAT) is a therapy and coaching practice that transforms our clients lives through our flexible. Multi-technique approach and pleasure-skills training provided by systematically-trained and licensed therapists!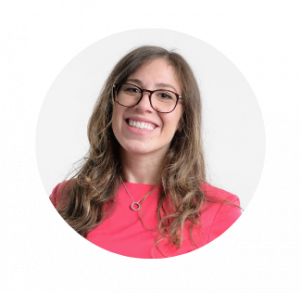 Get to know our founder and owner, Amanda Pasciucco, (a.k.a. The Sex Healer) PhD, Licensed Marriage and Family Therapist (LMFT), and an AASECT Certified Sex Therapist (CST) that has developed innovative therapy programs and therapy videos that get results.
Our team of compassionate, licensed therapists and certified sex therapists help all clients who visit us for a variety of personal, relationship, intimacy and sex problems.
LCAT provides on-site appointments, as well as video chat and text therapy programs.
Learn more about how LCAT can help improve your life at What We Do. 
https://lifecoachingandtherapy.com/wp-content/uploads/2022/02/pexels-ron-lach-7805212-scaled.jpg
1707
2560
Amanda Pasciucco
https://lifecoachingandtherapy.com/wp-content/uploads/2020/12/logo-purple-horizontal.gif
Amanda Pasciucco
2022-02-18 06:53:55
2023-08-31 04:02:41
Maximizing The Pleasure Of The Doggy Style Sex