How To Have An Anal Orgasm
How To Have An Anal Orgasm
If you've only ever seen an anal orgasm in a movie or in porn, you may think that the only way to have one is penetrative anal sex.
If anal sex is intimidating to you or you just don't like it, you'll be happy to know that there are many ways to have an anal orgasm!
First Thing's First: Keep It Clean!
Personal hygiene is always important, and feeling clean before getting dirty can help you focus on your anal orgasm. You don't want to be distracted because you're worrying about cleanliness!
It may surprise you, however your butt is likely as clean as the rest of your body, so be as clean as is comfortable for you and your partner.
A baby wipe is a fast way to refresh your anal area quickly, and you can keep an individually wrapped one in your pocket or purse.
Hair is a reality of being a mammal, and we all have different amounts of hair on our buttocks, cracks and around the anus. Unwanted hair can be (carefully) shaved, waxed or plucked, though it can take some manoeuvring  if you're taking the DIY route.
There's also a common misconception that if you are wanting to engage in anal play of any kind you need to avoid eating certain foods or use an enema. There is usually very little fecal matter in the rectum as it is usually stored in the colon. If you've have a bowel movement the day of sex, you're probably just fine. If you'd like, you can irrigate the rectum with a home enema kit. Again, it is up to you and your partner to decide what level of cleanliness you're both comfortable with.
If certain foods upset your stomach, simply try to avoid them if you anticipate any anal action.
Get Comfortable
Having any kind of orgasm, including an anal orgasm, requires a level of comfort and arousal. As you know, that can be easier said than done, especially if you're going into new territory!
Despite what porn might make you believe, anal orgasms can happen through gentle, sensual stimulation as well as from more aggressive penetration- it is all about personal preference and learning what you like. This means communication before the fact about no-go zones, and continuous
So…How Do I Have An Anal Orgasm?!
Half the battle of achieving an anal orgasm is the willingness to experiment and find out what you like! There are so many different ways to play with the anal area, so read ahead and see what might be appealing to you and your sexual partner or partners.
External vs Internal Stimulation…or Both!
People achieve any kind of orgasm differently, and having an anal orgasm is no exception. There are so many options available for your level of comfort and what you find pleasurable. You may find that you have an anal orgasm through penetration, or maybe you require purely external stimulation. Maybe you need both. Try some things out and have some fun!
Non-Penetrative Options
You don't have to have any penetration at all to potentially enjoy an anal orgasm. You can achieve orgasm with these activities:
 

Rimming:

Basically, oral sex for your ass. Your partner can lick you as gently or firmly as you desire, or even stick their tongue into your anus to stimulate those sensitive nerve endings. Just make sure the area is clean to their level of comfort, and that they do not perform oral on your genitals or kiss afterwards without using antibacterial mouthwash first.

 

Toys

: vibrating toys are a LOT of fun and a great way to ease into anal stimulation if both parties are feeling uncertain. A simple bullet vibe will work ONLY if you don't use it for penetration. If you think you might be open to having the toy go in, even a little bit, find a toy with a flared base. Riding crops and feathers can be used to tease the area or for spankings without venturing directly to the anus, rather focusing on the buttocks.
Penetrative Options
Did you know people with vaginas have A-spots? And you can stimulate the G-spot anally? It's true! Ever heard of the P-spot? That P stands for prostate, and people assigned male at birth have them. All of these specific spots can be stimulated through penetration with toys, fingers, or anything you want to put in there.
Remember, if you are engaging in penetrative anal play, you need to try and relax the sphincter of your anus. So the experience is more enjoyable. Lots of foreplay, lots of lube, and lots of communication!
P-spot
 

Known medically as the

prostate

 

People assigned male at birth have a prostate

 

Located 2 inches into the rectum,

on the front wall

 

The prostate will feel like a small, firm bulb.

It will feel distinctly different than the rest of the area.

 

BONUS

: you can actually

stimulate the prostate indirectly

by stimulating the

perineum,

or the taint.

 

Make sure you

use toys with a flared base

to avoid losing them inside the rectum.

 

Always wash your hands after anal play

before touching other genitals or your face/eyes/mouth.
A-spot
 

The

anterior fornix or a-spot is 5-6 inches deep into the vagina.

 

Feels similar to the G-

spot to the touch but deeper

 

People assigned female at birth have an anterior fornix

 

The A-spot can be stimulated from penetrating the rectum

 

BONUS:

The g-spot can be stimulated from the rectum, too! Think of it like finding the "back" side of the g-spot; similar location an inch or so inside, just stimulating it from the other side.
Toys
 

Butt plugs:

You can purchase these in varying gauges so you can "train" yourself to accommodate larger penetrating objects. Use some lube designed for anal play, and enjoy the feeling of just having something

in

there. It can be a way to feel out the sensation of something in the area without any bells and whistles or movement. Though a vibrating plug can be a real treat for all parties involved!

 

Double pronged dildos:

For folks with vaginas, a double pronged dildo or vibrator can be a fun way to explore double penetration, stimulating your vagina and rectum simultaneously. Many people find this incredibly pleasurable, and it is likely because of stimulating the A-spot and G-spot from both sides. As always, use lots of lube!
If Its Not Happening…
Not everyone can enjoy an anal orgasm, no matter how comfortable they are. Remember, we are not robots: it isn't as simple as pressing the right button to get an anal orgasm. Or any orgasm! Even if you don't achieve a full anal orgasm, anal play can be a fun and pleasurable activity to throw into your sex life for some variety and adventure.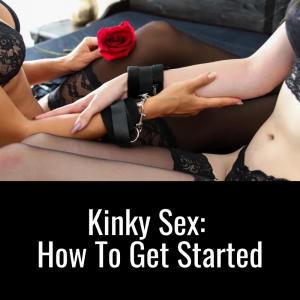 About Life Coaching and Therapy
Life Coaching and Therapy (LCAT) is a therapy and coaching practice that transforms our clients lives through our flexible. Multi-technique approach and pleasure-skills training provided by systematically-trained and licensed therapists!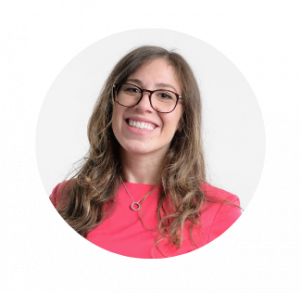 Get to know our founder and owner, Amanda Pasciucco, (a.k.a. The Sex Healer) PhD, Licensed Marriage and Family Therapist (LMFT), and an AASECT Certified Sex Therapist (CST) that has developed innovative therapy programs and therapy videos that get results.
Our team of compassionate, licensed therapists and certified sex therapists help all clients who visit us for a variety of personal, relationship, intimacy and sex problems.
LCAT provides on-site appointments, as well as video chat and text therapy programs.
Learn more about how LCAT can help improve your life at What We Do. 
https://lifecoachingandtherapy.com/wp-content/uploads/2020/11/pexels-roberto-hund-5317730-scaled.jpg
1707
2560
Amanda Pasciucco
https://lifecoachingandtherapy.com/wp-content/uploads/2020/12/logo-purple-horizontal.gif
Amanda Pasciucco
2020-11-16 07:03:31
2023-08-28 12:11:51
How To Have An Anal Orgasm