Daddy Kink: Explore Everything Behind It
Daddy Kink: Explore Everything Behind It
What does it mean if a person has a daddy kink? Well, if you're no stranger to juicy games that happen in the sheets, you've probably already heard of this term. Daddy kink implies you get excited from calling your partner 'daddy' and building your sex fantasies around it. As one of the kinks we barely talk about, it's time to see what daddy kink is and how you can enjoy it without the feeling of guilt or embarrassment. 
What's the Fuss With Daddy Kink?
Sex used to be a big taboo in the past and now, we're all opening up a bit more and discussing our sexuality with our partners and friends. However, you don't feel the same about all topics in the sex talks you're having with your close ones, right? Talking about the way you get excited when calling your partner 'daddy' is one of these topics. 
As many will interpret this desire as a sign you have a problem in a relationship with your father, you'll hold this as your biggest secret and share it only with your partner. There are even relationships where one partner is ashamed sharing this kink with the other as they think they will be judged, laughed at or they will harm their relationship. 
Daddy kink is just like any other kinks a person might have. Your sexuality is a place where there should only be acceptance and curiosity. Yet, before sharing it with others, it's inevitable that you have accepted that this kink turns you on and that there's nothing wrong with it. 
Daddy Kink Sex
Although the majority of sex games will begin before the actual act of intercourse, let's take a look at what's different in bed if you decide to practice your daddy kink. This type of spanking, name-calling and sometimes degrading domination would mean that a person calls their partner 'daddy' and they play the role of his baby. Putting the power into the hands of the partner, the person is submissive during the sexual act, and sometimes before and after it.
One of the common practices of the daddy kink sex would be the reward-punishment system. As your 'daddy', your partner has the right to reward or punish you, depending on how well you behave. So, he might ask you to be 'good' and kneel in front of him without saying a word, and if you perform well, he will reward you. 
On the other hand, if he feels like you've been 'bad ' during the day or the sex game, he might punish you. There are no limits when it comes to rewards and punishments. You can have a system in place with your partner or you can let him surprise you with his ideas. 
Your Man as a Daddy
When talking about daddy kink, we'll usually cover the woman's perspective on it. As much as women are the ones who will develop this type of kink, a man's perspective is nothing less interesting. It's not uncommon for a man to be turned on by his partner calling him daddy. 
A man who wants you to call him 'daddy' enjoys the power he has in order to bring sensational pleasure to both of you. He will think of the games, his own reward-punishment system and other details he'd like to try out with you. If you're both determined to make the most of daddy kink, you'll be in for more fun in the sheets and probably, outside of them as well.
Each Game Needs Two
Unfortunately, unlike many other sex kinks and games, this scenario has two roles to fill. There cannot be a baby without the daddy, and there cannot be a daddy without the baby. Even if you're in a relationship, what happens if your partner is not into the daddy kink as much as you are? Understanding and accepting a concept like this can require some time. Maybe your partner is not so open to accepting a daddy kink idea at first instance, yet this might change with time.
Always communicate that this has nothing to do with your actual dad. It's just a sex game, the same way you might ask to be a teacher and your partner your student. That doesn't mean you want to become a teacher, it simply means you enjoy these roles and the power play it represents.
For those who are still not sure whether they like daddy kink or not, there are light versions of it as well. For example, you can just start with the name-calling, and the male partner can have more power in sex, such as being on top or asking for a blow job. 
Daddy Kink Ideas
There's plenty of things you and your partner might come up with when it comes to letting your daddy kink shine. For those who are willing to explore it and don't know how to start, here's a list of ideas for daddy kink games. They are organized from the light to hardcore ones. 
During the foreplay, start calling each other 'daddy' and 'baby girl/baby boy'. 

Before the penetration, he can decide which is the right moment and the position to penetrate.

He can tie your hands and/or blindfold your eyes during intercourse. In this case, he is the one making all the moves in bed and deciding when the game ends.

The baby can seduce the 'daddy' with their innocent, childish behavior which then leads to sex.

The man can use its 'daddy' power to dominate his partner into doing what he wants before, during and after sex.
Whatever you choose, thinking of it as something you're currently exploring. You might like some of these things and you might reject others. It all depends on your and your partner's preferences. As long as you're both communicating about your desires, you will enjoy your daddy kink sex!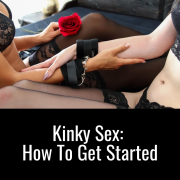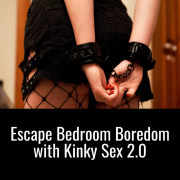 About Life Coaching and Therapy
Life Coaching and Therapy (LCAT) is a therapy and coaching practice that transforms our clients lives through our flexible. Multi-technique approach and pleasure-skills training provided by systematically-trained and licensed therapists!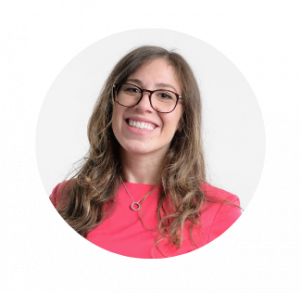 Get to know our founder and owner, Amanda Pasciucco, (a.k.a. The Sex Healer) PhD, Licensed Marriage and Family Therapist (LMFT), and an AASECT Certified Sex Therapist (CST) that has developed innovative therapy programs and therapy videos that get results.
Our team of compassionate, licensed therapists and certified sex therapists help all clients who visit us for a variety of personal, relationship, intimacy and sex problems.
LCAT provides on-site appointments, as well as video chat and text therapy programs.
Learn more about how LCAT can help improve your life at What We Do. 
https://lifecoachingandtherapy.com/wp-content/uploads/2021/10/pexels-elina-fairytale-4008831-scaled.jpg
1707
2560
Amanda Pasciucco
https://lifecoachingandtherapy.com/wp-content/uploads/2020/12/logo-purple-horizontal.gif
Amanda Pasciucco
2021-10-15 07:01:21
2023-08-28 12:38:04
Daddy Kink: Explore Everything Behind It