National Kink Month: Learn About BDSM & Kink Lifestyle
National Kink Month: Learn About BDSM & Kink Lifestyle
Did you know that in October we're celebrating National Kink Month. A day for all kinksters and BDSM lovers out there? You might be a kink expert or someone who is only exploring what it entails. So it's a great moment to learn more about kink, BDSM, and everything else such a lifestyle involves. 
The goal of this article is to inform, educate, and inspire those who are looking to learn more about kink or simply wish to celebrate National Kink Month and remind themselves of what's important to them. 
So, let's dive into it right away, shall we? 
What is a Kink Lifestyle? 
If you're to compare a person with a kink lifestyle to a one without it, the obvious difference between them would be the engagement in kinky activities. These activities might be performed in the bedroom, outside the house, at a party, or anywhere else, and they would need to be present in one's life in order to say this person leads a kink lifestyle. 
Also, how are you integrating your kink into your life in general? Do you know some places in your city where people with similar interests gather and just hang out? Are you a member on forums or platforms where other kinksters share their experiences and look for friends and partners? Don't worry because even without it, you would still be considered a person with a kink lifestyle, however, you'd probably be the only one knowing it. 
When someone has a certain interest, whether the nature of that interest is sexual or not. It's very common that they wish to connect with people who share that interest and feel like a part of the community.
How to Live Your Best Kink Life?
No matter if you're new to the kink lifestyle or not, you will probably be focused on making the most of it and finding ways to always feel happy and positive with your kinky side. Depending on your preferences, your life as a kinky person can be very different from someone else's. If you're still thinking about your kink personality and not sure what your options are, here is a list that might help you with it:
Explore kink culture by reading articles and books, watching movies, and listening to music.

You can start exploring dominance/submission in the bedroom, and also when you're out with your partner.

You can sign up on BDSM or kink forums and dating apps to meet other kinksters. 

Visit events where people with kink interests also go, e.g. concerts, theater, festivals, etc.

You can work on integrating kink long-term into your life and applying kink philosophies and beliefs into other areas as well.
How Can I Become a Kinkster?
If you're not already, the only reason why you're reading this is that you want to become a part of the kink community. So, how can you start living a kink lifestyle? The best way to do it is by talking to people you're interested in and sharing your kink side with them. They might also be open to exploring their kinkiness, so you can both immerse yourself into the exciting world of BDSM. 
You can even come up with a plan and goals as a couple or you can do it just for yourself. Write a list of specific things you wish to explore. It can be anything, sex positions, games, outfits, role-playing, etc. 
Once you start practicing BDSM or kinky sex, make sure you do regular check-ins with your sex partner as it's important to see are you still both enjoying it and if something needs to be addressed. Also, try to talk about your kink side with at least one friend. It's nice to be able to share what excites you with supportive friends who don't have to be interested in that type of lifestyle at all. 
Kinky Sex 
 BDSM is not the same as kinky sex. In reality, it's just one of the categories that you can explore. Besides BDSM, there is also fantasy role-playing, fetishes, voyeurism or exhibitionism, and group sex. You can try out all of these kinky sex categories to see which of them you prefer and which of them you don't want to practice under any circumstances. 
When it comes to kinky sex, the most essential part about it is consent. Make sure you always give and ask for consent when you're practicing it. As much as communication is vital to healthy sexual relationships, the lack of it when exploring dominant/submissive roles or causing pain to each other might seriously harm the relationship.
Use safe words to avoid confusion and discomfort. As this type of sex might involve restraints or resistance, using safe words can help you communicate better in bed. The most common safe words are 'red' for 'stop' and 'green' for 'go'. Of course, each person can choose their own safe words as long as they share them with their partner before having sex.
Another important element in kinky sex is pain. The pain in kinky sex should bring you pleasure and you should enjoy it completely. If it's making you feel too uncomfortable, scared, or hurt, stop immediately. Thinking about the pain and experiencing it are often two very different things. So if you suggested something you are regretting now, make sure you're using your safe word. 
The Bottom Line
There are many ways to dive deeper into your kink side. Whatever you do, just don't ignore it! There are no right or wrong choices, and the best way to think about it is as a learning process and experimenting with something new. If you only want your kink to come alive in the bedroom, that's fine. If you want it to be active 0-24, that's also fine. Whatever makes you happy and satisfied is the best choice for you!
Additional Help Available with LCAT's Sex Therapy Video:
Kinky Sex: How to Get Started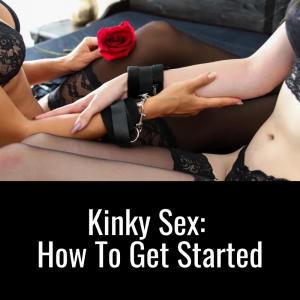 Kinky Sex 2.0: Escape Boredom in the Bedroom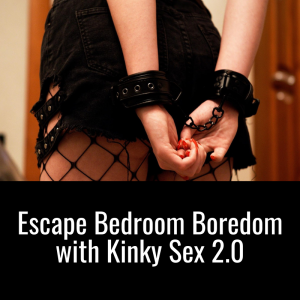 Life Coaching and Therapy
(LCAT) is a relationship coaching and sex therapy practice that transforms our clients lives through our flexible, multi-technique approach and pleasure-skills training provided by systemically-trained and licensed therapists!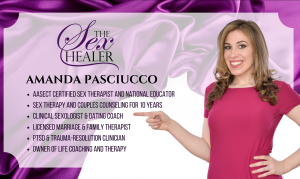 Our team of compassionate, licensed therapists and certified sex therapists help Millennials and Baby Boomers alike who visit us for a variety of relationship, intimacy and sex problems. 
LCAT provides on-site appointments, as well as video chat and text therapy programs. 
Learn more about how LCAT can help improve your life at What We Do. 
https://lifecoachingandtherapy.com/wp-content/uploads/2021/09/pexels-dainis-graveris-5219075-scaled.jpg
1707
2560
Amanda Pasciucco
https://lifecoachingandtherapy.com/wp-content/uploads/2020/12/logo-purple-horizontal.gif
Amanda Pasciucco
2021-10-01 09:04:00
2021-10-01 09:04:00
National Kink Month: Learn About BDSM & Kink Lifestyle