Sex With Wife: No More Taboos in the Bedroom
Sex With Wife: No More Taboos in the Bedroom
If you're married, a topic like sex with wife is something that will always catch your attention, right? There are plenty of reasons why sex in marriage is always an interesting topic, even for those who are still not married. Nobody can deny that sex is one of the crucial aspects of each relationship. So, if you and your wife have ever had issues in the bedroom, you know how frustrating it can be to discuss these issues and find quality solutions.
Marriage takes a lot of effort, and sex comes as a result of that effort. What changed from that era when you two were having a lot of sex? Are there any things you are missing during the intercourse? Is your career, health or maybe the relationship between you two affecting your or your wife's sexual appetite? 
If any of these questions seem relevant to you, here is everything you'd like to know about sex with your wife, yet haven't had the time or courage to explore it deeper. 
When does sex with wife change in marriage?
There is no precise moment when changes in your marriage start occurring, and the same is with your sexual life. Once married, some people will start to take many things for granted – eating breakfast together, cooking a new meal together, holding hands, cuddling in bed, and everything else that's considered a typical activity for passionate couples.
The issues occur when routine kicks in, and you put your other responsibilities above your marriage and don't make time for each other. And, that's where the problem lies – intimacy. When you meet a new person, by talking to her, cuddling with her and, of course, having sex with her, you are both being intimate. 
Once people feel they know each other well enough, they stop being curious about each other. Yet, intimacy has nothing to do with new things or people in our lives. You can be intimate with your wife when sharing a stressful event from work or talking about a discussion you had with a family member.
These moments create intimacy between spouses, and the more you create of them, the more you will feel that sexual desire. Luckily, even if you find yourself in this unpleasant situation where you don't know how to light a flame between the two of you, there are a few things you can do to improve things. 
What can I do to have more sex with my wife? 
If your wife is not interested to have sex with you when you propose it, there are several things you can do to change the situation. Start creating more time for the both of you which doesn't have to lead to sex. For example, you can take her out on a dinner date in the same restaurant where the first one took place. Or, you can suggest doing an activity you both have never done so far (bowling, bungee jumping, snorkeling, etc.). 
It might sound harsh, yet you need to create more room for your relationship in your wife's life. She is probably too tired of all the responsibilities and doesn't have enough energy after a long day to dedicate her quality time to you. So, although you might not be motivated to do the dishes or wash the clothes, if it's going to give her more time to be intimate with you, just do it. 
How to be more intimate with my wife?
You might think that you know all about each other, and even if that's the case, do you know what she did today or yesterday? Keep in mind that topics for marriage conversations shouldn't always involve daily activities and responsibilities. Talk about things that you miss, that you wish to do more with her, and ask her what she needs. These conversations are incredibly valuable and can improve the quality of your relationships.
You cannot expect to have more sex with your wife if other aspects of your marriage are failing. Clear the air first, and then the sexual desire will appear in both of you. There is no magic trick to bring the fire into the bedroom, yet it never appears when the couple has lost their intimacy.
Here are some ideas on what you can do to increase intimacy and have more sex with your wife:
Surprise her with a home cooked dinner. Light some candles, put on some nice music and turn off your devices. Make the night all about her.

Take her for a road trip to a charming city or village nearby. Use the drive to talk more about your relationship and tell her how you wish to use this day to make a beautiful memory for both of you.

If she is having a stressful day, text her you'll do the house chores and that you already booked her a massage in her favorite spa saloon. 

If you're working on weekends, invite her friends to surprise her with a bottle of wine and a nice talk in your home.

Write her a letter. It can be about how you feel about her, what you wish for in your marriage or anything else that might bring you closer together.
It's quite simple actually! If your sexual desire hasn't changed and hers did, something else must have changed for her as well. Does she have more responsibilities at home now? Has she accepted a promotion that leads to more stress? Is she doing all those little things that make her happy? If the answer to any of these questions is 'no', think about how you can help her. 
Which things can harm your sexual life in marriage?
Even with the best intentions, one can easily harm their marital life. If your wife said she is not interested, don't push her. Rather, try to find out what makes her uninterested in having sex with you at that moment. Maybe the timing is not right as she feels tired, in pain or stressed out.
Also, don't turn sex conversations into a taboo in your marriage. When you both have a moment, talk about what sex represents for you and what needs to change in order to be more sexually intimate with each other. The more you understand each other, the easier it will be to restore that connection.
How can you expect her to understand you need more sex or want to change a few things if you are unable to understand her first? Talk first, and once you really have more understanding of the situation you are both in, it will be easier to act.
Maybe you will need to plan to spend more time together during the week, send kids to their grandparents for the weekend, or travel somewhere to enjoy that good sex you used to have. And, don't think of these ideas as a solution. You will not always be able to escape the city, or spend endless hours together on days you're both working. Instead, think of it as a fresh start of a marriage you will both nurture by being more intimate daily.
Lastly, don't isolate sex from intimacy, think of it as an entire package. The more you both are attentive to each other, that intimacy will spread around other aspects of your lives, including sexual. In the end, what's better than having sex with the person you have chosen for a lifetime?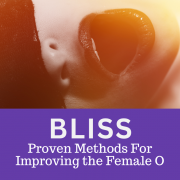 About Life Coaching and Therapy
Life Coaching and Therapy (LCAT) is a therapy and coaching practice that transforms our clients lives through our flexible. Multi-technique approach and pleasure-skills training provided by systematically-trained and licensed therapists!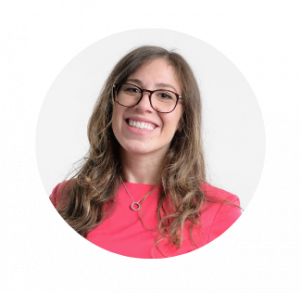 Get to know our founder and owner, Amanda Pasciucco, (a.k.a. The Sex Healer) PhD, Licensed Marriage and Family Therapist (LMFT), and an AASECT Certified Sex Therapist (CST) that has developed innovative therapy programs and therapy videos that get results.
Our team of compassionate, licensed therapists and certified sex therapists help all clients who visit us for a variety of personal, relationship, intimacy and sex problems.
LCAT provides on-site appointments, as well as video chat and text therapy programs.
Learn more about how LCAT can help improve your life at What We Do. 
https://lifecoachingandtherapy.com/wp-content/uploads/2021/10/pexels-shvets-production-7191862-scaled.jpg
1707
2560
Amanda Pasciucco
https://lifecoachingandtherapy.com/wp-content/uploads/2020/12/logo-purple-horizontal.gif
Amanda Pasciucco
2021-10-04 08:05:29
2023-08-25 11:21:54
Sex With Wife: No More Taboos in the Bedroom