New Year Resolution: 5 Questions For Couples to Consider as we End 2020
New Years Resolution time as the year comes to an end, we offer 5 questions that couples should consider before ending the year.
What did we ACCOMPLISH in the relationship in 2020?
WHAT did I ACCOMPLISH in 2020?
What did we WANT to accomplish in the relationship but didn't in 2020?
What did I WANT to accomplish but didn't in 2020?
THE NEW VISION: What do you want to be celebrating by the end of 2021?
These questions are brought to you by Francesca Gentille, and I see them as highly valuable for couples ending one year and beginning another.
Not everyone enjoys New Year Resolutions; however, this is something you can do together.
What Did We Accomplish in The Relationship in 2020?
As couples, you should reflect on how you've spent your year so far. It helps you to discover ways of making your relationship better and being a better version of yourself.
It will help if you ask yourselves questions about what you've accomplished so far as couples in 2020. Doing this will help you plan and have a better 2021.
Asking yourself if you're becoming the kind of partner you want to be to your partner will help you know if you've accomplished all you wanted to in the year.
You should ask yourself if you've provided your support and empathy to your partner and how much you've encouraged them throughout the year.
As a couple, working as an individual and then together can help you set the right path for your future and that of your partner.
You can discover what you've achieved for the year by ticking the boxes of the plans you both had for the year.
Did we achieve what we want in our career?
Did we get to develop ourselves as a couple?
Did we meet our financial goals for the year?
Did we enjoy our hobbies more than the previous year?
Has our spiritual life improved?
Did we care for our health the way we wanted?
These are some aspects where you both need to ask questions about your vision. Create more questions as they suit you, and write them down in a journal.
Knowing if you've accomplished your vision for the year will help you get a good head start for the next year.
What Did I Accomplish In 2020?
Before finding what you've accomplished in your relationship, you need to realize your accomplishments first. You need to find out if you've accomplished all you want in 2020 and discover ways of improving yourself in the coming year.
To know what you've accomplished as an individual, you must ask yourself some questions to see how you can improve in the coming year. You can start by writing down what you've accomplished in the year.
Write down the good things that you've experienced in your career, marriage, and family. Write down the list of things you failed to achieve for the year.
It will also help if you write down every unfavorable condition you found yourself in during the year. With this, you can know the next step of action on having a better 2021.
What Did We Want to Accomplish in the Relationship But Didn't in 2020?
When you write down the list of things you didn't accomplish in 2020, you may discover that you have accomplished a little in your relationship. As soon as you discover the things that you fail to accomplish in 2020, the next step is to find the means of achieving them in 2021.
The question you should keep asking yourselves is "What do we have to do to make this vision a reality." Having a vision is different from accomplishing it. Accomplishing a vision comes with some unfavorable tasks that may want you to quit. It may even be the reason you weren't able to accomplish it in 2020.
However, do not be discouraged or think that your vision is not right. Instead, accept the challenges that come with it. You can write down what you fail to accomplish in 2020 as a couple to find out where the problem is coming from. Do not be bothered or be negative about it in the coming year and always see the bigger picture.
What Did I Want to Accomplish But Didn't in 2020?
It's very normal to want to accomplish something but ended up not getting it throughout the year. Many factors could be responsible for this. So, do not flog yourself too hard. If you didn't accomplish what you ought to in 2020 and they are a vital part of your vision, let them be at the top list of what you want to achieve in 2021.
Begin to work on them as soon as possible and they'll be among your list of accomplishments for the year 2021.
The New Vision: What do You Want to Be Celebrating by The End of 2021?
You should know what you want and identify the things you have achieved and what you need to achieve by the end of 2021. When you have a vision, making it a reality will become easier.
Vision involves revising, recalling, and identifying your dream as a person and the one you also have with your partner. One way to discover your vision is by knowing what you want in your relationship and keeping to it, having a financial resolution ( buying a house, saving more, paying off your debts, e.t.c), and individual or personal resolution.
However, you may fail to realize your vision if you let some negative thinking and unhealthy behaviors take over your life. Some of these thinking include:
Feeling of guilt for wanting too much
Thinking that getting what you want is impossible
Believing that you'll fail before even starting the new year
Being too anxious when you think about your vision
The thought that your partner will not support your vision or even laugh at you.
And the list goes on, so we recommend a New Year Resolution strategy for you and those around you!
Your vision may seem challenging when you look at it. This is normal as long as they excite you, are meaningful, and the results make a difference in your life as an individual or a couple.
If you have any questions, or for clients hoping to take their intimate lives to the next level through personalized sessions on YOUR terms, learn more about our Text Therapy Program.
Life Coaching and Therapy (LCAT) is a relationship coaching and sex therapy practice that transforms our clients lives through our flexible, multi-technique approach and pleasure-skills training provided by systemically-trained and licensed therapists!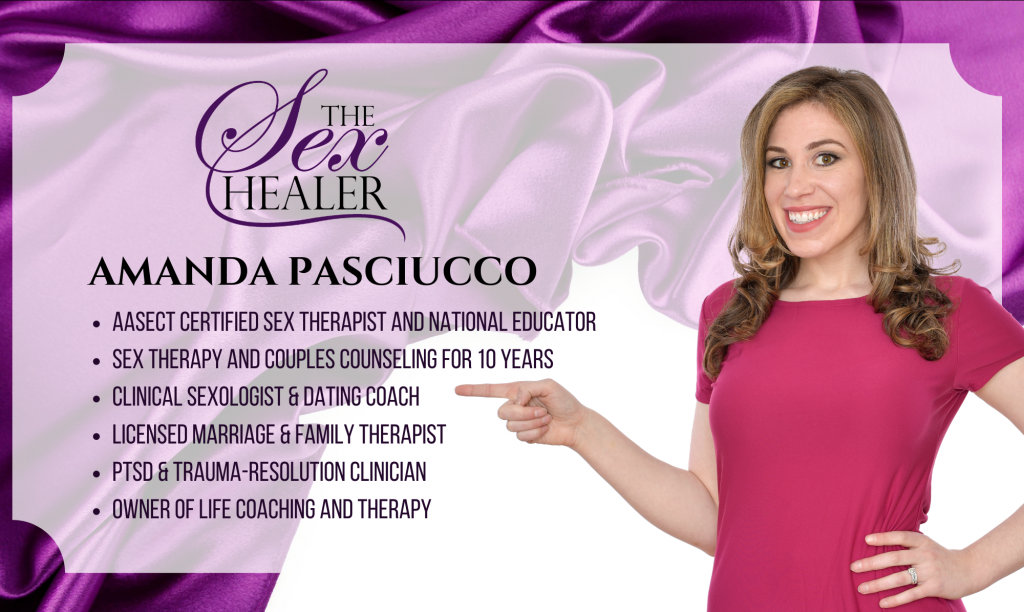 Our team of compassionate, licensed therapists and certified sex therapists help Millennials and Baby Boomers alike who visit us for a variety of relationship, intimacy and sex problems.
LCAT provides on-site appointments, as well as video chat and text therapy programs.
Learn more about how LCAT can help improve your life at What We Do.
https://lifecoachingandtherapy.com/wp-content/uploads/2020/12/logo-purple-horizontal.gif
0
0
Amanda Pasciucco
https://lifecoachingandtherapy.com/wp-content/uploads/2020/12/logo-purple-horizontal.gif
Amanda Pasciucco
2020-12-30 17:17:40
2021-02-18 17:19:51
New Year Resolution: 5 Questions For Couples to Consider as we End 2020