What Does a Female Orgasm Feel Like?
What Does a Female Orgasm Feel Like?
You might be surprised there isn't much information on "what does a female orgasm feel like" or "what impacts a female orgasm?" Today, we recognize that this field, led by predominantly male doctors and scientists, may be the reason we don't know more about women, female organization, and what it feels like. 
A female orgasm, which can happen through masturbation or sexual activity with one or more partners, can be extremely enjoyable, yet its potential for additional advantages is unknown to scientists. In this article, we examine the causes of female orgasms as well as what occurs during one, so you can better understand the female body.
Female Orgasm
When asked what does a female orgasm feel like, some women report a variety of answers. 
Women can experience orgasm through different sensory pathways, including stimulation of their breasts or other erogenous zones, clitoral stimulation, and vaginal stimulation, including the G-spot.
In addition to stimulating the genitalia, other methods can also cause orgasm. For example, when your nipples are stimulated, you might be able to experience an orgasm. 
Depending on what you're doing, you could experience one sort of orgasm consistently or a variety of them. Because you are a unique individual, your orgasms are undoubtedly one of the most personalized experiences you can have.
All the Benefits of a Female Orgasm
There is some proof that sexual connection provides particular health advantages, but none that is about orgasm leading to better skin, hair, or general wellness.
Female orgasms have not been determined to have any evolutionary advantages, nor have they been linked to better health. Yet orgasms are enjoyable, and enjoyment can have positive effects on its own. Sexual pleasure may enhance mood, reduce stress, strengthen immunity, and promote healthier relationships.
To get pregnant, women do not need to orgasm. Nonetheless, a small amount of research indicates that orgasms could increase fertility. For instance, a relatively small study examined if sperm retention improved following a female orgasm. 
The results supported this, yet more research with higher-quality designs is needed to demonstrate that the female body keeps sperm more effectively after an orgasm.
These are just some of the many benefits of female orgasm:
Boosts mood by releasing a flood of feel-good hormones into the bloodstream,

Helps you connect with your body,

Makes you understand what you like and what feels good,

Improves your romantic relationship,

Improves the quality of your sleep,

Strengthens your pelvic floor muscles,

Relieves pain.
Factors Affecting Female Orgasms
Many people struggle with orgasm, regardless of the quality of their relationship or their health. Traumas from the past, certain physical conditions, or poor mental health can make it harder for a person to orgasm or even enjoy sex. 
Orgasms are a physical and psychological reaction, and having them might be more challenging if you have several health issues. Some have trouble orgasming because of insufficient lubrication. This might occur when using hormonal birth control, while pregnant, after delivery, or as a result of menopause.
Vulvodynia, or inexplicable discomfort in the vagina or surrounding the vulva, can also affect women. Treatment of this and other illnesses may enhance sexual satisfaction. A frequent problem is an inability to orgasm, which can happen for several reasons. Some might not experience the appropriate level of excitement during sex, while others might have had trauma related to sex. Some could just lack interest.
In Conclusion
Orgasm is a complex psychological and biological event; not every woman will achieve and experience it in the same way. Some women need love to orgasm, but others don't. Female orgasms have only recently been scientifically studied. Some medical professionals may think the female orgasm doesn't matter.
This suggests that many find orgasm information unreliable. A skilled, compassionate doctor can help a person understand the orgasmic process and identify sexual fulfillment barriers. There's no right way to orgasm or perceive sex. Literally, follow your sensual bliss.
Are you ready to learn more and unlock a more satisfying experience?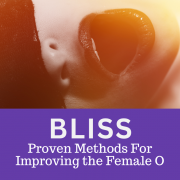 About Life Coaching and Therapy
Life Coaching and Therapy (LCAT) is a therapy and coaching practice that transforms our clients lives through our flexible. Multi-technique approach and pleasure-skills training provided by systematically-trained and licensed therapists!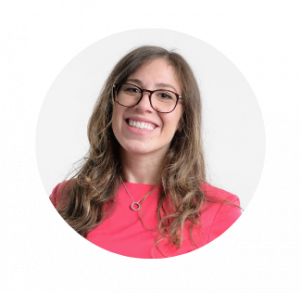 Get to know our founder and owner, Amanda Pasciucco, (a.k.a. The Sex Healer) PhD, Licensed Marriage and Family Therapist (LMFT), and an AASECT Certified Sex Therapist (CST) that has developed innovative therapy programs and therapy videos that get results.
Our team of compassionate, licensed therapists and certified sex therapists help all clients who visit us for a variety of personal, relationship, intimacy and sex problems.
LCAT provides on-site appointments, as well as video chat and text therapy programs.
Learn more about how LCAT can help improve your life at What We Do.
https://lifecoachingandtherapy.com/wp-content/uploads/2023/05/What-Does-a-Female-Orgasm-Feel-Like-scaled.jpg
1707
2560
Amanda Pasciucco
https://lifecoachingandtherapy.com/wp-content/uploads/2020/12/logo-purple-horizontal.gif
Amanda Pasciucco
2023-05-12 07:10:36
2023-08-22 10:44:47
What Does a Female Orgasm Feel Like?