Your Ultimate Guide To LGBTQ Mental Health
Your Ultimate Guide To LGBTQ Mental Health
LGBTQ mental health is something that needs more attention. Members of this community have been experiencing a range of mental health issues, from anxiety and self-harm to considering suicide. Both adolescents and adults are more likely to experience any of the mental issue symptoms than a person who is not a part of the LGBTQ community. 
Many alarming statistics on LGBTQ mental health have been published in the past few years, showing the urge to put a spotlight on this issue. Learning where and how to find adequate mental health services is crucial. Also, educating yourself about common issues and conditions, risk factors, symptoms, and everything else related to mental health can help anyone experiencing these issues. 
Common LGBTQ Mental Health Issues
There are several mental health issues the LGBTQ community needs to be aware of. Unfortunately, most of these issues stem from the discrimination and oppression LGBTQ people will experience throughout their lives. It is essential to distinguish that we are not talking here about mental health disorders, rather about mental health struggles a member of this community might face. 
It's not uncommon for a person within the LGBTQIA2+ community to experience fear or shame that adds to their existing struggle with mental health. Other common LGBTQIA2+ mental health issues include:
Depression or depressive symptoms,

Anxiety,

Having suicidal thoughts or attempts.
Being more aware of these mental health issues helps the entire society to have a better idea of how to help and where to find adequate help a person needs. 
LGBTQ Mental Health Risk Factors 
Numerous risk factors can potentially affect those in the LGBTQ community. Psychologists agree that LGBTQ individuals are at higher risk of experiencing depression, anxiety, substance use disorder, unemployment, homelessness, and suicidality. Besides the coming out process, many other difficult situations can cause additional stress for a young person. 
Mental health outcomes for LGBTQ are poorer than for the heterosexual community. There is also always a chance of issues of bias in discrimination when in therapy. That is why finding an LGBTQ therapist who can offer valuable guidance, reassurance, and advice to help individuals navigate these situations without triggering anxiety is important.
Coming Out
Undoubtedly, there is an increase in social acceptance for the LGBTQ community, yet coming out is not a pleasant experience for most members. Those who live in unsupportive environments fear their social experiences after coming out contribute to negative mental health consequences. 
Trauma from Discrimination
Many LGBTQ young adults experience some form of discrimination during their life, whether homophobia, transphobia, LGBTQ bullying, or something else. These all discrimination types can contribute to identity-based shame, which causes trauma in LGBTQ individuals. They will experience feeling labeled, denied opportunities, verbal, mental, or physical abuse, etc. Sometimes, this trauma leads to post-traumatic stress disorder (PTSD).
Rejection
Fearing rejection or being rejected after coming out is a painful experience. When fearing rejection or being rejected by a family member or a close friend, the impact of it can be traumatic and very difficult to heal from. There are many benefits from talking to an LGBTQ therapist who can help set boundaries and protect yourself from this fear or unpleasant experience. 
Homelessness
Although not so much talked about, there is a much higher chance to become homeless in a lifetime if you are an LGBTQ individual. Several struggles an LGBTQ person will face are contributing to this, such as family rejection, discrimination at work/school or home, and an increased chance of abuse. When a person is left alone or needs to protect themselves from their family or friends because of lack of acceptance, they are faced with complex life challenges that might result in homelessness. 
Substance Use or Abuse
Members of the LGBTQ community are more likely to use or abuse substances. As an LGBTQ adolescent or young adult might feel anxiety about their identity and how others will accept them, they are more likely to consider substance use than those identifying themselves as heterosexual. Oftentimes, a person with this experience will benefit from group or individual therapy to learn how to manage addiction, unravel the pain that might be under it, and learn healthier coping techniques. 
Why LGBTQ Therapy?
Inadequate mental health care is common for the LGBTQ community. The issue derives from the fact that many therapists will address their patient's sexual orientation or gender identity along with the mental health issue and combine them into one large issue. Generalizing might prevent therapists from providing adequate mental health as not all LGBTQ patients have the same personality, issues, and coping mechanisms. 
An LGBTQ therapist will treat the individual by focusing on the particular challenges they are facing. Conditions they have experienced, and suggest a therapy based on that. For any therapy to be efficient, it needs to be based on the individual's needs and goals.
Not to mention that other relevant factors like economic status, race, and various identity factors might have a strong impact on the type of care someone might receive. With therapy being incredibly beneficial. It is important to address these issues to ensure everyone finds the mental health care they need. 
In Final Words
Although there is much more acceptance in society. There is still much work to be done to make everyone in the LGBTQ community feel equally included. If you're experiencing one of the symptoms or feelings we've mentioned in this article or know someone who does. We suggest searching for an LGBTQ therapist nearby. 
An LGBTQIA2+ therapist helps LGBTQIA2+ individuals share their experiences, talk about feelings and fears. And learn techniques that help them enjoy their life without anxiety, depression. Or any of the mentioned mental health issues.
Another beneficial way for an LGBTQIA2+ person experiencing mental health issues is to talk openly about how they feel. And what they need from the people around them. Whether this article is for you, a friend. Or a family member, conversation with those you care about is the first step to accepting yourself. And sharing an authentic version of yourself with those who matter to you.
Check Out All Our Additional Therapy Video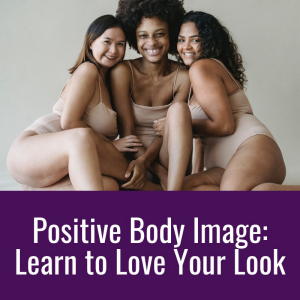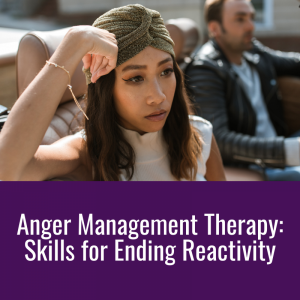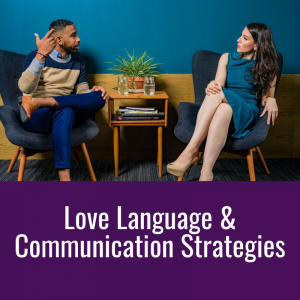 About Life Coaching and Therapy
Life Coaching and Therapy (LCAT) is a therapy and coaching practice that transforms our clients lives through our flexible. Multi-technique approach and pleasure-skills training provided by systematically-trained and licensed therapists!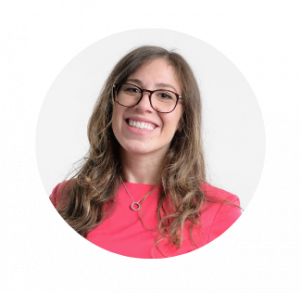 Get to know our founder and owner, Amanda Pasciucco, (a.k.a. The Sex Healer) a Licensed Marriage and Family Therapist (LMFT). And an AASECT Certified Sex Therapist (CST) that has developed innovative therapy programs and therapy videos that get results.
Our team of compassionate, licensed therapists and certified sex therapists help all clients who visit us for a variety of personal, relationship, intimacy and sex problems.
LCAT provides on-site appointments, as well as video chat and text therapy programs.
Learn more about how LCAT can help improve your life at What We Do. 
https://lifecoachingandtherapy.com/wp-content/uploads/2022/05/pexels-slaytina-2725458-scaled.jpg
1707
2560
Amanda Pasciucco
https://lifecoachingandtherapy.com/wp-content/uploads/2020/12/logo-purple-horizontal.gif
Amanda Pasciucco
2022-05-16 08:02:44
2022-07-18 11:48:46
Your Ultimate Guide To LGBTQ Mental Health