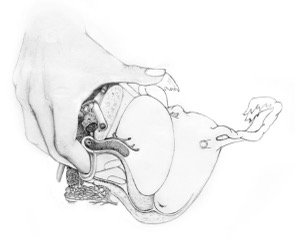 Female Orgasm: Seven Areas of Pleasure
Female Orgasm: Seven Areas of Pleasure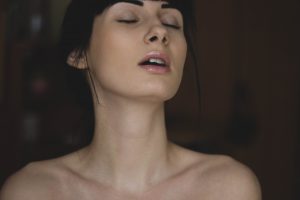 There are many areas of female orgasm, and each are delicious ways of experiencing pleasure.
Today we are speaking to those who have vulvas, not just those who identify as females, because all are welcome here!
An orgasm is the body's response to receiving sexual stimulation from intimate encounters, caresses or intercourse.
For all people. blood accumulates in the genital area during the sexual stimulation process, and it is released when the bodily function of orgasm occurs.
Orgasms are accompanied by a series of sensations that often produce intense pleasure and feelings of sexual satisfaction, adrenaline, oxytocin, and other feel good hormones! 
If I didn't mention the power of the brain and imagination in orgasm, I would be doing us all a disservice. Meaning, you have to be turned on in your mind. So, psychosexual therapy exercises may help if this doesn't make any sense to you!
After you get warmed up, come join us in the seven areas of female orgasms! 
1. Sex for One or More! Clitoral Pleasure in Female Orgasm
This is the most favored area to achieve female orgasm thanks to 8,000 nerve endings. The clitoris is designed to give pleasure and 80% of women report needing direct stimulation of the clitoral glands to have an orgasm.
The sensation is often localized, sharp, powerful, and quick in duration.
Rubbing, oral sex, the use of sex toys or certain postures that favor the friction of the pubis are ways to trigger clitoris stimulation.
2. Entering the Vagina
The walls of the vagina have thousands of nerves that require a patient stimulation rhythm to achieve orgasm. The thing is that the vagina doesn't have the same amount of pleasure that comes from the areas where the clitoris is involved. Meaning, this is likely due to minimize pain. 
3. Cervical Pleasure
This type of orgasm takes its name from the cervix, which is the female reproductive organ that connects with the uterus. The cervix is three centimeters long and 2.5 centimeters in diameter. First, understand where your cervix is located. Then, instruct your partner to massage it with strokes. Consider "doggy style" sex position, because penetration is deep.
4. A-Spot Pleasure
The A-spot orgasm is found in the vagina and creates more intense female orgasms – even multiples! The A spot or Anterior Fornix Erogenous (AFE) zone, was reported to be found in the 90's by Malaysian doctor, Chua Chee Ann.
It is located above the G spot about 7.5 centimeters from the entrance of the vagina, and on the anterior side, near the cervix.
If you want to explore finding it, sexual positions with penetration from behind, or the missionary position of the jackhammer will help! 
5. The Famous G-Spot
Try the following to find your G spot:
Insert a finger into the vagina.

Feel for the front wall (the side where the navel is located).

Move your finger around until you find a spot that feels different when you press or rub it.

If you feel the urge to urinate, do not be concerned – this is normal and it's a good sign.
The most unique aspect of a G spot orgasm is that it can be accompanied by female ejaculation, which is completely normal.
The urethra releases the ejaculation fluid, and it contains prostatic acid phosphatase (PAP)! 
6. The "U-Spot"
The U spot is located at the entrance to the urethra (located just above the vaginal orifice in the middle of the lips).
Many women enjoy a gentle stimulation in this area with fingers and tongue. 
7. Full-Body Orgasms
Full-body orgasms occur when a female orgasms throughout her entire body. We recommend full-body orgasms as often as possible! Especially during the same sexual session.
This type of pleasure happens the more you love and the more you know your body!  If you need tips on how to experience sexual nirvana, we can help! 
The skin is a great source of pleasure – for everyone. The mind as well! 
Explore by yourself or with your partner, and the greater your chances will become of achieving pleasure from multiple areas!
Are you ready to learn more and unlock a more satisfying experience?
Get your copy of Bliss: Proven Solutions for Improving the Female O
Get Bliss: Proven Methods for Improving Female O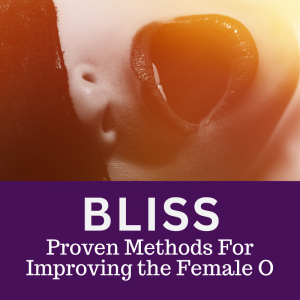 About Life Coaching and Therapy
Life Coaching and Therapy (LCAT) is a therapy and coaching practice that transforms our clients lives through our flexible. Multi-technique approach and pleasure-skills training provided by systematically-trained and licensed therapists!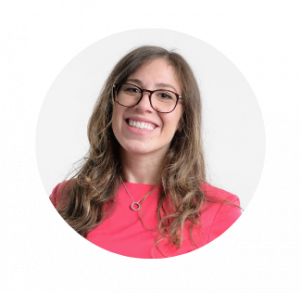 Get to know our founder and owner, Amanda Pasciucco, (a.k.a. The Sex Healer) a Licensed Marriage and Family Therapist (LMFT). And an AASECT Certified Sex Therapist (CST) that has developed innovative therapy programs and therapy videos that get results.
Our team of compassionate, licensed therapists and certified sex therapists help all clients who visit us for a variety of personal, relationship, intimacy and sex problems.
LCAT provides on-site appointments, as well as video chat and text therapy programs.
Learn more about how LCAT can help improve your life at What We Do. 
https://lifecoachingandtherapy.com/wp-content/uploads/2019/05/Drawing3_urethralsponge.jpeg
240
295
Amanda Pasciucco
https://lifecoachingandtherapy.com/wp-content/uploads/2020/12/logo-purple-horizontal.gif
Amanda Pasciucco
2019-05-17 09:39:51
2023-03-11 13:05:35
Female Orgasm: Seven Areas of Pleasure