Why do Executives Need a DEI Consultant?
Organizations need a DEI consultant, because often times after DEI training, organizations are overwhelmed by big emotions leading to inaction. Often, the commitment fades, people get busy, and the staff doesn't quite "get it" all at the same level.  These are just some of the reasons why improvement never happens and DEI goals and objectives across the organization aren't realized.
Change takes time and requires a consistent focus on releasing old and negative patterns of thought so you can integrate new information and act on it. Change takes courageous leadership willing to navigate their organization through feelings of fear, doubt, anger, worry, and sadness that people may experience after DEI training.
Read our blog
on how a DEI coach can support organizational diversity, equity and inclusivity.

Life Coaching and Therapy (LCAT)
has a DEI Consultant that can help organizations committed to equity navigate this journey. Your DEI Consultant will work with individuals or small groups that really want to make a difference in order to:
Foster an inclusive environment
Help align staff with the company's core values
Integrate and act on new information
Understand the root causes of social, economic and racial injustices
Deal with conflicts
We recommend focusing on individuals or small groups that can be the catalyst for change. Our DEI consultant will discuss your goals and objectives and ensure we develop the appropriate coaching program for you.

By learning new skills and therapeutic tools your organization will transition from talking about diversity, equity and inclusion to embodying it with your employees, your local community and the industry in which you operate.
How Does a DEI Consultant Work?
Our methods help you put DEI into practice.
Deliberate practice, which includes setting aside private time to review a client's behavior and outcome feedback. Then, we develop plans for skills assessment and emotional intelligence strategies. This is based on repetition and successive refinement of individualized training activities.
Create mindful awareness of negative patterns of decisions that affect performance.
Track behaviors and identify the cause of the problem. This attention to detail and narrative helps break down decades of stuckness. It expands listening, understanding, and authentic expression.
Stop overthinking and magnifying negative thoughts and start engaging in techniques to have more self-awareness and emotional reasoning.
Change destructive thought patterns that have a negative influence on behavior, emotions and performance. Tools are provided that help you restructure back to a core sense of values.
Focus on learning skills and competencies that individuals choose themselves. What is the life and values they are trying to create? We utilize cognitive behavioral techniques and evidence-based practices of thought processing and emotional regulation. We also hold a meetings and one-on-one sessions with zero judgment.
We teach ways to appropriately manage anxiety, and grow confidence for the right mindset for success. Clients find a safe way to be vulnerable.
Communication skills for effective systems of dialogue, which encourages others to act, speak, and think differently.
Curiosity is about the quality of questions, which determines the quality of our lives. By asking EXCELLENT questions and making connections to your unconscious programming, we can help people transform their current predicaments into what they actually want. These questions help alter the way you look at things, thus encouraging new ways of thinking.
Learn the systemic approach to change, which is long-lasting, goal oriented, and effective. We establish instant safety, and provide body-and-mind based somatic practices while integrating a strong understanding of systems theory.
Manage conflict in a productive way that is compassionate and effective to break future patterns of stuckness.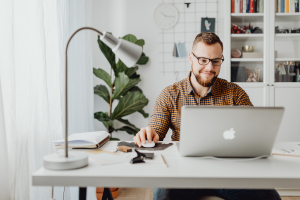 What to Expect?
One-on-one session (45 minutes) with your coach is held once a month via Zoom.
Zoom meetings will be recorded for you to reference later as needed.
An online chat is provided for texting with the coach privately.
Your coach will conduct text check ins throughout the month.
Homework to be completed in between sessions.
Program length varies based on the organization's and individuals' needs and results.

Complete the form below, and we'll be in touch to discuss your needs and see if we are a good fit.

Chastity Rodriguez, LMFT, MEd, EMP, PC, CME
Most people know the first letters after my name – LMFT, which mean I'm a licensed marriage and family therapist, and I earned my degree from Central Connecticut State University. The rest usually require some explaining. MEd means I earned a Master of Education. An EMP is an energy medicine practitioner, which is someone who has learned how to work with the energy present in all of us humans to optimize physical and mental health. A PC is a pastoral counselor, a mental health professional that provides psychological therapy and spiritual guidance to individuals who are experiencing mental distress or dysfunction because of religious beliefs. Certified mindful educators (CMEs), are trained to teach others how to use mindfulness in their daily life both professionally and personally.
Coaching Style
My education and experience enable me to be a skilled and compassionate listener and facilitator. I use humor, metaphors, myths, personal stories and deep, active listening to what is said and left unsaid. This helps me illuminate the forces keeping you and your organization from acting on new information in order to be the change you want to see in the world.
Testimonials
"Working with Chastity over the past half of a year has moved our team, our work, and our leadership to closer alignment with our nonprofit's mission and values more effectively than I could have imagined. Leading with humor, vulnerability, and honesty, Chas Rodriguez has made space for our individual team members and collective organizational strategy to evolve side-by-side in unexpected ways. She has helped us unearth unacknowledged barriers we bring to our work and reframing the process of learning and growing together toward an equitable future. Chastity's DEI consulting sessions deliver lessons and opportunities for shared practice, while one-on-one coaching helps individual team members root in their own journeys. Our team is able to feel the shifts on a molecular level as we re-design and deliver our nonprofit programming in alignment with insights from Chastity's coaching."

"​​Thank you for the workshop at Pierrepont today. I very much appreciated the way in which I felt you really wanted the best for everyone in the room. Your encouragement of growth for all was palpable. It felt like a kind of grounded optimism that I think anyone would benefit from."

"Never doubt that you are making a difference in our lives, never doubt that your self-deprecating humor is breaking down walls, stereotypes and prejudice."

"Thank you for coming to Choate and sharing your wisdom and compassion with us. And more importantly, you reminded me why I do what I do – to help your people envision and enact a world of mutual flourishing and care for all beings."

"Our staff has described you as someone with an incredible energy and an ability to help people center themselves. People have had a lot of really positive feedback about your ability to create and hold spaces for honest and vulnerable conversations that lead to transformation."

"In sessions with Chastity, I learn how to identify the key aspects of the dilemma and then she supports me in developing the skills to address them, all in one session. So grateful for her expertise and wisdom."
DEI Coaching Inquiry
"*" indicates required fields