MFT Intern Jobs: Getting Paid to Empower Clients
Life Coaching and Therapy (LCAT) offers paid MFT intern jobs to help students gain hands-on experience and develop your skills as a marriage and family therapist.
Our practice offers a unique and supportive environment for you to grow and develop as a therapist. You will be able to make a difference by empowering our clients to live their best lives.
About Us
LCAT is a private group practice in West Hartford, CT that specializes in sexuality, relationships, the body, and trauma. Our staff practices a wide range of techniques and includes AASECT certified sex therapists, and trauma therapists, who use both evidence-based practice as well as experiential techniques. Learn more about our team and LCAT founder/owner, Amanda Pasciucco, PhD, LMFT, CST.
We work with clients in Connecticut and around the country to help support healing, growth, and education in these areas both in person and virtually. Our mission is to help our clients transform their problems into pleasure in all aspects of their lives.
The clients we work with are often searching for support surrounding sex and intimacy issues, relationship difficulties, issues around identity, and childhood trauma. Our staff are trained in a variety of methods ranging from EMDR, DBT, CBT, Inner Aspects/IFS, narrative models, feminist models, PLISST, Gottman method, and many others.
LCAT welcomes individuals and couples of all identities, genders, races and ethnicities.
About Our Paid MFT Intern Jobs
We are looking for interns (marriage and family therapy, social work, and professional counseling) and team members who are sex-positive, body and identity affirming, and trauma informed.
Our unique environment, clientele and staff enables us to provide an internship program for those that desire being future couples, sex, and trauma therapists. Most internship placements at agencies do not offer the ability to focus on a desired specialization. Our goal is to hire our interns after internship completion and graduation.
Each intern is required to see 10 clients a week (scheduling 13 a week) and is compensated $20 per session.
Additionally, interns are required to have weekly one-on-one supervision with an assigned supervisor and bimonthly group supervision with our group director or one of LCAT's licensed professionals.
You will be trained on how to work with non violent communication, DBT, safety assessments, sexuality, kink, trauma, LGBTQIA+, and the BIPOC community.
Telehealth Therapy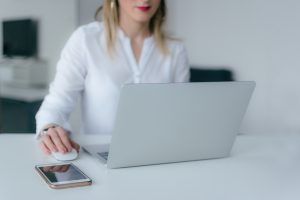 By offering telehealth therapy services, you will have the unique opportunity to reach a wider range of individuals and couples in need. As a result of the pandemic, the demand for virtual therapy services increased and has been supported by most health insurance providers. Our practice provides the opportunity for MFT (social workers, therapists, etc) interns to conduct telehealth sessions. Having recorded sessions is also very beneficial for training. This can provide you with valuable experience, and as you serve a broader range of clients you will expand your skills as a therapist.
 MFT Intern Jobs – Requirements
You have completed your first-year master's program at a CT college/university
You will spend at least one day a week in the LCAT office
You will participate in a weekly one-on-one session with your supervisor – during the week
You will participate in a bimonthly, supervised group session – during the weekend
You will utilize HIPAA-compliant video meeting software (Zoom)
How to Apply
Do you have a desire to give back, use your skills to help others and make a positive impact on our clients' lives?
Are you interested in working in a supportive, collaborative, and meaningful work environment?
If the answer to these questions is yes, then please complete the form below and submit a written or video cover letter (video preferred).
In your cover letter, please include the following information:
Provide three words that describe your nature or character and support points for why you chose them.
Describe something you have done that you are proud of
Share any experiences or stories that motivated you to pursue a career as an MFT/therapist.
Describe how your skills, course work, experience and beliefs align with our mission "Transforming Problems into Pleasure."
Describe what your best year ever in general would look like.
Explain why you are a good fit for this internship and with Life Coaching and Therapy.
Please spread the word about our MFT intern jobs, and have interested interns apply below.
FAQs
What kind of support will I receive as an MFT intern?

You will receive support from our team of experienced therapists, as well as ongoing training and development opportunities.
One-on-one supervision is weekly.
Group supervision is bimonthly.
You will get all of your supervision hours needed to graduate.

What is the duration of the internship?

The duration of the internship will be determined during the interview and onboarding process.
Most internship periods are for 12 months at a minimum.

What is the pay for the internship?

Interns earn $20 per client session via telehealth, in office or no-show appointment.

Do you hire interns after the internship period has ended?

Our goal is to hire our interns upon internship completion and graduation.
What Our Interns Have to Say:
"LCAT has provided me with a multitude of resources and group opportunities to learn and be trained in modalities. Members are generous with their knowledge, insight, and even physical materials. There is a care and accountability among the group that I wish all therapeutic practices could emulate. All areas of the therapy team's health are considered and respected (down to details such as how my neurodivergence affects email writing). Staff meetings are filled with passion, understanding, and openness."
"Staff are treated with respect and kindness at LCAT. One of my favorite experiences is when we all gather for staff meetings, and I have the opportunity to spend some time with the other clinicians. It's very healing to be in an environment where I'm the intern and I'm the least experienced person in the room, yet I am still treated with respect and as an equal. Amanda is an incredible leader and she treats everyone with love and compassion."
801 Farmington Ave, Second Floor
West Hartford, CT 06119
Email: info@lcatllc.com