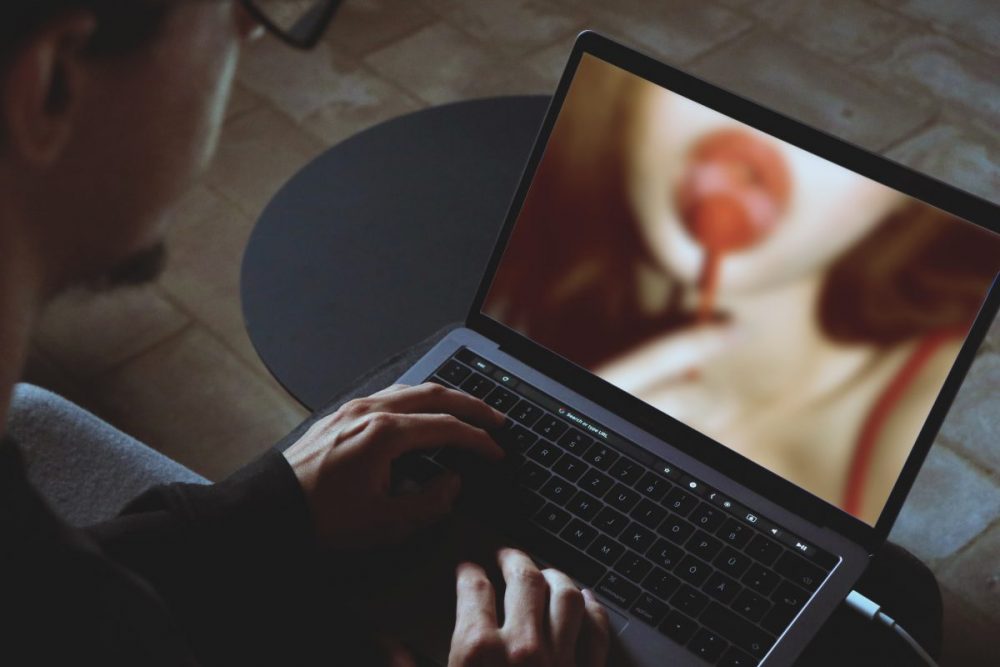 [vc_row][vc_column width="1/1″][vc_single_image media="57440″ media_width_percent="75″ alignment="center"][/vc_column][/vc_row][vc_row][vc_column width="1/1″][vc_column_text]
Porn Addiction Recovery
Did you know that several medical boards don't yet classify porn addiction as a real addiction?
Even so, many providers are claiming they are porn addiction recovery therapists.
Most people aren't even qualified on discussing pornography or masturbation.
Here at LCAT, we prefer to call it "compulsive porn use." Unfortunately, clients come in calling it "porn addiction," so therefore, I will use that language here.
If you have read anything on pornography lately, you would know that porn addiction and its resulting compulsive behaviors have negatively impacted romantic relationships, divorce rates, and high-powered careers.
You May be Addicted to Porn if Viewing Porn Causes You to:
Skip dates or appointments
Miss family functions
Leave work early or be late to work
Not everyone has a "porn addiction" or is a compulsive porn consumer.
Pornography can be useful to awaken desire and create fantasies in the mind.
Tips for Healthy Porn Use:
Still photos are always better than video!
It is better to read erotica than watch it. It helps you USE your imagination instead of just having someone else create the story. You need to use visualization while reading erotica.
If you can, mute the sound.
It is better to watch a GIF than a movie, because it is a shorter version of someone else's fantasy. Pornography videos can make the mind lazy when it comes to real-life sex.
How Can You Start Porn Addiction Recovery?
A trained therapist can help you overcome unhealthy behaviors, compulsions and sexual dysfunction to improve your quality of life.
Individual Therapy
12-Step Programs
Cognitive-Based Therapy (CBT)
Couples or Sex Therapy
Online Therapy Program – Start Today!
LCAT utilizes secure, private text and online video/chat tools as part of our therapy program for porn addiction recovery as well as other issues.
You are safe with us, because we will co-create a plan together at a frequency and time that best works for you. We hope that our approach is the most beneficial, and we want to help you attain immediate answers.
Life Coaching and Therapy (LCAT) is a relationship coaching and sex therapy practice that transforms our clients lives through our flexible, multi-technique approach and pleasure-skills training provided by systemically-trained and licensed therapists.
Please complete the form below so we can better understand how to help you with porn addiction recovery!
[/vc_column_text][vc_raw_html]JTNDc3R5bGUlMjB0eXBlJTNEJTIydGV4dCUyRmNzcyUyMiUzRSUwQS5iZXRhLWJhc2UlMjAucHJlaGVhZGVyJTJDJTIwLmJldGEtYmFzZSUyMC5oZWFkZXIlMkMlMjAuYmV0YS1iYXNlJTIwLnNpZGViYXIlMkMlMjAuYmV0YS1iYXNlJTIwLmJvZHklMkMlMjAuYmV0YS1iYXNlJTIwLmZvb3RlciUyQyUyMCUyM21haW5Db250ZW50JTIwJTdCJTBBJTIwJTIwJTIwJTIwdGV4dC1hbGlnbiUzQSUyMHN0YXJ0JTNCJTBBJTdEJTBBLmJldGEtYmFzZSUyMC5wcmVoZWFkZXIlMkMlMjAuYmV0YS1iYXNlJTIwLmhlYWRlciUyQyUyMC5iZXRhLWJhc2UlMjAuYm9keSUyQyUyMC5iZXRhLWJhc2UlMjAuc2lkZWJhciUyQyUyMC5iZXRhLWJhc2UlMjAubGVmdFNpZGViYXIlMkMlMjAuYmV0YS1iYXNlJTIwLnJpZ2h0U2lkZWJhciUyQyUyMC5iZXRhLWJhc2UlMjAuZm9vdGVyJTIwJTdCJTBBJTIwJTIwJTIwJTIwbWFyZ2luJTNBJTIwMCUzQiUwQSUyMCUyMCUyMCUyMHBhZGRpbmclM0ElMjAwJTNCJTBBJTIwJTIwJTIwJTIwYm9yZGVyJTNBJTIwbm9uZSUzQiUwQSUyMCUyMCUyMCUyMHdoaXRlLXNwYWNlJTNBJTIwbm9ybWFsJTNCJTBBJTIwJTIwJTIwJTIwbGluZS1oZWlnaHQlM0ElMjBub3JtYWwlM0IlMEElN0QlMEEuYmV0YS1iYXNlJTIwLnRpdGxlJTJDJTIwLmJldGEtYmFzZSUyMC5zdWJ0aXRsZSUyQyUyMC5iZXRhLWJhc2UlMjAudGV4dCUyQyUyMC5iZXRhLWJhc2UlMjBpbWclMjAlN0IlMEElMjAlMjAlMjAlMjBtYXJnaW4lM0ElMjAwJTNCJTBBJTIwJTIwJTIwJTIwcGFkZGluZyUzQSUyMDAlM0IlMEElMjAlMjAlMjAlMjBiYWNrZ3JvdW5kJTNBJTIwbm9uZSUzQiUwQSUyMCUyMCUyMCUyMGJvcmRlciUzQSUyMG5vbmUlM0IlMEElMjAlMjAlMjAlMjB3aGl0ZS1zcGFjZSUzQSUyMG5vcm1hbCUzQiUwQSUyMCUyMCUyMCUyMGxpbmUtaGVpZ2h0JTNBJTIwbm9ybWFsJTNCJTBBJTdEJTBBLmJldGEtYmFzZSUyMC5ib2R5Q29udGFpbmVyJTIwdGQucHJlaGVhZGVyJTdCJTBBJTIwJTIwJTIwJTIwcGFkZGluZyUzQSUyMDEwcHglMjAwJTNCJTBBJTdEJTBBLmJldGEtYmFzZSUyMC5ib2R5Q29udGFpbmVyJTIwdGQuaGVhZGVyJTIwJTdCJTBBJTIwJTIwJTIwJTIwcGFkZGluZyUzQSUyMDAlM0IlMEElMjAlMjAlMjAlMjBoZWlnaHQlM0ElMjAzMHB4JTNCJTBBJTdEJTBBLmJldGEtYmFzZSUyMC5ib2R5Q29udGFpbmVyJTIwdGQuYm9keSUyQyUyMC5iZXRhLWJhc2UlMjAuYm9keUNvbnRhaW5lciUyMHRkLmZvb3RlciUyQyUwQS5iZXRhLWJhc2UlMjAuYm9keUNvbnRhaW5lciUyMHRkLnNpZGViYXIlMkMlMjAuYmV0YS1iYXNlJTIwLmJvZHlDb250YWluZXIlMjB0ZC5sZWZ0U2lkZWJhciUyQyUyMC5iZXRhLWJhc2UlMjAuYm9keUNvbnRhaW5lciUyMHRkLnJpZ2h0U2lkZWJhciUyMCU3QiUwQSUyMCUyMCUyMCUyMHBhZGRpbmclM0ElMjAyMHB4JTNCJTBBJTdEJTBBLmJldGEtYmFzZSUyMC5ib2R5Q29udGFpbmVyJTIwdGQuaGVhZGVyJTIwcCUyQyUyMC5iZXRhLWJhc2UlMjAuYm9keUNvbnRhaW5lciUyMHRkLnByZWhlYWRlciUyMHAlMkMlMjAuYmV0YS1iYXNlJTIwLmJvZHlDb250YWluZXIlMjB0ZC5ib2R5JTIwcCUyQyUwQS5iZXRhLWJhc2UlMjAuYm9keUNvbnRhaW5lciUyMHRkLmZvb3RlciUyMHAlMkMlMjAuYmV0YS1iYXNlJTIwLmJvZHlDb250YWluZXIlMjB0ZC5zaWRlYmFyJTIwcCUyQyUwQS5iZXRhLWJhc2UlMjAuYm9keUNvbnRhaW5lciUyMHRkLmxlZnRTaWRlYmFyJTIwcCUyQyUyMC5iZXRhLWJhc2UlMjAuYm9keUNvbnRhaW5lciUyMHRkLnJpZ2h0U2lkZWJhciUyMHAlMjAlN0IlMEElMjAlMjAlMjAlMjBtYXJnaW4lM0ElMjAwJTNCJTBBJTIwJTIwJTIwJTIwY29sb3IlM0ElMjBpbmhlcml0JTNCJTBBJTdEJTBBLmJldGEtYmFzZSUyMC5ib2R5Q29udGFpbmVyJTIwdGQuaGVhZGVyJTIwZGl2LnRpdGxlJTJDJTIwLmJldGEtYmFzZSUyMC5ib2R5Q29udGFpbmVyJTIwdGQucHJlaGVhZGVyJTIwZGl2LnRpdGxlJTJDJTIwLmJldGEtYmFzZSUyMC5ib2R5Q29udGFpbmVyJTIwdGQuYm9keSUyMGRpdi50aXRsZSUyQyUwQS5iZXRhLWJhc2UlMjAuYm9keUNvbnRhaW5lciUyMHRkLmZvb3RlciUyMGRpdi50aXRsZSUyQyUyMC5iZXRhLWJhc2UlMjAuYm9keUNvbnRhaW5lciUyMHRkLnNpZGViYXIlMjBkaXYudGl0bGUlMkMlMEEuYmV0YS1iYXNlJTIwLmJvZHlDb250YWluZXIlMjB0ZC5sZWZ0U2lkZWJhciUyMGRpdi50aXRsZSUyQyUyMC5iZXRhLWJhc2UlMjAuYm9keUNvbnRhaW5lciUyMHRkLnJpZ2h0U2lkZWJhciUyMGRpdi50aXRsZSUyQyUwQS5iZXRhLWJhc2UlMjAuYm9keUNvbnRhaW5lciUyMHRkLmhlYWRlciUyMGRpdi5zdWJ0aXRsZSUyQyUyMC5iZXRhLWJhc2UlMjAuYm9keUNvbnRhaW5lciUyMHRkLnByZWhlYWRlciUyMGRpdi5zdWJ0aXRsZSUyQyUyMC5iZXRhLWJhc2UlMjAuYm9keUNvbnRhaW5lciUyMHRkLmJvZHklMjBkaXYuc3VidGl0bGUlMkMlMEEuYmV0YS1iYXNlJTIwLmJvZHlDb250YWluZXIlMjB0ZC5mb290ZXIlMjBkaXYuc3VidGl0bGUlMkMlMjAuYmV0YS1iYXNlJTIwLmJvZHlDb250YWluZXIlMjB0ZC5zaWRlYmFyJTIwZGl2LnN1YnRpdGxlJTJDJTBBLmJldGEtYmFzZSUyMC5ib2R5Q29udGFpbmVyJTIwdGQubGVmdFNpZGViYXIlMjBkaXYuc3VidGl0bGUlMkMlMjAuYmV0YS1iYXNlJTIwLmJvZHlDb250YWluZXIlMjB0ZC5yaWdodFNpZGViYXIlMjBkaXYuc3VidGl0bGUlMkMlMEEuYmV0YS1iYXNlJTIwLmJvZHlDb250YWluZXIlMjB0ZC5oZWFkZXIlMjBkaXYudGV4dCUyQyUyMC5iZXRhLWJhc2UlMjAuYm9keUNvbnRhaW5lciUyMHRkLnByZWhlYWRlciUyMGRpdi50ZXh0JTJDJTIwLmJldGEtYmFzZSUyMC5ib2R5Q29udGFpbmVyJTIwdGQuYm9keSUyMGRpdi50ZXh0JTJDJTIwLmJldGEtYmFzZSUyMC5ib2R5Q29udGFpbmVyJTIwdGQuYm9keSUyMGRpdi50ZXh0JTIwZGl2JTJDJTBBLmJldGEtYmFzZSUyMC5ib2R5Q29udGFpbmVyJTIwdGQuZm9vdGVyJTIwZGl2LnRleHQlMkMlMjAuYmV0YS1iYXNlJTIwLmJvZHlDb250YWluZXIlMjB0ZC5zaWRlYmFyJTIwZGl2LnRleHQlMkMlMEEuYmV0YS1iYXNlJTIwLmJvZHlDb250YWluZXIlMjB0ZC5sZWZ0U2lkZWJhciUyMGRpdi50ZXh0JTJDJTIwLmJldGEtYmFzZSUyMC5ib2R5Q29udGFpbmVyJTIwdGQucmlnaHRTaWRlYmFyJTIwZGl2LnRleHQlMjAlN0IlMEElMjAlMjAlMjAlMjBvdmVyZmxvdyUzQSUyMGF1dG8lM0IlMEElN0QlMEEuYmV0YS1iYXNlJTIwLm9wdG91dCUyMCU3QiUwQSUyMCUyMCUyMCUyMG1hcmdpbi1ib3R0b20lM0ElMjAxMHB4JTNCJTBBJTIwJTIwJTIwJTIwbWFyZ2luLXRvcCUzQSUyMDEwcHglM0IlMEElN0QlMEFkaXYuaW5mdXNpb24tY2FwdGNoYSUyMCU3QiUwQSUyMCUyMCUyMCUyMHdpZHRoJTNBJTIwMjIwcHglM0IlMEElMjAlMjAlMjAlMjBwYWRkaW5nJTNBJTIwMTBweCUzQiUwQSU3RCUwQWRpdi5pbmZ1c2lvbi1jYXB0Y2hhJTIwaW5wdXQlMkMlMjBkaXYuaW5mdXNpb24tY2FwdGNoYSUyMHNlbGVjdCUyQyUyMGRpdi5pbmZ1c2lvbi1jYXB0Y2hhJTIwdGV4dGFyZWElMjAlN0IlMEElMjAlMjAlMjAlMjB3aWR0aCUzQSUyMDk1JTI1JTNCJTBBJTIwJTIwJTIwJTIwZGlzcGxheSUzQSUyMGlubGluZS1ibG9jayUzQiUwQSUyMCUyMCUyMCUyMHZlcnRpY2FsLWFsaWduJTNBJTIwbWlkZGxlJTNCJTBBJTdEJTBBdGFibGUuaW5mdXNpb24tZmllbGQtY29udGFpbmVyJTIwdGQuaW5mdXNpb24tZmllbGQtaW5wdXQtY29udGFpbmVyJTIwJTdCJTBBJTIwJTIwJTIwJTIwcGFkZGluZy1ib3R0b20lM0ElMjAxMnB4JTNCJTBBJTdEJTBBdGFibGUuaW5mdXNpb24tZmllbGQtY29udGFpbmVyJTIwdGQlMjAlMkIlMjAuaW5mdXNpb24tZmllbGQtaW5wdXQtY29udGFpbmVyJTIwJTdCJTBBJTIwJTIwJTIwJTIwcGFkZGluZy1ib3R0b20lM0ElMjAwJTIwJTIxaW1wb3J0YW50JTNCJTBBJTdEJTBBdGFibGUuaW5mdXNpb24tZmllbGQtY29udGFpbmVyJTIwdGQlMjAlMkIlMjAuaW5mdXNpb24tZmllbGQtbGFiZWwtY29udGFpbmVyJTIwJTdCJTBBJTIwJTIwJTIwJTIwcGFkZGluZy1ib3R0b20lM0ElMjAxMnB4JTIwJTIxaW1wb3J0YW50JTNCJTBBJTdEJTBBdGFibGUuaW5mdXNpb24tZmllbGQtY29udGFpbmVyJTIwdGQuaW5mdXNpb24tZmllbGQtaW5wdXQtY29udGFpbmVyJTIwaW5wdXQlNUJ0eXBlJTNEJTI3dGV4dCUyNyU1RCUyQyUwQXRhYmxlLmluZnVzaW9uLWZpZWxkLWNvbnRhaW5lciUyMHRkLmluZnVzaW9uLWZpZWxkLWlucHV0LWNvbnRhaW5lciUyMGlucHV0JTVCdHlwZSUzRCUyN3Bhc3N3b3JkJTI3JTVEJTJDJTBBdGFibGUuaW5mdXNpb24tZmllbGQtY29udGFpbmVyJTIwdGQuaW5mdXNpb24tZmllbGQtaW5wdXQtY29udGFpbmVyJTIwdGV4dGFyZWElMjAlN0IlMEElMjAlMjAlMjAlMjB3aWR0aCUzQSUyMDEwMCUyNSUzQiUwQSUyMCUyMCUyMCUyMG1hcmdpbiUzQSUyMDAlM0IlMEElN0QlMEF0YWJsZS5pbmZ1c2lvbi1maWVsZC1jb250YWluZXIlMjB0ZC5pbmZ1c2lvbi1maWVsZC1pbnB1dC1jb250YWluZXIlMjBpbnB1dCU1QnR5cGUlM0QlMjd0ZXh0JTI3JTVEJTJDJTBBdGFibGUuaW5mdXNpb24tZmllbGQtY29udGFpbmVyJTIwdGQuaW5mdXNpb24tZmllbGQtaW5wdXQtY29udGFpbmVyJTIwaW5wdXQlNUJ0eXBlJTNEJTI3cGFzc3dvcmQlMjclNUQlMkMlMEF0YWJsZS5pbmZ1c2lvbi1maWVsZC1jb250YWluZXIlMjB0ZC5pbmZ1c2lvbi1maWVsZC1pbnB1dC1jb250YWluZXIlMjBzZWxlY3QlMjAlN0IlMEElMjAlMjAlMjAlMjBiYWNrZ3JvdW5kLWNvbG9yJTNBJTIwJTIzZmZmJTNCJTBBJTIwJTIwJTIwJTIwYm9yZGVyLXJhZGl1cyUzQSUyMDZweCUzQiUwQSUyMCUyMCUyMCUyMGJvcmRlciUzQSUyMDFweCUyMHNvbGlkJTIwJTIzZGRkJTNCJTBBJTIwJTIwJTIwJTIwYm94LXNpemluZyUzQSUyMGJvcmRlci1ib3glM0IlMEElMjAlMjAlMjAlMjBwYWRkaW5nJTNBJTIwOHB4JTIwMTZweCUzQiUwQSUyMCUyMCUyMCUyMGhlaWdodCUzQSUyMDQwcHglM0IlMEElMjAlMjAlMjAlMjBsaW5lLWhlaWdodCUzQSUyMG5vcm1hbCUzQiUwQSUyMCUyMCUyMCUyMG91dGxpbmUlM0ElMjBub25lJTNCJTBBJTIwJTIwJTIwJTIwLXdlYmtpdC1hcHBlYXJhbmNlJTNBJTIwbm9uZSUzQiUwQSUyMCUyMCUyMCUyMC13ZWJraXQtdHJhbnNpdGlvbiUzQSUyMGJvcmRlciUyMC4zcyUyMGVhc2UlM0IlMEElMjAlMjAlMjAlMjB0cmFuc2l0aW9uJTNBJTIwYm9yZGVyJTIwLjNzJTIwZWFzZSUzQiUwQSU3RCUwQXRhYmxlLmluZnVzaW9uLWZpZWxkLWNvbnRhaW5lciUyMHRkLmluZnVzaW9uLWZpZWxkLWlucHV0LWNvbnRhaW5lciUyMHNlbGVjdCUyMCU3QiUwQSUyMCUyMCUyMCUyMGJhY2tncm91bmQtaW1hZ2UlM0ElMjB1cmwlMjglMjJkYXRhJTNBaW1hZ2UlMkZzdmclMkJ4bWwlMkMlMjUzQ3N2ZyUyMHhtbG5zJTNEJTI3aHR0cCUzQSUyRiUyRnd3dy53My5vcmclMkYyMDAwJTJGc3ZnJTI3JTIwdmlld0JveCUzRCUyNzAlMjAwJTIwMjQlMjAyNCUyNyUyMGlkJTNEJTI3Y2hldnJvbi1kb3duJTI3JTI1M0UlMjUzQ3BhdGglMjBkJTNEJTI3TTYuMjkzJTIwOS4yOTNhMSUyMDElMjAwJTIwMCUyMDElMjAxLjQxNCUyMDBMMTIlMjAxMy41ODZsNC4yOTMtNC4yOTNhMSUyMDElMjAwJTIwMSUyMDElMjAxLjQxNCUyMDEuNDE0bC01JTIwNWExJTIwMSUyMDAlMjAwJTIwMS0xLjQxNCUyMDBsLTUtNWExJTIwMSUyMDAlMjAwJTIwMSUyMDAtMS40MTR6JTI3JTIwZmlsbC1ydWxlJTNEJTI3ZXZlbm9kZCUyNyUyNTNFJTI1M0MlMkZwYXRoJTI1M0UlMjUzQyUyRnN2ZyUyNTNFJTIyJTI5JTNCJTBBJTIwJTIwJTIwJTIwYmFja2dyb3VuZC1zaXplJTNBJTIwMjBweCUzQiUwQSUyMCUyMCUyMCUyMGJhY2tncm91bmQtcG9zaXRpb24lM0ElMjBjYWxjJTI4MTAwJTI1JTIwLSUyMDZweCUyOSUyMGNlbnRlciUzQiUwQSUyMCUyMCUyMCUyMGJhY2tncm91bmQtcmVwZWF0JTNBJTIwbm8tcmVwZWF0JTNCJTBBJTdEJTBBdGFibGUuaW5mdXNpb24tZmllbGQtY29udGFpbmVyJTIwdGQuaW5mdXNpb24tZmllbGQtaW5wdXQtY29udGFpbmVyJTIwc2VsZWN0JTIwJTdCJTBBJTIwJTIwJTIwJTIwd2lkdGglM0ElMjAxMDAlMjUlM0IlMEElMjAlMjAlMjAlMjBtYXJnaW4lM0ElMjAwJTNCJTBBJTdEJTBBdGFibGUuaW5mdXNpb24tZmllbGQtY29udGFpbmVyJTIwdGQuaW5mdXNpb24tZmllbGQtaW5wdXQtY29udGFpbmVyJTIwc2VsZWN0LmluZnVzaW9uLW11bHRpc2VsZWN0JTIwJTdCJTBBJTIwJTIwJTIwJTIwaGVpZ2h0JTNBJTIwYXV0byUzQiUwQSUyMCUyMCUyMCUyMGJhY2tncm91bmQtaW1hZ2UlM0ElMjBub25lJTNCJTBBJTdEJTBBdGFibGUuaW5mdXNpb24tZmllbGQtY29udGFpbmVyJTIwdGQuaW5mdXNpb24tZmllbGQtaW5wdXQtY29udGFpbmVyJTIwaW5wdXQlNUJ0eXBlJTNEJTI3dGV4dCUyNyU1RCUzQWZvY3VzJTJDJTBBdGFibGUuaW5mdXNpb24tZmllbGQtY29udGFpbmVyJTIwdGQuaW5mdXNpb24tZmllbGQtaW5wdXQtY29udGFpbmVyJTIwaW5wdXQlNUJ0eXBlJTNEJTI3cGFzc3dvcmQlMjclNUQlM0Fmb2N1cyUyMCU3QiUwQSUyMCUyMCUyMCUyMGJvcmRlci1jb2xvciUzQSUyMCUyM2JiYiUzQiUwQSU3RCUwQXRhYmxlLmluZnVzaW9uLWZpZWxkLWNvbnRhaW5lciUyMHRkLmluZnVzaW9uLWZpZWxkLWxhYmVsLWNvbnRhaW5lciUyMCU3QiUwQSUyMCUyMCUyMCUyMHBhZGRpbmctcmlnaHQlM0ElMjA1cHglM0IlMEElMjAlMjAlMjAlMjBtYXgtd2lkdGglM0ElMjAyMDBweCUzQiUwQSU3RCUwQXRkLmhlYWRlciUyMC5pbWFnZS1zbmlwcGV0JTIwaW1nJTIwJTdCJTBBJTIwJTIwJTIwJTIwdmVydGljYWwtYWxpZ24lM0ElMjBib3R0b20lM0IlMEElN0QlMEElMjN3ZWJmb3JtRXJyb3JzJTIwJTdCJTBBJTIwJTIwJTIwJTIwY29sb3IlM0ElMjAlMjM5OTAwMDAlM0IlMEElMjAlMjAlMjAlMjBmb250LXNpemUlM0ElMjAxNHB4JTNCJTBBJTdEJTBBaHRtbCUyQyUyMGJvZHklMjAlN0IlMEElMjAlMjAlMjAlMjBtYXJnaW4lM0ElMjAwJTNCJTBBJTIwJTIwJTIwJTIwcGFkZGluZyUzQSUyMDAlM0IlMEElMjAlMjAlMjAlMjBoZWlnaHQlM0ElMjAxMDAlMjUlM0IlMEElN0QlMEEuaW5mdXNpb24tZm9ybSUyMCU3QiUwQSUyMCUyMCUyMCUyMG1hcmdpbiUzQSUyMDAlM0IlMEElMjAlMjAlMjAlMjBoZWlnaHQlM0ElMjAxMDAlMjUlM0IlMEElN0QlMEEuaW5mdXNpb24tb3B0aW9uJTIwJTdCJTBBJTIwJTIwJTIwJTIwZGlzcGxheSUzQSUyMGJsb2NrJTNCJTBBJTIwJTIwJTIwJTIwdGV4dC1hbGlnbiUzQSUyMGxlZnQlM0IlMEElN0QlMEElNDBtZWRpYSUyMG9ubHklMjBzY3JlZW4lMjBhbmQlMjAlMjhtYXgtd2lkdGglM0ElMjA2NzVweCUyOSUyMCU3QiUwQSUyMCUyMCUyMCUyMC5pbmZ1c2lvbi1mb3JtJTIwLmluZnVzaW9uLWZpZWxkLWNvbnRhaW5lciUyQyUwQSUyMCUyMCUyMCUyMC5pbmZ1c2lvbi1mb3JtJTIwLmluZnVzaW9uLWZpZWxkLWNvbnRhaW5lciUyMHRyJTJDJTBBJTIwJTIwJTIwJTIwLmluZnVzaW9uLWZvcm0lMjAuaW5mdXNpb24tZmllbGQtY29udGFpbmVyJTIwdGQlMkMlMEElMjAlMjAlMjAlMjAuaW5mdXNpb24tZm9ybSUyMC5pbmZ1c2lvbi1maWVsZC1jb250YWluZXIlMjB0Ym9keSUyMCU3QiUwQSUyMCUyMCUyMCUyMCUyMCUyMCUyMCUyMGRpc3BsYXklM0ElMjBibG9jayUzQiUwQSUyMCUyMCUyMCUyMCU3RCUwQSUyMCUyMCUyMCUyMC5pbmZ1c2lvbi1mb3JtJTIwLmluZnVzaW9uLWZpZWxkLWNvbnRhaW5lciUyMC5waWthLXRhYmxlJTIwdHIlMjAlN0IlMEElMjAlMjAlMjAlMjAlMjAlMjAlMjAlMjBkaXNwbGF5JTNBJTIwdGFibGUtcm93JTIwJTIxaW1wb3J0YW50JTNCJTBBJTIwJTIwJTIwJTIwJTIwJTIwJTIwJTIwbWFyZ2luLWJvdHRvbSUzQSUyMDAlMjAlMjFpbXBvcnRhbnQlM0IlMEElMjAlMjAlMjAlMjAlN0QlMEElMjAlMjAlMjAlMjAuaW5mdXNpb24tZm9ybSUyMC5pbmZ1c2lvbi1maWVsZC1jb250YWluZXIlMjAucGlrYS10YWJsZSUyMHRkJTIwJTdCJTBBJTIwJTIwJTIwJTIwJTIwJTIwJTIwJTIwZGlzcGxheSUzQSUyMHRhYmxlLWNlbGwlMjAlMjFpbXBvcnRhbnQlM0IlMEElMjAlMjAlMjAlMjAlN0QlMEElMjAlMjAlMjAlMjAuaW5mdXNpb24tZm9ybSUyMC5pbmZ1c2lvbi1maWVsZC1jb250YWluZXIlMjAucGlrYS10YWJsZSUyMHRib2R5JTIwJTdCJTBBJTIwJTIwJTIwJTIwJTIwJTIwJTIwJTIwZGlzcGxheSUzQSUyMHRhYmxlLXJvdy1ncm91cCUyMCUyMWltcG9ydGFudCUzQiUwQSUyMCUyMCUyMCUyMCU3RCUwQSUyMCUyMCUyMCUyMC5pbmZ1c2lvbi1mb3JtJTIwdGFibGUuYm9keUNvbnRhaW5lciUyMCU3QiUwQSUyMCUyMCUyMCUyMCUyMCUyMCUyMCUyMHdpZHRoJTNBJTIwMTAwJTI1JTIwJTIxaW1wb3J0YW50JTNCJTBBJTIwJTIwJTIwJTIwJTdEJTBBJTIwJTIwJTIwJTIwLmluZnVzaW9uLWZvcm0lMjBpbWclMjAlN0IlMEElMjAlMjAlMjAlMjAlMjAlMjAlMjAlMjBtYXgtd2lkdGglM0ElMjAxMDAlMjUlM0IlMEElMjAlMjAlMjAlMjAlMjAlMjAlMjAlMjBoZWlnaHQlM0ElMjBhdXRvJTNCJTBBJTIwJTIwJTIwJTIwJTdEJTBBJTIwJTIwJTIwJTIwLmluZnVzaW9uLWZvcm0lMjAuaW1hZ2Utc25pcHBldCU1QmNvbnRlbnRpZCUzRCUyMnNwb3RsaWdodCUyMiU1RCUyMCU3QiUwQSUyMCUyMCUyMCUyMCUyMCUyMCUyMCUyMHdpZHRoJTNBJTIwNjRweCUzQiUwQSUyMCUyMCUyMCUyMCU3RCUwQSUyMCUyMCUyMCUyMC5pbmZ1c2lvbi1mb3JtJTIwLmluZnVzaW9uLWZpZWxkLWlucHV0LWNvbnRhaW5lciUyMCU3QiUwQSUyMCUyMCUyMCUyMCUyMCUyMCUyMCUyMHdpZHRoJTNBJTIwMTAwJTI1JTIwJTIxaW1wb3J0YW50JTNCJTBBJTIwJTIwJTIwJTIwJTdEJTBBJTIwJTIwJTIwJTIwLmluZnVzaW9uLWZvcm0lMjAudmlkZW8tY29udGFpbmVyJTIwaWZyYW1lJTIwJTdCJTBBJTIwJTIwJTIwJTIwJTIwJTIwJTIwJTIwd2lkdGglM0ElMjAxMDAlMjUlM0IlMEElMjAlMjAlMjAlMjAlN0QlMEElMjAlMjAlMjAlMjAuaW5mdXNpb24tZm9ybSUyMC5pbmZ1c2lvbi1zdWJtaXQlMjBidXR0b24lMjAlN0IlMEElMjAlMjAlMjAlMjAlMjAlMjAlMjAlMjB3aWR0aCUzQSUyMDEwMCUyNSUyMCUyMWltcG9ydGFudCUzQiUwQSUyMCUyMCUyMCUyMCU3RCUwQSU3RCUwQSUzQyUyRnN0eWxlJTNFJTNDc3R5bGUlMjB0eXBlJTNEJTIydGV4dCUyRmNzcyUyMiUzRSUwQS5iZXRhLWZvbnQtYiUyMGgxJTJDJTIwLmJldGEtZm9udC1iJTIwaDIlMkMlMjAuYmV0YS1mb250LWIlMjBoMyUyQyUyMC5iZXRhLWZvbnQtYiUyMGg0JTJDJTIwLmJldGEtZm9udC1iJTIwaDUlMkMlMjAuYmV0YS1mb250LWIlMjBoNiUyMCU3QiUwQSUyMCUyMCUyMCUyMGZvbnQtZmFtaWx5JTNBJTIwYXJpYWwlMkNzYW5zLXNlcmlmJTNCJTBBJTdEJTBBLmJldGEtZm9udC1iJTIwaDElMjAlN0Jmb250LXNpemUlM0ElMjAyNHB4JTNCJTdEJTBBLmJldGEtZm9udC1iJTIwaDIlMjAlN0Jmb250LXNpemUlM0ElMjAyMHB4JTNCJTdEJTBBLmJldGEtZm9udC1iJTIwaDMlMjAlN0Jmb250LXNpemUlM0ElMjAxNHB4JTNCJTdEJTBBLmJldGEtZm9udC1iJTIwaDQlMjAlN0Jmb250LXNpemUlM0ElMjAxMnB4JTNCJTdEJTBBLmJldGEtZm9udC1iJTIwaDUlMjAlN0Jmb250LXNpemUlM0ElMjAxMHB4JTNCJTdEJTBBLmJldGEtZm9udC1iJTIwaDYlMjAlN0Jmb250LXNpemUlM0ElMjA4cHglM0IlN0QlMEEuYmV0YS1mb250LWIlMjBhZGRyZXNzJTIwJTdCZm9udC1zdHlsZSUzQSUyMGl0YWxpYyUzQiU3RCUwQS5iZXRhLWZvbnQtYiUyMHByZSUyMCU3QmZvbnQtZmFtaWx5JTNBJTIwQ291cmllciUyME5ldyUyQyUyMG1vbm9zcGFjZSUzQiU3RCUwQS5iZXRhLWZvbnQtYiUyMC50aXRsZSUyQyUyMC5iZXRhLWZvbnQtYiUyMC50aXRsZSUyMHAlMjAlN0IlMEElMjAlMjAlMjAlMjBmb250LXNpemUlM0ElMjAyMHB4JTNCJTBBJTIwJTIwJTIwJTIwZm9udC13ZWlnaHQlM0ElMjBib2xkJTNCJTBBJTIwJTIwJTIwJTIwZm9udC1mYW1pbHklM0ElMjBhcmlhbCUyQ3NhbnMtc2VyaWYlM0IlMEElN0QlMEEuYmV0YS1mb250LWIlMjAuc3VidGl0bGUlMkMlMjAuYmV0YS1mb250LWIlMjAuc3VidGl0bGUlMjBwJTIwJTdCJTBBJTIwJTIwJTIwJTIwZm9udC1zaXplJTNBJTIwMTFweCUzQiUwQSUyMCUyMCUyMCUyMGZvbnQtd2VpZ2h0JTNBJTIwbm9ybWFsJTNCJTBBJTIwJTIwJTIwJTIwZm9udC1mYW1pbHklM0ElMjBhcmlhbCUyQ3NhbnMtc2VyaWYlM0IlMEElN0QlMEEuYmV0YS1mb250LWIlMjAudGV4dCUyQyUyMC5iZXRhLWZvbnQtYiUyMHAlMjAlN0IlMEElMjAlMjAlMjAlMjBmb250LXNpemUlM0ElMjAxMnB4JTNCJTBBJTIwJTIwJTIwJTIwZm9udC1mYW1pbHklM0ElMjBhcmlhbCUyQ3NhbnMtc2VyaWYlM0IlMEElN0QlMEEuYmV0YS1mb250LWIlMjAucHJlaGVhZGVyJTIwLnRleHQlMkMlMjAuYmV0YS1mb250LWIlMjAucHJlaGVhZGVyJTIwLnRleHQlMjBwJTIwJTdCJTBBJTIwJTIwJTIwJTIwZm9udC1zaXplJTNBJTIwMTFweCUzQiUwQSUyMCUyMCUyMCUyMGZvbnQtZmFtaWx5JTNBJTIwYXJpYWwlMkNzYW5zLXNlcmlmJTNCJTBBJTdEJTBBLmJldGEtZm9udC1iJTIwLmZvb3RlciUyMGElMjAlN0IlMEElMjAlMjAlMjAlMjBmb250LXNpemUlM0ElMjAxMXB4JTNCJTBBJTIwJTIwJTIwJTIwZm9udC1mYW1pbHklM0ElMjBhcmlhbCUyQ3NhbnMtc2VyaWYlM0IlMEElN0QlMEEuYmV0YS1mb250LWIlMjAuZm9vdGVyJTIwLnRleHQlMjAlN0IlMEElMjAlMjAlMjAlMjBmb250LXNpemUlM0ElMjAxMHB4JTNCJTBBJTIwJTIwJTIwJTIwZm9udC1mYW1pbHklM0ElMjB2ZXJkYW5hJTJDc2Fucy1zZXJpZiUzQiUwQSU3RCUwQS5iZXRhLWZvbnQtYiUyMC5zaWRlYmFyJTIwLnRpdGxlJTJDJTIwLmJldGEtZm9udC1iJTIwLmxlZnRTaWRlYmFyJTIwLnRpdGxlJTJDJTIwLmJldGEtZm9udC1iJTIwLnJpZ2h0U2lkZWJhciUyMC50aXRsZSUyMCU3QiUwQSUyMCUyMCUyMCUyMGZvbnQtc2l6ZSUzQSUyMDE1cHglM0IlMEElMjAlMjAlMjAlMjBmb250LXdlaWdodCUzQSUyMGJvbGQlM0IlMEElMjAlMjAlMjAlMjBmb250LWZhbWlseSUzQSUyMGFyaWFsJTJDc2Fucy1zZXJpZiUzQiUwQSU3RCUwQS5iZXRhLWZvbnQtYiUyMC5zaWRlYmFyJTIwLnN1YnRpdGxlJTJDJTIwLmJldGEtZm9udC1iJTIwLmxlZnRTaWRlYmFyJTIwLnN1YnRpdGxlJTJDJTIwLmJldGEtZm9udC1iJTIwLnJpZ2h0U2lkZWJhciUyMC5zdWJ0aXRsZSUyMCU3QiUwQSUyMCUyMCUyMCUyMGZvbnQtc2l6ZSUzQSUyMDEycHglM0IlMEElMjAlMjAlMjAlMjBmb250LWZhbWlseSUzQSUyMGFyaWFsJTJDJTIwc2Fucy1zZXJpZiUzQiUwQSU3RCUwQS5iZXRhLWZvbnQtYiUyMC5zaWRlYmFyJTIwLnRleHQlMkMlMjAuYmV0YS1mb250LWIlMjAuc2lkZWJhciUyMC50ZXh0JTIwcCUyQyUyMC5iZXRhLWZvbnQtYiUyMC5sZWZ0U2lkZWJhciUyMC50ZXh0JTJDJTIwLmJldGEtZm9udC1iJTIwLnJpZ2h0U2lkZWJhciUyMC50ZXh0JTIwJTdCJTBBJTIwJTIwJTIwJTIwZm9udC1zaXplJTNBJTIwMTFweCUzQiUwQSUyMCUyMCUyMCUyMGZvbnQtZmFtaWx5JTNBJTIwYXJpYWwlMkMlMjBzYW5zLXNlcmlmJTNCJTBBJTdEJTBBLmluZnVzaW9uLWZpZWxkLWxhYmVsLWNvbnRhaW5lciUyMCU3QiUwQSUyMCUyMCUyMCUyMGZvbnQtc2l6ZSUzQSUyMDE0cHglM0IlMEElMjAlMjAlMjAlMjBmb250LWZhbWlseSUzQSUyMGFyaWFsJTJDc2Fucy1zZXJpZiUzQiUwQSU3RCUwQS5pbmZ1c2lvbi1maWVsZC1pbnB1dC1jb250YWluZXIlMjAlN0IlMEElMjAlMjAlMjAlMjBjb2xvciUzQSUyMCUyMzAwMDAwMCUzQiUwQSUyMCUyMCUyMCUyMGZvbnQtc2l6ZSUzQSUyMDEycHglM0IlMEElN0QlMEEuaW5mdXNpb24tb3B0aW9uJTIwbGFiZWwlMjAlN0IlMEElMjAlMjAlMjAlMjBjb2xvciUzQSUyMCUyMzAwMDAwMCUzQiUwQSUyMCUyMCUyMCUyMGZvbnQtc2l6ZSUzQSUyMDE0cHglM0IlMEElMjAlMjAlMjAlMjBmb250LWZhbWlseSUzQSUyMGFyaWFsJTJDc2Fucy1zZXJpZiUzQiUwQSU3RCUwQSUzQyUyRnN0eWxlJTNFJTNDc3R5bGUlMjB0eXBlJTNEJTIydGV4dCUyRmNzcyUyMiUzRSUwQS5jdXN0b20tMjQlMjAuYmFja2dyb3VuZCU3QiUwQWJhY2tncm91bmQtY29sb3IlM0ElMjNmZmZmZmYlM0IlMEElM0IlMEElN0QlMEEuY3VzdG9tLTI0JTIwLnRpdGxlJTdCJTBBY29sb3IlM0ElMjMwMDAwMDAlM0IlMEElM0IlMEElN0QlMEEuY3VzdG9tLTI0JTIwLnN1YnRpdGxlJTdCJTBBY29sb3IlM0ElMjMwMDAwMDAlM0IlMEElM0IlMEElN0QlMEEuY3VzdG9tLTI0JTIwLnRleHQlN0IlMEFjb2xvciUzQSUyMzAwMDAwMCUzQiUwQSUzQiUwQSU3RCUwQS5jdXN0b20tMjQlMjBhJTdCJTBBY29sb3IlM0ElMjMwNjQ1YWQlM0IlMEElM0IlMEElN0QlMEEuY3VzdG9tLTI0JTIwLmJhY2tncm91bmQlMjAucHJlaGVhZGVyJTIwLnRleHQlN0IlMEFjb2xvciUzQSUyMzFhMjQyZSUzQiUwQSUzQiUwQSU3RCUwQS5jdXN0b20tMjQlMjAuYmFja2dyb3VuZCUyMC5wcmVoZWFkZXIlMjBhJTdCJTBBY29sb3IlM0ElMjMwNjQ1YWQlM0IlMEElM0IlMEElN0QlMEEuY3VzdG9tLTI0JTIwLmhlYWRlciU3QiUwQWJhY2tncm91bmQtY29sb3IlM0ElMjNmZmZmZmYlM0IlMEElM0IlMEElN0QlMEEuY3VzdG9tLTI0JTIwLmhlYWRlciUyMC50aXRsZSU3QiUwQWNvbG9yJTNBJTIzMDAwMDAwJTNCJTBBJTNCJTBBJTdEJTBBLmN1c3RvbS0yNCUyMC5oZWFkZXIlMjAuc3VidGl0bGUlN0IlMEFjb2xvciUzQSUyMzAwMDAwMCUzQiUwQSUzQiUwQSU3RCUwQS5jdXN0b20tMjQlMjAuaGVhZGVyJTIwLnRleHQlN0IlMEFjb2xvciUzQSUyMzAwMDAwMCUzQiUwQSUzQiUwQSU3RCUwQS5jdXN0b20tMjQlMjAuaGVhZGVyJTIwLmElN0IlMEFjb2xvciUzQSUyMzE1N0RCOCUzQiUwQSUzQiUwQSU3RCUwQS5jdXN0b20tMjQlMjAuaGVybyU3QiUwQWJhY2tncm91bmQtY29sb3IlM0ElMjMwMjVDOEQlM0IlMEElM0IlMEElN0QlMEEuY3VzdG9tLTI0JTIwLmhlcm8lMjAudGl0bGUlN0IlMEFjb2xvciUzQSUyM0ZGRkZGRiUzQiUwQSUzQiUwQSU3RCUwQS5jdXN0b20tMjQlMjAuaGVybyUyMC5zdWJ0aXRsZSU3QiUwQWNvbG9yJTNBJTIzRkZGRkZGJTNCJTBBJTNCJTBBJTdEJTBBLmN1c3RvbS0yNCUyMC5oZXJvJTIwLnRleHQlN0IlMEFjb2xvciUzQSUyM0ZGRkZGRiUzQiUwQSUzQiUwQSU3RCUwQS5jdXN0b20tMjQlMjAuaGVybyUyMC5hJTdCJTBBY29sb3IlM0ElMjMxNTdEQjglM0IlMEElM0IlMEElN0QlMEEuY3VzdG9tLTI0JTIwLnF1b3RlJTdCJTBBYmFja2dyb3VuZC1jb2xvciUzQSUyMzAxM0I1QSUzQiUwQSUzQiUwQSU3RCUwQS5jdXN0b20tMjQlMjAucXVvdGUlM0FhZnRlciU3QiUwQWJvcmRlci1jb2xvciUzQSUyMzAxM0I1QSUyMHRyYW5zcGFyZW50JTIwdHJhbnNwYXJlbnQlMjB0cmFuc3BhcmVudCUzQiUwQSUzQiUwQSU3RCUwQS5jdXN0b20tMjQlMjAucXVvdGUlMjAudGl0bGUlN0IlMEFjb2xvciUzQSUyM0ZGRkZGRiUzQiUwQSUzQiUwQSU3RCUwQS5jdXN0b20tMjQlMjAucXVvdGUlMjAuc3VidGl0bGUlN0IlMEFjb2xvciUzQSUyM0ZGRkZGRiUzQiUwQSUzQiUwQSU3RCUwQS5jdXN0b20tMjQlMjAucXVvdGUlMjAudGV4dCU3QiUwQWNvbG9yJTNBJTIzRkZGRkZGJTNCJTBBJTNCJTBBJTdEJTBBLmN1c3RvbS0yNCUyMC5xdW90ZSUyMC5hJTdCJTBBY29sb3IlM0ElMjMxNTdEQjglM0IlMEElM0IlMEElN0QlMEEuY3VzdG9tLTI0JTIwLmJvZHklN0IlMEFiYWNrZ3JvdW5kLWNvbG9yJTNBJTIzZmZmZmZmJTNCJTBBJTNCJTBBJTdEJTBBLmN1c3RvbS0yNCUyMC5tYWluJTdCJTBBYmFja2dyb3VuZC1jb2xvciUzQSUyM0ZGRkZGRiUzQiUwQSUzQiUwQSU3RCUwQS5jdXN0b20tMjQlMjAubWFpbiUyMC50aXRsZSU3QiUwQWNvbG9yJTNBJTIzMDAwMDAwJTNCJTBBJTNCJTBBJTdEJTBBLmN1c3RvbS0yNCUyMC5tYWluJTIwLnN1YnRpdGxlJTdCJTBBY29sb3IlM0ElMjMwMDAwMDAlM0IlMEElM0IlMEElN0QlMEEuY3VzdG9tLTI0JTIwLm1haW4lMjAudGV4dCU3QiUwQWNvbG9yJTNBJTIzMDAwMDAwJTNCJTBBJTNCJTBBJTdEJTBBLmN1c3RvbS0yNCUyMC5tYWluJTIwLmElN0IlMEFjb2xvciUzQSUyMzE1N0RCOCUzQiUwQSUzQiUwQSU3RCUwQS5jdXN0b20tMjQlMjAuc2lkZWJhciU3QiUwQWJhY2tncm91bmQtY29sb3IlM0ElMjNmZmZmZmYlM0IlMEElM0IlMEElN0QlMEEuY3VzdG9tLTI0JTIwLnNpZGViYXIlMjAudGl0bGUlN0IlMEFjb2xvciUzQSUyMzAwMDAwMCUzQiUwQSUzQiUwQSU3RCUwQS5jdXN0b20tMjQlMjAuc2lkZWJhciUyMC5zdWJ0aXRsZSU3QiUwQWNvbG9yJTNBJTIzMDAwMDAwJTNCJTBBJTNCJTBBJTdEJTBBLmN1c3RvbS0yNCUyMC5zaWRlYmFyJTIwLnRleHQlN0IlMEFjb2xvciUzQSUyMzAwMDAwMCUzQiUwQSUzQiUwQSU3RCUwQS5jdXN0b20tMjQlMjAuc2lkZWJhciUyMC5hJTdCJTBBY29sb3IlM0ElMjMxNTdEQjglM0IlMEElM0IlMEElN0QlMEEuY3VzdG9tLTI0JTIwLmxlZnRTaWRlYmFyJTdCJTBBYmFja2dyb3VuZC1jb2xvciUzQSUyM2ZmZmZmZiUzQiUwQSUzQiUwQSU3RCUwQS5jdXN0b20tMjQlMjAubGVmdFNpZGViYXIlMjAudGl0bGUlN0IlMEFjb2xvciUzQSUyM2YxNWMyNSUzQiUwQSUzQiUwQSU3RCUwQS5jdXN0b20tMjQlMjAubGVmdFNpZGViYXIlMjAuc3VidGl0bGUlN0IlMEFjb2xvciUzQSUyMzY2OTk0MCUzQiUwQSUzQiUwQSU3RCUwQS5jdXN0b20tMjQlMjAucmlnaHRTaWRlYmFyJTdCJTBBYmFja2dyb3VuZC1jb2xvciUzQSUyM2ZmZmZmZiUzQiUwQSUzQiUwQSU3RCUwQS5jdXN0b20tMjQlMjAucmlnaHRTaWRlYmFyJTIwLnRpdGxlJTdCJTBBY29sb3IlM0ElMjNmMTVjMjUlM0IlMEElM0IlMEElN0QlMEEuY3VzdG9tLTI0JTIwLnJpZ2h0U2lkZWJhciUyMC5zdWJ0aXRsZSU3QiUwQWNvbG9yJTNBJTIzNjY5OTQwJTNCJTBBJTNCJTBBJTdEJTBBLmN1c3RvbS0yNCUyMC5mb290ZXIlN0IlMEFiYWNrZ3JvdW5kLWNvbG9yJTNBJTIzZmZmZmZmJTNCJTBBJTNCJTBBJTdEJTBBLmN1c3RvbS0yNCUyMC5mb290ZXIlMjAudGV4dCU3QiUwQWNvbG9yJTNBJTIzMGQwZDBkJTNCJTBBJTNCJTBBJTdEJTBBLmN1c3RvbS0yNCUyMC5mb290ZXIlMjAudGl0bGUlN0IlMEFjb2xvciUzQSUyMzAwMDAwMCUzQiUwQSUzQiUwQSU3RCUwQS5jdXN0b20tMjQlMjAuZm9vdGVyJTIwYSU3QiUwQWNvbG9yJTNBJTIzMWIzYmRlJTNCJTBBJTNCJTBBJTdEJTBBLmN1c3RvbS0yNCUyMC5mb290ZXIlMjAuc3VidGl0bGUlN0IlMEFjb2xvciUzQSUyMzAwMDAwMCUzQiUwQSUzQiUwQSU3RCUwQS5jdXN0b20tMjQlMjAuaW5mdXNpb24tZmllbGQtbGFiZWwtY29udGFpbmVyJTdCJTBBZm9udC1zaXplJTNBMTRweCUzQiUwQSUzQiUwQSU3RCUwQS5jdXN0b20tMjQlMjAuaW5mdXNpb24tZmllbGQtbGFiZWwtY29udGFpbmVyJTdCJTBBZm9udC1mYW1pbHklM0FBcmlhbCUzQiUwQSUzQiUwQSU3RCUwQS5jdXN0b20tMjQlMjAuaW5mdXNpb24tZmllbGQtbGFiZWwtY29udGFpbmVyJTdCJTBBY29sb3IlM0ElMjMwMDAwMDAlM0IlMEElM0IlMEElN0QlMEEuY3VzdG9tLTI0JTIwLmluZnVzaW9uLWZpZWxkLWlucHV0JTdCJTBBZm9udC1zaXplJTNBMTRweCUzQiUwQSUzQiUwQSU3RCUwQS5jdXN0b20tMjQlMjAuaW5mdXNpb24tb3B0aW9uJTIwbGFiZWwlN0IlMEFmb250LXNpemUlM0ExNHB4JTNCJTBBJTNCJTBBJTdEJTBBLmN1c3RvbS0yNCUyMC5pbmZ1c2lvbi1vcHRpb24lMjBsYWJlbCU3QiUwQWZvbnQtZmFtaWx5JTNBQXJpYWwlM0IlMEElM0IlMEElN0QlMEEuY3VzdG9tLTI0JTIwLmluZnVzaW9uLW9wdGlvbiUyMGxhYmVsJTdCJTBBY29sb3IlM0ElMjMwMDAwMDAlM0IlMEElM0IlMEElN0QlMEEuY3VzdG9tLTI0JTIwLndlYkZvcm1Cb2R5Q29udGFpbmVyJTdCJTBBYm9yZGVyLXdpZHRoJTNBMHB4JTNCJTBBJTNCJTBBJTdEJTBBLmN1c3RvbS0yNCUyMC53ZWJGb3JtQm9keUNvbnRhaW5lciU3QiUwQWJvcmRlci1zdHlsZSUzQUhpZGRlbiUzQiUwQSUzQiUwQSU3RCUwQS5jdXN0b20tMjQlMjAud2ViRm9ybUJvZHlDb250YWluZXIlN0IlMEFib3JkZXItY29sb3IlM0ElMjMwMDAwMDAlM0IlMEElM0IlMEElN0QlMEElM0MlMkZzdHlsZSUzRSUzQ3N0eWxlJTIwdHlwZSUzRCUyMnRleHQlMkZjc3MlMjIlM0UlMEEuaW5mdXNpb24tZmllbGQtbGFiZWwtY29udGFpbmVyJTIwJTdCJTBBdGV4dC1hbGlnbiUzQUxlZnQlM0IlMEElN0QlMEEuaW5mdXNpb24tZmllbGQtaW5wdXQtY29udGFpbmVyJTIwJTdCJTBBd2lkdGglM0EzMDBweCUzQiUwQSU3RCUwQS5pbmZ1c2lvbi1maWVsZC1sYWJlbC1jb250YWluZXIlMjAlN0IlMEF2ZXJ0aWNhbC1hbGlnbiUzQU1pZGRsZSUzQiUwQSU3RCUwQS5ib2R5Q29udGFpbmVyJTIwJTdCJTBBd2lkdGglM0E2MzBweCUzQiUwQSU3RCUwQSUzQyUyRnN0eWxlJTNFJTNDc2NyaXB0JTIwc3JjJTNEJTIyaHR0cHMlM0ElMkYlMkZ0cjgxNy5pbmZ1c2lvbnNvZnQuYXBwJTJGYXBwJTJGd2ViVHJhY2tpbmclMkZnZXRUcmFja2luZ0NvZGUlM0ZiJTNEMS43MC4wLjI2Mjg2Ni1oZi0yMDIwMDgwNzEyMjclMjIlMjB0eXBlJTNEJTIydGV4dCUyRmphdmFzY3JpcHQlMjIlM0UlMEElM0MlMkZzY3JpcHQlM0UlM0NzY3JpcHQlMjBzcmMlM0QlMjJodHRwcyUzQSUyRiUyRnRyODE3LmluZnVzaW9uc29mdC5jb20lMkZyZXNvdXJjZXMlMkZleHRlcm5hbCUyRnJlY2FwdGNoYSUyRnByb2R1Y3Rpb24lMkZyZWNhcHRjaGEuanMlM0ZiJTNEMS43MC4wLjI2Mjg2Ni1oZi0yMDIwMDgwNzEyMjclMjIlMjB0eXBlJTNEJTIydGV4dCUyRmphdmFzY3JpcHQlMjIlM0UlMEElM0MlMkZzY3JpcHQlM0UlM0NzY3JpcHQlMjBhc3luYyUzRCUyMmFzeW5jJTIyJTIwZGVmZXIlM0QlMjJkZWZlciUyMiUyMHNyYyUzRCUyMmh0dHBzJTNBJTJGJTJGd3d3Lmdvb2dsZS5jb20lMkZyZWNhcHRjaGElMkZhcGkuanMlM0ZvbmxvYWQlM0RvbmxvYWRJbmZ1c2lvblJlY2FwdGNoYUNhbGxiYWNrJTI2cmVuZGVyJTNEZXhwbGljaXQlMjIlMjB0eXBlJTNEJTIydGV4dCUyRmphdmFzY3JpcHQlMjIlM0UlMEElM0MlMkZzY3JpcHQlM0UlMEElM0NkaXYlMjBjbGFzcyUzRCUyMnRleHQlMjIlMjBpZCUzRCUyMndlYmZvcm1FcnJvcnMlMjIlMjBuYW1lJTNEJTIyZXJyb3JDb250ZW50JTIyJTNFJTBBJTNDJTJGZGl2JTNFJTBBJTNDZm9ybSUyMGFjY2VwdC1jaGFyc2V0JTNEJTIyVVRGLTglMjIlMjBhY3Rpb24lM0QlMjJodHRwcyUzQSUyRiUyRnRyODE3LmluZnVzaW9uc29mdC5jb20lMkZhcHAlMkZmb3JtJTJGcHJvY2VzcyUyRjJjMzQ5MDg2MzQ3ZDA3NTVhYzE4MzA4YjE4OTg3OTEyJTIyJTIwY2xhc3MlM0QlMjJpbmZ1c2lvbi1mb3JtJTIyJTIwaWQlM0QlMjJpbmZfZm9ybV8yYzM0OTA4NjM0N2QwNzU1YWMxODMwOGIxODk4NzkxMiUyMiUyMG1ldGhvZCUzRCUyMlBPU1QlMjIlMjBuYW1lJTNEJTIyTENBVCUyMFdlYmZvcm0lMjAlMjhUQ1AlMjklMjIlMjBvbnN1Ym1pdCUzRCUyMnN1Ym1pdFdlYkZvcm0lMjglMjklMjIlM0UlMEElM0NzY3JpcHQlMjB0eXBlJTNEJTIydGV4dCUyRmphdmFzY3JpcHQlMjIlM0UlMEFmdW5jdGlvbiUyMHN1Ym1pdFdlYkZvcm0lMjglMjklMjAlN0IlMEF2YXIlMjBmb3JtJTIwJTNEJTIwZG9jdW1lbnQuZm9ybXMlNUIwJTVEJTNCJTBBdmFyJTIwcmVzb2x1dGlvbiUyMCUzRCUyMGRvY3VtZW50LmNyZWF0ZUVsZW1lbnQlMjglMjdpbnB1dCUyNyUyOSUzQiUwQXJlc29sdXRpb24uc2V0QXR0cmlidXRlJTI4JTI3aWQlMjclMkMlMjAlMjdzY3JlZW5SZXNvbHV0aW9uJTI3JTI5JTNCJTBBcmVzb2x1dGlvbi5zZXRBdHRyaWJ1dGUlMjglMjd0eXBlJTI3JTJDJTIwJTI3aGlkZGVuJTI3JTI5JTNCJTBBcmVzb2x1dGlvbi5zZXRBdHRyaWJ1dGUlMjglMjduYW1lJTI3JTJDJTIwJTI3c2NyZWVuUmVzb2x1dGlvbiUyNyUyOSUzQiUwQXZhciUyMHJlc29sdXRpb25TdHJpbmclMjAlM0QlMjBzY3JlZW4ud2lkdGglMjAlMkIlMjAlMjd4JTI3JTIwJTJCJTIwc2NyZWVuLmhlaWdodCUzQiUwQXJlc29sdXRpb24uc2V0QXR0cmlidXRlJTI4JTI3dmFsdWUlMjclMkMlMjByZXNvbHV0aW9uU3RyaW5nJTI5JTNCJTBBZm9ybS5hcHBlbmRDaGlsZCUyOHJlc29sdXRpb24lMjklM0IlMEF2YXIlMjBwbHVnaW5TdHJpbmclMjAlM0QlMjAlMjclMjclM0IlMEFpZiUyMCUyOHdpbmRvdy5BY3RpdmVYT2JqZWN0JTI5JTIwJTdCJTBBJTIwJTIwJTIwJTIwdmFyJTIwYWN0aXZlWE5hbWVzJTIwJTNEJTIwJTdCJTI3QWNyb1BERi5QREYlMjclM0ElMjdBZG9iZSUyMFJlYWRlciUyNyUyQyUwQSUyMCUyMCUyMCUyMCUyMCUyMCUyMCUyMCUyN1Nob2Nrd2F2ZUZsYXNoLlNob2Nrd2F2ZUZsYXNoJTI3JTNBJTI3Rmxhc2glMjclMkMlMEElMjAlMjAlMjAlMjAlMjAlMjAlMjAlMjAlMjdRdWlja1RpbWUuUXVpY2tUaW1lJTI3JTNBJTI3UXVpY2slMjBUaW1lJTI3JTJDJTBBJTIwJTIwJTIwJTIwJTIwJTIwJTIwJTIwJTI3U1dDdGwlMjclM0ElMjdTaG9ja3dhdmUlMjclMkMlMEElMjAlMjAlMjAlMjAlMjAlMjAlMjAlMjAlMjdXTVBMYXllci5PQ1glMjclM0ElMjdXaW5kb3dzJTIwTWVkaWElMjBQbGF5ZXIlMjclMkMlMEElMjAlMjAlMjAlMjAlMjAlMjAlMjAlMjAlMjdBZ0NvbnRyb2wuQWdDb250cm9sJTI3JTNBJTI3U2lsdmVybGlnaHQlMjclN0QlM0IlMEElMjAlMjAlMjAlMjB2YXIlMjBwbHVnaW4lMjAlM0QlMjBudWxsJTNCJTBBJTIwJTIwJTIwJTIwZm9yJTIwJTI4dmFyJTIwYWN0aXZlS2V5JTIwaW4lMjBhY3RpdmVYTmFtZXMlMjklMjAlN0IlMEElMjAlMjAlMjAlMjAlMjAlMjAlMjAlMjB0cnklMjAlN0IlMEElMjAlMjAlMjAlMjAlMjAlMjAlMjAlMjAlMjAlMjAlMjAlMjBwbHVnaW4lMjAlM0QlMjBudWxsJTNCJTBBJTIwJTIwJTIwJTIwJTIwJTIwJTIwJTIwJTIwJTIwJTIwJTIwcGx1Z2luJTIwJTNEJTIwbmV3JTIwQWN0aXZlWE9iamVjdCUyOGFjdGl2ZUtleSUyOSUzQiUwQSUyMCUyMCUyMCUyMCUyMCUyMCUyMCUyMCU3RCUyMGNhdGNoJTIwJTI4ZSUyOSUyMCU3QiUwQSUyMCUyMCUyMCUyMCUyMCUyMCUyMCUyMCUyMCUyMCUyMCUyMCUyRiUyRiUyMGRvJTIwbm90aGluZyUyQyUyMHRoZSUyMHBsdWdpbiUyMGlzJTIwbm90JTIwaW5zdGFsbGVkJTBBJTIwJTIwJTIwJTIwJTIwJTIwJTIwJTIwJTdEJTBBJTIwJTIwJTIwJTIwJTIwJTIwJTIwJTIwcGx1Z2luU3RyaW5nJTIwJTJCJTNEJTIwYWN0aXZlWE5hbWVzJTVCYWN0aXZlS2V5JTVEJTIwJTJCJTIwJTI3JTJDJTI3JTNCJTBBJTIwJTIwJTIwJTIwJTdEJTBBJTIwJTIwJTIwJTIwdmFyJTIwcmVhbFBsYXllck5hbWVzJTIwJTNEJTIwJTVCJTI3cm1vY2t4LlJlYWxQbGF5ZXIlMjBHMiUyMENvbnRyb2wlMjclMkMlMEElMjAlMjAlMjAlMjAlMjAlMjAlMjAlMjAlMjdybW9jeC5SZWFsUGxheWVyJTIwRzIlMjBDb250cm9sLjElMjclMkMlMEElMjAlMjAlMjAlMjAlMjAlMjAlMjAlMjAlMjdSZWFsUGxheWVyLlJlYWxQbGF5ZXIlMjh0bSUyOSUyMEFjdGl2ZVglMjBDb250cm9sJTIwJTI4MzItYml0JTI5JTI3JTJDJTBBJTIwJTIwJTIwJTIwJTIwJTIwJTIwJTIwJTI3UmVhbFZpZGVvLlJlYWxWaWRlbyUyOHRtJTI5JTIwQWN0aXZlWCUyMENvbnRyb2wlMjAlMjgzMi1iaXQlMjklMjclMkMlMEElMjAlMjAlMjAlMjAlMjAlMjAlMjAlMjAlMjdSZWFsUGxheWVyJTI3JTVEJTNCJTBBJTIwJTIwJTIwJTIwZm9yJTIwJTI4dmFyJTIwaW5kZXglMjAlM0QlMjAwJTNCJTIwaW5kZXglMjAlM0MlMjByZWFsUGxheWVyTmFtZXMubGVuZ3RoJTNCJTIwaW5kZXglMkIlMkIlMjklMjAlN0IlMEElMjAlMjAlMjAlMjAlMjAlMjAlMjAlMjB0cnklMjAlN0IlMEElMjAlMjAlMjAlMjAlMjAlMjAlMjAlMjAlMjAlMjAlMjAlMjBwbHVnaW4lMjAlM0QlMjBuZXclMjBBY3RpdmVYT2JqZWN0JTI4cmVhbFBsYXllck5hbWVzJTVCaW5kZXglNUQlMjklM0IlMEElMjAlMjAlMjAlMjAlMjAlMjAlMjAlMjAlN0QlMjBjYXRjaCUyMCUyOGUlMjklMjAlN0IlMEElMjAlMjAlMjAlMjAlMjAlMjAlMjAlMjAlMjAlMjAlMjAlMjBjb250aW51ZSUzQiUwQSUyMCUyMCUyMCUyMCUyMCUyMCUyMCUyMCU3RCUwQSUyMCUyMCUyMCUyMCUyMCUyMCUyMCUyMGlmJTIwJTI4cGx1Z2luJTI5JTIwJTdCJTBBJTIwJTIwJTIwJTIwJTIwJTIwJTIwJTIwJTIwJTIwJTIwJTIwYnJlYWslM0IlMEElMjAlMjAlMjAlMjAlMjAlMjAlMjAlMjAlN0QlMEElMjAlMjAlMjAlMjAlN0QlMEElMjAlMjAlMjAlMjBpZiUyMCUyOHBsdWdpbiUyOSUyMCU3QiUwQSUyMCUyMCUyMCUyMCUyMCUyMCUyMCUyMHBsdWdpblN0cmluZyUyMCUyQiUzRCUyMCUyN1JlYWxQbGF5ZXIlMkMlMjclM0IlMEElMjAlMjAlMjAlMjAlN0QlMEElN0QlMjBlbHNlJTIwJTdCJTBBJTIwJTIwJTIwJTIwZm9yJTIwJTI4dmFyJTIwaSUyMCUzRCUyMDAlM0IlMjBpJTIwJTNDJTIwbmF2aWdhdG9yLnBsdWdpbnMubGVuZ3RoJTNCJTIwaSUyQiUyQiUyOSUyMCU3QiUwQSUyMCUyMCUyMCUyMCUyMCUyMCUyMCUyMHBsdWdpblN0cmluZyUyMCUyQiUzRCUyMG5hdmlnYXRvci5wbHVnaW5zJTVCaSU1RC5uYW1lJTIwJTJCJTIwJTI3JTJDJTI3JTNCJTBBJTIwJTIwJTIwJTIwJTdEJTBBJTdEJTBBcGx1Z2luU3RyaW5nJTIwJTNEJTIwcGx1Z2luU3RyaW5nLnN1YnN0cmluZyUyODAlMkMlMjBwbHVnaW5TdHJpbmcubGFzdEluZGV4T2YlMjglMjclMkMlMjclMjklMjklM0IlMEF2YXIlMjBwbHVnaW5zJTIwJTNEJTIwZG9jdW1lbnQuY3JlYXRlRWxlbWVudCUyOCUyN2lucHV0JTI3JTI5JTNCJTBBcGx1Z2lucy5zZXRBdHRyaWJ1dGUlMjglMjdpZCUyNyUyQyUyMCUyN3BsdWdpbkxpc3QlMjclMjklM0IlMEFwbHVnaW5zLnNldEF0dHJpYnV0ZSUyOCUyN3R5cGUlMjclMkMlMjAlMjdoaWRkZW4lMjclMjklM0IlMEFwbHVnaW5zLnNldEF0dHJpYnV0ZSUyOCUyN25hbWUlMjclMkMlMjAlMjdwbHVnaW5MaXN0JTI3JTI5JTNCJTBBcGx1Z2lucy5zZXRBdHRyaWJ1dGUlMjglMjd2YWx1ZSUyNyUyQyUyMHBsdWdpblN0cmluZyUyOSUzQiUwQWZvcm0uYXBwZW5kQ2hpbGQlMjhwbHVnaW5zJTI5JTNCJTBBdmFyJTIwamF2YSUyMCUzRCUyMG5hdmlnYXRvci5qYXZhRW5hYmxlZCUyOCUyOSUzQiUwQXZhciUyMGphdmFFbmFibGVkJTIwJTNEJTIwZG9jdW1lbnQuY3JlYXRlRWxlbWVudCUyOCUyN2lucHV0JTI3JTI5JTNCJTBBamF2YUVuYWJsZWQuc2V0QXR0cmlidXRlJTI4JTI3aWQlMjclMkMlMjAlMjdqYXZhRW5hYmxlZCUyNyUyOSUzQiUwQWphdmFFbmFibGVkLnNldEF0dHJpYnV0ZSUyOCUyN3R5cGUlMjclMkMlMjAlMjdoaWRkZW4lMjclMjklM0IlMEFqYXZhRW5hYmxlZC5zZXRBdHRyaWJ1dGUlMjglMjduYW1lJTI3JTJDJTIwJTI3amF2YUVuYWJsZWQlMjclMjklM0IlMEFqYXZhRW5hYmxlZC5zZXRBdHRyaWJ1dGUlMjglMjd2YWx1ZSUyNyUyQyUyMGphdmElMjklM0IlMEFmb3JtLmFwcGVuZENoaWxkJTI4amF2YUVuYWJsZWQlMjklM0IlMEFqUXVlcnklMjglMjcuaW5mdXNpb24tc3VibWl0JTIwYnV0dG9uJTI3JTI5LmF0dHIlMjglMjdkaXNhYmxlZCUyNyUyQyUyMHRydWUlMjklM0IlMEElN0QlMEElM0MlMkZzY3JpcHQlM0UlM0NpbnB1dCUyMG5hbWUlM0QlMjJpbmZfZm9ybV94aWQlMjIlMjB0eXBlJTNEJTIyaGlkZGVuJTIyJTIwdmFsdWUlM0QlMjIyYzM0OTA4NjM0N2QwNzU1YWMxODMwOGIxODk4NzkxMiUyMiUyMCUyRiUzRSUzQ2lucHV0JTIwbmFtZSUzRCUyMmluZl9mb3JtX25hbWUlMjIlMjB0eXBlJTNEJTIyaGlkZGVuJTIyJTIwdmFsdWUlM0QlMjJMQ0FUJTIwV2ViZm9ybSUyMCUyOFRDUCUyOSUyMiUyMCUyRiUzRSUzQ2lucHV0JTIwbmFtZSUzRCUyMmluZnVzaW9uc29mdF92ZXJzaW9uJTIyJTIwdHlwZSUzRCUyMmhpZGRlbiUyMiUyMHZhbHVlJTNEJTIyMS43MC4wLjI2Mjg2NiUyMiUyMCUyRiUzRSUwQSUzQ2RpdiUyMGNsYXNzJTNEJTIyY3VzdG9tLTI0JTIwYmV0YS1iYXNlJTIwYmV0YS1mb250LWIlMjIlMjBpZCUzRCUyMm1haW5Db250ZW50JTIyJTIwc3R5bGUlM0QlMjJoZWlnaHQlM0ExMDAlMjUlMjIlM0UlMEElM0N0YWJsZSUyMGNlbGxwYWRkaW5nJTNEJTIyMTAlMjIlMjBjZWxsc3BhY2luZyUzRCUyMjAlMjIlMjBjbGFzcyUzRCUyMmJhY2tncm91bmQlMjIlMjBzdHlsZSUzRCUyMndpZHRoJTNBJTIwMTAwJTI1JTNCJTIwaGVpZ2h0JTNBJTIwMTAwJTI1JTIyJTNFJTNDdGJvZHklM0UlM0N0ciUzRSUzQ3RkJTIwYWxpZ24lM0QlMjJjZW50ZXIlMjIlMjB2YWxpZ24lM0QlMjJ0b3AlMjIlM0UlMEElM0N0YWJsZSUyMGJnY29sb3IlM0QlMjIlMjNGRkZGRkYlMjIlMjBjZWxscGFkZGluZyUzRCUyMjIwJTIyJTIwY2VsbHNwYWNpbmclM0QlMjIwJTIyJTIwY2xhc3MlM0QlMjJib2R5Q29udGFpbmVyJTIwd2ViRm9ybUJvZHlDb250YWluZXIlMjIlMjB3aWR0aCUzRCUyMjEwMCUyNSUyMiUzRSUzQ3Rib2R5JTNFJTNDdHIlM0UlM0N0ZCUyMGJnY29sb3IlM0QlMjIlMjNGRkZGRkYlMjIlMjBjbGFzcyUzRCUyMmJvZHklMjIlMjBzZWN0aW9uaWQlM0QlMjJib2R5JTIyJTIwdmFsaWduJTNEJTIydG9wJTIyJTNFJTBBJTNDZGl2JTNFJTBBJTNDdGFibGUlMjBjbGFzcyUzRCUyMmluZnVzaW9uLWZpZWxkLWNvbnRhaW5lciUyMiUyMHN0eWxlJTNEJTIyd2lkdGglM0EzMDAlM0IlMjIlM0UlM0N0Ym9keSUzRSUzQ3RyJTNFJTNDdGQlMjBjbGFzcyUzRCUyMmluZnVzaW9uLWZpZWxkLWxhYmVsLWNvbnRhaW5lciUyMiUzRSUwQSUzQ2xhYmVsJTIwZm9yJTNEJTIyaW5mX2ZpZWxkX0ZpcnN0TmFtZSUyMiUzRUZpcnN0JTIwTmFtZSUyMG9mJTIwQ2xpZW50JTIwJTJBJTNDJTJGbGFiZWwlM0UlMEElM0MlMkZ0ZCUzRSUzQyUyRnRyJTNFJTNDdHIlM0UlM0N0ZCUyMGNsYXNzJTNEJTIyaW5mdXNpb24tZmllbGQtaW5wdXQtY29udGFpbmVyJTIyJTIwc3R5bGUlM0QlMjJ3aWR0aCUzQTMwMHB4JTNCJTIyJTNFJTBBJTNDaW5wdXQlMjBjbGFzcyUzRCUyMmluZnVzaW9uLWZpZWxkLWlucHV0JTIyJTIwaWQlM0QlMjJpbmZfZmllbGRfRmlyc3ROYW1lJTIyJTIwbmFtZSUzRCUyMmluZl9maWVsZF9GaXJzdE5hbWUlMjIlMjBwbGFjZWhvbGRlciUzRCUyMkZpcnN0JTIwTmFtZSUyMG9mJTIwQ2xpZW50JTIwJTJBJTIyJTIwdHlwZSUzRCUyMnRleHQlMjIlMjAlMkYlM0UlMEElM0MlMkZ0ZCUzRSUzQyUyRnRyJTNFJTNDdHIlM0UlM0N0ZCUyMGNsYXNzJTNEJTIyaW5mdXNpb24tZmllbGQtbGFiZWwtY29udGFpbmVyJTIyJTNFJTBBJTNDbGFiZWwlMjBmb3IlM0QlMjJpbmZfZmllbGRfTGFzdE5hbWUlMjIlM0VMYXN0JTIwTmFtZSUyMG9mJTIwQ2xpZW50JTIwJTJBJTNDJTJGbGFiZWwlM0UlMEElM0MlMkZ0ZCUzRSUzQyUyRnRyJTNFJTNDdHIlM0UlM0N0ZCUyMGNsYXNzJTNEJTIyaW5mdXNpb24tZmllbGQtaW5wdXQtY29udGFpbmVyJTIyJTIwc3R5bGUlM0QlMjJ3aWR0aCUzQTMwMHB4JTNCJTIyJTNFJTBBJTNDaW5wdXQlMjBjbGFzcyUzRCUyMmluZnVzaW9uLWZpZWxkLWlucHV0JTIyJTIwaWQlM0QlMjJpbmZfZmllbGRfTGFzdE5hbWUlMjIlMjBuYW1lJTNEJTIyaW5mX2ZpZWxkX0xhc3ROYW1lJTIyJTIwcGxhY2Vob2xkZXIlM0QlMjJMYXN0JTIwTmFtZSUyMG9mJTIwQ2xpZW50JTIwJTJBJTIyJTIwdHlwZSUzRCUyMnRleHQlMjIlMjAlMkYlM0UlMEElM0MlMkZ0ZCUzRSUzQyUyRnRyJTNFJTNDJTJGdGJvZHklM0UlM0MlMkZ0YWJsZSUzRSUwQSUzQyUyRmRpdiUzRSUwQSUzQ2RpdiUzRSUwQSUzQ3RhYmxlJTIwY2xhc3MlM0QlMjJpbmZ1c2lvbi1maWVsZC1jb250YWluZXIlMjIlMjBzdHlsZSUzRCUyMndpZHRoJTNBMzAwJTNCJTIyJTNFJTNDdGJvZHklM0UlM0N0ciUzRSUzQ3RkJTIwY2xhc3MlM0QlMjJpbmZ1c2lvbi1maWVsZC1sYWJlbC1jb250YWluZXIlMjIlM0UlMEElM0NsYWJlbCUyMGZvciUzRCUyMmluZl9maWVsZF9FbWFpbCUyMiUzRVByaW1hcnklMjBFbWFpbCUyMCUyQSUzQyUyRmxhYmVsJTNFJTBBJTNDJTJGdGQlM0UlM0MlMkZ0ciUzRSUzQ3RyJTNFJTNDdGQlMjBjbGFzcyUzRCUyMmluZnVzaW9uLWZpZWxkLWlucHV0LWNvbnRhaW5lciUyMiUyMHN0eWxlJTNEJTIyd2lkdGglM0EzMDBweCUzQiUyMiUzRSUwQSUzQ2lucHV0JTIwY2xhc3MlM0QlMjJpbmZ1c2lvbi1maWVsZC1pbnB1dCUyMiUyMGlkJTNEJTIyaW5mX2ZpZWxkX0VtYWlsJTIyJTIwbmFtZSUzRCUyMmluZl9maWVsZF9FbWFpbCUyMiUyMHBsYWNlaG9sZGVyJTNEJTIyUHJpbWFyeSUyMEVtYWlsJTIwJTJBJTIyJTIwdHlwZSUzRCUyMnRleHQlMjIlMjAlMkYlM0UlMEElM0MlMkZ0ZCUzRSUzQyUyRnRyJTNFJTNDJTJGdGJvZHklM0UlM0MlMkZ0YWJsZSUzRSUwQSUzQyUyRmRpdiUzRSUwQSUzQ2RpdiUzRSUwQSUzQ3RhYmxlJTIwY2xhc3MlM0QlMjJpbmZ1c2lvbi1maWVsZC1jb250YWluZXIlMjIlMjBzdHlsZSUzRCUyMndpZHRoJTNBMzAwJTNCJTIyJTNFJTNDdGJvZHklM0UlM0N0ciUzRSUzQ3RkJTIwY2xhc3MlM0QlMjJpbmZ1c2lvbi1maWVsZC1sYWJlbC1jb250YWluZXIlMjIlM0UlMEElM0NsYWJlbCUyMGZvciUzRCUyMmluZl9maWVsZF9QaG9uZTElMjIlM0VQcmltYXJ5JTIwUGhvbmUlMjBOdW1iZXIlMjAlMkElM0MlMkZsYWJlbCUzRSUwQSUzQyUyRnRkJTNFJTNDJTJGdHIlM0UlM0N0ciUzRSUzQ3RkJTIwY2xhc3MlM0QlMjJpbmZ1c2lvbi1maWVsZC1pbnB1dC1jb250YWluZXIlMjIlMjBzdHlsZSUzRCUyMndpZHRoJTNBMzAwcHglM0IlMjIlM0UlMEElM0NpbnB1dCUyMGNsYXNzJTNEJTIyaW5mdXNpb24tZmllbGQtaW5wdXQlMjIlMjBpZCUzRCUyMmluZl9maWVsZF9QaG9uZTElMjIlMjBuYW1lJTNEJTIyaW5mX2ZpZWxkX1Bob25lMSUyMiUyMHBsYWNlaG9sZGVyJTNEJTIyUHJpbWFyeSUyMFBob25lJTIwTnVtYmVyJTIwJTJBJTIyJTIwdHlwZSUzRCUyMnRleHQlMjIlMjAlMkYlM0UlMEElM0MlMkZ0ZCUzRSUzQyUyRnRyJTNFJTNDJTJGdGJvZHklM0UlM0MlMkZ0YWJsZSUzRSUwQSUzQyUyRmRpdiUzRSUwQSUzQ2RpdiUzRSUwQSUzQ2RpdiUyMHN0eWxlJTNEJTIyaGVpZ2h0JTNBMjBweCUyMiUzRSUwQSUzQ2RpdiUyMHN0eWxlJTNEJTIyaGVpZ2h0JTNBMTBweCUzQmJvcmRlci1ib3R0b20lM0ExcHglMjBzb2xpZCUyMCUyM0NDQ0NDQyUyMiUzRSUwQSUyNm5ic3AlM0IlMEElM0MlMkZkaXYlM0UlMEElM0NkaXYlMjBzdHlsZSUzRCUyMmhlaWdodCUzQTEwcHglM0IlMjIlM0UlMEElMjZuYnNwJTNCJTBBJTNDJTJGZGl2JTNFJTBBJTNDJTJGZGl2JTNFJTBBJTNDJTJGZGl2JTNFJTBBJTNDZGl2JTNFJTBBJTNDdGFibGUlMjBjbGFzcyUzRCUyMmluZnVzaW9uLWZpZWxkLWNvbnRhaW5lciUyMiUyMHN0eWxlJTNEJTIyd2lkdGglM0EzMDAlM0IlMjIlM0UlM0N0Ym9keSUzRSUzQ3RyJTNFJTNDdGQlMjBjbGFzcyUzRCUyMmluZnVzaW9uLWZpZWxkLWxhYmVsLWNvbnRhaW5lciUyMiUzRSUwQSUzQ2xhYmVsJTIwZm9yJTNEJTIyaW5mX2N1c3RvbV9Jc3RoaXNhTWlub3J1bmRlcjE4JTIyJTNFQXJlJTIweW91JTIwcmVxdWVzdGluZyUyMHNlcnZpY2VzJTIwZm9yJTIwYSUyMG1pbm9yJTNGJTIwJTI4dW5kZXIlMjAxOCUyOSUzRiUyMCUyQSUzQyUyRmxhYmVsJTNFJTBBJTNDJTJGdGQlM0UlM0MlMkZ0ciUzRSUzQ3RyJTNFJTNDdGQlMjBjbGFzcyUzRCUyMmluZnVzaW9uLWZpZWxkLWlucHV0LWNvbnRhaW5lciUyMiUyMHN0eWxlJTNEJTIyd2lkdGglM0EzMDBweCUzQiUyMiUzRSUwQSUzQ2RpdiUyMGNsYXNzJTNEJTIyaW5mdXNpb24tZmllbGQtaW5wdXQtY29udGFpbmVyJTIyJTNFJTBBJTNDc2VsZWN0JTIwY2xhc3MlM0QlMjJpbmZ1c2lvbi1tdWx0aXNlbGVjdCUyMiUyMGlkJTNEJTIyaW5mX2N1c3RvbV9Jc3RoaXNhTWlub3J1bmRlcjE4JTIyJTIwbXVsdGlwbGUlM0QlMjJNVUxUSVBMRSUyMiUyMG5hbWUlM0QlMjJpbmZfY3VzdG9tX0lzdGhpc2FNaW5vcnVuZGVyMTglMjIlMjBzaXplJTNEJTIyMiUyMiUzRSUzQ29wdGlvbiUyMHZhbHVlJTNEJTIyWWVzJTIyJTNFWWVzJTNDJTJGb3B0aW9uJTNFJTNDb3B0aW9uJTIwdmFsdWUlM0QlMjJObyUyMiUzRU5vJTNDJTJGb3B0aW9uJTNFJTNDJTJGc2VsZWN0JTNFJTBBJTNDJTJGZGl2JTNFJTBBJTNDJTJGdGQlM0UlM0MlMkZ0ciUzRSUzQyUyRnRib2R5JTNFJTNDJTJGdGFibGUlM0UlMEElM0MlMkZkaXYlM0UlMEElM0NkaXYlM0UlMEElM0N0YWJsZSUyMGNsYXNzJTNEJTIyaW5mdXNpb24tZmllbGQtY29udGFpbmVyJTIyJTIwc3R5bGUlM0QlMjJ3aWR0aCUzQTMwMCUzQiUyMiUzRSUzQ3Rib2R5JTNFJTNDdHIlM0UlM0N0ZCUyMGNsYXNzJTNEJTIyaW5mdXNpb24tZmllbGQtbGFiZWwtY29udGFpbmVyJTIyJTNFJTBBJTNDbGFiZWwlMjBmb3IlM0QlMjJpbmZfY3VzdG9tX1BhcmVudHNOYW1lJTIyJTNFUGFyZW50JTI3cyUyME5hbWUlMjAlMjhJZiUyMGNsaWVudCUyMGlzJTIwdW5kZXIlMjAxOCUyOSUzQyUyRmxhYmVsJTNFJTBBJTNDJTJGdGQlM0UlM0MlMkZ0ciUzRSUzQ3RyJTNFJTNDdGQlMjBjbGFzcyUzRCUyMmluZnVzaW9uLWZpZWxkLWlucHV0LWNvbnRhaW5lciUyMiUyMHN0eWxlJTNEJTIyd2lkdGglM0EzMDBweCUzQiUyMiUzRSUwQSUzQ2lucHV0JTIwY2xhc3MlM0QlMjJpbmZ1c2lvbi1maWVsZC1pbnB1dCUyMiUyMGlkJTNEJTIyaW5mX2N1c3RvbV9QYXJlbnRzTmFtZSUyMiUyMG5hbWUlM0QlMjJpbmZfY3VzdG9tX1BhcmVudHNOYW1lJTIyJTIwcGxhY2Vob2xkZXIlM0QlMjJQYXJlbnQlMjdzJTIwTmFtZSUyMCUyOElmJTIwY2xpZW50JTIwaXMlMjB1bmRlciUyMDE4JTI5JTIyJTIwdHlwZSUzRCUyMnRleHQlMjIlMjAlMkYlM0UlMEElM0MlMkZ0ZCUzRSUzQyUyRnRyJTNFJTNDJTJGdGJvZHklM0UlM0MlMkZ0YWJsZSUzRSUwQSUzQyUyRmRpdiUzRSUwQSUzQ2RpdiUzRSUwQSUzQ2RpdiUyMHN0eWxlJTNEJTIyaGVpZ2h0JTNBMjBweCUyMiUzRSUwQSUzQ2RpdiUyMHN0eWxlJTNEJTIyaGVpZ2h0JTNBMTBweCUzQmJvcmRlci1ib3R0b20lM0ExcHglMjBzb2xpZCUyMCUyM0NDQ0NDQyUyMiUzRSUwQSUyNm5ic3AlM0IlMEElM0MlMkZkaXYlM0UlMEElM0NkaXYlMjBzdHlsZSUzRCUyMmhlaWdodCUzQTEwcHglM0IlMjIlM0UlMEElMjZuYnNwJTNCJTBBJTNDJTJGZGl2JTNFJTBBJTNDJTJGZGl2JTNFJTBBJTNDJTJGZGl2JTNFJTBBJTNDZGl2JTNFJTBBJTNDdGFibGUlMjBjbGFzcyUzRCUyMmluZnVzaW9uLWZpZWxkLWNvbnRhaW5lciUyMiUyMHN0eWxlJTNEJTIyd2lkdGglM0EzMDAlM0IlMjIlM0UlM0N0Ym9keSUzRSUzQ3RyJTNFJTNDdGQlMjBjbGFzcyUzRCUyMmluZnVzaW9uLWZpZWxkLWxhYmVsLWNvbnRhaW5lciUyMiUzRSUwQSUzQ2xhYmVsJTIwZm9yJTNEJTIyaW5mX2N1c3RvbV9Ib3djYW53ZWhlbHB5b3UxJTIyJTNFSG93JTIwY2FuJTIwd2UlMjBoZWxwJTIweW91JTNGJTIwJTJBJTNDJTJGbGFiZWwlM0UlMEElM0MlMkZ0ZCUzRSUzQyUyRnRyJTNFJTNDdHIlM0UlM0N0ZCUyMGNsYXNzJTNEJTIyaW5mdXNpb24tZmllbGQtaW5wdXQtY29udGFpbmVyJTIyJTIwc3R5bGUlM0QlMjJ3aWR0aCUzQTMwMHB4JTNCJTIyJTNFJTBBJTNDdGV4dGFyZWElMjBjb2xzJTNEJTIyMjQlMjIlMjBpZCUzRCUyMmluZl9jdXN0b21fSG93Y2Fud2VoZWxweW91MSUyMiUyMG5hbWUlM0QlMjJpbmZfY3VzdG9tX0hvd2NhbndlaGVscHlvdTElMjIlMjBwbGFjZWhvbGRlciUzRCUyMkhvdyUyMGNhbiUyMHdlJTIwaGVscCUyMHlvdSUzRiUyMCUyQSUyMiUyMHJvd3MlM0QlMjI1JTIyJTNFJTNDJTJGdGV4dGFyZWElM0UlMEElM0MlMkZ0ZCUzRSUzQyUyRnRyJTNFJTNDJTJGdGJvZHklM0UlM0MlMkZ0YWJsZSUzRSUwQSUzQyUyRmRpdiUzRSUwQSUzQ2RpdiUzRSUwQSUzQ2RpdiUyMHN0eWxlJTNEJTIyaGVpZ2h0JTNBMTVweCUzQiUyMGxpbmUtaGVpZ2h0JTNBMTVweCUzQiUyMiUzRSUwQSUyNm5ic3AlM0IlMEElM0MlMkZkaXYlM0UlMEElM0MlMkZkaXYlM0UlMEElM0NkaXYlM0UlMEElM0N0YWJsZSUyMGNsYXNzJTNEJTIyaW5mdXNpb24tZmllbGQtY29udGFpbmVyJTIyJTIwc3R5bGUlM0QlMjJ3aWR0aCUzQTMwMCUzQiUyMiUzRSUzQ3Rib2R5JTNFJTNDdHIlM0UlM0N0ZCUyMGNsYXNzJTNEJTIyaW5mdXNpb24tZmllbGQtbGFiZWwtY29udGFpbmVyJTIyJTNFJTBBJTNDbGFiZWwlMjBmb3IlM0QlMjJpbmZfY3VzdG9tX1JlcXVlc3RlZFNlcnZpY2VzJTIyJTNFV2hpY2glMjBzZXJ2aWNlcyUyMGFyZSUyMHlvdSUyMGludGVyZXN0ZWQlMjBpbiUzRiUyMCUyQSUzQyUyRmxhYmVsJTNFJTBBJTNDJTJGdGQlM0UlM0MlMkZ0ciUzRSUzQ3RyJTNFJTNDdGQlMjBjbGFzcyUzRCUyMmluZnVzaW9uLWZpZWxkLWlucHV0LWNvbnRhaW5lciUyMiUyMHN0eWxlJTNEJTIyd2lkdGglM0EzMDBweCUzQiUyMiUzRSUwQSUzQ2RpdiUyMGNsYXNzJTNEJTIyaW5mdXNpb24tZmllbGQtaW5wdXQtY29udGFpbmVyJTIyJTNFJTBBJTNDc2VsZWN0JTIwY2xhc3MlM0QlMjJpbmZ1c2lvbi1tdWx0aXNlbGVjdCUyMiUyMGlkJTNEJTIyaW5mX2N1c3RvbV9SZXF1ZXN0ZWRTZXJ2aWNlcyUyMiUyMG11bHRpcGxlJTNEJTIyTVVMVElQTEUlMjIlMjBuYW1lJTNEJTIyaW5mX2N1c3RvbV9SZXF1ZXN0ZWRTZXJ2aWNlcyUyMiUyMHNpemUlM0QlMjI3JTIyJTNFJTNDb3B0aW9uJTIwdmFsdWUlM0QlMjJPbi1TaXRlJTIwU2Vzc2lvbiUyMCUyODMwJTIwNjAlMjBvciUyMDkwLU1pbnV0ZSUyOSUyMiUzRU9uLVNpdGUlMjBTZXNzaW9uJTIwJTI4MzAlMjA2MCUyMG9yJTIwOTAtTWludXRlJTI5JTNDJTJGb3B0aW9uJTNFJTNDb3B0aW9uJTIwdmFsdWUlM0QlMjJUZXh0JTIwVGhlcmFweSUyMiUzRVRleHQlMjBUaGVyYXB5JTNDJTJGb3B0aW9uJTNFJTNDb3B0aW9uJTIwdmFsdWUlM0QlMjJWaWRlbyUyRk9ubGluZSUyMENoYXQlMjBUaGVyYXB5JTIyJTNFVmlkZW8lMkZPbmxpbmUlMjBDaGF0JTIwVGhlcmFweSUzQyUyRm9wdGlvbiUzRSUzQ29wdGlvbiUyMHZhbHVlJTNEJTIyUmVsYXRpb25zaGlwJTIwUmVib290JTIwSW50aW1hY3klMjBXb3Jrc2hvcCUyMiUzRVJlbGF0aW9uc2hpcCUyMFJlYm9vdCUyMEludGltYWN5JTIwV29ya3Nob3AlM0MlMkZvcHRpb24lM0UlM0NvcHRpb24lMjB2YWx1ZSUzRCUyMkRhdGluZyUyMENvYWNoaW5nJTIyJTNFRGF0aW5nJTIwQ29hY2hpbmclM0MlMkZvcHRpb24lM0UlM0NvcHRpb24lMjB2YWx1ZSUzRCUyMkklMjdtJTIwTm90JTIwU3VyZSUyMiUzRUklMjdtJTIwTm90JTIwU3VyZSUzQyUyRm9wdGlvbiUzRSUzQ29wdGlvbiUyMHZhbHVlJTNEJTIySSUyMERvbiUyN3QlMjBOZWVkJTIwYW4lMjBBcHBvaW50bWVudCUyMiUzRUklMjBEb24lMjd0JTIwTmVlZCUyMGFuJTIwQXBwb2ludG1lbnQlM0MlMkZvcHRpb24lM0UlM0MlMkZzZWxlY3QlM0UlMEElM0MlMkZkaXYlM0UlMEElM0MlMkZ0ZCUzRSUzQyUyRnRyJTNFJTNDJTJGdGJvZHklM0UlM0MlMkZ0YWJsZSUzRSUwQSUzQyUyRmRpdiUzRSUwQSUzQ2RpdiUzRSUwQSUzQ2RpdiUzRSUwQSUzQ2RpdiUyMGNsYXNzJTNEJTIydGl0bGUlMjIlMjBzdHlsZSUzRCUyMnRleHQtYWxpZ24lM0FsZWZ0JTIyJTNFJTBBJTNDZGl2JTIwY2xhc3MlM0QlMjJ0aXRsZSUyMiUyMGNvbnRlbnRpZCUzRCUyMnRpdGxlJTIyJTIwc3R5bGUlM0QlMjJ0ZXh0LWFsaWduJTNBJTIwbGVmdCUzQiUyMiUzRSUwQSUzQ2RpdiUzRSUwQSUzQ3NwYW4lMjBzdHlsZSUzRCUyMmZvbnQtc2l6ZSUzQSUyMDhwdCUzQiUyMGNvbG9yJTNBJTIwJTIzODg4ODg4JTNCJTIyJTNFJTNDc3BhbiUyMHN0eWxlJTNEJTIyZm9udC1zaXplJTNBJTIwOHB0JTNCJTIwY29sb3IlM0ElMjAlMjM4ODg4ODglM0IlMjIlM0UlM0NzcGFuJTIwc3R5bGUlM0QlMjJmb250LXNpemUlM0ElMjA4cHQlM0IlMjBjb2xvciUzQSUyMCUyMzg4ODg4OCUzQiUyMiUzRSUzQyUyRnNwYW4lM0UlM0MlMkZzcGFuJTNFSG9sZCUyMGRvd24lMjBDb21tYW5kJTIwa2V5JTIwd2hpbGUlMjBzZWxlY3RpbmclMjB0aGUlMjBzZXJ2aWNlcyUyMHRoYXQlMjBhcHBseS4lM0NzcGFuJTIwc3R5bGUlM0QlMjJmb250LXNpemUlM0ElMjA4cHQlM0IlMjBjb2xvciUzQSUyMCUyMzg4ODg4OCUzQiUyMiUzRSUzQ3NwYW4lMjBzdHlsZSUzRCUyMmZvbnQtc2l6ZSUzQSUyMDhwdCUzQiUyMGNvbG9yJTNBJTIwJTIzODg4ODg4JTNCJTIyJTNFJTNDJTJGc3BhbiUzRSUzQyUyRnNwYW4lM0UlM0MlMkZzcGFuJTNFJTBBJTNDJTJGZGl2JTNFJTBBJTNDJTJGZGl2JTNFJTBBJTNDJTJGZGl2JTNFJTBBJTNDJTJGZGl2JTNFJTBBJTNDJTJGZGl2JTNFJTBBJTNDZGl2JTNFJTBBJTNDZGl2JTIwc3R5bGUlM0QlMjJoZWlnaHQlM0ExNXB4JTNCJTIwbGluZS1oZWlnaHQlM0ExNXB4JTNCJTIyJTNFJTBBJTI2bmJzcCUzQiUwQSUzQyUyRmRpdiUzRSUwQSUzQyUyRmRpdiUzRSUwQSUzQ2RpdiUzRSUwQSUzQ2RpdiUyMHN0eWxlJTNEJTIyaGVpZ2h0JTNBMTVweCUzQiUyMGxpbmUtaGVpZ2h0JTNBMTVweCUzQiUyMiUzRSUwQSUyNm5ic3AlM0IlMEElM0MlMkZkaXYlM0UlMEElM0MlMkZkaXYlM0UlMEElM0NkaXYlM0UlMEElM0N0YWJsZSUyMGNsYXNzJTNEJTIyaW5mdXNpb24tZmllbGQtY29udGFpbmVyJTIyJTIwc3R5bGUlM0QlMjJ3aWR0aCUzQTMwMCUzQiUyMiUzRSUzQ3Rib2R5JTNFJTNDdHIlM0UlM0N0ZCUyMGNsYXNzJTNEJTIyaW5mdXNpb24tZmllbGQtbGFiZWwtY29udGFpbmVyJTIyJTNFJTBBJTNDbGFiZWwlMjBmb3IlM0QlMjJpbmZfY3VzdG9tX1doYXRhcmV5b3VyaWRlYWxkYXlzZm9ydGhlcmFweSUyMiUzRVdoYXQlMjBhcmUlMjB5b3VyJTIwaWRlYWwlMjBkYXlzJTIwZm9yJTIwdGhlcmFweSUzRiUyMCUyQSUzQyUyRmxhYmVsJTNFJTBBJTNDJTJGdGQlM0UlM0MlMkZ0ciUzRSUzQ3RyJTNFJTNDdGQlMjBjbGFzcyUzRCUyMmluZnVzaW9uLWZpZWxkLWlucHV0LWNvbnRhaW5lciUyMiUyMHN0eWxlJTNEJTIyd2lkdGglM0EzMDBweCUzQiUyMiUzRSUwQSUzQ2RpdiUyMGNsYXNzJTNEJTIyaW5mdXNpb24tZmllbGQtaW5wdXQtY29udGFpbmVyJTIyJTNFJTBBJTNDc2VsZWN0JTIwY2xhc3MlM0QlMjJpbmZ1c2lvbi1tdWx0aXNlbGVjdCUyMiUyMGlkJTNEJTIyaW5mX2N1c3RvbV9XaGF0YXJleW91cmlkZWFsZGF5c2ZvcnRoZXJhcHklMjIlMjBtdWx0aXBsZSUzRCUyMk1VTFRJUExFJTIyJTIwbmFtZSUzRCUyMmluZl9jdXN0b21fV2hhdGFyZXlvdXJpZGVhbGRheXNmb3J0aGVyYXB5JTIyJTIwc2l6ZSUzRCUyMjclMjIlM0UlM0NvcHRpb24lMjB2YWx1ZSUzRCUyMlN1bmRheSUyMiUzRVN1bmRheSUzQyUyRm9wdGlvbiUzRSUzQ29wdGlvbiUyMHZhbHVlJTNEJTIyTW9uZGF5JTIyJTNFTW9uZGF5JTNDJTJGb3B0aW9uJTNFJTNDb3B0aW9uJTIwdmFsdWUlM0QlMjJUdWVzZGF5JTIyJTNFVHVlc2RheSUzQyUyRm9wdGlvbiUzRSUzQ29wdGlvbiUyMHZhbHVlJTNEJTIyV2VkbmVzZGF5JTIyJTNFV2VkbmVzZGF5JTNDJTJGb3B0aW9uJTNFJTNDb3B0aW9uJTIwdmFsdWUlM0QlMjJUaHVyc2RheSUyMiUzRVRodXJzZGF5JTNDJTJGb3B0aW9uJTNFJTNDb3B0aW9uJTIwdmFsdWUlM0QlMjJGcmlkYXklMjIlM0VGcmlkYXklM0MlMkZvcHRpb24lM0UlM0NvcHRpb24lMjB2YWx1ZSUzRCUyMlNhdHVyZGF5JTIyJTNFU2F0dXJkYXklM0MlMkZvcHRpb24lM0UlM0MlMkZzZWxlY3QlM0UlMEElM0MlMkZkaXYlM0UlMEElM0MlMkZ0ZCUzRSUzQyUyRnRyJTNFJTNDJTJGdGJvZHklM0UlM0MlMkZ0YWJsZSUzRSUwQSUzQyUyRmRpdiUzRSUwQSUzQ2RpdiUzRSUwQSUzQ2RpdiUzRSUwQSUzQ2RpdiUyMGNsYXNzJTNEJTIydGl0bGUlMjIlMjBzdHlsZSUzRCUyMnRleHQtYWxpZ24lM0FsZWZ0JTIyJTNFJTBBJTNDZGl2JTIwY2xhc3MlM0QlMjJ0aXRsZSUyMiUyMGNvbnRlbnRpZCUzRCUyMnRpdGxlJTIyJTIwc3R5bGUlM0QlMjJ0ZXh0LWFsaWduJTNBJTIwbGVmdCUzQiUyMiUzRSUwQSUzQ2RpdiUzRSUwQSUzQ3NwYW4lMjBzdHlsZSUzRCUyMmZvbnQtc2l6ZSUzQSUyMDhwdCUzQiUyMGNvbG9yJTNBJTIwJTIzODA4MDgwJTNCJTIyJTNFSG9sZCUyMGRvd24lMjBDb21tYW5kJTIwa2V5JTIwd2hpbGUlMjBzZWxlY3RpbmclMjB0aGUlMjBkYXlzJTIwdGhhdCUyMGFwcGx5LiUzQyUyRnNwYW4lM0UlMEElM0MlMkZkaXYlM0UlMEElM0MlMkZkaXYlM0UlMEElM0MlMkZkaXYlM0UlMEElM0MlMkZkaXYlM0UlMEElM0MlMkZkaXYlM0UlMEElM0NkaXYlM0UlMEElM0NkaXYlMjBzdHlsZSUzRCUyMmhlaWdodCUzQTE1cHglM0IlMjBsaW5lLWhlaWdodCUzQTE1cHglM0IlMjIlM0UlMEElMjZuYnNwJTNCJTBBJTNDJTJGZGl2JTNFJTBBJTNDJTJGZGl2JTNFJTBBJTNDZGl2JTNFJTBBJTNDZGl2JTIwc3R5bGUlM0QlMjJoZWlnaHQlM0ExNXB4JTNCJTIwbGluZS1oZWlnaHQlM0ExNXB4JTNCJTIyJTNFJTBBJTI2bmJzcCUzQiUwQSUzQyUyRmRpdiUzRSUwQSUzQyUyRmRpdiUzRSUwQSUzQ2RpdiUzRSUwQSUzQ3RhYmxlJTIwY2xhc3MlM0QlMjJpbmZ1c2lvbi1maWVsZC1jb250YWluZXIlMjIlMjBzdHlsZSUzRCUyMndpZHRoJTNBMzAwJTNCJTIyJTNFJTNDdGJvZHklM0UlM0N0ciUzRSUzQ3RkJTIwY2xhc3MlM0QlMjJpbmZ1c2lvbi1maWVsZC1sYWJlbC1jb250YWluZXIlMjIlM0UlMEElM0NsYWJlbCUyMGZvciUzRCUyMmluZl9jdXN0b21fV2hhdGFyZXlvdXJpZGVhbHRpbWVzb2ZkYXlmb3J0aGVyYXB5JTIyJTNFV2hhdCUyMGFyZSUyMHlvdXIlMjBpZGVhbCUyMHRpbWVzJTIwb2YlMjBkYXklMjBmb3IlMjB0aGVyYXB5JTIwJTJBJTNDJTJGbGFiZWwlM0UlMEElM0MlMkZ0ZCUzRSUzQyUyRnRyJTNFJTNDdHIlM0UlM0N0ZCUyMGNsYXNzJTNEJTIyaW5mdXNpb24tZmllbGQtaW5wdXQtY29udGFpbmVyJTIyJTIwc3R5bGUlM0QlMjJ3aWR0aCUzQTMwMHB4JTNCJTIyJTNFJTBBJTNDZGl2JTIwY2xhc3MlM0QlMjJpbmZ1c2lvbi1maWVsZC1pbnB1dC1jb250YWluZXIlMjIlM0UlMEElM0NzZWxlY3QlMjBjbGFzcyUzRCUyMmluZnVzaW9uLW11bHRpc2VsZWN0JTIyJTIwaWQlM0QlMjJpbmZfY3VzdG9tX1doYXRhcmV5b3VyaWRlYWx0aW1lc29mZGF5Zm9ydGhlcmFweSUyMiUyMG11bHRpcGxlJTNEJTIyTVVMVElQTEUlMjIlMjBuYW1lJTNEJTIyaW5mX2N1c3RvbV9XaGF0YXJleW91cmlkZWFsdGltZXNvZmRheWZvcnRoZXJhcHklMjIlMjBzaXplJTNEJTIyNyUyMiUzRSUzQ29wdGlvbiUyMHZhbHVlJTNEJTIyRWFybHklMjBNb3JuaW5nJTIyJTNFRWFybHklMjBNb3JuaW5nJTNDJTJGb3B0aW9uJTNFJTNDb3B0aW9uJTIwdmFsdWUlM0QlMjJMYXRlJTIwTW9ybmluZyUyMiUzRUxhdGUlMjBNb3JuaW5nJTNDJTJGb3B0aW9uJTNFJTNDb3B0aW9uJTIwdmFsdWUlM0QlMjJMdW5jaHRpbWUlMjIlM0VMdW5jaHRpbWUlM0MlMkZvcHRpb24lM0UlM0NvcHRpb24lMjB2YWx1ZSUzRCUyMkFmdGVybm9vbiUyMiUzRUFmdGVybm9vbiUzQyUyRm9wdGlvbiUzRSUzQ29wdGlvbiUyMHZhbHVlJTNEJTIyRWFybHklMjBFdmVuaW5nJTIyJTNFRWFybHklMjBFdmVuaW5nJTNDJTJGb3B0aW9uJTNFJTNDb3B0aW9uJTIwdmFsdWUlM0QlMjJMYXRlJTIwRXZlbmluZyUyMiUzRUxhdGUlMjBFdmVuaW5nJTNDJTJGb3B0aW9uJTNFJTNDb3B0aW9uJTIwdmFsdWUlM0QlMjJJJTIwRG9uJTI3dCUyME5lZWQlMjBhbiUyMEFwcG9pbnRtZW50JTIyJTNFSSUyMERvbiUyN3QlMjBOZWVkJTIwYW4lMjBBcHBvaW50bWVudCUzQyUyRm9wdGlvbiUzRSUzQyUyRnNlbGVjdCUzRSUwQSUzQyUyRmRpdiUzRSUwQSUzQyUyRnRkJTNFJTNDJTJGdHIlM0UlM0MlMkZ0Ym9keSUzRSUzQyUyRnRhYmxlJTNFJTBBJTNDJTJGZGl2JTNFJTBBJTNDZGl2JTNFJTBBJTNDZGl2JTNFJTBBJTNDZGl2JTIwY2xhc3MlM0QlMjJ0aXRsZSUyMiUyMHN0eWxlJTNEJTIydGV4dC1hbGlnbiUzQWxlZnQlMjIlM0UlMEElM0NkaXYlMjBjbGFzcyUzRCUyMnRpdGxlJTIyJTIwY29udGVudGlkJTNEJTIydGl0bGUlMjIlMjBzdHlsZSUzRCUyMnRleHQtYWxpZ24lM0ElMjBsZWZ0JTNCJTIyJTNFJTBBJTNDZGl2JTNFJTBBJTNDc3BhbiUyMHN0eWxlJTNEJTIyY29sb3IlM0ElMjAlMjM4MDgwODAlM0IlMjBmb250LXNpemUlM0ElMjA4cHQlM0IlMjIlM0UlM0NzcGFuJTIwc3R5bGUlM0QlMjJjb2xvciUzQSUyMCUyMzgwODA4MCUzQiUyMGZvbnQtc2l6ZSUzQSUyMDhwdCUzQiUyMiUzRSUzQyUyRnNwYW4lM0VIb2xkJTIwZG93biUyMENvbW1hbmQlMjBrZXklMjB3aGlsZSUyMHNlbGVjdGluZyUyMHRpbWVzJTIwdGhhdCUyMGFwcGx5LiUzQ3NwYW4lMjBzdHlsZSUzRCUyMmNvbG9yJTNBJTIwJTIzODA4MDgwJTNCJTIwZm9udC1zaXplJTNBJTIwOHB0JTNCJTIyJTNFJTNDJTJGc3BhbiUzRSUzQyUyRnNwYW4lM0UlMEElM0MlMkZkaXYlM0UlMEElM0MlMkZkaXYlM0UlMEElM0MlMkZkaXYlM0UlMEElM0MlMkZkaXYlM0UlMEElM0MlMkZkaXYlM0UlMEElM0NkaXYlM0UlMEElM0NkaXYlMjBzdHlsZSUzRCUyMmhlaWdodCUzQTE1cHglM0IlMjBsaW5lLWhlaWdodCUzQTE1cHglM0IlMjIlM0UlMEElMjZuYnNwJTNCJTBBJTNDJTJGZGl2JTNFJTBBJTNDJTJGZGl2JTNFJTBBJTNDZGl2JTNFJTBBJTNDZGl2JTIwc3R5bGUlM0QlMjJoZWlnaHQlM0ExNXB4JTNCJTIwbGluZS1oZWlnaHQlM0ExNXB4JTNCJTIyJTNFJTBBJTI2bmJzcCUzQiUwQSUzQyUyRmRpdiUzRSUwQSUzQyUyRmRpdiUzRSUwQSUzQ2RpdiUzRSUwQSUzQ3RhYmxlJTIwY2xhc3MlM0QlMjJpbmZ1c2lvbi1maWVsZC1jb250YWluZXIlMjIlMjBzdHlsZSUzRCUyMndpZHRoJTNBMzAwJTNCJTIyJTNFJTNDdGJvZHklM0UlM0N0ciUzRSUzQ3RkJTIwY2xhc3MlM0QlMjJpbmZ1c2lvbi1maWVsZC1sYWJlbC1jb250YWluZXIlMjIlM0UlMEElM0NsYWJlbCUyMGZvciUzRCUyMmluZl9jdXN0b21fUGF5bWVudFR5cGUlMjIlM0VIb3clMjB3b3VsZCUyMHlvdSUyMGxpa2UlMjB0byUyMHBheSUyMGZvciUyMHNlcnZpY2VzJTNGJTIwJTJBJTNDJTJGbGFiZWwlM0UlMEElM0MlMkZ0ZCUzRSUzQyUyRnRyJTNFJTNDdHIlM0UlM0N0ZCUyMGNsYXNzJTNEJTIyaW5mdXNpb24tZmllbGQtaW5wdXQtY29udGFpbmVyJTIyJTIwc3R5bGUlM0QlMjJ3aWR0aCUzQTMwMHB4JTNCJTIyJTNFJTBBJTNDZGl2JTIwY2xhc3MlM0QlMjJpbmZ1c2lvbi1yYWRpbyUyMiUzRSUwQSUzQ2RpdiUyMGNsYXNzJTNEJTIyb3B0aW9ucy1jb250YWluZXIlMjIlM0UlMEElM0NzcGFuJTIwY2xhc3MlM0QlMjJpbmZ1c2lvbi1vcHRpb24lMjIlM0UlM0NpbnB1dCUyMGlkJTNEJTIyaW5mX2N1c3RvbV9QYXltZW50VHlwZV9IdXNreSUyME1lZGljYWlkJTIyJTIwbmFtZSUzRCUyMmluZl9jdXN0b21fUGF5bWVudFR5cGUlMjIlMjBzdHlsZSUzRCUyMm1hcmdpbi1yaWdodCUzQTNweCUzQiUyMiUyMHR5cGUlM0QlMjJyYWRpbyUyMiUyMHZhbHVlJTNEJTIySHVza3klMjBNZWRpY2FpZCUyMiUyMCUyRiUzRSUzQ2xhYmVsJTIwZm9yJTNEJTIyaW5mX2N1c3RvbV9QYXltZW50VHlwZV9IdXNreSUyME1lZGljYWlkJTIyJTNFSHVza3klMjBNZWRpY2FpZCUzQyUyRmxhYmVsJTNFJTNDJTJGc3BhbiUzRSUzQ3NwYW4lMjBjbGFzcyUzRCUyMmluZnVzaW9uLW9wdGlvbiUyMiUzRSUzQ2lucHV0JTIwaWQlM0QlMjJpbmZfY3VzdG9tX1BheW1lbnRUeXBlX0FudGhlbSUyMEJDQlMlMjIlMjBuYW1lJTNEJTIyaW5mX2N1c3RvbV9QYXltZW50VHlwZSUyMiUyMHN0eWxlJTNEJTIybWFyZ2luLXJpZ2h0JTNBM3B4JTNCJTIyJTIwdHlwZSUzRCUyMnJhZGlvJTIyJTIwdmFsdWUlM0QlMjJBbnRoZW0lMjBCQ0JTJTIyJTIwJTJGJTNFJTNDbGFiZWwlMjBmb3IlM0QlMjJpbmZfY3VzdG9tX1BheW1lbnRUeXBlX0FudGhlbSUyMEJDQlMlMjIlM0VBbnRoZW0lMjBCQ0JTJTNDJTJGbGFiZWwlM0UlM0MlMkZzcGFuJTNFJTNDc3BhbiUyMGNsYXNzJTNEJTIyaW5mdXNpb24tb3B0aW9uJTIyJTNFJTNDaW5wdXQlMjBpZCUzRCUyMmluZl9jdXN0b21fUGF5bWVudFR5cGVfQ2lnbmElMjIlMjBuYW1lJTNEJTIyaW5mX2N1c3RvbV9QYXltZW50VHlwZSUyMiUyMHN0eWxlJTNEJTIybWFyZ2luLXJpZ2h0JTNBM3B4JTNCJTIyJTIwdHlwZSUzRCUyMnJhZGlvJTIyJTIwdmFsdWUlM0QlMjJDaWduYSUyMiUyMCUyRiUzRSUzQ2xhYmVsJTIwZm9yJTNEJTIyaW5mX2N1c3RvbV9QYXltZW50VHlwZV9DaWduYSUyMiUzRUNpZ25hJTNDJTJGbGFiZWwlM0UlM0MlMkZzcGFuJTNFJTNDc3BhbiUyMGNsYXNzJTNEJTIyaW5mdXNpb24tb3B0aW9uJTIyJTNFJTNDaW5wdXQlMjBpZCUzRCUyMmluZl9jdXN0b21fUGF5bWVudFR5cGVfVHJpV2VzdCUyMGZvciUyMFZldGVyYW5zJTIyJTIwbmFtZSUzRCUyMmluZl9jdXN0b21fUGF5bWVudFR5cGUlMjIlMjBzdHlsZSUzRCUyMm1hcmdpbi1yaWdodCUzQTNweCUzQiUyMiUyMHR5cGUlM0QlMjJyYWRpbyUyMiUyMHZhbHVlJTNEJTIyVHJpV2VzdCUyMGZvciUyMFZldGVyYW5zJTIyJTIwJTJGJTNFJTNDbGFiZWwlMjBmb3IlM0QlMjJpbmZfY3VzdG9tX1BheW1lbnRUeXBlX1RyaVdlc3QlMjBmb3IlMjBWZXRlcmFucyUyMiUzRVRyaVdlc3QlMjBmb3IlMjBWZXRlcmFucyUzQyUyRmxhYmVsJTNFJTNDJTJGc3BhbiUzRSUzQ3NwYW4lMjBjbGFzcyUzRCUyMmluZnVzaW9uLW9wdGlvbiUyMiUzRSUzQ2lucHV0JTIwaWQlM0QlMjJpbmZfY3VzdG9tX1BheW1lbnRUeXBlX1VuaXRlZE9wdHVtJTIwb3IlMjBBZXRuYSUyMiUyMG5hbWUlM0QlMjJpbmZfY3VzdG9tX1BheW1lbnRUeXBlJTIyJTIwc3R5bGUlM0QlMjJtYXJnaW4tcmlnaHQlM0EzcHglM0IlMjIlMjB0eXBlJTNEJTIycmFkaW8lMjIlMjB2YWx1ZSUzRCUyMlVuaXRlZE9wdHVtJTIwb3IlMjBBZXRuYSUyMiUyMCUyRiUzRSUzQ2xhYmVsJTIwZm9yJTNEJTIyaW5mX2N1c3RvbV9QYXltZW50VHlwZV9Vbml0ZWRPcHR1bSUyMG9yJTIwQWV0bmElMjIlM0VVbml0ZWRPcHR1bSUyMG9yJTIwQWV0bmElM0MlMkZsYWJlbCUzRSUzQyUyRnNwYW4lM0UlM0NzcGFuJTIwY2xhc3MlM0QlMjJpbmZ1c2lvbi1vcHRpb24lMjIlM0UlM0NpbnB1dCUyMGlkJTNEJTIyaW5mX2N1c3RvbV9QYXltZW50VHlwZV9Qcml2YXRlJTIwUGF5JTIyJTIwbmFtZSUzRCUyMmluZl9jdXN0b21fUGF5bWVudFR5cGUlMjIlMjBzdHlsZSUzRCUyMm1hcmdpbi1yaWdodCUzQTNweCUzQiUyMiUyMHR5cGUlM0QlMjJyYWRpbyUyMiUyMHZhbHVlJTNEJTIyUHJpdmF0ZSUyMFBheSUyMiUyMCUyRiUzRSUzQ2xhYmVsJTIwZm9yJTNEJTIyaW5mX2N1c3RvbV9QYXltZW50VHlwZV9Qcml2YXRlJTIwUGF5JTIyJTNFUHJpdmF0ZSUyMFBheSUzQyUyRmxhYmVsJTNFJTNDJTJGc3BhbiUzRSUzQ3NwYW4lMjBjbGFzcyUzRCUyMmluZnVzaW9uLW9wdGlvbiUyMiUzRSUzQ2lucHV0JTIwaWQlM0QlMjJpbmZfY3VzdG9tX1BheW1lbnRUeXBlX090aGVyJTIyJTIwbmFtZSUzRCUyMmluZl9jdXN0b21fUGF5bWVudFR5cGUlMjIlMjBzdHlsZSUzRCUyMm1hcmdpbi1yaWdodCUzQTNweCUzQiUyMiUyMHR5cGUlM0QlMjJyYWRpbyUyMiUyMHZhbHVlJTNEJTIyT3RoZXIlMjIlMjAlMkYlM0UlM0NsYWJlbCUyMGZvciUzRCUyMmluZl9jdXN0b21fUGF5bWVudFR5cGVfT3RoZXIlMjIlM0VPdGhlciUzQyUyRmxhYmVsJTNFJTNDJTJGc3BhbiUzRSUwQSUzQyUyRmRpdiUzRSUwQSUzQyUyRmRpdiUzRSUwQSUzQyUyRnRkJTNFJTNDJTJGdHIlM0UlM0MlMkZ0Ym9keSUzRSUzQyUyRnRhYmxlJTNFJTBBJTNDJTJGZGl2JTNFJTBBJTNDZGl2JTNFJTBBJTNDZGl2JTIwc3R5bGUlM0QlMjJoZWlnaHQlM0ExNXB4JTNCJTIwbGluZS1oZWlnaHQlM0ExNXB4JTNCJTIyJTNFJTBBJTI2bmJzcCUzQiUwQSUzQyUyRmRpdiUzRSUwQSUzQyUyRmRpdiUzRSUwQSUzQ2RpdiUzRSUwQSUzQ3RhYmxlJTIwY2xhc3MlM0QlMjJpbmZ1c2lvbi1maWVsZC1jb250YWluZXIlMjIlMjBzdHlsZSUzRCUyMndpZHRoJTNBMzAwJTNCJTIyJTNFJTNDdGJvZHklM0UlM0N0ciUzRSUzQ3RkJTIwY2xhc3MlM0QlMjJpbmZ1c2lvbi1maWVsZC1sYWJlbC1jb250YWluZXIlMjIlM0UlMEElM0NsYWJlbCUyMGZvciUzRCUyMmluZl9jdXN0b21fSG93ZGlkeW91bGVhcm5hYm91dExDQVQlMjIlM0VIb3clMjBkaWQlMjB5b3UlMjBsZWFybiUyMGFib3V0JTIwTENBVCUzRiUyMCUyQSUzQyUyRmxhYmVsJTNFJTBBJTNDJTJGdGQlM0UlM0MlMkZ0ciUzRSUzQ3RyJTNFJTNDdGQlMjBjbGFzcyUzRCUyMmluZnVzaW9uLWZpZWxkLWlucHV0LWNvbnRhaW5lciUyMiUyMHN0eWxlJTNEJTIyd2lkdGglM0EzMDBweCUzQiUyMiUzRSUwQSUzQ2RpdiUyMGNsYXNzJTNEJTIyaW5mdXNpb24tcmFkaW8lMjIlM0UlMEElM0NkaXYlMjBjbGFzcyUzRCUyMm9wdGlvbnMtY29udGFpbmVyJTIyJTNFJTBBJTNDc3BhbiUyMGNsYXNzJTNEJTIyaW5mdXNpb24tb3B0aW9uJTIyJTNFJTNDaW5wdXQlMjBpZCUzRCUyMmluZl9jdXN0b21fSG93ZGlkeW91bGVhcm5hYm91dExDQVRfR29vZ2xlJTJGU2VhcmNoJTIwRW5naW5lJTIyJTIwbmFtZSUzRCUyMmluZl9jdXN0b21fSG93ZGlkeW91bGVhcm5hYm91dExDQVQlMjIlMjBzdHlsZSUzRCUyMm1hcmdpbi1yaWdodCUzQTNweCUzQiUyMiUyMHR5cGUlM0QlMjJyYWRpbyUyMiUyMHZhbHVlJTNEJTIyR29vZ2xlJTJGU2VhcmNoJTIwRW5naW5lJTIyJTIwJTJGJTNFJTNDbGFiZWwlMjBmb3IlM0QlMjJpbmZfY3VzdG9tX0hvd2RpZHlvdWxlYXJuYWJvdXRMQ0FUX0dvb2dsZSUyRlNlYXJjaCUyMEVuZ2luZSUyMiUzRUdvb2dsZSUyRlNlYXJjaCUyMEVuZ2luZSUzQyUyRmxhYmVsJTNFJTNDJTJGc3BhbiUzRSUzQ3NwYW4lMjBjbGFzcyUzRCUyMmluZnVzaW9uLW9wdGlvbiUyMiUzRSUzQ2lucHV0JTIwaWQlM0QlMjJpbmZfY3VzdG9tX0hvd2RpZHlvdWxlYXJuYWJvdXRMQ0FUX0ZhY2Vib29rJTIyJTIwbmFtZSUzRCUyMmluZl9jdXN0b21fSG93ZGlkeW91bGVhcm5hYm91dExDQVQlMjIlMjBzdHlsZSUzRCUyMm1hcmdpbi1yaWdodCUzQTNweCUzQiUyMiUyMHR5cGUlM0QlMjJyYWRpbyUyMiUyMHZhbHVlJTNEJTIyRmFjZWJvb2slMjIlMjAlMkYlM0UlM0NsYWJlbCUyMGZvciUzRCUyMmluZl9jdXN0b21fSG93ZGlkeW91bGVhcm5hYm91dExDQVRfRmFjZWJvb2slMjIlM0VGYWNlYm9vayUzQyUyRmxhYmVsJTNFJTNDJTJGc3BhbiUzRSUzQ3NwYW4lMjBjbGFzcyUzRCUyMmluZnVzaW9uLW9wdGlvbiUyMiUzRSUzQ2lucHV0JTIwaWQlM0QlMjJpbmZfY3VzdG9tX0hvd2RpZHlvdWxlYXJuYWJvdXRMQ0FUX1lvdVR1YmUlMjIlMjBuYW1lJTNEJTIyaW5mX2N1c3RvbV9Ib3dkaWR5b3VsZWFybmFib3V0TENBVCUyMiUyMHN0eWxlJTNEJTIybWFyZ2luLXJpZ2h0JTNBM3B4JTNCJTIyJTIwdHlwZSUzRCUyMnJhZGlvJTIyJTIwdmFsdWUlM0QlMjJZb3VUdWJlJTIyJTIwJTJGJTNFJTNDbGFiZWwlMjBmb3IlM0QlMjJpbmZfY3VzdG9tX0hvd2RpZHlvdWxlYXJuYWJvdXRMQ0FUX1lvdVR1YmUlMjIlM0VZb3VUdWJlJTNDJTJGbGFiZWwlM0UlM0MlMkZzcGFuJTNFJTNDc3BhbiUyMGNsYXNzJTNEJTIyaW5mdXNpb24tb3B0aW9uJTIyJTNFJTNDaW5wdXQlMjBpZCUzRCUyMmluZl9jdXN0b21fSG93ZGlkeW91bGVhcm5hYm91dExDQVRfSW5zdGFncmFtJTIyJTIwbmFtZSUzRCUyMmluZl9jdXN0b21fSG93ZGlkeW91bGVhcm5hYm91dExDQVQlMjIlMjBzdHlsZSUzRCUyMm1hcmdpbi1yaWdodCUzQTNweCUzQiUyMiUyMHR5cGUlM0QlMjJyYWRpbyUyMiUyMHZhbHVlJTNEJTIySW5zdGFncmFtJTIyJTIwJTJGJTNFJTNDbGFiZWwlMjBmb3IlM0QlMjJpbmZfY3VzdG9tX0hvd2RpZHlvdWxlYXJuYWJvdXRMQ0FUX0luc3RhZ3JhbSUyMiUzRUluc3RhZ3JhbSUzQyUyRmxhYmVsJTNFJTNDJTJGc3BhbiUzRSUzQ3NwYW4lMjBjbGFzcyUzRCUyMmluZnVzaW9uLW9wdGlvbiUyMiUzRSUzQ2lucHV0JTIwaWQlM0QlMjJpbmZfY3VzdG9tX0hvd2RpZHlvdWxlYXJuYWJvdXRMQ0FUX1JlZmVycmFsJTIyJTIwbmFtZSUzRCUyMmluZl9jdXN0b21fSG93ZGlkeW91bGVhcm5hYm91dExDQVQlMjIlMjBzdHlsZSUzRCUyMm1hcmdpbi1yaWdodCUzQTNweCUzQiUyMiUyMHR5cGUlM0QlMjJyYWRpbyUyMiUyMHZhbHVlJTNEJTIyUmVmZXJyYWwlMjIlMjAlMkYlM0UlM0NsYWJlbCUyMGZvciUzRCUyMmluZl9jdXN0b21fSG93ZGlkeW91bGVhcm5hYm91dExDQVRfUmVmZXJyYWwlMjIlM0VSZWZlcnJhbCUzQyUyRmxhYmVsJTNFJTNDJTJGc3BhbiUzRSUzQ3NwYW4lMjBjbGFzcyUzRCUyMmluZnVzaW9uLW9wdGlvbiUyMiUzRSUzQ2lucHV0JTIwaWQlM0QlMjJpbmZfY3VzdG9tX0hvd2RpZHlvdWxlYXJuYWJvdXRMQ0FUX0klNUMlMjdtJTIwYSUyMEZvcm1lciUyMENsaWVudCUyMiUyMG5hbWUlM0QlMjJpbmZfY3VzdG9tX0hvd2RpZHlvdWxlYXJuYWJvdXRMQ0FUJTIyJTIwc3R5bGUlM0QlMjJtYXJnaW4tcmlnaHQlM0EzcHglM0IlMjIlMjB0eXBlJTNEJTIycmFkaW8lMjIlMjB2YWx1ZSUzRCUyMkklMjdtJTIwYSUyMEZvcm1lciUyMENsaWVudCUyMiUyMCUyRiUzRSUzQ2xhYmVsJTIwZm9yJTNEJTIyaW5mX2N1c3RvbV9Ib3dkaWR5b3VsZWFybmFib3V0TENBVF9JJTVDJTI3bSUyMGElMjBGb3JtZXIlMjBDbGllbnQlMjIlM0VJJTI3bSUyMGElMjBGb3JtZXIlMjBDbGllbnQlM0MlMkZsYWJlbCUzRSUzQyUyRnNwYW4lM0UlM0NzcGFuJTIwY2xhc3MlM0QlMjJpbmZ1c2lvbi1vcHRpb24lMjIlM0UlM0NpbnB1dCUyMGlkJTNEJTIyaW5mX2N1c3RvbV9Ib3dkaWR5b3VsZWFybmFib3V0TENBVF9JJTIwRG9uJTVDJTI3dCUyMFJlY2FsbCUyMiUyMG5hbWUlM0QlMjJpbmZfY3VzdG9tX0hvd2RpZHlvdWxlYXJuYWJvdXRMQ0FUJTIyJTIwc3R5bGUlM0QlMjJtYXJnaW4tcmlnaHQlM0EzcHglM0IlMjIlMjB0eXBlJTNEJTIycmFkaW8lMjIlMjB2YWx1ZSUzRCUyMkklMjBEb24lMjd0JTIwUmVjYWxsJTIyJTIwJTJGJTNFJTNDbGFiZWwlMjBmb3IlM0QlMjJpbmZfY3VzdG9tX0hvd2RpZHlvdWxlYXJuYWJvdXRMQ0FUX0klMjBEb24lNUMlMjd0JTIwUmVjYWxsJTIyJTNFSSUyMERvbiUyN3QlMjBSZWNhbGwlM0MlMkZsYWJlbCUzRSUzQyUyRnNwYW4lM0UlM0NzcGFuJTIwY2xhc3MlM0QlMjJpbmZ1c2lvbi1vcHRpb24lMjIlM0UlM0NpbnB1dCUyMGlkJTNEJTIyaW5mX2N1c3RvbV9Ib3dkaWR5b3VsZWFybmFib3V0TENBVF9PdGhlciUyMiUyMG5hbWUlM0QlMjJpbmZfY3VzdG9tX0hvd2RpZHlvdWxlYXJuYWJvdXRMQ0FUJTIyJTIwc3R5bGUlM0QlMjJtYXJnaW4tcmlnaHQlM0EzcHglM0IlMjIlMjB0eXBlJTNEJTIycmFkaW8lMjIlMjB2YWx1ZSUzRCUyMk90aGVyJTIyJTIwJTJGJTNFJTNDbGFiZWwlMjBmb3IlM0QlMjJpbmZfY3VzdG9tX0hvd2RpZHlvdWxlYXJuYWJvdXRMQ0FUX090aGVyJTIyJTNFT3RoZXIlM0MlMkZsYWJlbCUzRSUzQyUyRnNwYW4lM0UlMEElM0MlMkZkaXYlM0UlMEElM0MlMkZkaXYlM0UlMEElM0MlMkZ0ZCUzRSUzQyUyRnRyJTNFJTNDJTJGdGJvZHklM0UlM0MlMkZ0YWJsZSUzRSUwQSUzQyUyRmRpdiUzRSUwQSUzQ2RpdiUzRSUwQSUzQ2RpdiUyMHN0eWxlJTNEJTIyaGVpZ2h0JTNBMTVweCUzQiUyMGxpbmUtaGVpZ2h0JTNBMTVweCUzQiUyMiUzRSUwQSUyNm5ic3AlM0IlMEElM0MlMkZkaXYlM0UlMEElM0MlMkZkaXYlM0UlMEElM0NkaXYlM0UlMEElM0NkaXYlMjBzdHlsZSUzRCUyMmhlaWdodCUzQTE1cHglM0IlMjBsaW5lLWhlaWdodCUzQTE1cHglM0IlMjIlM0UlMEElMjZuYnNwJTNCJTBBJTNDJTJGZGl2JTNFJTBBJTNDJTJGZGl2JTNFJTBBJTNDZGl2JTNFJTBBJTNDZGl2JTIwc3R5bGUlM0QlMjJoZWlnaHQlM0EyMHB4JTIyJTNFJTBBJTNDZGl2JTIwc3R5bGUlM0QlMjJoZWlnaHQlM0ExMHB4JTNCYm9yZGVyLWJvdHRvbSUzQTFweCUyMHNvbGlkJTIwJTIzQ0NDQ0NDJTIyJTNFJTBBJTI2bmJzcCUzQiUwQSUzQyUyRmRpdiUzRSUwQSUzQ2RpdiUyMHN0eWxlJTNEJTIyaGVpZ2h0JTNBMTBweCUzQiUyMiUzRSUwQSUyNm5ic3AlM0IlMEElM0MlMkZkaXYlM0UlMEElM0MlMkZkaXYlM0UlMEElM0MlMkZkaXYlM0UlMEElM0NkaXYlM0UlMEElM0NkaXYlMjBzdHlsZSUzRCUyMmhlaWdodCUzQTE1cHglM0IlMjBsaW5lLWhlaWdodCUzQTE1cHglM0IlMjIlM0UlMEElMjZuYnNwJTNCJTBBJTNDJTJGZGl2JTNFJTBBJTNDJTJGZGl2JTNFJTBBJTNDZGl2JTNFJTBBJTNDZGl2JTIwc3R5bGUlM0QlMjJoZWlnaHQlM0ExNXB4JTNCJTIwbGluZS1oZWlnaHQlM0ExNXB4JTNCJTIyJTNFJTBBJTI2bmJzcCUzQiUwQSUzQyUyRmRpdiUzRSUwQSUzQyUyRmRpdiUzRSUwQSUzQ2RpdiUzRSUwQSUzQ2RpdiUyMHN0eWxlJTNEJTIyaGVpZ2h0JTNBMTVweCUzQiUyMGxpbmUtaGVpZ2h0JTNBMTVweCUzQiUyMiUzRSUwQSUyNm5ic3AlM0IlMEElM0MlMkZkaXYlM0UlMEElM0MlMkZkaXYlM0UlMEElM0NkaXYlM0UlMEElM0NkaXYlMjBjbGFzcyUzRCUyMmluZnVzaW9uLXN1Ym1pdCUyMiUyMHN0eWxlJTNEJTIydGV4dC1hbGlnbiUzQWNlbnRlciUzQiUyMiUzRSUwQSUzQ2J1dHRvbiUyMGNsYXNzJTNEJTIyaW5mdXNpb24tcmVjYXB0Y2hhJTIyJTIwaWQlM0QlMjJyZWNhcHRjaGFfMmMzNDkwODYzNDdkMDc1NWFjMTgzMDhiMTg5ODc5MTIlMjIlMjBzdHlsZSUzRCUyMndpZHRoJTNBMjAwcHglM0IlMjBoZWlnaHQlM0E1MHB4JTNCJTIwYmFja2dyb3VuZC1jb2xvciUzQSUyMzI1OERGNSUzQiUyMGNvbG9yJTNBJTIzRkNGQ0ZDJTNCJTIwZm9udC1zaXplJTNBMjBweCUzQiUyMGZvbnQtZmFtaWx5JTNBSGVsdmV0aWNhJTNCJTIwYm9yZGVyLWNvbG9yJTNBJTIzMDAwMDAwJTNCJTIwYm9yZGVyLXN0eWxlJTNBU29saWQlM0IlMjBib3JkZXItd2lkdGglM0ExcHglM0IlMjAtbW96LWJvcmRlci1yYWRpdXMlM0EzcHglM0Jib3JkZXItcmFkaXVzJTNBM3B4JTNCJTIyJTIwdHlwZSUzRCUyMnN1Ym1pdCUyMiUyMHZhbHVlJTNEJTIyU3VibWl0JTIyJTNFU3VibWl0JTNDJTJGYnV0dG9uJTNFJTBBJTNDJTJGZGl2JTNFJTBBJTNDJTJGZGl2JTNFJTBBJTNDJTJGdGQlM0UlM0MlMkZ0ciUzRSUzQyUyRnRib2R5JTNFJTNDJTJGdGFibGUlM0UlMEElM0MlMkZ0ZCUzRSUzQyUyRnRyJTNFJTNDJTJGdGJvZHklM0UlM0MlMkZ0YWJsZSUzRSUwQSUzQyUyRmRpdiUzRSUwQSUzQyUyRmZvcm0lM0UlMEElM0NzY3JpcHQlMjB0eXBlJTNEJTIydGV4dCUyRmphdmFzY3JpcHQlMjIlMjBzcmMlM0QlMjJodHRwcyUzQSUyRiUyRnRyODE3LmluZnVzaW9uc29mdC5hcHAlMkZhcHAlMkZ3ZWJUcmFja2luZyUyRmdldFRyYWNraW5nQ29kZSUyMiUzRSUzQyUyRnNjcmlwdCUzRSUwQSUzQ3NjcmlwdCUyMHR5cGUlM0QlMjJ0ZXh0JTJGamF2YXNjcmlwdCUyMiUyMHNyYyUzRCUyMmh0dHBzJTNBJTJGJTJGdHI4MTcuaW5mdXNpb25zb2Z0LmNvbSUyRmFwcCUyRnRpbWV6b25lJTJGdGltZXpvbmVJbnB1dEpzJTNGeGlkJTNEMmMzNDkwODYzNDdkMDc1NWFjMTgzMDhiMTg5ODc5MTIlMjIlM0UlM0MlMkZzY3JpcHQlM0U=[/vc_raw_html][/vc_column][/vc_row][vc_row][vc_column width="1/1″][vc_row_inner row_inner_height_percent="0″ overlay_alpha="100″ gutter_size="3″ shift_y="0″][vc_column_inner column_width_percent="100″ align_horizontal="align_center" gutter_size="3″ overlay_alpha="100″ medium_width="3″ shift_x="0″ shift_y="0″ zoom_width="0″ zoom_height="0″ width="1/3″][vc_icon icon="fa fa-pencil2″ background_style="fa-rounded" size="fa-3x" heading_semantic="h5″ text_size="h6″ css_animation="bottom-t-top" animation_delay="400″ title="SEND US AN EMAIL" link="url:mailto%3Ainfo%40lcatllc.com||target:%20_blank|" link_text="INFO@LCATLLC.COM"]Email us anytime![/vc_icon][/vc_column_inner][vc_column_inner column_width_percent="100″ align_horizontal="align_center" gutter_size="3″ overlay_alpha="100″ medium_width="3″ shift_x="0″ shift_y="0″ zoom_width="0″ zoom_height="0″ width="1/3″][vc_icon icon="fa fa-mobile" background_style="fa-rounded" size="fa-3x" heading_semantic="h5″ text_size="h5″ text_reduced="yes" css_animation="bottom-t-top" animation_delay="600″ title="TEXT OR CHAT" link="url:tel%3A1-203-733-9600|||" link_text="203-733-9600"]Send us a text or give us a ring![/vc_icon][/vc_column_inner][vc_column_inner column_width_percent="100″ align_horizontal="align_center" gutter_size="3″ overlay_alpha="100″ medium_width="3″ shift_x="0″ shift_y="0″ zoom_width="0″ zoom_height="0″ width="1/3″][vc_icon icon="fa fa-map-pin" background_style="fa-rounded" size="fa-3x" heading_semantic="h5″ text_size="h5″ text_reduced="yes" css_animation="bottom-t-top" animation_delay="800″ title="OUR OFFICE" link="url:http%3A%2F%2F%3Ciframe%20src%3D%22https%3A%2F%2Fwww.google.com%2Fmaps%2Fembed%3Fpb%3D!1m18!1m12!1m3!1d2976.0039482403627!2d-72.71873828456246!3d41.76357267923144!2m3!1f0!2f0!3f0!3m2!1i1024!2i768!4f13.1!3m3!1m2!1s0x89e7acb6bb98ebdb%253A0x4b2672e783747cac!2s8%2520Lowell%2520Rd%252C%2520West%2520Hartford%252C%2520CT%252006119!5e0!3m2!1sen!2sus!4v1574194401373!5m2!1sen!2sus%22%20width%3D%22600%22%20height%3D%22450%22%20frameborder%3D%220%22%20style%3D%22border%3A0%3B%22%20allowfullscreen%3D%22%22%3E%3C%2Fiframe%3E|title:Get%20Directions|target:%20_blank|" link_text="Get Directions"]8 Lowell Road West Hartford, CT[/vc_icon][/vc_column_inner][/vc_row_inner][/vc_column][/vc_row]