Do You Need the How to Seduce Your Spouse Video?

If you answer yes to any of the questions below – stop wasting time!


Are you bored with the same old sex routine?
Do you and your spouse live more like roommates than a couple?
Is it a struggle to talk about your relationship, intimacy and sex needs with your partner?
Do you and your partner have different ideas about the quantity and quality of pleasure, intimacy and sex?
Have you contemplated ending your relationship, cheating, or having an open relationship as a last resort?
---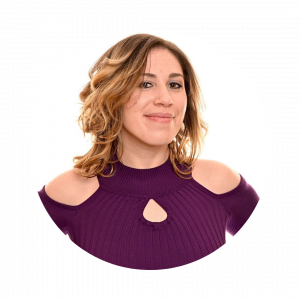 Amanda Pasciucco, PhD, LMFT, AASECT Certified Sex Therapist, has developed a How to Seduce Your Spouse video that covers several common relationship, communication and sex-related issues that challenge couples today.
The insights Amanda provides would typically take several therapy sessions to work through. This video is yours to view for free, because Amanda wants to make relationship and sex therapy easily accessible to everyone.
---
This Free, 30-Minute Video Will Reignite Your Sex Life:
Learn the art of seduction to reignite your sex life.
Overcome relationship road blocks.
Improve communication about sex and intimacy needs.
Assess desire and gain more wins in your romance.
Complete the Form and Get Immediate Access to the Video
and Other Great Content from LCAT