Fetish Life: How To Find Your Spot & Connect With The Community
Fetish Life: How To Find Your Spot & Connect With The Community
If you always knew there is a little bit of kink to you, you have probably researched a bit about what a fetish life implies. At first, it might seem quite challenging to understand what you want to experience in it and more importantly. How to connect with the kink community and potentially find someone you'll explore this world with. 
One of the reasons why it is harder to become a part of a subculture like this is that it is more disguised than the rest of them. Although recently sex topics have been put on the mainstream agenda, fetishes and BDSM lifestyle are still kind of taboo. 
Fetish Explained
If you're fantasizing about stepping out of the vanilla sex and trying something different, you will probably have a fetish you want to explore deeper. Kinky sex is an umbrella term that involves all sexual behaviors that are not considered vanilla or traditional sex, however, there is no official definition of it. What someone considers kinky, another person might consider vanilla. For instance, you might think that doggy style with a few spankings means having kinky sex. While another person will want to be blindfolded and ball-gagged in this type of sex to consider it kinky. 
A big part of kinky sex involves fetishes, fixations on something that seems nonsexual – feet, latex, leather, tickling, uniforms, etc. Many people who are a part of the fetish world will need their preferred fetish to become sexually aroused. The difference between fetishes and kinks is that kinks can be a part of a sexual play with your partner. Yet it's not necessary to get you sexually aroused. 
Different Types of Fetishes
There are probably more fetishes that you could count, yet there are a few of them that are pretty common in this community, such as feet fetish, role play, exhibitionism, voyeurism, breath play, and dominant and submissive play. Once you start meeting other people who are into this lifestyle. They will probably prefer these fetishes, and also have a few others that you probably never heard of. After all, a fetish can be so unique that it's only applicable to that one person. 
For instance, among the rarest fetishes, you can find arousal to statues (agalmatophilia), arousal to touch a stranger in a public space (frotteurism), arousal to touch, lick. And kiss someone's nose (nasolingus). And arousal to being tickled by feathers (pteronphilia).
Places For Kinksters
As you could have imagined, there are not so many physical places where people with fetishes will gather and discuss deliberately their lifestyle. Most of these interactions happen online on the websites, platforms, and apps targeting this community. To help you connect with people who share your passion, we have gathered a list of such online places:
Pros & Cons of a Fetish Life
If you're certain you wish to learn more about your kinky side, by all means – go for it. Just by allowing yourself to dive deeper into the side of your sexuality that is yet to be explored, you will already feel free and motivated to share it with the right people. However, there are definitely pros and cons of such a lifestyle. 
Pros:
You will discover new things about yourself by accepting this form of sexuality.

You will be able to connect with people who are interested in the same things in sex. And also potentially find someone who might teach you how to enjoy it even more.

As sex boosts our creativity and productivity, by finding your kinks. You might feel more efficient in other areas of your life. 
Cons:
It's not a secret that this type of lifestyle is not warmly accepted in society. So you will need to be careful who you share it with. 

Depending on your and your sexual partner's kinks, you might need to spend more money on tools, equipment. And clothes for sex than you used to before. 

With fetishes, you will need to determine your boundaries, and until you know what you like and dislike. You might have a few experiences that you'll wish to forget because they were uncomfortable or painful. 
How To Join the Fetish Community
The easiest way to join the fetish community is by creating your kink profile on one of the above-mentioned apps and platforms. There, you will easily find people to talk to and maybe even meet in person. On these apps, users will often plan a dinner together or an activity where you will have a chance to meet them personally. So make sure you are involved as much as you can when making plans. 
When going to meet people you talked to online, always make sure you have all the information. For instance, they might have something that will separate them from the rest groups when in a restaurant. So it's important to know it before you go. So you don't miss out on a great kink event.
Another great way to inform yourself about the fetish lifestyle is by reading about it. There are many books written on this topic, and you can even find a bunch of articles online that might give you ideas on how to play with your kinkiness. You can find even movies and other types of art about fetishes. One thing is for sure, the more you research, the more things you will find. And it will become easier for you to come into this exciting community that might change how you perceive your sexual life completely. 


About Life Coaching and Therapy
Life Coaching and Therapy (LCAT) is a therapy and coaching practice that transforms our clients lives through our flexible. Multi-technique approach and pleasure-skills training provided by systematically-trained and licensed therapists!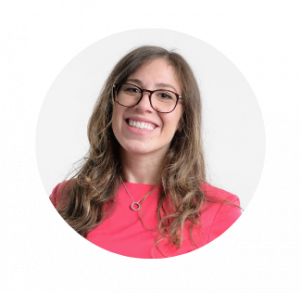 Get to know our founder and owner, Amanda Pasciucco, (a.k.a. The Sex Healer) PhD, Licensed Marriage and Family Therapist (LMFT), and an AASECT Certified Sex Therapist (CST) that has developed innovative therapy programs and therapy videos that get results.
Our team of compassionate, licensed therapists and certified sex therapists help all clients who visit us for a variety of personal, relationship, intimacy and sex problems.
LCAT provides on-site appointments, as well as video chat and text therapy programs.
Learn more about how LCAT can help improve your life at What We Do. 
https://lifecoachingandtherapy.com/wp-content/uploads/2022/02/Fetish-Life-scaled.jpg
1707
2560
Amanda Pasciucco
https://lifecoachingandtherapy.com/wp-content/uploads/2020/12/logo-purple-horizontal.gif
Amanda Pasciucco
2022-02-07 08:06:16
2023-08-28 11:58:15
Fetish Life: How To Find Your Spot & Connect With The Community