The Power of Teletherapy: A Way to Treat Depression and Anxiety
The Power of Teletherapy: A Way to Treat Depression and Anxiety
Teletherapy is a type of mental health care delivered via a safe, online platform. It is often referred to as online therapy or virtual therapy. Teletherapy is becoming more popular, especially among people who can't go to traditional therapy in person because it is easy to use, accessible, and effective.
If you have anxiety or depression, you might be wondering if teletherapy is right for you. This blog will assist you in comprehending the special advantages of teletherapy and how it can assist you in meeting your specific demands for relieving symptoms.
Surmounting Challenges with Teletherapy
Teletherapy offers a much-needed answer for folks who have trouble traveling to a regular therapist's office. Some folks could have mobility issues, while others can experience social anxiety issues or just have a hectic schedule that makes it challenging to find time for in-person counseling. Teletherapy gets rid of these problems so that you can get the mental health care you need from the comfort of your own home.
The Advantages of Teletherapy
Teletherapy is very practical. You don't need to worry about making time for scheduling or going to an appointment because you may access your treatment session from any location with a secure internet connection. This means that even if you have a hectic schedule or are constantly on the go, you may get the assistance you require.
Customizing Your Teletherapy Treatment
You have a special chance to tailor your mental health care to your specific needs through teletherapy. Meaning, teletherapy lets you talk to a therapist who knows about your specific problems. This makes it possible for you to get treatment that is more tailored to your needs.
Privacy and Anonymity in Teletherapy
Because mental health problems still carry a stigma, many people are reluctant to seek therapy. Traditional in-person therapy does not provide the same amount of anonymity and privacy as teletherapy does. So, you don't have to worry about running into someone you know at a therapist's office.
How to Pay for Teletherapy
Teletherapy is unfortunately not covered by insurance in many nations and jurisdictions. 
How Does Teletherapy Operate? is a Frequently Asked Question.
A: Video conferencing technology is typically used for teletherapy, which is conducted through a secure internet platform. At the scheduled time, you will log into your therapy session to meet with your therapist in person.
Is teletherapy just as effective as face-to-face counseling?
A: Research has shown that telemedicine can be just as successful in treating mental health conditions like anxiety and depression as in-person therapy. To find out if teletherapy is ideal for you, however, it's necessary to explore your unique needs with your therapist.
Is teletherapy secure and confidential?
A: In order to maintain confidentiality, telemedicine is done through secure, encrypted platforms.
The Verdict: Teletherapy is an Effective Method for Treating Depression and Anxiety
For those seeking convenient, individualized, and private mental health care, teletherapy presents a special option. Telemedicine removes the obstacles that may hinder people from getting the assistance they require. whe
Telemedicine is an effective tool for people looking for treatment from anxiety and depression. Telehealth can cater to individual needs and offer a level of privacy and anonymity.
Many teletherapy providers offer economical choices that make it available to individuals in need even if it might not be covered by insurance. Talk to your therapist to see if teletherapy is good for you if you're thinking about it.
Make an appointment today.
About Life Coaching and Therapy
Life Coaching and Therapy (LCAT) is a therapy and coaching practice that transforms our clients lives through our flexible. Multi-technique approach and pleasure-skills training provided by systematically-trained and licensed therapists!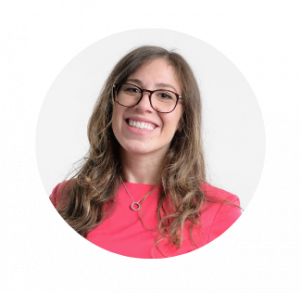 Get to know our founder and owner, Amanda Pasciucco, (a.k.a. The Sex Healer) PhD, Licensed Marriage and Family Therapist (LMFT), and an AASECT Certified Sex Therapist (CST) that has developed innovative therapy programs and therapy videos that get results.
Our team of compassionate, licensed therapists and certified sex therapists help all clients who visit us for a variety of personal, relationship, intimacy and sex problems.
LCAT provides on-site appointments, as well as video chat and text therapy programs.
Learn more about how LCAT can help improve your life at What We Do. 
https://lifecoachingandtherapy.com/wp-content/uploads/2023/02/pexels-marek-levak-2265488-scaled.jpg
1707
2560
Amanda Pasciucco
https://lifecoachingandtherapy.com/wp-content/uploads/2020/12/logo-purple-horizontal.gif
Amanda Pasciucco
2023-02-24 10:47:29
2023-03-11 13:17:33
The Power of Teletherapy: A Way to Treat Depression and Anxiety