COWGIRL SEX POSITION
The Cowgirl sex position is pretty simple, yet incredibly vulnerable. 
"What's your favorite position?"

"Doggie Style."

"Eh… what about girl on top?" 

"The Cowgirl Sex Position?"

"Yeah! That's my ABSOLUTE favorite!" 
It's about the woman taking control of the speed, depth, and angle of penetration, which enables her to own her pleasure. 
The cowgirl sex position can be an incredibly intimate position, which allows for eye contact between partners if they choose. 
It doesn't matter if you are having sex with another woman, man, or a person who identifies as a different gender. After all, whoever you are having sex with will get an unobstructed view of the woman riding during the cowgirl sex position. 
With the receiving partner on his (or her or their) back, the woman sits on top of the partner's pelvis, resting her knees on the surface of the bed, and arranging her thighs on the hips of her partner.
The woman on top will have her hands free to use in many pleasurable ways! HOW? 
Well, to self-stimulate the external clitoris, breasts, or use a sex toy if needed.
A woman can also grab her partner behind neck to kiss that partner while doing some penetration movements.
Here are Some Tips on the Cowgirl Sex Position for the Partner:
This position is often stated to be one of the preferred positions of women, so if you want a night of perfect sex, ask her if this is something she wants 

Grabbing, holding or squeezing her butt can be a key move. Also, incorporating some spanking will raise the excitement level..

If you have been given consent, and want to explore further, you can go underneath the buttocks, with lubricated fingers, and caress these areas.. Make sure not to mix fingers that go to the anus with those that go to the vagina.

Feel free to move your hand up towards her neck. Ask her what she thinks about this posture of just resting your hand around her throat lightly. Do not put pressure on the trachea (the middle of the neck), because with around 8 lbs of pressure, you can do a lot of damage. I was interviewed for an

article on Erotic Choking

in Playboy by Bridget Phetasy – read it to learn more.
Women, Keep in Mind:
Be sure you are fully lubricated before starting this position.

Never start too quickly, rough, or with too much deep.

If you are a beginner in sex, this position is good as long as it is done slowly.  Doing it slowly and building up trust with your partner is the key to success. 

Combine your first movements with caresses or kisses. 

Plan to do self stimulating with your free hand.

The penetrative movements on top can be done in a few ways. The most common:

Thrusting from top to bottom. For beginners, move in a circular motion, opening your legs to achieve more penetration and ease for you.Feel free to do combined movements: some slower, some faster.If you want to contract the vagina naturally, lean back. The penis will touch the G-Spot area perfectly.

 

Never lean too far back, because you can cause a strong pain at the base of the man's penis or you can slide off of your partner's genitals or strap on. 

This position is not only perfect in bed, it works great on the couch or the floor. If it is on the floor, please put something under your knees so you don't hurt yourself. 

I

f you like anal sex, this position is ideal to continue to work on. This level of control is what makes it perfect for newcomers – no matter their gender – when it comes to anal pleasures.
.
How? Have your partner sit with his/her/their back against the headboard so you are both face to face with each other. Your partner can then lend some support by cupping your bottom in their hands as you grip the headboard.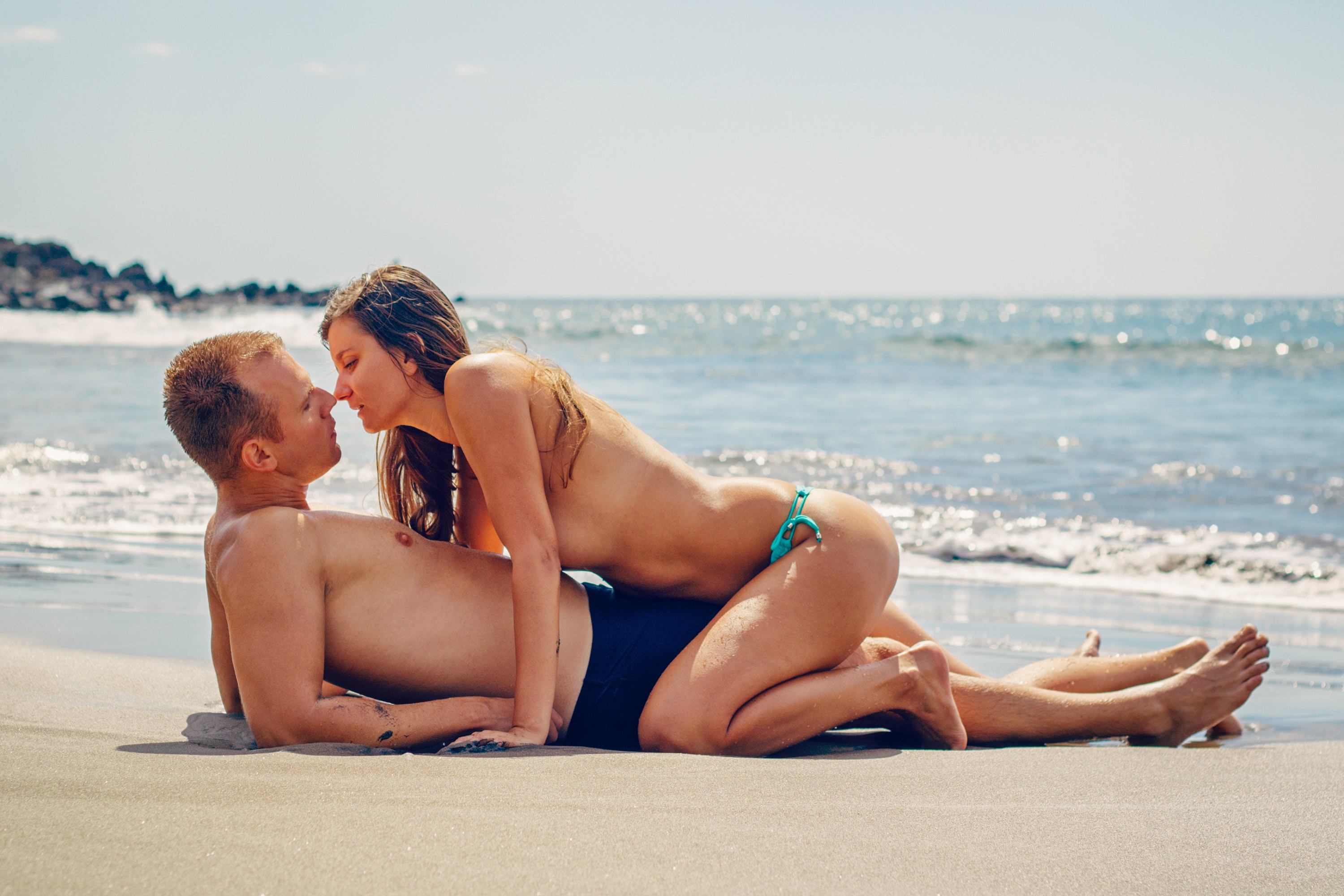 The best thing my clients report to me about this position is that the woman has freedom and control of movement and action. 
Being a sex terapist, I have heard women state that having the ability to direct the speed and intensity of the sexual scene leads to more sexual satisfaction for them. 
What about for you? Do you have any reasons why the cowgirl sex position is your favorite? 
Or… are you scared to try it? 
Don't worry. We can help!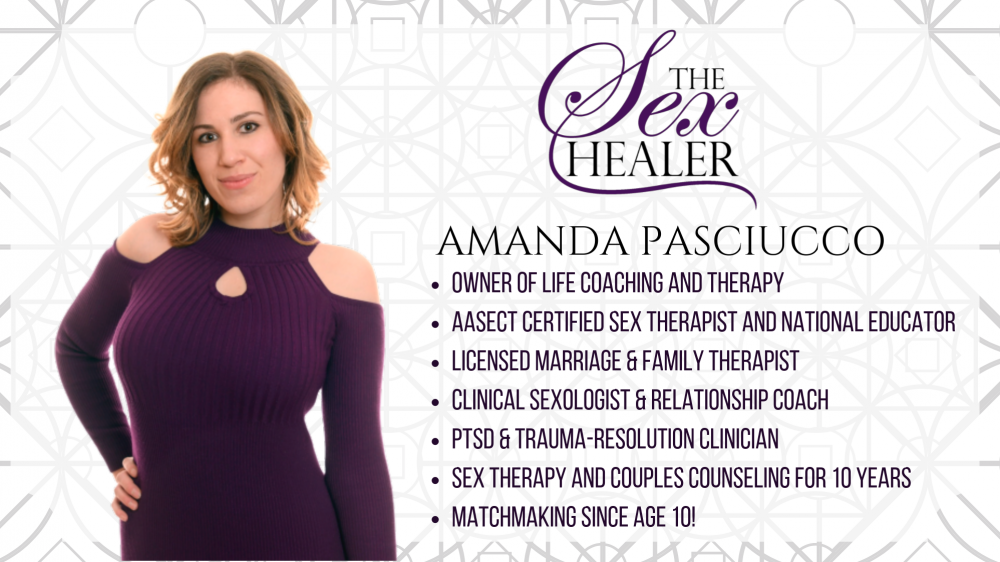 Life Coaching and Therapy (LCAT) is a relationship coaching and sex therapy practice that transforms our clients lives through our flexible, multi-technique approach and pleasure-skills training provided by systemically-trained and licensed therapists!
Learn more about how LCAT can help improve your relationship and ignite your sex life at What We Do. Call or text us at 203-733-9600, or make an appointment.
https://lifecoachingandtherapy.com/wp-content/uploads/2019/07/body-erotic-kissing-351119-e1564503885530.jpg
800
1200
Amanda Pasciucco
https://lifecoachingandtherapy.com/wp-content/uploads/2020/12/logo-purple-horizontal.gif
Amanda Pasciucco
2019-07-26 08:40:19
2019-10-10 15:18:24
Cowgirl Sex Position