Autistic Dating: Keys For Dating Someone With Autism
As being single and open to dating isn't challenging on its own already, dating someone with autism has another set of obstacles a person needs to be aware of.
Autistic adults just like neurotypical adults can range from no interest in romance or dating to highly motivated to pursue romantic relationships. There is no "normal." 
If you're interested to learn what you need to know when it comes to autistic dating, you can find the relevant information here. Whether you're seeking advice for yourself, your friend, or your relationship partner, here is what's important to keep in mind.
The Dating Scene
The hardest question to answer when it comes to dating is where to meet. If you're autistic and single, you've probably tried going to your favorite bars, yet that rarely produces results. Fortunately, there are plenty of other ways to meet someone.
The best way to start is to think about your daily activities. What do you like to do? Some people enjoy jogging in the park early morning, while others enjoy taking long train rides home. It might be whichever activity comes to mind. Start noticing people around you when you're involved in this activity and find groups on Meetup.com that like this activity!
For instance, you might notice someone you'd like to meet during your morning jog. Or when you look away from your book on the train. All of these moments are more suitable to start a conversation with someone rather than in a noisy bar. 
However, keep in mind that there are environments such as work that are not the best place to seek romance as they might lead to more complications than benefits. Imagine if the person is not interested to go out on a date with you and you will have to see them each day after you've popped the question. 
What About the Dating Apps?
If any of the examples from above made you feel uncomfortable, it probably means you need more practice starting a conversation with someone. And, that's what makes online dating so popular.
You don't have to get out of your comfort zone to meet someone and you can be in control of how much you want to share. Similarly, autistic adults can decide when they want the interaction to start and end. 
Getting familiar with a person before meeting them is helpful in more ways than one. You can easily see if you have similar interests, if you like how the communication flows between you two, if there is a romantic spark or a great friendship possibility, etc. 
This way, if you are interested in that person, you can plan ahead what to do and which topics to cover on your first date. Although there are great benefits to dating apps, be cautious and always put your safety first when you're planning to meet someone in person for the first time. Also, be cautious from the first moment you start interacting with someone online as there are people who are using these platforms for deceptive purposes. 
Participate in Group Activities
So, if you don't see yourself starting a conversation in a bookshop with someone you like or opening a dating profile, what's left for you? One of the best ways to meet a person who will share the same interests as you is by participating in a social group or club activities. Group activities will typically be less stressful for an individual than one-on-one situations as the focus is on the activity.
There are various groups you can start participating in, from sports, arts, business, and so on. If you're not a fan of any particular sport or art. You can always look for events at a nearby museum or restaurant. Maybe it will be karaoke, movie quiz, sports trivia, or something completely different. 
Autistic Dating
Some autistic adults have sensory issues, so these might be a concern when dating. If physical contact seems uncomfortable at first, that's completely okay. If hugging feels like too much for you when dating, you can always go with hand-holding as an alternative. Another thing you'll need to consider is the location of your date. If it takes place somewhere loud and with visual stimulation, you can always go somewhere quieter or take as many breaks as you need with your date.  
The toughest one is usually small talk for me, as someone who identifies neurodiverse.
When on a date, you can actually cover so many topics ranging from music, movies, sports, books, and anything else that you enjoy.
If you don't have any idea on which questions you'd ask on a first date, just think about what excites your friends, and use it as your baseline. 
Besides small talk, dating leads to a build up of intimacy.
Before you start being physical with another person, make sure you have both communicated yes to it. In other words, make sure that both of you are intending to get needs met from the strategy of physical intimacy. 
Handling Rejection… And Moving On
Facing rejection is never easy. You can be the most experienced person in the dating world. Yet you will feel equally uncomfortable each time someone rejects you. It can also be embarrassing and painful, and that's why you need to be aware of the possibility of rejection when you decide to ask someone on a date. If someone turns you down, it just means it wasn't a good fit. You also don't go around asking everyone out because you have your own preferences. The same way it is with everyone else. 
No matter who and how someone rejects, don't allow it to crush you and never take it personally. Instead, wish that person well, go back to your favorite activities, and soon, you will find another person you like. 
Life Coaching and Therapy
(LCAT) is a relationship coaching and sex therapy practice that transforms our clients lives through our flexible, multi-technique approach and pleasure-skills training provided by systemically-trained and licensed therapists!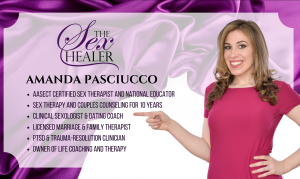 Our team of compassionate, licensed therapists and certified sex therapists help Millennials and Baby Boomers alike who visit us for a variety of relationship, intimacy and sex problems. 
LCAT provides on-site appointments, as well as video chat and text therapy programs. 
Learn more about how LCAT can help improve your life at What We Do. 
https://lifecoachingandtherapy.com/wp-content/uploads/2021/11/pexels-josh-willink-1690732-scaled.jpg
1706
2560
Amanda Pasciucco
https://lifecoachingandtherapy.com/wp-content/uploads/2020/12/logo-purple-horizontal.gif
Amanda Pasciucco
2021-11-08 04:37:04
2022-03-10 13:12:48
Autistic Dating: Keys For Dating Someone With Autism