Erectile Dysfunction & Its Impact on Relationships
There are no perfect relationships, so it's completely normal to ask questions about the issues that appear in them, Such as erectile dysfunction and its impact on relationships. Of course, there are other emotional and physical problems a couple can have, yet noticing the lack of honest. Valuable conversation around erectile dysfunction (ED) proves the need of talking about it. 
This common condition results in difficulties in sexual activities with another person and sometimes, it even leads to a loss of intimacy in relationships and marriages, which then affects the mental wellbeing of the couple. 
So, what is exactly erectile dysfunction, why it happens and how it impacts long-term relationships and marriage? Read all about it in this article. 
What is ED?
Erectile dysfunction, also referred to as ED, is the inability to get or keep a man's erection firm enough to have successful sexual intercourse. When it happens occasionally, erectile dysfunction is nothing unusual as many men will experience it during stressful times. However, if the ED becomes frequent, it might be a sign of health problems that require certain treatment. 
Besides health issues, it's important to say that ED can be a result of emotional or relationship difficulties which will also need the help of a professional in order to be resolved. So, what causes the ED? 
It occurs because of issues at any point in the man's erection process. An erection comes as a result of increased blood flow into the penis. This blood flow is stimulated by one of these two options: sexual thoughts or direct contact with the penis.
So, when a man gets sexually excited, the muscles in his penis will start relaxing. This will get the blood flow through the penile arteries by filling two chambers which once filled with blood, the penis will start growing. The erection is considered done when the muscles contract so that the accumulated blood can flow out through the veins in the penis.
Causes of ED
There are numerous possible causes of erectile dysfunction and, as mentioned, they can involve both emotional and physical conditions. Some of the most common causes are cardiovascular diseases, diabetes, hypertension, high cholesterol, obesity, kidney disease and low testosterone levels. 
When talking about mental health, there are also various possible causes of ED, such as stress, anxiety, depression, sleep disorders, and even Parkinson's disease and multiple sclerosis. 
However, these causes can even be the result of the lifestyle a person has. For instance, erectile dysfunction can occur due to relationship problems, prescription medications, drug use, alcohol or tobacco consumption. 
Erectile dysfunction can be caused by one of the mentioned factors or even several of them. That's why it's vital to seek help from an adequate professional and get the treatment on time. 
How ED Affects Relationships
When in a long-term relationship or marriage. ED is definitely something you wish to prevent from happening, so how to act when it happens? The important thing is not to panic as erectile dysfunction is treatable in most cases. There are numerous effective treatments available that can successfully restore sexual function and enhance satisfaction in the relationship that way.
With that being said, it's possible that a person will need to try out more than one treatment until they find the option that works best for them. During the entire process, their partner should be open, caring and supportive. Knowing that your partner is with you will help you feel less stressed about the treatment. Which can also have positive effects on your ED. 
When faced with ED, the person will most likely be recommended some of the following approaches:
Open communication

Counseling

Practicing other forms of intimacy

Changes in your lifestyle

Honest and open communication
Understanding that ED is a common condition that happens to many men around the world, you should know that feelings such as guilt and embarrassment will only worsen the situation. That's why it's always recommended to practice other forms of intimacy so that you and your partner can still feel close to each other while you're treating your ED.
Erectile Dysfunction Treatment
The right treatment for erectile dysfunction will greatly depend on the cause of it. Sometimes, a person will need only talk therapy to solve the issue successfully and other times, a combination of treatments will be required. 
The doctor might even prescribe you medications to help you deal better with the ED symptoms. With that being said, it might even take several medications until you find the one that works best for you. These are some of the medications prescribed to people with ED to stimulate blood flow to the penis: 
Avanafil 

Sildenafil

Vardenafil 

Tadalafil 

Alprostadil 
You should never take any of these medications before consulting a doctor as they might not be suitable for you and they might even have an effect on other medications you are taking. 
Another common way of treating ED is with talk therapy as many causes of ED are actually psychological. Such as stress, anxiety, depression and post-traumatic stress disorder. You can expect to go over various topics with your therapist like stress or anxiety factors, how you feel about sex and subconscious conflicts that might affect your sex drive.
If your relationship is affected by ED and you feel as if you and your partner can use therapy to have a space for a healthy conversation. You should also consider relationship counseling. 
Another method of treatment you will probably hear about is vacuum pumps. It is a treatment that uses the creation of a vacuum to stimulate the erection. As the device is working, the blood is drawn into the penis causing an erection. This method of treatment is usually recommended when the cause is physical.
Don't Ignore it!
As much as it can get uncomfortable for you to talk about erectile dysfunction. Keep in mind that it's a common condition that can happen to any man on the planet. A lot of factors can lead to ED, so blaming yourself or feeling ashamed to share this with someone shouldn't be a part of your coping mechanism. Instead, think of it as part of your sexual health and do everything you can to resolve it and make sure you feel 100% like yourself again! 
About Life Coaching and Therapy
Life Coaching and Therapy (LCAT) is a therapy and coaching practice that transforms our clients lives through our flexible. Multi-technique approach and pleasure-skills training provided by systematically-trained and licensed therapists!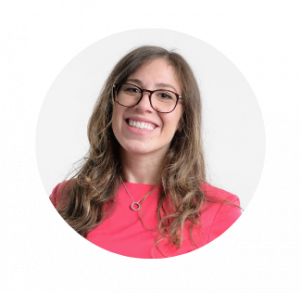 Get to know our founder and owner, Amanda Pasciucco, (a.k.a. The Sex Healer) a Licensed Marriage and Family Therapist (LMFT). And an AASECT Certified Sex Therapist (CST) that has developed innovative therapy programs and therapy videos that get results.
Our team of compassionate, licensed therapists and certified sex therapists help all clients who visit us for a variety of personal, relationship, intimacy and sex problems.
LCAT provides on-site appointments, as well as video chat and text therapy programs.
Learn more about how LCAT can help improve your life at What We Do. 
https://lifecoachingandtherapy.com/wp-content/uploads/2021/11/pexels-mike-greer-1327281-scaled.jpg
1707
2560
Amanda Pasciucco
https://lifecoachingandtherapy.com/wp-content/uploads/2020/12/logo-purple-horizontal.gif
Amanda Pasciucco
2021-11-26 06:57:43
2023-03-01 14:27:37
Erectile Dysfunction & Its Impact on Relationships