The 3 Parts of an Optimal Sexual Experience on National Couples Day!
It is National Couples Day on August 18! How do you celebrate? 
Have you ever heard of this hallmark holiday? 
For me, National Couples Day just solidifies my wedding anniversary! 
Do you have special traditions or celebration ideas? I'm often in favor of a tradition or celebration with my partner… especially if it is just us!
9 Things to Do Other Than Watch a Screen Tonight!
Evening stroll

Listen to an Audiobook

Sit outside

Biking or hiking

Meetup.com to go to an appropriate event

Bedroom date night

Dress up and take photos together in the house

Cook your favorite dinner

Journal together on your goals for the upcoming year
If you do what you have always done, you will get the results you have gotten. 
Do not move too quickly into deciding what you will do. 
Enjoy the process of discussing it with your partner(s). Why not? 
Describe your idea of an amazing couples erotic template to them. 
See if it is even close. 
Then ask if you can describe yours. You may be off, and that's ok. 
There is a bridge to connection if you are both willing!
National Couples Day Tips for a Relationship Reboot
Being yourself, authentically seen, and the presence and ability to let go! Connection with your partner in the moment is a wonderful goal for National Couples Day. Just connect. No expectations – just fun and pure pleasure. 
Activate what you felt in the beginning again! 
The 3 Major Components of an Optimal Sexual Experience!

1.Updated Communication Strategies – learn to use NVC or our communication e guide! 
Hear out your partners' needs and be honest about what you are/aren't open to, and what you're willing to explore. Once you have gone back-and-forth talking about your preferences and desires, clearly outline what is in your comfort for the night!
Speak to them the way they like to be spoken to. Ask your partner their favorite nicknames to be called by you. Ask them which one has an effect on them erotically (if any). 
2.Revitalizing Passion – the tricky part is being tuned into what's going on inside yourself and being connected with another person. 
What is your partner's vision or desire for this ritual? Can you do another one next week for what you desire? Why only have one night? 
3.Scheduling Time without Screens – Why no phones or screens? Because being embodied is about being alive to THE PRESENT moment in each other's embrace (eye gaze or touch) with the goal that nothing can distract you.
More specific considerations that have worked for me that may or may not work for you: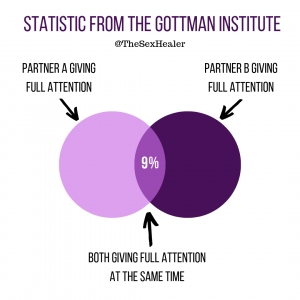 Take loving care of myself and my spouse by lighting candles

Keeping our home neat

Listening to white noise sound machines, or agreeing to the playlist of the night. 

No television, no movies, and no radio. My team even helps me publish all these posts on days that I am with my partner, so it seems like I am here, yet it's really them. I am ACCEPTING the support instead of feeling guilty that I can't do it all! 
Give yourself more than your usual amount of time to plan and prepare for days with your partner that are supposed to be sacred or special! 
Plan it into your calendar, just like you would an event, and schedule LESS work or "distractions" to prioritize your partner. 
This shows our partner that we are putting in the enthusiasm we did in the beginning of our partnership. 
If you have any questions, or for clients hoping to take their intimate lives to the next level through personalized sessions on YOUR terms, learn more about our Text Therapy Program.
Life Coaching and Therapy (LCAT) is a relationship coaching and sex therapy practice that transforms our clients lives through our flexible, multi-technique approach and pleasure-skills training provided by systemically-trained and licensed therapists!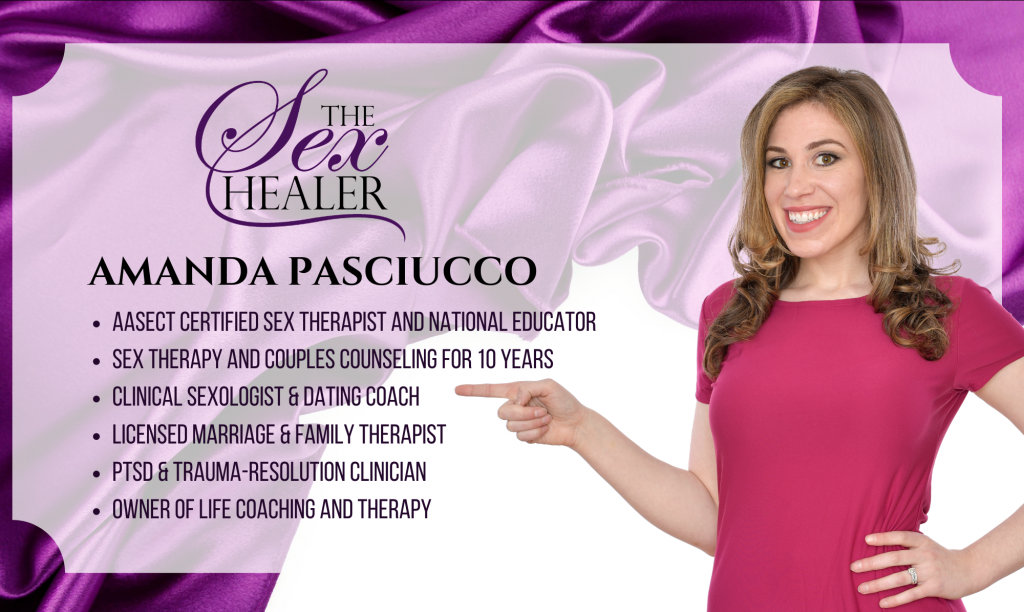 Our team of compassionate, licensed therapists and certified sex therapists help Millennials and Baby Boomers alike who visit us for a variety of relationship, intimacy and sex problems. 
LCAT provides on-site appointments, as well as video chat and text therapy programs. 
Learn more about how LCAT can help improve your life at What We Do. 
Call us at 203-733-9600 and press 0 to leave a message, or make an appointment.
https://lifecoachingandtherapy.com/wp-content/uploads/2020/08/pexels-derick-santos-2311868-scaled.jpg
1707
2560
Amanda Pasciucco
https://lifecoachingandtherapy.com/wp-content/uploads/2020/12/logo-purple-horizontal.gif
Amanda Pasciucco
2020-08-17 10:04:07
2020-08-18 17:33:35
The 3 Parts of an Optimal Sexual Experience on National Couples Day!