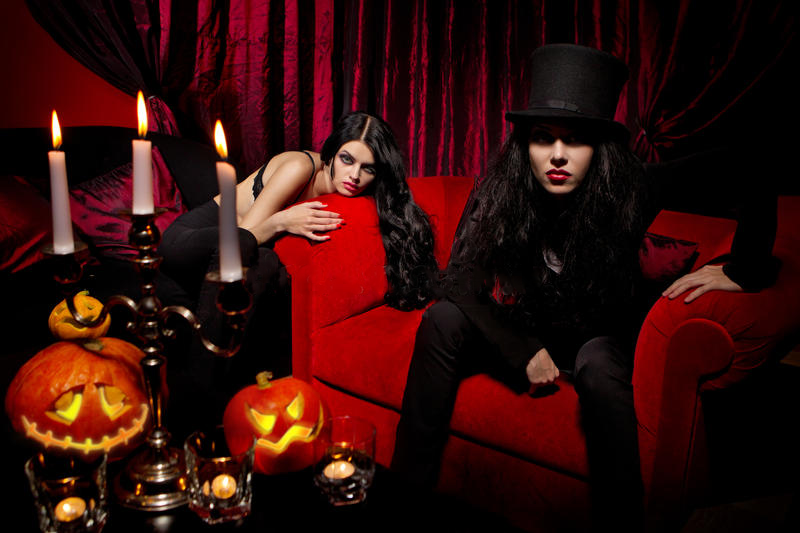 Get Into the Halloween Spirit with Cosplay Sex
Get Into the Halloween Spirit with Cosplay Sex
Even grown ups love dressing up for Halloween, so why not stay in costume for some scintillating cosplay sex after the trick-or-treating is done? Kids get their treats, and grown ups deserve treats as well.
Whether you're more of a sexy maid or want to channel your inner queen dressed as Khaleesi from Game of Thrones®, Halloween is a great time of year where we can all let loose a bit and have some fun.
It's also perhaps the perfect segue into bringing dress up and roleplaying into the bedroom.
When we're in relationships, it's easy to settle into defined roles. You do the laundry; he does the dishes. He feeds the pets; you make the bed. It's the same with sex. After a while, you're in a set rotation of positions like it's a dinner recipe. A lot of us struggle with how to break out of sexual ruts.
Cosplay sex is fun because it frees us from inhibitions. We dress in costumes that empower us to express ourselves sexually. It becomes a game, so consequences like embarrassment or fear of rejection are less severe. And guess what? Your partner will love it! Here are some tips on how to incorporate a bit of dress up into your sex life.

Take Advantage of Halloween for Cosplay Sex!
Halloween is the best time to add a little spice between the sheets. Chances are you'll be attending a party in costume with coworkers or friends. You're in character already, so when you get home, don't be afraid to tell Iron Man what you'd really like to do to him.
When you're choosing your costume this year, go for something edgier that will help your partner take the hint. Cosplay sex is all about fantasy, so grab an outfit that fits a sexual role you've been wanting to try.
A lot of people who are into cosplay sex love it, because it helps them alter sexual dynamics. Maybe you want to be dominant for a change or to roleplay an innocent person seduced by a police officer. Ever wonder what it would be like to make love to Thor or a vampire?
Check Out Some Cosplay Events
If dressing up seems foreign, you don't have to look far to see it's gone mainstream. Every decent-sized town has anime and cosplay events. Fans of superheroes, video games, comic books and movies all dress up and roleplay. There are international events that draw huge crowds with exquisite cosplay costumes.
People don't just dress up either. They BECOME the person they're dressed as. They take on their identity, speak like they do, and carry similar emotions. That's why cosplay sex is so much fun! You and your partner are immersing yourselves into two different characters. It's sex with someone new, and you're lying if you don't think that's hot.

Do Some Online Research
If you're curious how dressing up works in the bedroom, just google "Cosplay Sex" and you'll learn quick! 
Also, if you're wondering if your partner is into it, do me a favor and take a look at the view count on some of the videos. You'll quickly notice that cosplay sex is very popular online. 
Maybe your partner ISN'T into it, but you will definitely not feel alone. 
Watching some cosplay sex videos, you'll see that the awkwardness lasts barely a second. Before you know it, you've bought into the roles each partner is playing and the interplay feels natural. 
That's the way it will work at home too. You might feel a little timid calling your partner Batman or whoever, but once you dive in, it'll be pure FIRE!
Watching videos can be a great inspiration for what kind of costumes and scenarios you're interested in.
It's hard to start from scratch, so don't be afraid to look online for people to copycat at first. Soon enough you'll be writing your cosplay scripts in your head as you dream up something new for your next cosplay sexual adventure.
Set the Scene for Your Cosplay Adventure!
Don't just say, "let's have sex in our costumes". Dressing up sex is fun, but we're talking about something different! We're not saying dressing up isn't hot. We're all for lingerie and costumes, but remember, cosplay is about dress AND roleplaying. Dive a bit deeper and see what happens.
A perfect way to transition into cosplay sex is to set the scene. It can be as basic as you, dressed as Mystique from X-men, walk in on Wolverine undressing. 
If you want to get a bit more intricate, set up a scenario that starts before you even get home. Get into character early and let the drama of the cosplay build all day until it climaxes.
The first few times you try cosplay sex, you need to show a bit of grit. There will be giggling and one of you will probably break character a few times. Stay true to your role and explore what it can do for your sex life. 
As you become more comfortable, you can start to test the boundaries of your sexuality. People who are into cosplay sex regularly experiment by dressing up as someone of different age, race or gender. It's the ultimate form of expression, because there are no rules.

Take a Chance this Halloween
Pushing Halloween dress up into cosplay sex is so easy! We're already a little silly, we've bought the costumes, and we're down for some fun. If you've always wanted to try a bit of dress up, now's your chance. Buy something a little naughtier this year and let him know what's coming. Tell him to up his game as well.
It's amazing what happens to us when we let go of imaginary sexual boundaries we place on ourselves.
With cosplay sex, we can explore parts of our sexuality we haven't experienced before. Even among couples who have been together for years, cosplay sex can breathe new life into the relationship by making things new and exciting.
You can get more free content on relationship and sex tips by checking out my Youtube Channel – The Sex Healer. 
If you know someone that would benefit from this information, feel free to share it.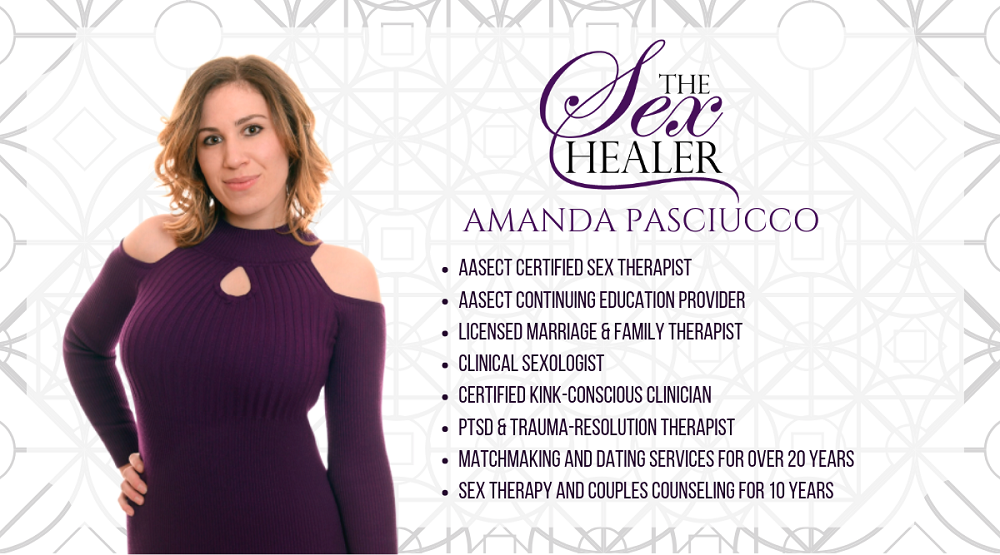 Life Coaching and Therapy (LCAT) is a relationship coaching and sex therapy practice that transforms our clients lives through our flexible, multi-technique approach and pleasure-skills training provided by systemically-trained and licensed therapists! 
Our team of compassionate, licensed therapists and certified sex therapists help Millennials and Baby Boomers alike who visit us for a variety of relationship, intimacy and sex problems. 
LCAT provides on-site appointments, as well as video chat and text therapy programs. For clients hoping to take their intimate lives to the next level through personalized coaching on YOUR terms, learn more about our Text Therapy Program.
Learn more about how LCAT can help improve your life at What We Do. 
Call or text us at 203-733-9600 or make an appointment.
https://lifecoachingandtherapy.com/wp-content/uploads/2019/10/sexy-ladies-vampire-27261771.png
533
800
Amanda Pasciucco
https://lifecoachingandtherapy.com/wp-content/uploads/2020/12/logo-purple-horizontal.gif
Amanda Pasciucco
2019-10-17 16:56:03
2019-10-17 16:56:03
Get Into the Halloween Spirit with Cosplay Sex