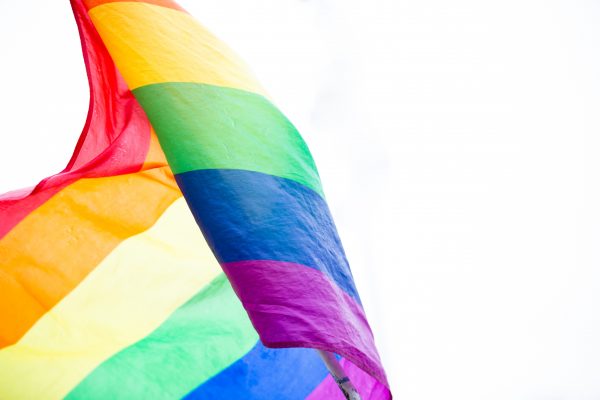 The Rainbow Flag –  The Story of "Our Rainbow" 
The Rainbow Flag – The Story of "Our Rainbow" 
One night, I was reading a book to my six-month-old daughter about the Rainbow flag ("Our Rainbow"), and I learned that each color of the flag had a meaning and representation to the community itself. 
Of course this makes sense when you think about it, but the rainbow flag was not something I had given much thought to.  

This obviously speaks to my privilege as a millennial, queer person who has been able to not have to learn the meaning because there has been some great shifts in acceptance around my identity. 
However, to many who do not have access to fly this rainbow flag freely, there is a great meaning!
So I learned, I learned from the book my six-month-old child received from my best friend. 
A History of the Rainbow Flag
I wanted to share what each color represents. 
First, I should share that the flag has changed over the course of time. 
At one time, it had 8 colors and then after 1979 went to 6 colors and within the last couple years there has been additions to include queer people of color. 
After a quick google, the original flag had 8 colors with meanings: 
pink (sex) 

red (life)

orange (healing)

yellow (sunlight)

green (nature) 

teal (magic) 

indigo (serenity)

violet (spirit).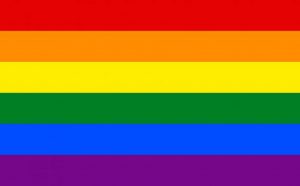 After Harvey Milk's death in 1978, the rainbow flag increased in popularity, and due to difficulty with accessing hot pink fabric, pink was dropped from the flag. To keep it "even," they dropped teal as well (gilbertbaker.com) to bring you the rainbow flag with the 6 colors we know now. 
The 6 colors continued to hold the same meaning they did on the previous rainbow flag creating a rainbow flag to represent various aspects of life and connect them to the queer community. 
As someone in the community, I never knew what the individual flag colors meant until I read this book. Therefore, I wanted to share it with our readers who are interested! 
Over the last several years the colors black and brown have been added to the rainbow flag. 
These colors are perhaps the most important on the flag because through these additions, the queer community is sharing love, acceptance, and the intersecting of identities and sexuality. 
Acknowledging people of color within the flag through the black and brown stripes creates significance and importance to these identities and also bringing the flag back to its original 8 stripes! 
Why are the Black and Brown Stripes important?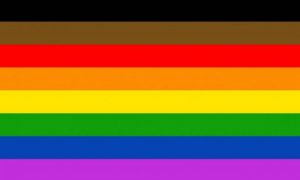 I want to say it clearly and strongly, that the addition of these two colors is integral in supporting all parts of the queer community, especially queer people of color. 
Although the queer community is marginalized in and of itself, people of color have been further marginalized within the queer community.
This is a step in overtly including people of color and acknowledging the unique contributions the various races and cultures have within our queer community. 
If you are interested in learning more about yourself and your identity, join us at Life Coaching and Therapy (LCAT), as we would love to support you on this journey!
You can get more free content on relationship and sex tips by checking out my Youtube Channel – The Sex Healer. 
If you know someone that would benefit from this information, feel free to share it.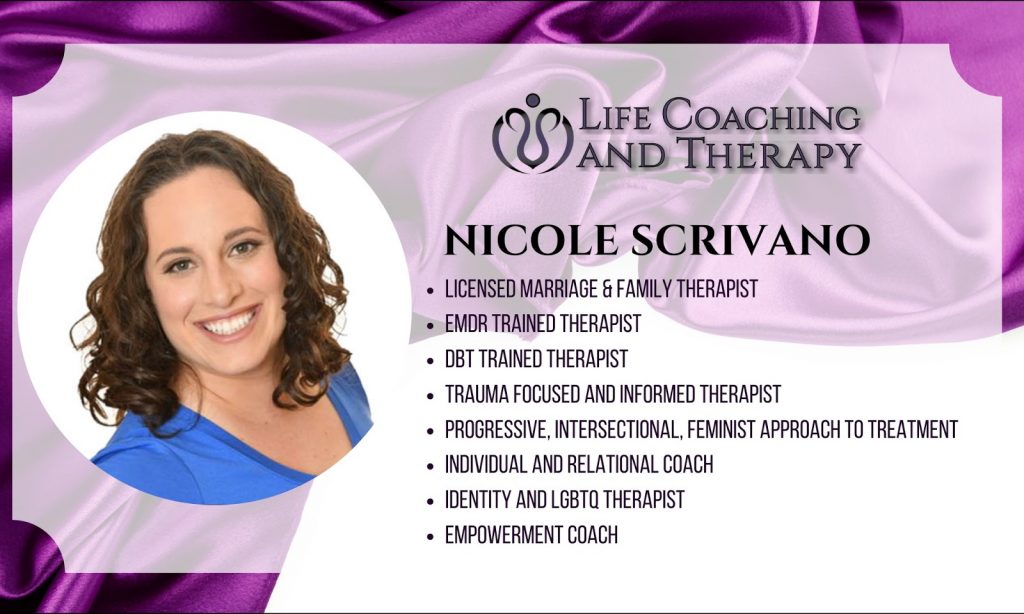 Life Coaching and Therapy (LCAT) is a relationship coaching and sex therapy practice that transforms our clients lives through our flexible, multi-technique approach and pleasure-skills training provided by systemically-trained and licensed therapists! 
Our team of compassionate, licensed therapists and certified sex therapists help Millennials and Baby Boomers alike who visit us for a variety of relationship, intimacy and sex problems. 
LCAT provides on-site appointments, as well as video chat and text therapy programs. For clients hoping to take their intimate lives to the next level through personalized coaching on YOUR terms, learn more about our Text Therapy Program.
Learn more about how LCAT can help improve your life at What We Do. 
Call or text us at 203-733-9600 or make an appointment.
https://lifecoachingandtherapy.com/wp-content/uploads/2020/02/rainbow-e1582315585288.jpg
400
600
Nicole Scrivano
https://lifecoachingandtherapy.com/wp-content/uploads/2020/12/logo-purple-horizontal.gif
Nicole Scrivano
2020-02-12 07:15:24
2020-02-12 07:15:24
The Rainbow Flag –  The Story of "Our Rainbow"