How to stop comparing yourself to others and other couples
How to stop comparing yourself to others and other couples
Is it finally time to stop comparing yourself to others… especially other couples? 
Whether a pair of celebrities or a couple in your circle of friends, there's usually a couple in your life that you compare yourself to. 
STOP COMPARING! 
Yes… another couple may be physically beautiful, or somehow manage that magical balance of having creative careers and a satisfying sex life that they can't help but brag about. 
A dynamite celebrity couple like John Legend and Chrissy Teigen may have you looking at yourself and your partner with disappointment – like what if you had the money, the fame, or chemistry… if only then, your relationship could be just as perfect!
You know though… that is what you want to believe.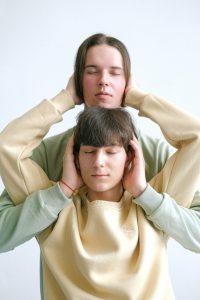 Intellectually, you know they have issues too, yet at the back of your mind, you can't help but hear the seductive whisper from your insecure subconscious: couples goals! 
You want to believe that the grass is greener on the other side… because that feels somehow enticing to compare.
Comparisons are often, if not usually, problematic, and especially when comparing your relationship to one that you only know through social media. 
Social media is where people can post a carefully curated version of themselves – you know "the projected" masked self. 
The version that is "airbrushed" without the flaws, the loneliness, and the lack of communication. 
We see this when people post a heavily-filtered selfie, or perhaps embellish their accomplishments to seem higher status. The same goes for relationships and couples goals that you are judging from afar.
So, seriously… Before you get too preoccupied with couples goals, stop your frantic, unrealistic comparisons and turn them into healthy aspirations for your own relationship.
Harmful Comparison: "They are always all over each other! We never even hold hands."

Healthy Aspiration: "I would love to connect more by holding hands or physical touch in our daily lives. Is that something you are open to?" 
First of all, why are you envious (wanting what they have) about another couple's PDA? 
If you find you are admiring couples that are physically affectionate on public platforms, it might be that you need more connection via touch in your relationship, or you're more shy about PDA and wish you were able to be open about how much you are valued and appreciated in your relationship. 
Or… you may be single and focusing on others rather than working on yourself! 
You don't need to do exactly what your inspirational couple is doing, or do anything you're not comfortable with, yet taking the time to learn about yourself and to communicate to your partner about your needs and requests is a great start. 
It could be as simple as taking more photos together!
Harmful Comparison: "They post so many photos as a couple! My partner must be ashamed of me because they never post my picture."

Healthy Aspiration: "How do I want to be shown I am loved? How does my partner? Is the way I am showing them love landing for them?"
Different strokes for different folks! #couplesgoals! 
When you see a couple posting a lot of photos, it can make you begin to wonder why you aren't posting about your partner, or why they don't post about you. 
Did this bother you before, or just after seeing another couple post about each other all the time? 
Is it about the public declaration of love, or do you genuinely prefer a quieter, more private relationship?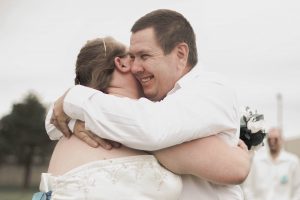 Chances are your partner is NOT ashamed, and is just respecting your privacy as a couple or they just aren't that into social media. 
Chances are you picked up on something that is more about you and your need than it is about them! It is your job to communicate THAT with your partner or to yourself to process in therapy. 
The most important thing is finding out what expression of love makes you feel most valued by your partner and yourself, and if it means more selfies, let them know! 
Be open to the new and creative approaches that come about! 
For example, putting a date night on the schedule, could mean more time spent together on hobbies, or them doing more stuff around the house, or even just telling you they love you!
Harmful Comparison: "Wow, they're on another vacation together? We can't even find a weekend getaway."

Healthy Aspiration: "We need to make more time for adventures together- even if it has to be local!"
A tropical vacation would obviously be awesome, whether you bring your partner or not! Yet, the reality is, sometimes the money just isn't there… or there is covid19. 
Also, the couple you are comparing yourself to may just have different priorities… so what makes you think using their strategies will actually bring you the same joy or pleasure it brings them? 
Perhaps you are saving for a house, yet they want to rent forever and never have children so they can travel. Or perhaps you have student debt because you have your dream career, yet they just have financial freedom. 
Notice the difference between what feels urgent and what actually is important to you. I have a bunch of clients who realized that they were just living a life that was photo worthy without actually getting pleasure from it. 
If you find yourself longing for more adventures, try and be creative with local options – a picnic, a night in a local hotel (with room service!), a short road trip to a nearby outdoor tourist attraction.  
Everyone can use a staycation – anything that will shake up the routine and get you out of the house… individually or preferably if partnered, together. 
Your envy towards this couple could also be a sign or dissatisfaction in areas of your life other than your relationship. 
Are there ways you can carve out more time for yourself and/or your partner? Are there areas of your life that are causing you more stress than they're worth? 
It is worth discussing solutions with your therapist if you feel exhausted or like you need to escape in order to spend some quality time with your partner.
Harmful Comparison: "They look so perfect. We've really let ourselves go…"

Healthy Aspirations: "I'm happy we are so comfortable with each other and I would request you support me in my individual health goals if you can."
It can be so hard not to hate on yourself when you see someone who you believe is more attractive, slim, or stylish than you. 
And if you're a couple that are more the stay-at-home-in-sweatpants type you might feel a little inferior. But why should you?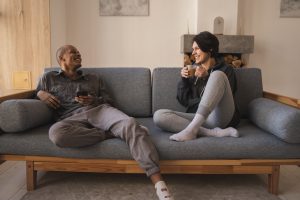 It can be a wonderful thing to be candid and comfortable with each other! 
Of course, everyone likes to put in some effort now and then, yet you can be sure that the couple you're envying have days where they don't want to glam up. 
And if they don't, who cares? What works for YOU is what matters. 
Now, if you want to get into fitness together or change it up in other areas of life, it helps to be able to support each other. 
After all, you are two independent people with lives, goals, and aspirations. Therefore, helping each other achieve these dreams is about as noble of a goal you can have as a couple!
Bottom line – TLDR: comparison is harmful and you cannot know what other people are going through in their couples goals! 
It is much more productive to have couples goals for your unique needs as a couple – that reflect the needs of your unique relationship. 
Being in a couple and doing your own thing, being supportive of each other, and growing and developing with new communication strategies and new shared experiences? 
Now, THOSE are some couples goals!
You can get more free content on relationship and sex tips by checking out my Youtube Channel – The Sex Healer. 
If you know someone that would benefit from this information, feel free to share it.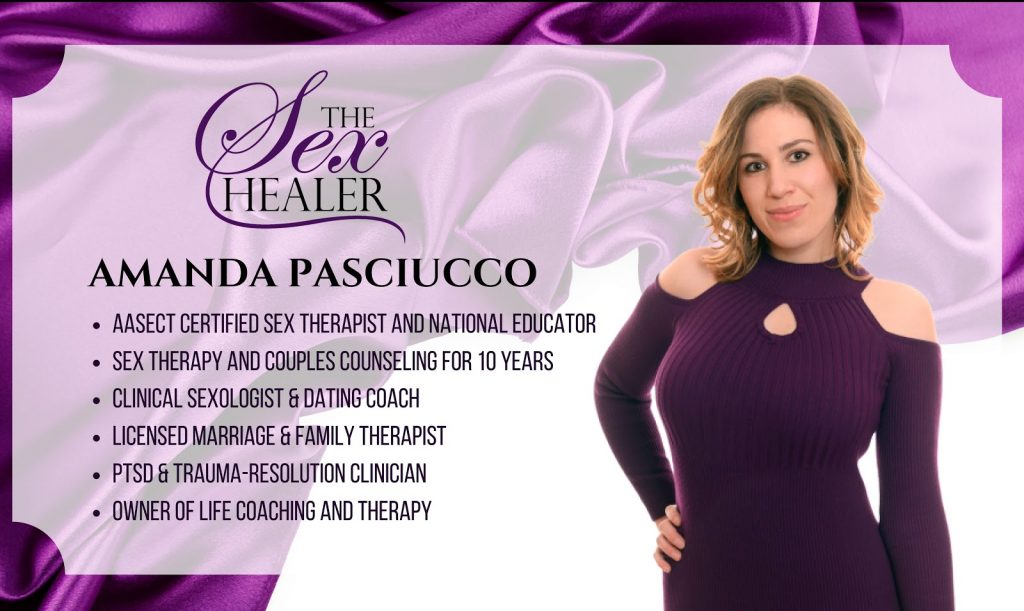 Life Coaching and Therapy (LCAT) is a relationship coaching and sex therapy practice that transforms our clients lives through our flexible, multi-technique approach and pleasure-skills training provided by systemically-trained and licensed therapists! 
Our team of compassionate, licensed therapists and certified sex therapists help Millennials and Baby Boomers alike who visit us for a variety of relationship, intimacy and sex problems. 
LCAT provides on-site appointments, as well as video chat and text therapy programs. For clients hoping to take their intimate lives to the next level through personalized coaching on YOUR terms, learn more about our Text Therapy Program.
Learn more about how LCAT can help improve your life at What We Do. 
Call or text us at 203-733-9600 or make an appointment.
https://lifecoachingandtherapy.com/wp-content/uploads/2020/07/woman-and-man-lying-on-rug-1619658-e1595013718674.jpg
601
1000
Amanda Pasciucco
https://lifecoachingandtherapy.com/wp-content/uploads/2020/12/logo-purple-horizontal.gif
Amanda Pasciucco
2020-07-10 08:33:36
2020-07-10 08:33:36
How to stop comparing yourself to others and other couples