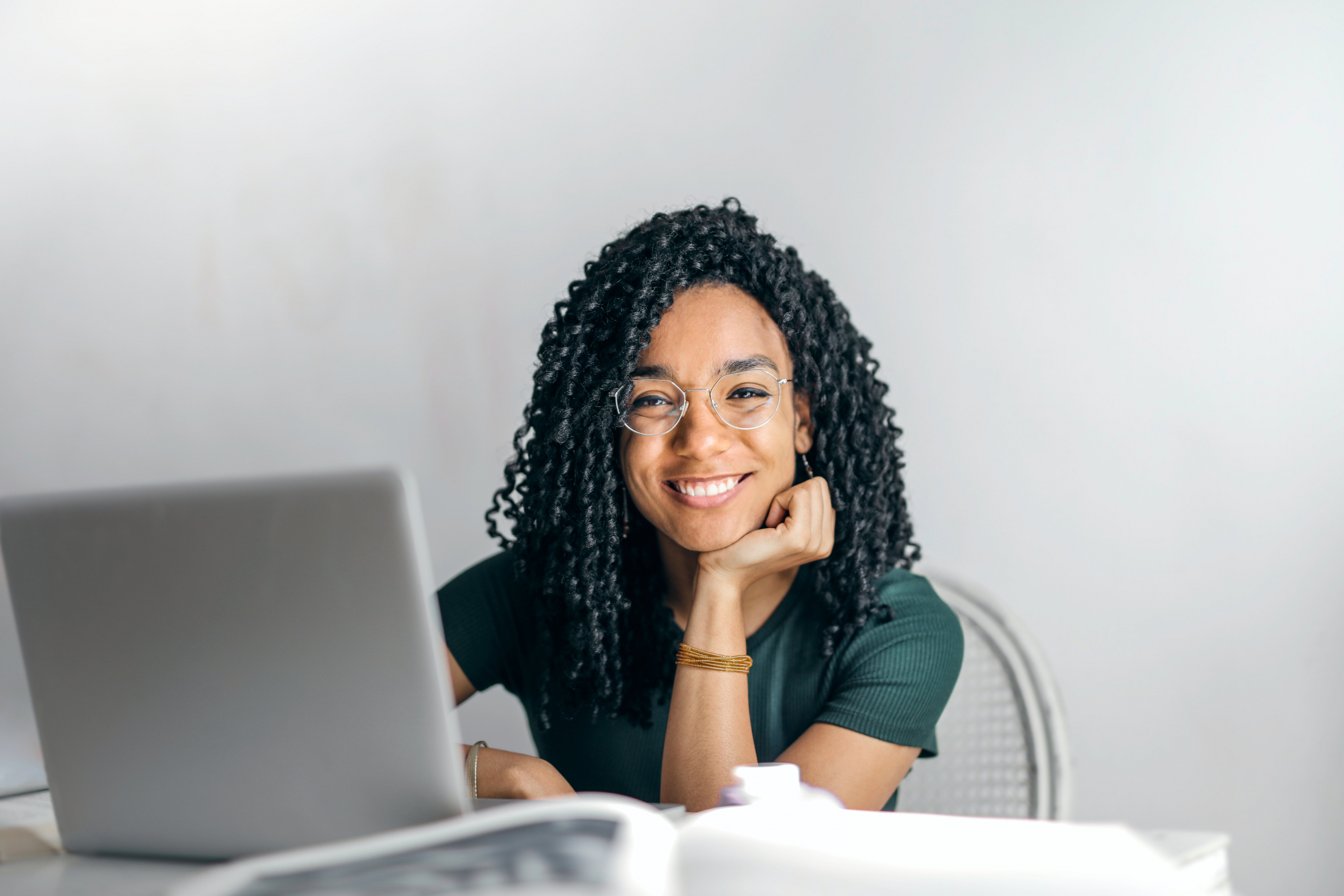 Is Telehealth Therapy Right For You?
Is Telehealth Therapy Right For You?
What Is Telehealth Therapy?
Telehealth therapy is kind of an umbrella term that encompasses any remote therapy that uses telecommunications. 
In other words, telehealth therapy means you and your therapist are having sessions via confidential Skype, Zoom, telephone, FaceTime, app services or even via text.
Telehealth therapy has originally been used to provide behavioral therapy for people who live in more remote areas without access to a therapist locally.
Obviously during the COVID19 pandemic telehealth has become a lifeline for many people dealing with mental health issues. Since mental health issues are only bound to increase given the amount of fear, uncertainty and hardships that have accompanied this difficult time, telehealth therapy will only become more prevalent and essential moving forward.
How Do I Access Telehealth Therapy?
If you are already working with a therapist, call their office and see what telehealth options they have implemented for their patients. Hopefully, they have already reached out to you about this!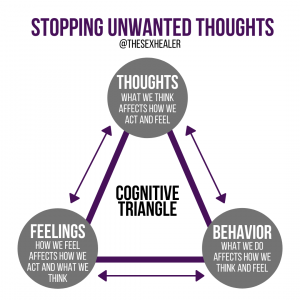 Depending on your own telecommunication set up, different options may be right for you.
Text therapy on your cell phone

Online chat

Therapy via phone call (landline or cellular)

Video conference apps like Zoom, Skype, FaceTime. The privacy and security of these apps vary, so choose one that you are comfortable with. These can be used on your laptop, smartphone or home computer.
There has also been a boom in telehealth therapy services via apps, such as BetterHelp and Talkspace, which will match you with a licensed professional therapist. This is an option if you don't know where to start or are on a tight budget and need counseling, though the therapists are unable to make any official diagnoses, fulfill court orders or prescribe medications.
Is Telehealth Therapy Covered By Insurance?
This will of course depend on your individual insurance provider, so it is worth checking out. Many insurance companies have waived their co-pay or changed their remote telehealth therapy policies temporarily to accommodate COVID19 restrictions.
If you are covered under Medicare, many of the restrictions on your use of telehealth therapy services have been suspended for the duration of the public health emergency.
The use of phones and apps has previously been restricted under the Health Insurance Portability and Accountability Act (HIPAA), so now you can not only have sessions over the phone or internet with your therapist, you can actually select a therapist from any distance, including out of state. Therapy has never been more accessible than now, so hopefully this will continue beyond the pandemic!
Who Can Benefit From Telehealth Therapy?
Before the pandemic, telehealth therapy was primarily intended for use in rural areas with little access to mental healthcare professionals. Now, telehealth therapy can help anyone with a phone or internet connection.
Telehealth therapy may be right for you if:
You already have an established therapist and want to continue your treatment plan/routine

You are experiencing increased anxiety, depression or any relapses of other mental health conditions brought about by the pandemic

You are grieving the loss of a loved one, job or major plans such as a cancelled wedding.

You are experiencing relationship issues due to stress, job loss, or simply being stuck at home together all day

You are having trouble establishing a healthy routine

You are struggling with many aspects of working at home, whether this be productivity, loneliness, stress or feeling like it is difficult to turn off "work mode" when the workday is over

You have fear and anxiety around getting sick or are unable to leave your home to go for a walk or safely run errands

The political climate is giving you fear, anxiety, depression or exhaustion, especially as a person who is racialized

You have stress, anxiety and/or depression due to health concerns related to a disability or chronic illness that is affected by COVID19 restrictions/lack of accessibility

Your children being home all the time is overwhelming. Your children can also access telehealth therapy if they are struggling to adjust to new routines, can't sleep, feel scared, miss their friends or are struggling with homeschooling. Therapy can truly be for the entire family.
This is not an exhaustive list, so please know that if you are feeling unable to cope in any way about anything, there is a therapist out there who can help you and they are more accessible than ever.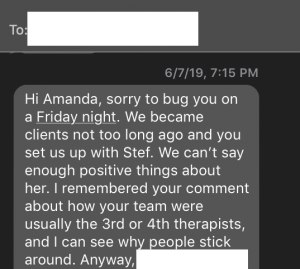 What Are The Disadvantages of Telehealth Therapy?
At its core, telehealth therapy depends on certain privileges: a phone, an internet connection, and the means to pay for services whether out of pocket or through insurance.
Accessibility to mental health care is an ongoing issue, and while the pandemic has made it more accessible and affordable, there is still a long way to go for everyone to get the support they need.
Telehealth therapy can be adapted for deaf and blind, but often requires some extra settings (and potential extra costs) to make it accessible.
Telehealth therapy can be less than ideal if patients require a more tactile experience, which can be the case for various reasons.
Are There Alternatives To Telehealth Therapy During COVID19?
As some restrictions are lifted, you may find that certain therapists are allowed to open their offices back up. This is dependent on state and local laws, as well as their own level of comfort.
It is important to realize that every person, including your therapist, will have different levels of anxiety and caution when re-opening, and it may not align with your own needs. If you feel really safe and want life to be as normal as possible, you may find it frustrating if your therapist has chosen to keep their office closed and only provide telehealth therapy.
This is their prerogative, and if you truly need in person sessions you should discuss getting a referral to another therapist that is open to in-person appointments, or discuss what your therapist's reopening plans are for the near future. Telehealth therapy can be as effective as "regular" behavioral therapy, so keep an open mind if possible!
On the other hand, if your therapist has decided they no longer are providing telehealth therapy, it is worth discussing what measures they have in place to ensure your safety and theirs. Maintaining a six foot distance, mutual masking, having hand sanitizer available and frequent cleaning are all preventative measures that can be taken to ensure your safety. If they are unable to accommodate your needs, see if they can recommend a colleague who is still conducting telehealth therapy.
As the pandemic wears on, it is important to practice self care, and that includes therapy! 
It is hard to say how long restrictions will be in place or how long telehealth therapy will be unrestricted, though hopefully the accessibility and convenience of telehealth therapy will prove to be worth keeping beyond this crisis. 
At LCAT our certified therapists are all available to help you and your loved ones, so we encourage you to give our telehealth therapy options a try, whether you prefer video, phone or even text. 
You can get more free content on relationship and sex tips by checking out my Youtube Channel – The Sex Healer. 
If you know someone that would benefit from this information, feel free to share it.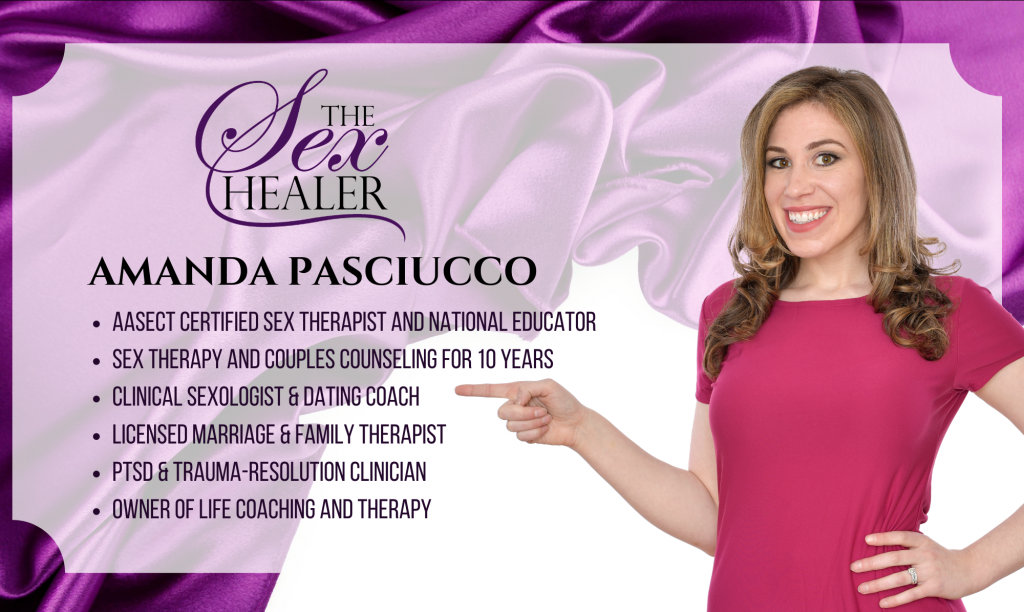 Life Coaching and Therapy (LCAT) is a relationship coaching and sex therapy practice that transforms our clients lives through our flexible, multi-technique approach and pleasure-skills training provided by systemically-trained and licensed therapists! 
Our team of compassionate, licensed therapists and certified sex therapists help Millennials and Baby Boomers alike who visit us for a variety of relationship, intimacy and sex problems. 
LCAT provides on-site appointments, as well as video chat and text therapy programs. For clients hoping to take their intimate lives to the next level through personalized coaching on YOUR terms, learn more about our Text Therapy Program.
Learn more about how LCAT can help improve your life at What We Do. 
Call or text us at 203-733-9600 or make an appointment.
https://lifecoachingandtherapy.com/wp-content/uploads/2020/08/pexels-andrea-piacquadio-3769021-scaled.jpg
1707
2560
Amanda Pasciucco
https://lifecoachingandtherapy.com/wp-content/uploads/2020/12/logo-purple-horizontal.gif
Amanda Pasciucco
2020-08-19 10:44:04
2020-08-19 10:46:55
Is Telehealth Therapy Right For You?