Visit The Sexiest Places on Earth
Visit The Sexiest Places on Earth
You can visit the sexiest places on earth once the pandemic is over if you're looking to spice up your love life?
With the vaccine on the horizon, it's time to consider visiting the sexiest places once we are able to! 
Spicing up your love life is an essential part of your relationship to prevent boredom and loneliness. Sometimes, one or both of the individuals in a relationship become bored when you're both not doing anything different, interesting, or fun.
Today, we will discuss visiting the sexiest places on earth to give you a fantasy to project with your partner(s) in the future! 
Before choosing any place, be sure that you both love the location. If you already know where your partner wants to go, telling them you want to plan a vacation is a great way to make it more exciting (don't make it a surprise though – get consent!) 
Turks and Caicos (Grace Bay)
First up, Turks and Caicos are only a flight away from Miami. I have been told that the sand is gorgeous, the people are fun, and that the islands offers you an amazing chain of coral islands in the Atlantic, southeast of the Bahamas.
One of the sexiest places on earth, Grace Bay beach apparently has the largest underwater cave system in the whole of the Caribbean. Therefore, that makes it one of the coolest places on earth as well. 
Exotic, colorful rays, turtles, and fish in the calm azure waters and one of the best diving in the world are some of the beautiful experiences that await you and your partner in this location.
If all you want is to have a great time relaxing and soak in the sexiest vibes, you can choose from a world-class spa even to enjoy some exfoliation or massage sessions.
France (Saint-Tropez)
Forget Paris, France for visiting, and go to Saint Tropez instead. It is a popular destination visited by some of the hottest celebrities in the world.

Many wealthy and famous celebrities have visited this destination for decades. Exotic places like "Plage de Tahiti" I have heard is a hot place where you can soak up in the sun and enjoy your tan without bothering about tan lines. If you also want to enjoy some tasty local cuisine, you have several exclusive restaurants to choose from.
It's on my list of places to visit at some point!
Greece (Mykonos Island)
Ohhhh…. Greece! How glorious! Mykonos Island is an island that is known as an adult's playground. I have a friend that has a home there, and they talk about how beautiful it is. 
It is specially designated for the sexy and sophisticated who need R&R (Rest and Recreation).
You can find some of the hottest nightlife and stylish boutiques on Mykonos Island. It is also home to exquisite beaches like Psarrou, Paradise, and Super Paradise beaches.
If you love a party, unlike me, this is an excellent location for you and your partner as the party starts in the afternoon at Paradise beach and lasts throughout the night.
Grenada (Laluna)
Also known as the Island of Spice (not just sensual spice), Laluna has been producing different kinds of spices, including ginger, cinnamon, cloves, and nutmeg, for export worldwide. It sounds spicy… and sexy for sure! Everyone likes an aphrodisiac. 
Vail Village
Vail Village is one of the world's top ski locations, which offers a jaw-dropping mountain setting for cuddling up with your partner. Cuddling is sexy, and it is enticing because of how it helps your brain and body start to build connection. Especially, if you are skiing and moving during the day. 
So you warm-blooded folx like me understand, this location also offers you an after-ski snuggling and / or romantic sleigh ride with your partner to a beautiful dinner where you can also have a cozy night together. Even in winter, there is romance here! 
Argentina (Buenos Aires)
Buenos Aires is a sultry city well known for its outstanding cuisine, European-style boulevards, hopping nightlife, rich red wine, and sexy dance moves. Dance floors are found both indoors and outdoors, where dancers of all ages and levels of experience mingle. The people of Buenos Aires are all about having a good time throughout the night.
Our intake coordinator, Dany, knows much more about this location than I do, and if you want more tips on what to visit, you can message her!
Seychelles
With over 115 small islands, deserted beaches, and other interesting spots to have an alone time together, Seychelles is a great spot to reignite the spark in your relationship. It seems to be a little more unique than Hawaii! 
Fregate Island is another private isle where you can enjoy a private time and enjoy your sexy escape. Enjoy the amazing beaches, romantic dining locations, and a unique treehouse sitting in one of the largest and oldest banyan trees on the island.
Thailand (Koh Samui)
This location is just one hour from Bangkok. It offers you a sexy and amazing vision of your desired escape with the golden sands sitting at the shore of the glistening waters in all shades of blue and green you can imagine.
Lively bars, delicious bowls of noodles, and Thai massage are a few of the many things you can enjoy here. If you want to have some nice dance time with your partner, the clubs around Chaweng Beach Road offers one of the most amazing dance parties. The Amari Palm Reef Hotel also provides you with a beautiful sight of the sunset – although I have never been there – I have read about! 
Brazil (Rio de Janeiro)
The hot beaches and beautiful people in Rio de Janeiro make it one of the sexiest places you can visit on earth.
It boasts of stunning landscapes and beaches like Ipanema, where different beach activities take place. You don't want to miss this spot if you want to have an unforgettable getaway experience.
A few honorable mentions:
Los Angeles, US- For dating, sexual satisfaction, and great attitudes towards relationships; visit Los Angeles.

Liverpool, UK – This is the perfect place for dating, love, and reigniting your love flame.

Dublin, Ireland – Dublin is known for its Irish accent, one of the sexiest accents in the world. This may be the ideal place to spice things up.

Zurich, Switzerland- Many hot spots for unforgettable sexual experiences abound in this location. It is an excellent place to consider.

Cape Town, South Africa- Cape Town is another place you may want to consider if you want to have a pleasurable time with your partner.
So, in conclusion, there are many sexy places in different parts of our earth. Our suggestion is that if you plan to visit and plan a memorable time with your significant other, that you can keep your love burning and rekindle the spark!
If you have any questions, or for clients hoping to take their intimate lives to the next level through personalized sessions on YOUR terms, learn more about our Text Therapy Program.
Life Coaching and Therapy (LCAT) is a relationship coaching and sex therapy practice that transforms our clients lives through our flexible, multi-technique approach and pleasure-skills training provided by systemically-trained and licensed therapists!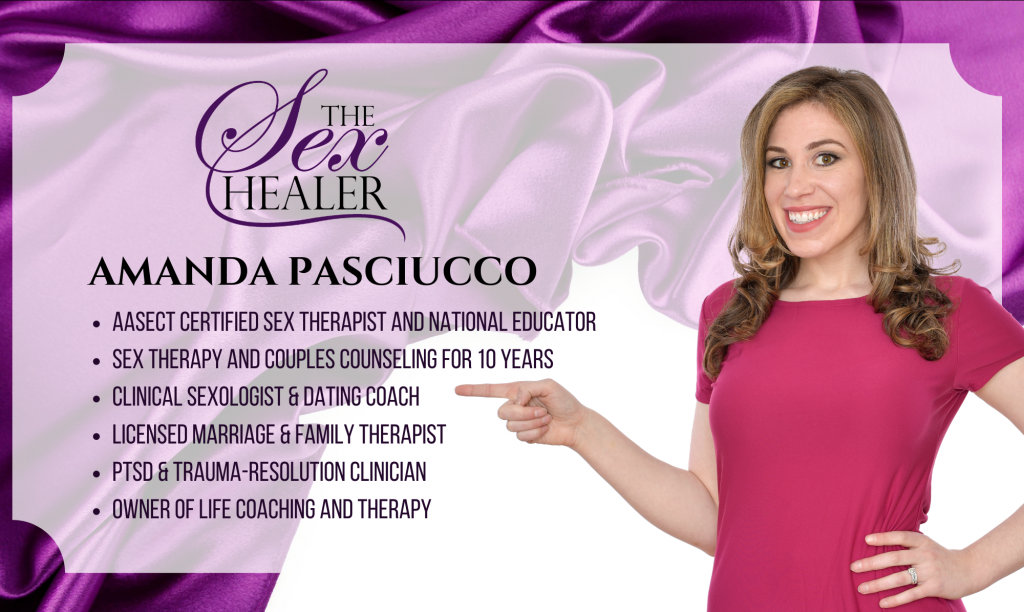 Our team of compassionate, licensed therapists and certified sex therapists help Millennials and Baby Boomers alike who visit us for a variety of relationship, intimacy and sex problems. 
Learn more about how LCAT can help improve your life at What We Do. 
0
0
Amanda Pasciucco
https://lifecoachingandtherapy.com/wp-content/uploads/2020/12/logo-purple-horizontal.gif
Amanda Pasciucco
2021-01-08 10:02:08
2021-01-08 10:02:08
Visit The Sexiest Places on Earth