Valentine's Day – Secrets to Having The Best Sex
Valentine's Day – Secrets to Having The Best Sex
If you want to understand how to have the best sex, this is the blog for you.
As you may know, society tells you pleasure is shameful and not acceptable. Apparently, sex and pleasure are for practical purposes only, like having a child. 
This is simply not true though. 
What ends up happening is that many people grow up confused on what the best sex can even be.
Often, in our practice, we are asked "how do I get better sex in my life?"
First, know that you deserve to have sexual needs and deserve the best sex. 
My goal is for all people to communicate more effectively, especially around sex and asking for what they want as the best sex. 
Let's start here:
What do you consider sex is? 

What does sexuality mean to you? 

When does foreplay begin? 

How long does sex last for? 

How will you know you are satisfied and are having the best sex?

Have you actually had the best sex of your life already?
If you come see us at the practice I own, Life Coaching and Therapy (LCAT), you will know that these are key components we want to understand to get you to your goal of the best sex possible. 
Similarly, is the best sex about orgasm, partnership, or something else? 
Not everyone has sex for the same reason every time they are engaging in what they consider sex is. 
Therefore, understanding WHY you are having the sex and what NEED you are trying to fulfill in it is often an important place to begin processing what the best sex will look like for you. 
Give yourself 15-30 minutes to reflect on your sexual fantasies, your desires, and your curiosities. 
Then record them either in writing, a video on your phone of you reading them or stating them, or record a voice memo for yourself. 
Think about where you like to be touched, and possibly how you like to be held.
With what pressure? 

For how long? 

With fingers or a massager?

Who is doing the holding and does that matter? 

Where would you want partner(s) to touch?
For those of you who do not want to analyze sex, remember that sex happens in multiple quadrants – according to the late Gina Ogden. Emotional, physical, intellectual, and spiritual. 
For those of you who don't know where to start because these questions and concepts seem foreign, and you like to experience things in your body first, feel free to try this. 
Set a timer for 15 minutes. 
Slowly build sexual energy by facing a partner – cross legged or comfortable standing. If you are doing this solo, do it in a mirror. 
Make eye contact and establish a connection. Make sure to face one another, with your lips slightly open. Remember, try to inhale through the nose, and exhale through the mouth. 
Easy best sex tip: lock into your lovers breathing as a quick way to connect during sex. 
It's the easiest way to figure out the flavor of sex they are interested in. 
Continue with long, deep breaths. Be curious in your mind, even if you are alone, about what next. 
You can end just like this or you can continue with a partner, or with self touch on your arms, belly, or thighs. 
It is not about orgasm. It is about touch, breath, or eye-gazing to wake up your body! 
Our heart has 5 times the magnetism of the brain. I believe I learned in sex therapy school that 90 to 95% of serotonin and 50% of the dopamine (or 500 million neurons) is stored in the brain and the gut… which is 5x the number of neurons in the spinal column). 
Being in connection with our hearts and emotional openness in the moment is the goal of the best sex, for me. What is the best sex for you? Have you spent enough time thinking about it? 
Being tuned into what is going on inside yourself and, if partnered, at the same time as you are holding that the other person is doing this as well. 

About Life Coaching and Therapy
Life Coaching and Therapy (LCAT) is a therapy and coaching practice that transforms our clients lives through our flexible. Multi-technique approach and pleasure-skills training provided by systematically-trained and licensed therapists!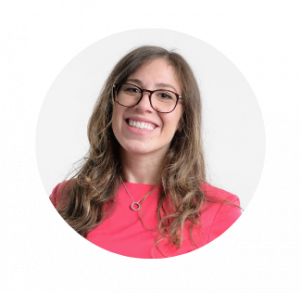 Get to know our founder and owner, Amanda Pasciucco, (a.k.a. The Sex Healer) PhD, Licensed Marriage and Family Therapist (LMFT), and an AASECT Certified Sex Therapist (CST) that has developed innovative therapy programs and therapy videos that get results.
Our team of compassionate, licensed therapists and certified sex therapists help all clients who visit us for a variety of personal, relationship, intimacy and sex problems.
LCAT provides on-site appointments, as well as video chat and text therapy programs.
Learn more about how LCAT can help improve your life at What We Do. 
https://lifecoachingandtherapy.com/wp-content/uploads/2021/02/best-sex-scaled.jpg
1707
2560
Amanda Pasciucco
https://lifecoachingandtherapy.com/wp-content/uploads/2020/12/logo-purple-horizontal.gif
Amanda Pasciucco
2021-02-12 07:04:08
2023-08-31 04:18:29
Valentine's Day – Secrets to Having The Best Sex