What Is Sex Therapy For Individuals? [PLISSIT Model]
What Is Sex Therapy For Individuals? [PLISSIT Model]
Have you ever wondered about what happens in sex therapy for individuals and in psychotherapy counseling?
Those who label themselves as a sex therapist may be AASECT Certified and using the PLISSIT Model. Or they may not be. The PLISSIT model is considered one of the standards though!
Have you wondered who talks more – the therapist or the client, if you can go to sex therapy as an individual, if you need to prepare for session. Or if you can go to a sex therapist internationally, this video will answer your questions?
If you haven't heard of AASECT – let me introduce you! AASECT – American Association for Sex Educators, Counselors, and Therapists – is the national (desiring international) standard for sex therapy.
I also suggest you ask your couples counselor in the future how much training they have with married couples or with those in long-term (over 3+ years) partnership.
The PLISSIT model is what most will consider the answer to  "what is sex therapy for individuals"
I have been on this path since I was 19 years old. Doing sex therapy for individuals and incorporating the PLISSIT model into every treatment plan is important for me and my clients. For example, be sure that whoever you are seeing understands their role as the sex therapist and that clinicians will use the PLISSIT model in helping clients through current relational and sexual presenting issues. Similarly, where are the issues happening? At home or with others?
Amanda Pasciucco has been featured multiple times on CNN, Playboy, PornHub, Maxim, Daily Mail, and Men's Health. Learn the answer to "what is edging," define factors that affect male masturbation. Amanda is an AASECT certified sex therapist and owner of Life Coaching and Therapy, shares her tips to success!
DOWNLOAD OUR FREE EGUIDE "THE PLEASURE PRACTICE"
https://lifecoachingandtherapy.com/​​​ ←HERE
-Learn How to Unleash Your Self Pleasure and Transform Your Sex Life!-
NEW VIDEOS EVERY WEDNESDAY AT 9 AM EST
If you have any questions, or for clients hoping to take their intimate lives to the next level through personalized sessions on YOUR terms, learn more about our Text Therapy Program.
Life Coaching and Therapy (LCAT) is a relationship coaching and sex therapy practice that transforms our clients lives through our flexible, multi-technique approach and pleasure-skills training provided by systemically-trained and licensed therapists!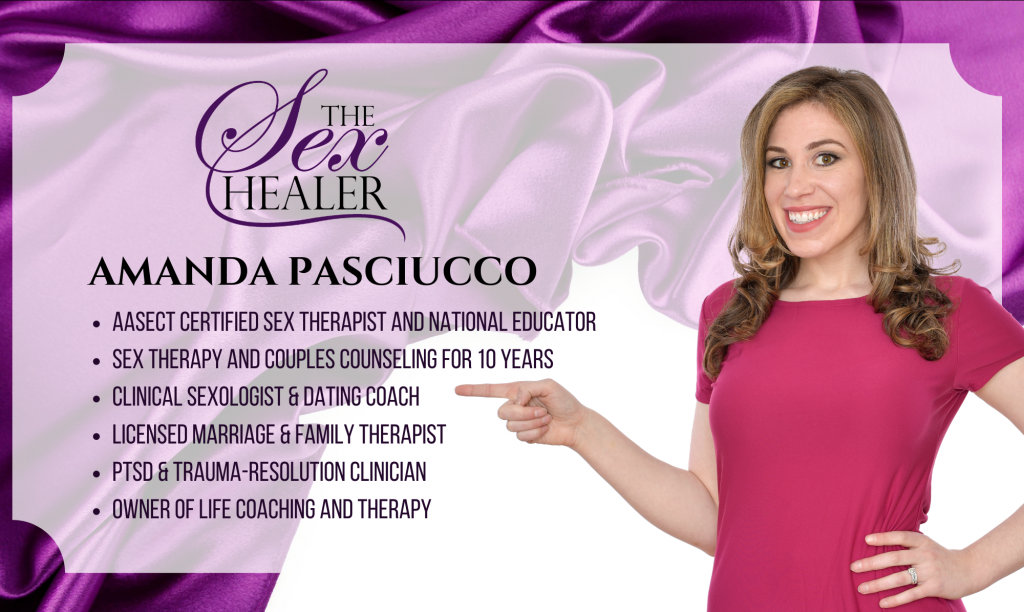 Our team of compassionate, licensed therapists and certified sex therapists help Millennials and Baby Boomers alike who visit us for a variety of relationship, intimacy and sex problems. 
LCAT provides on-site appointments, as well as video chat and text therapy programs. 
Learn more about how LCAT can help improve your life at What We Do. 
https://lifecoachingandtherapy.com/wp-content/uploads/2021/03/sex-therapy-individuals.png
720
1280
Amanda Pasciucco
https://lifecoachingandtherapy.com/wp-content/uploads/2020/12/logo-purple-horizontal.gif
Amanda Pasciucco
2021-04-01 08:06:50
2021-04-01 08:06:50
What Is Sex Therapy For Individuals? [PLISSIT Model]