How To Quit Porn: A Step-By Step Guide
How To Quit Porn: A Step-By Step Guide
Let's be frank, we have all explored the world of sexual fantasies in our own ways, yet how to quit porn for good if it's no longer serving your curiosity and creativity? You've probably consumed enough porn materials and now you feel like it's time for a porn detox. 
However, this is easier said than done. As it is with all the habits, once you are used to something, it's not that easy to just kick it out of your life. And don't get confused, nobody is saying porn is bad! There are no good and bad sites to it, the only deciding factor about it should be how YOU feel about it. 
So, if you no longer feel the same level of curiosity when consuming porn content. Maybe it's time to rethink it and create some space for other habits that will make you happier. Here are the things you should do to make your porn detox a bit easier for yourself. 
Embrace the Rollercoaster
You might think that once you decide something, all you have to do is stick to it until that habit disappears, yet unfortunately, it doesn't work that way. In reality, some days will be a success, while others will seem like a complete disaster. Once you try to get rid of any habit, your emotions will become very intense and it will be really challenging to feel in control. Therefore, you will need to let go of the need to control. 
Two steps forward and one step back is still one step forward. When you have a bad day, just embrace it as something that needs to happen and know that day will end. It will be difficult to stay away from porn content, however, once you accept that this is not a linear process, you will feel a bit relieved. 
Set Small Targets
Don't think about how to quit porn forever, think about quitting it first for one week. Forever is a very frustrating concept when you are trying to either adopt or kick out a habit. Instead, set smaller targets for yourself. Why don't you just quit porn for one week? And then one more? This way, you will also experience mini achievements with your habit project and feel good about it. 
The reason why this battle 'person vs. habit' fails is that there is nothing positive and encouraging for you during your habit change. You are trying to stop consuming porn content and giving yourself some credit on this difficult path is surely a motivating trick. 
Below, you can find a few useful tips for those who have decided to quit porn:
Create your calendar and mark the days you haven't been consuming any porn content. Seeing it all in one place can help you see how much you're accomplishing every day.

If you usually watch porn in the evenings. Plan something interesting at that time (going for a jog or cooking dinner).

Try to stay away from all devices in your home as this will remind you too much of your addiction. Use your computer and mobile phone only when needed. 

Celebrate your first week of being porn-free with something that will motivate you. E.g. dinner with friends, an expensive massage or a new pair of sneakers.
Reboot Your Brain 
If you're addicted to porn, just like any other addiction, there is a chemical response in your brain when you are consuming it. The number of dopamine receptors is being reduced due to the dopamine attack which happens while watching porn. This chemical reaction is to blame when a person starts having problems such as erectile dysfunction, delayed ejaculation, anxiety, depression, etc. 
So, to reboot your brain would mean to allow your brain to restore those dopamine receptors which were lost during overconsumption of porn. The idea of rebooting is to get you to that point of your life where there was no pornography. The bad news is rebooting your brain takes more time than rebooting your mobile device or computer. Expect to spend weeks or even months to see an improvement. After the rebooting process has been successfully completed, you should also get your sex urge back.
Creating Your Own System
People are not equally addicted to, let's say, smoking, drinking, drugs or even porn. This means that addiction triggers also differ from one person to another. In other words, a system that worked for your friend struggling with the same addiction may not work for you because you are addicted due to different reasons, have different triggers and consume differently.
When do you usually watch porn? On which occasions do you feel you need more of it? Deeply analysing your addiction will help you fight it and ultimately win it. For instance, if you watch porn in the evening because you are bored alone at home, find hobbies in the evening or schedule more events with your friends at that time. 
If you turn to porn each time something bad happens at work and you want to escape the real world, find a person you can talk to about the work situations. It can be a colleague who is going through the same thing or your friend who is simply a good listener. The key is to understand why and when you need pornography in order to quit it successfully. 
Action!
It's very admirable if you've decided to quit porn, however, in the majority of addiction cases, it simply won't be enough. There is so much porn addiction around us because it's so easy to find and consume it. What can you do to make it harder for yourself to consume porn content? Is it maybe canceling the subscription to your prefered websites? Deleting all the porn content you have downloaded on your computer? Blocking the free websites where you used to go when you had porn cravings? 
Anything you can do to prevent yourself from watching porn, you should do it. It might seem exaggerated at the beginning, yet keep in mind it's very easy to fall into the addiction trap again. It's not easy to free your mind from pornography, you will have to be persistent. With time, you will think less and less about porn and find other things that will bring you excitement in life!
Life Coaching and Therapy
(LCAT) is a relationship coaching and sex therapy practice that transforms our clients lives through our flexible, multi-technique approach and pleasure-skills training provided by systemically-trained and licensed therapists!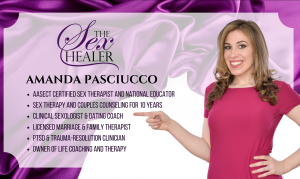 Our team of compassionate, licensed therapists and certified sex therapists help Millennials and Baby Boomers alike who visit us for a variety of relationship, intimacy and sex problems. 
LCAT provides on-site appointments, as well as video chat and text therapy programs. 
Learn more about how LCAT can help improve your life at What We Do. 
https://lifecoachingandtherapy.com/wp-content/uploads/2021/08/pexels-andrew-neel-4134784-scaled.jpg
1706
2560
Amanda Pasciucco
https://lifecoachingandtherapy.com/wp-content/uploads/2020/12/logo-purple-horizontal.gif
Amanda Pasciucco
2021-08-09 08:18:47
2021-08-09 08:18:47
How To Quit Porn: A Step-By Step Guide