Fetster: BDSM Dating App Like No Other
Fetster: BDSM Dating App Like No Other
You have probably already heard about Fetster, a dating app perfect for those who are unable to find what they need on other popular apps like Tinder or Bumble. So, if you've spent quite some time trying to find your match on a dating app or two, maybe it's time to pull out your kink side and explore alternative options!
Fetster is a dating site for BDSM and kink enthusiasts who are looking to spice up their everyday lives and turn their fantasies into reality. However, it's also for those who are tired of talking to people who will turn out to be a waste of their time. We're talking about scammers, liars, people looking to hook up who later disappear, married ones who are hiding it, etc. 
Fetster vs other dating apps
The reason why Fetster is becoming so increasingly popular is that it's a place focusing on sex games instead of selling a fairytale with an expiration date. On Fetster, you can easily find people who are single or in an open relationship, and willing to meet and play. What differentiates it from other dating apps on the market is the ability to search for specific people using filters such as gender, sexual orientation, age, location, body type, sexual preferences, kinks and so much more. 
You can even create your own groups, create pages, write a blog, add links to your website. Friend app members, upload photos and videos, and use numerous other features it has. It's created in a way that each member determines the level of privacy they wish for each information they share on Fetster, understanding that a person doesn't want to reveal everything to everyone.
So, if you've been wondering what the fuss is about, think about it as a place that connects over similar sexual interests and curiosity rather than being a general dating app with mediocre matching skills. By being a place that gathers all proud sex freaks and also those entering the BDSM world, Fetster tries to avoid scammers and anyone else trying to sell you something you are not interested to buy.
Diving into BDSM
Fetster is so much more than just a dating app as its goal is not to match you with your significant other and write a new chapter of your romantic life yet to explore and learn more about sex and the connection between two human beings. As it's one of the most popular sites for those wishing to meet other fans of BDSM. You can expect to find all types of kinks there.
If you don't know what BDSM stands for, it's an acronym for bondage & discipline, domination & submission, sadism & masochism. Before explaining these erotic behavior groups, it's important to know that BDSM involves more than just sex. Those practicing it for years even like to call it a philosophy. It's also about a couple's dynamic, their perspectives, fantasies, intrigue, and so much more. For them, sex is only one, although very important, aspect of BDSM.
However, if you still aren't comfortable with letting your kink side out, yet are curious to learn more about it, make sure you do your research before jumping into BDSM. It's a concept where you need to speak your mind, compromise with the person you decide to share this experience with, and set your limits before getting to the sex part. Also, keep in mind that you can take it slow, and learn about it step by step.
Bondage 
Bondage is a situation of restricting your sexual partner's movement by using, for instance, handcuffs or ropes. For some people, this type of restraint increases sexual pleasure and produces various sensations in different areas of the body. 
Discipline
Similar to discipline in our everyday lives, discipline here involves a set of rules and punishments which are agreed on before the sexual encounter. It divides the couple into a dominant partner and a submissive one. Putting the dominant partner in charge of the discipline before, during and after sex. 
Dominance
Dominance refers to the act of dominating the other person in sex and outside it. Sometimes, those who are dominating will have different types of arrangement with their sexual partner on how the partner should behave in bed, and even out of it. This can be anything, from clothing style to food habits.
Submission
Where there's dominance, there's submission as well. The submissive partner will follow their dominant's actions by ensuring that regulations from their arrangement are not broken. The dominant (dom) and the submissive (sub) are focused on communication. As it's the crucial tool for them to set the boundaries, talk about their desires, and give permission to one another. 
Sadomasochism
Sadism is the pleasure of inflicting pain, while masochism is the pleasure of receiving pain from another person. In BDSM sex, a sadist is a person using pain to dominate their partner which gives them both pleasure. Rather than thinking of it as a violent act, BDSM is actually an intense sensation play that sometimes involves pinching. Hitting or any other consensual physical harm to a partner. 
How to Ace Dating Apps
Before we show you how to create a profile on Fester, let's focus a bit on how to really stand out on all of these dating apps out there. First and most importantly, always be yourself.
Don't try to sell an unrealistic image of yourself, whether it's your personality, body or lifestyle. The good thing about dating sites like Fetster is that people connect more over shared interests and sexual desires rather than a well trained body, perfect face or money in the bank account.
Also, don't reveal all of your cards at once. You don't have to share everything about yourself, nor do you have to use all your tricks immediately. Leave some topics for other conversations or encounters. Revealing everything about yourself might also make you vulnerable if this person doesn't contact you again. Instead, play it safe and slow.
Let's not forget the privacy aspect. Before you start interacting with other people, you will need to fill out your profile with a few pieces of information. Always include information you feel comfortable with. Simply put, if you think that some things shouldn't be shared with everyone, you should keep it for conversations. After all, you are the one making all the decisions. 
Creating Your Profile on Fetster
Similar to all the other dating sites, you will need to create your unique profile with a username or email and a password. If you're worried about the membership fee of Fetster, you will be happy to hear that it's completely free and they are not planning to introduce any type of pricing anytime soon.
Once you're in, you will be able to look for other members immediately. These are the filters you can use:
gender,

age,

sexual orientation,

location,

kink,

interests,

etc.
When it comes to groups, you can make your own if you don't wish to join already created ones. Your group can be built around the topic(s) of your choice and you can invite any member you want. 
Some of the great free features Fetster's members can also enjoy are messaging, friending, favorites, unlimited mail, forums, confessions, gift sending and receiving, blogs, links. And so much more. Are you ready to explore your kinky side? 
Life Coaching and Therapy
(LCAT) is a relationship coaching and sex therapy practice that transforms our clients lives through our flexible, multi-technique approach and pleasure-skills training provided by systemically-trained and licensed therapists!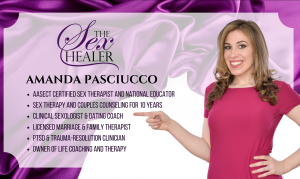 Our team of compassionate, licensed therapists and certified sex therapists help Millennials and Baby Boomers alike who visit us for a variety of relationship, intimacy and sex problems. 
LCAT provides on-site appointments, as well as video chat and text therapy programs. 
Learn more about how LCAT can help improve your life at What We Do. 
https://lifecoachingandtherapy.com/wp-content/uploads/2021/09/pexels-dainis-graveris-5219083-scaled.jpg
1707
2560
Amanda Pasciucco
https://lifecoachingandtherapy.com/wp-content/uploads/2020/12/logo-purple-horizontal.gif
Amanda Pasciucco
2021-09-06 08:17:17
2021-09-06 08:17:17
Fetster: BDSM Dating App Like No Other