Midlife Crisis Affair: How To Build Trust Again
Midlife Crisis Affairs: How To Build Trust Again
Midlife crisis affairs are more common than you think, yet this still doesn't make them easy to forgive. With so much fear around affairs in relationships and marriage, we tend to forget learning tools on how to deal with an affair if it happens, regardless of our final decision. Not to mention even just the fear of being cheated on can destroy healthy, long-term relationships.  
Once midlife crisis affairs do happen, both partners experience a wide range of emotions which are making it difficult for them to communicate rationally and find the best solution for the situation. No doubt, this is one of the most challenging moments of each relationship, and learning how to approach it right is crucial to maintaining your mental and emotional health.
Don't Blame The Affair
If your partner had or is having an affair, try not to focus all of your efforts on blaming the affair for the troubles in your marriage. In most cases, the problems started way before the partner decided to be unfaithful. It's definitely the easier route to express all your emotions towards that affair, however, is it the right one?
For those who are wanting to continue in their marriage, a reality check is inevitable. How long has it been since you and your partner have lost intimacy? When was the last time you went out on a date and just enjoyed your time as a couple? All these things affect intimacy, and blaming something or someone else for it will not make that problem go away. Yes, your partner was or is unfaithful, and that's not okay, yet what you can learn from this experience is what will help you overcome it. 
Have a Long, Honest Conversation
Most people will be stuck in this situation and repeating questions such as 'What was he/she like?', 'What was the sex like?', 'What does he/she give to you that I don't?', however, these questions are not constructive. Instead of letting jealousy take control over your actions, take a deep breath and ask questions that might save your marriage and help you do it right this time. 
The sooner you understand it's not about who is to blame, it's about what was wrong in the relationship that affected your intimacy. So, you should be curious about how your partner was feeling in the marriage, and what they need from you in order to feel happy and loved. Try to understand how your partner felt and what were their reasons for starting an affair, and avoid making them feel ashamed and guilty. 
Determine The Next Steps
Keep in mind that nobody expects you to forget about the affair immediately. It will take time to rebuild trust and intimacy in your marriage, so you'll need to think of it as a process instead of a sudden change. It might even happen if you start the relationship completely from the beginning. Many married couples lost their connection years ago and they are completely unaware of what excites their partner, what are their recent interests, and what they dream about. After all, being overwhelmed with responsibilities will sometimes take away these valuable conversations from us.
So, start dating again, seduce each other, and share what you both need to make this work. You will need to set clear boundaries that will avoid additional complications, such as how you feel about having sex immediately, should you go to family gatherings when working through this affair, and if you should live separately during this period. 
Don't Involve Others In Your Marriage
When your spouse cheats on you, you will probably first feel betrayed. This feeling might motivate you to reach out to all of your friends and family members to talk bad about your partner and turn them into a villain. As much as it is good to have someone you can talk to about how you are feeling about the affair, involving too many people might create a more complex situation than you can handle right now.
Avoid working on your marital problems outside your marriage. The person you should talk to is your partner. If you feel sad or afraid, share that with them. Understanding how you feel is what can bring your partner close to you again. Don't think of this situation as a battle where one person comes out as a winner and the other one as a loser. You are both trying to save your marriage, and if you succeed together, there is no greater win than that.
If you become suspicious of your partner's actions, call them out on it. Don't fall into plotting conspiracy theories and scenarios that will only cause additional damage. However, make sure that you feel capable of giving your partner a new opportunity before trying to work things out and then using every chance you get to be jealous or suspicious of everything they do. 
Try Couple's Therapy
Most couples who have been through a midlife crisis affair will need guidance from a professional. After all, it's not easy to deal with all these emotions and try to make your marriage work, so many decide to go into couple's therapy. A counselor will help you and your partner have more constructive conversations which will be beneficial for yourself and your relationship.
It will take time to heal and that's completely fine, as long as you're moving in a direction towards healing and not destruction. Therapy provides you both with a safe space to express your emotions and also gives you tools that can help you build trust again. The time you both dedicate to therapy should motivate you to make the most of having someone experienced in this topic to help you. Avoid treating it like a battlefield where you're the victim, and your partner takes all the fault.
If you're certain that you wish to rebuild your marriage and connect with your partner again, you will need to make that leap of faith and start clean. No resentment, no blame, no destruction. If you want to save your marriage, everything that is not working in favor of it should stay in the past.
Life Coaching and Therapy
(LCAT) is a relationship coaching and sex therapy practice that transforms our clients lives through our flexible, multi-technique approach and pleasure-skills training provided by systemically-trained and licensed therapists!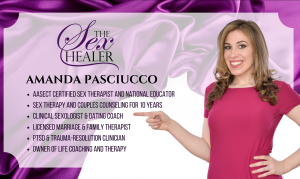 Our team of compassionate, licensed therapists and certified sex therapists help Millennials and Baby Boomers alike who visit us for a variety of relationship, intimacy and sex problems. 
LCAT provides on-site appointments, as well as video chat and text therapy programs. 
Learn more about how LCAT can help improve your life at What We Do. 
https://lifecoachingandtherapy.com/wp-content/uploads/2022/01/pexels-cottonbro-4098205-scaled.jpg
1707
2560
Amanda Pasciucco
https://lifecoachingandtherapy.com/wp-content/uploads/2020/12/logo-purple-horizontal.gif
Amanda Pasciucco
2022-01-31 06:45:58
2022-01-31 06:45:58
Midlife Crisis Affair: How To Build Trust Again